Red Deer Man Charged In Dangerous Flight From Police
Stars and RCMP chopper combine to rescue fallen ice climber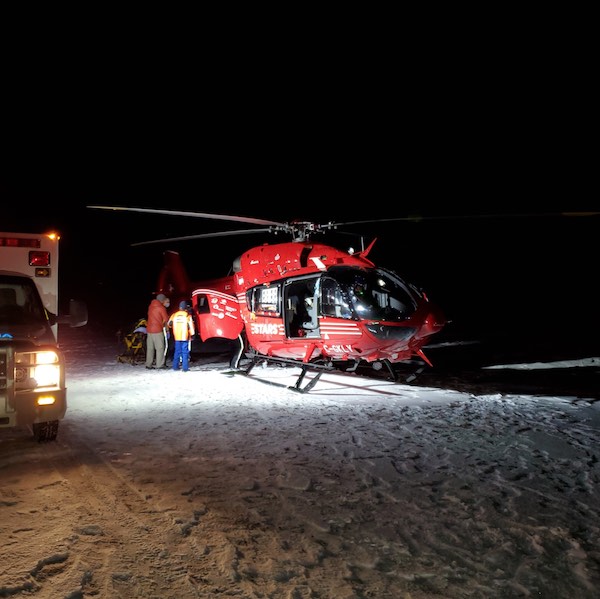 From Alberta RCMP media relations
Rocky Mountain House RCMP assist in ice climber rescue
On Jan. 15, 2021 at approximately 2:30 p.m., Rocky Mountain House RCMP received a dispatch of a fallen ice climber who was in need of medical assistance. A SOS beacon was received locating the fallen ice climber at the south end of Abraham Lake. Reports indicate the climber fell approximately 12 meters.
RCMP, EMS, Search and Rescue (SAR), STARS air ambulance and Alstrom Helicopters assisted in the rescue. The 28 year old injured male was long line rescued from his location by Alstrom Helicopters, with the assistance of Rocky Mountain House SAR. STARS was waiting nearby and further transported the injured male to a Calgary hospital.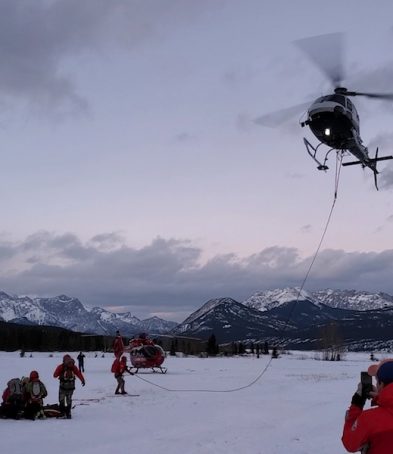 The rescued male suffered serious but non life threatening injuries as a result of his fall.
Everyone who assisted in this rescue should be commended for their professional, swift and incredible work. Well done!
COVID cases falling! Below 200 in Red Deer and under 1200 in all of Central Alberta – Mike York Update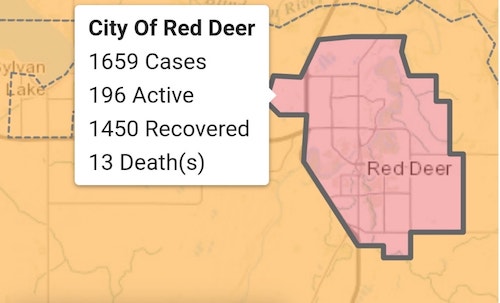 Thursday January 14th, 2021 Covid-19 update from AHS goes like this.
In the Central Zone, 64 new cases and 186 new recoveries.
Wow!
The total active cases has dropped dramatically since yesterday from 1275 to 1152 in our region.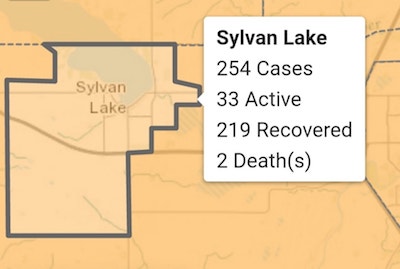 There are now 75 people in hospitals which is 5 fewer than yesterday's total. 15 of these people are in ICU. Sad to report 1 additional death in the zone since yesterday to bring that total to 65 to date.
Red Deer had some positive numbers also.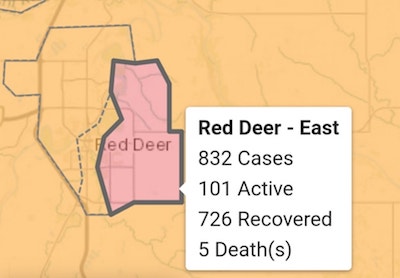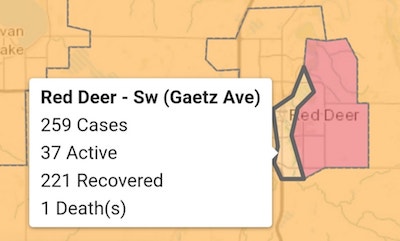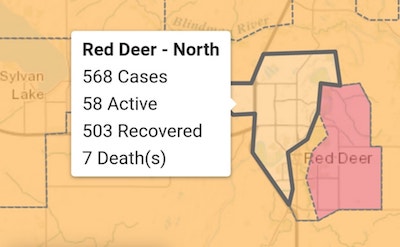 Just 13 new positive cases and 33 recoveries. Thus our active cases has decreased by 20 to just 196 at this time.
Very promising outlook going forward, it seems our current health measures are working, way to go people.
Cheers for now.