Watch: Red Deer Comedian needs your help to secure a "dream gig"
For Niek Theelen 2019 is off to a very exciting start.   The local comedian has been performing stand up in Central Alberta for the last four years.  With your help, Niek might just get a chance to take his act all the way to Halifax for the 2019 Ha!ifax ComedyFest.
Back in January, Theelen entered CBC TV's "Next Up Comedy Contest".  Next Up is a nation wide search for an emerging comedic talent.  Niek's stand up bit earned him a place on the list of 100 hopefuls from coast to coast who are all now gunning for a place in the Top 10.
You can go online to see Nick's routine and vote for him by clicking on the Next Up website.
Your vote (you can vote once a day) will help Nick join the top 10 comics.  CBC has gathered a panel of industry pros who will select an overall winner from that top ten list.   The overall winner will be revealed March 29 and earns a performance at ComedyFest in Halifax.
Minority Government passes Bill C10 on internet freedom. Opponents pleading with Senate to block it.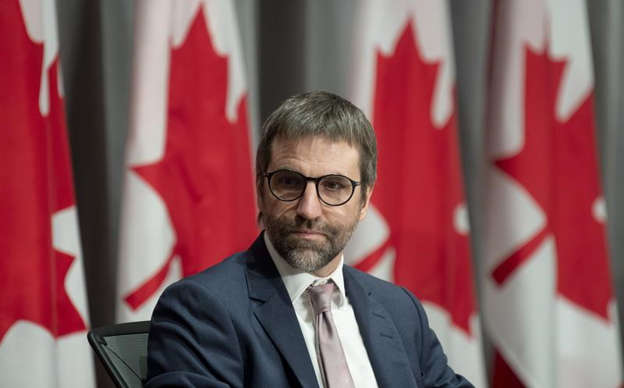 Bill C 10 which is expected to fundamentally affect how Canadians experience the internet, has been hammered through the House of Commons.  At 1:30 AM Ottawa time, the minority Liberal Government with help from the BQ and the NDP were able to pass the bill.  In opposition were the federal Conservatives and lone Independent MP Jody Wilson-Raybould.   The urgency to pass C 10 before an election call expected later this summer resulted in the Liberals actually shutting down debate at the committee level.  That's only happened twice in the history of the country before now!  The Liberals also attempted to pass secret amendments which were caught by the Conservatives and ruled "out of order" by the House Speaker.
Why the rush?  Opponents are concerned the Liberals, BQ, and NDP are far more concerned with regulating social media use, than they are with boosting individual Canadians creating new content.  It appears the urgency has to do with giving themselves the ability to guide internet content, just in time for the federal election campaign.
OpenMedia.org, a group striving to keep the internet "open, affordable, and surveillance-free" calls the government's bill "outrageously flawed".  The group published an article called "What's wrong with Bill C 10?"  which asks and answers 8 key questions surrounding C 10.  The article provides excellent background knowledge for Canadians concerned about the future of the internet.
OpenMedia says the goal of the bill is to expand "Canada's Broadcasting Act to apply to all streaming audio or video content on the Internet, including Netflix, Spotify, Youtube, and other popular streaming services."  Streaming services will be forced to make higher payments to the Canada Media Fund which would mean higher rates paid for Canadian users.  According to OpenMedia streaming services will charge higher Canadian specific fees, and may even avoid Canada altogether.
OpenMedia calls C 10 a "cash-grab for traditional broadcast industries" which actually does nothing to serve the new wave of content creators who could really use a boost on the international stage.  As a last ditch attempt to stop the bill, OpenMedia.org is urging Canadians to email the Senate right now to ask for a REAL democratic examination of Bill C-10.
Conservative critic Pierre Poilievre is especially concerned with the federal government giving itself the power to block unapproved ideas from popular content creators like himself, just in time for the next federal election. Surprisingly, and maybe most concerning of all, both OpenMedia and Pierre Poilievre point out the bill 'DOESN'T ADDRESS WHAT CANADIAN CONTENT IS'.  The current definition of "Canadian Content" was last updated in 1984, more than a decade before the internet changed everything.
Come to Capstone for a Father's Day riverwalk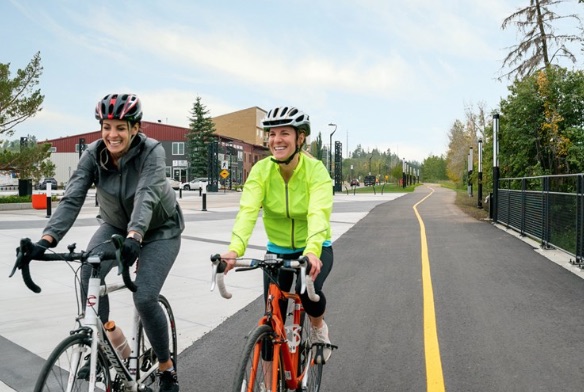 Capstone invites Red Deerians to enjoy new community spaces
Sunday June 20, Red Deerians can enjoy a fantastic Father's Day in Capstone – Red Deer's newest riverside community.

Stroll with your family down Riverwalk, where you can view a special Father's Day mural by local chalk artist Haley Abrahamsz, on display all week (weather dependent). Food trucks will be in Canada 150 Square from 11 a.m.–to 7 p.m., providing outdoor dining choices in addition to the many food and beverage options already located in Capstone. The first 200 customers will also receive a complimentary soda coupon for Troubled Monk's delicious line of sodas. You may even see Spandy Andy dancing his way through Capstone.

"For the next several months, as restrictions ease, our team will be focused on creating events that showcase the many features and amenities that the Capstone community has to offer, in a way that feels comfortable and safe for Red Deerians to attend", says John Sennema, Manager of Land and Economic Development at The City of Red Deer. "This includes events that happen over a period of several weeks so that people can attend without encountering large crowds, and installations that are spread out over the community."
Future activities in 2021 include scavenger hunts, food truck festivals, outdoor recreation classes, and art installations. "Activating these spaces is a critical step in the adoption of the neighbourhood vision, especially as this master-planned community evolves into an active, modern community" explains Project Manager Cory Edinga.
Last year The City of Red Deer conducted extensive research on the wants and needs of the future resident of Capstone – dubbed the 'Cap-Citizen'. These future residents are curious, active types, who are social, and community minded. Events and activations will be planned with their needs and wants in mind.
For more information about the community and public spaces of Capstone or to view the 3D animation which depicts how the community might look and feel in 2040, visit liveincapstone.ca.