Red Deer Citizen of the Year Terry Loewen calls 'defunding the police' one of the most dangerous ideas yet
This post is republished with the permission of author Terry Loewen
The ideological idea of defunding or eliminating the police is the most irresponsible, dangerous and stupidest one I've heard or seen yet!!
Reform policies and hold all police officers accountable (immediately) for any actions that are not lawful? Absolutely!!
This is getting so out of hand and ridiculous, it's embarrassing to human civilization. I always thought this was what oppressed third world countries did, not first world countries!
People are saying "we riot because we are not heard"!
Smashing windows and stealing every item in stores is NOT a protest or seen as being heard! Defacing a city with spray paint is NOT a protest or seen as being heard!
I get it that we as a society can do a lot better when it comes to racism. In fact we can do a lot better in many other social issues as well, but I have never and will never believe violence, looting and destroying property is acceptable for any reason.
Society as a whole has to start showing empathy for everyone no matter their race, gender, sexual orientation, disability, religion or any other characteristics a person or group may have!
If we don't, we as a society will just destroy itself. Plain and simple! Forget nuclear war or a pandemic! We will just look after it ourselves.
This world really needs a leader that can be open minded and can bring a very far right and left together! It's the only thing that is going to get us back on track.
There is something in this world for everyone and there should be, but it comes at a sacrifice of something. It always does.
You can work your butt of and be rich and have a successful business, BUT your family life will suffer somewhat to do that.
You can spend 24 hours a day training to be a professional athlete and achieve that, BUT you will sacrifice time with friends, girlfriends, boyfriends and family!
I could go on and on but my point is that nobody can have everything they want without giving up something in return. For society to get along and live prosperous lives, it comes with sacrifice of certain things. That doesn't mean you can't believe or say that you don't agree with something, but you can tolerate it because you get something that you believe in, in return!
It's called compromise! Which the right and left are refusing to do! It's all or nothing! Its tearing us apart and it's unnecessary in my opinion.
There are some great leaders right now but there are far too many terrible leaders and we better start electing ones that are between the 2 forty yard lines of a football field ASAP or it will be the end of the free world as we know it!!
Lastly, it would be helpful for the media to report the truth and not the BS that only pertains to the politics they believe in!! It in my opinion is possibly the biggest problem.
Two friends are bringing the world together one beer at a time.
Are you an essential worker in the time of COVID?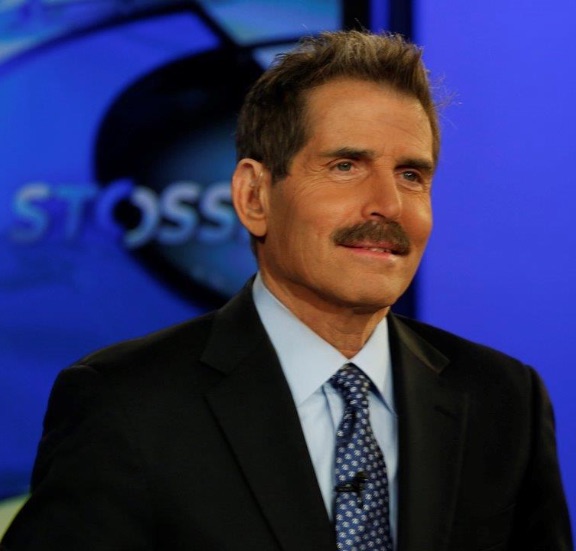 This is thought provoking article from 19 time Emmy Award winning journalist John Stossel.  You may be familiar with Stossel who spent decades with 20/20 and Good Morning America on ABC.
The Dallas Morning News called him "the most consistently thought- provoking TV reporter of our time." The Orlando Sentinel said "he has the gift for entertaining while saying something profound."
Stossel left television news to create Stossel TV.  He's hoping short videos and the freedom of not working for a network will help him educate young people in a way not possible when he worked with television news shows.  John Stossel started a non-profit to educate youth about the free market.  About 10 million students a year discuss liberty and free markets through Stossel in the Classroom.
While his weekly videos are both entertaining and informative, this particular video will certainly appeal to a much wider audience during the days of restricted businesses and higher unemployment due to the COVID19 crisis.

Open Letter to Central Albertans
Red Deer – Mountain View, AB
I spoke with an Alberta government official in mid-December 2020 re: the status of the proposed recovery community facility in Red Deer, as originally announced in mid-July 2020. I was informed that the project is bogged down in the bureaucratic process. The official hoped that there would be a public update prior to Christmas but this has yet to occur.
With that being said, I wanted to propose a project that I came across that may be beneficial for Red Deer and Central Alberta.
To my knowledge, the project originated in Albuquerque, New Mexico and is called "There's a Better Way". Please see this YouTube link for a short video on the project.
In a nutshell, the program aims at providing flexible work opportunities to those experiencing homelessness in order for them to earn some cash and be better connected with services. The ultimate goal of the program is to provide a base for which these individuals can move into permanent housing and full-time employment.
I truly feel that giving people the dignity of work makes an immense difference in their life. This is very evident in 2020-21 as many people have lost their jobs, their businesses and ultimately, their sense of purpose in life.
I have reached out to representatives from Safe Harbour, Turning Point and the Mustard Seed as I feel their involvement would be crucial. All three organizations expressed interest in pursuing a similar program for Red Deer. The major concerns they expressed in seeing this program get off the ground were twofold:
Funding for staff to facilitate the project along with funding to employ individuals through the program.

Partnership with the City of Red Deer to provide opportunities to complete manual labour tasks within the community. (cleaning up garbage, shovelling snow, etc.)
I reached out to the City of Red Deer (including the Mayor and all city councilors) along with Red Deer North and South MLAs on February 10, 2021 to discuss the merits of the program in light of the delays to the proposed recovery community facility. I have yet to receive a response.
For 2021, Red Deer City Council is recommending funding of $516,974 for Urban Encampment and Debris Cleanup on Public Lands. My initial thoughts were to see if the "There's a Better Way" program could be funded through an allocation of some of the funds earmarked for the rough sleeper and drug debris cleanup. Additionally, the program could be funded through private sector donations to the previously noted organizations. Amounts donated to these organizations would qualify for a donation tax credit regardless of whether the funds were donated personally or via your corporation.
If you, your organization or anyone you know feel that there would be an opportunity for a program such as this to operate within Red Deer, I would love to discuss this further with you.
Thank you in advance for your consideration in this matter.
Libertarian Party Candidate for Red Deer – Mountain View, AB