Red Deer bike enthusiast finds his expensive rides on Kijiji, RCMP make arrest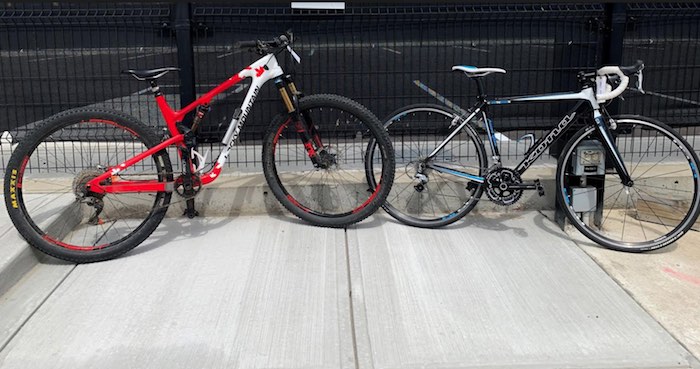 News release from Red Deer RCMP
Red Deer RCMP return stolen property to owner
Red Deer RCMP reunited an owner with their valuable property after a successful joint detachment effort to recover two stolen bicycles worth approximately $7,000 dollars.
On May 12, Red Deer RCMP were contacted by police at the Wainwright detachment regarding two bicycles posted on Kijiji for sale in the Red Deer area. The owner of the bicycles had been keeping a watchful eye out on classifieds websites for his property, when he discovered the ads and called his local police department.
The owner was able to provide police with a list of identifying marks to confirm their ownership of the bicycles in the ad. Red Deer RCMP conducted an investigation that led them to a residence in Oriole Park. At this residence, officers observed a man leaving with one of the bicycles. Officers intercepted and arrested the suspect. The second bike was later seized from the residence in Oriole Park.
The stolen property was returned to the owner, and the suspect, Brody Kaus, 31, of Red Deer was charged with Trafficking in Property Obtained by Crime over $5,000, as well as a charged with Operation of a Motor Vehicle while Prohibited. Kraus is scheduled to appear at Red Deer Provincial Court on June 29, 2021.
There are steps you can take to protect yourself and help police return a stolen bicycle. Record the make, model, and serial number of the bicycle, as well as take photos. Owners are also encouraged to register their bike at the 529 Garage online bike registry. Additionally, a coded, tamper-resistant shield decal can be purchased. To register a bicycle on 529 Garage, visit www.project529.com/reddeer
RCMP looking for stolen boat and trailer worth over $100,000.00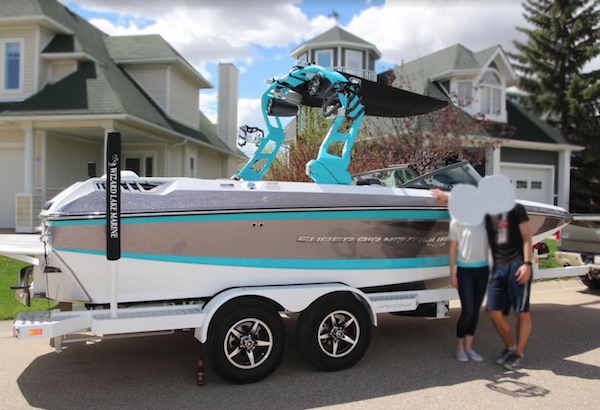 News Release from Sylvan Lake RCMP
Sylvan Lake RCMP request public's assistance in locating stolen boat
Sylvan Lake RCMP are investigating the theft of a boat and trailer that occurred between Sunday, May 30, 2021, and Tuesday June 1, 2021.  All attempts to locate the stolen property have been unsuccessful and the investigation is ongoing.
The boat is described as a 2017 Super Air Nautique 6522, teal and white in colour. The trailer is described as a 2017 white Boatmate. The value of the boat and trailer exceed $100,000.
If you have seen this boat and trailer or have any information in relation to this incident, please contact Sylvan Lake RCMP at 403-858-7200  or your local police. If you wish to remain anonymous, you can contact Crime Stoppers at 1-800-222-8477 (TIPS), online at www.P3Tips.com or by using the "P3 Tips" app available through the Apple App or Google Play Store.
Woman assaulted in front of her children outside of their daycare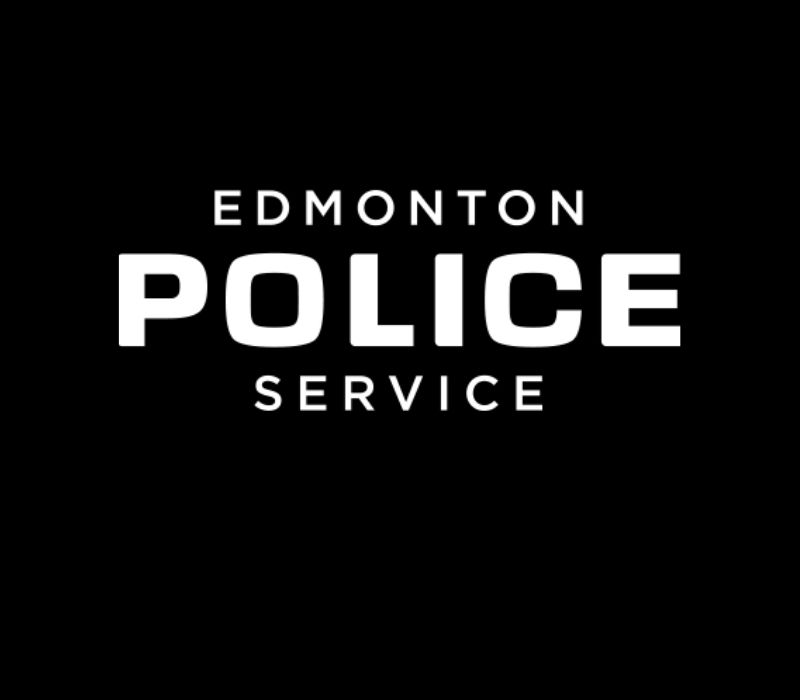 News release from Edmonton Police Service
Downtown Division officers arrest male during violent assault on woman outside of daycare
A 30-year-old man is facing various charges including aggravated assault in connection to a violent assault on a woman who was picking up her three children Wednesday afternoon from a central Edmonton daycare.
At approximately 3:45 p.m. Wednesday, July 14, 2021, the 39-year-old mother was standing outside of the daycare facility near 115 Street and 105 Avenue waiting for the front door to be unlocked, when she was approached by a male.
It was reported to police that the impaired male attempted to forcibly pull the backpack off her shoulders. The woman held onto the backpack, as the suspect male unzipped it and attempted to reach inside.
A struggle ensued and then the male allegedly grabbed the complainant's hair and threw her down, repeatedly smashing her head against the sidewalk.
Responding to a different call involving the same male allegedly trying to break into vehicles in the area, Downtown Division members quickly came to the woman's aid, as the suspect sat on top of the complainant while strangling her into unconsciousness.
"Two of our members spotted the male suspect choking the woman on the ground and rushed to her aid," said EPS Insp. Erik Johnson. "Another two minutes and we may have been talking about a homicide today.
"The incident in itself is extremely disturbing and was exacerbated by the fact two of her young children watched the entire incident through the front door of the daycare."
Paramedics treated and transported the woman to hospital with non-life-threatening injuries. She has since been released from hospital.
Rockie Rabbit, 30, has been charged with aggravated assault, choking to overcome resistance, robbery and breach of conditions.