Conservative MP introduces "McCanns' Law" for murder convicts who refuse to reveal location of vicitms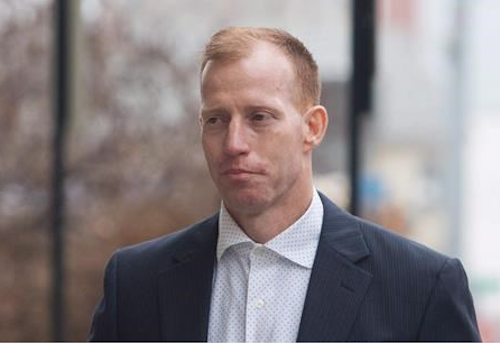 News Release from the Conservative Party of Canada
MP Lloyd introduces Private Member's Bill to support victims 
First medal: Canada swims to silver in women's 4×100 freestyle relay
TOKYO — Canada has its first medal of the 2020 Tokyo Olympics after the women's 4×100 freestyle relay team raced to silver.
Penny Oleksiak and Kayla Sanchez of Toronto, Margaret Mac Neil of London, Ont., and Rebecca Smith of Red Deer, Alta., finished in a time of three minutes 32.78 seconds as Canada picked up a medal in the event for a second straight Games.
Australia won gold in a world-record time of 3:29.69, while the United States finished third in 3:32.81.
Oleksiak swam the anchor leg and narrowly beat out American Simone Manuel at the wall.
Canada's women are looking to duplicate the success they had in the pool at the 2016 Rio Games, where they picked up six medals.
Oleksiak and Ruck were 16-year-old members of the relay team that won bronze for Canada's first medal in Rio.
Oleksiak went on to win 100-metre freestyle gold, 100-metre butterfly silver and anchor Canada to another relay bronze in the 4 x 200.
This report by The Canadian Press was first published July 24, 2021.
The Canadian Press
Canadian divers Abel, Citrini-Beaulieu win silver in women's 3m synchro
TOKYO — Canadian divers Jennifer Abel and Melissa Citrini-Beaulieu won silver in the women's three-metre synchronized springboard, giving Canada its second medal at the Tokyo Olympics.
Abel, from Laval, Que., and Melissa Citrini-Beaulieu, from Saint-Constant, Que., overcame a slow start on their first two dives to finish with a total score of 300.78.
The Chinese pair of Shi Tingmao and Wang Han finished first with 326.4 points. Germany's Lena Hentschel and Tina Punzel were third with 284.97 points. 
Abel picked up her second Olympic medal. She won bronze in the same event with Emilie Heymans at the 2012 London Games.
Citrini-Beaulieu is making her Olympic debut.
The pair had to overcome some early nerves. Synchronization issues had them sixth after the first two dives.
But the Canadians seemed to get better as the event wore on. While never threatening the Chinese pair, Abel and Citrini-Beaulieu distanced themselves from the rest of the competition by getting the second-highest score in each of the final three dives.
This report by The Canadian Press was first published July 25, 2021.
The Canadian Press