Brittany Lausen receives RDC Foundation Outstanding Student Award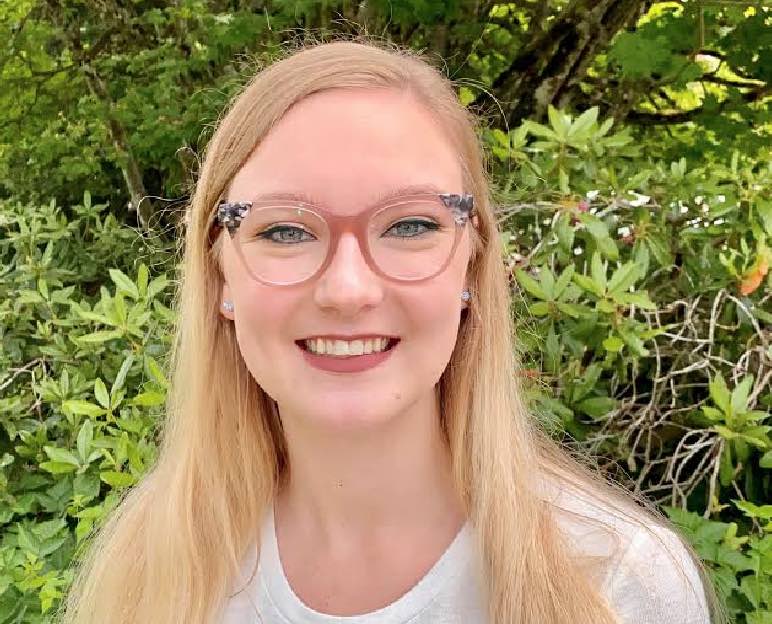 Providing advocacy and leadership for all students
Student leadership and commitment are being celebrated at Red Deer College, as Brittany Lausen is announced as the RDC Foundation Outstanding Student Award recipient for 2021.
The annual award recognizes a student whose actions have significantly enhanced RDC, whether through governance, membership on committees or other meaningful contributions. Lausen was nominated by her peers to receive the honour again this year due to her immense contributions to student leadership at RDC and far beyond.
"It's very humbling to receive this award, and I am truly grateful for all the opportunities that being a part of the Students' Association and Red Deer College have provided, allowing me to be as involved as I have been," Lausen says. "I'm also very grateful to the amazing student leaders who I have gotten to work with over the past six years, since I first became involved with the Education Undergrad Society."
Lausen's leadership has evolved and grown during her time at RDC, as she has played a key role on the Students' Association Executive Team, serving as the VP Community & Wellness in 2018/2019 and as President for the past two years. She has also been on RDC's Academic Council for three years and has served as a student representative on RDC's Board of Governors since 2019, in addition to myriad other volunteering, committees and initiatives at the College.
"Red Deer College is fortunate to have Brittany as one of our students, and the RDC Foundation is pleased to provide her with the outstanding student award for 2021," says Kevin Beattie, RDC Foundation Board Chair. "Her continuing dedication and commitment to her fellow students and to the College exemplifies why she is so deserving of the award. Brittany's selfless hard work in representing and advocating on behalf of her peers and also the College benefits the entire RDC community. We can think of no better candidate to receive the RDC Foundation Outstanding Student Award."
In addition to Lausen's work and leadership at RDC, she has also dedicated time to representing students across the province. Through her role with the Students' Association, she became part of the Alberta Students' Executive Council (ASEC), where – as the longest serving student leader in the province – she was unanimously elected to be Chair in June 2020.
For Lausen, it is important to engage in governance at the provincial level to influence policies and affect change for future students. "It's about what you, as a student leader, can do to make sure that the students who come after you have the best time possible in post-secondary," she says. "To me, it is so meaningful knowing that the advocacy you do today will potentially impact the lives of future students for years to come."
Through her province-wide perspective, Lausen also recognized a need for Western Canadian students to be better represented at the federal level. As part of her work with ASEC, she was elected to sit as one of the founding members of the Federal Student Advocacy Alliance. This Alliance, representing ASEC, BC Federation of Students and Sask Polytechnic Students' Association, allows students from the three western provinces to have a greater voice in advocacy issues at the national level.
From national to local issues, Lausen has tirelessly worked to benefit the student experience. During her most recent term as Students' Association President, she takes great pride in how the SA Executive and Council advocated for degrees, ensuring that the students of RDC and the people of central Alberta's voices were heard. Lausen, herself, also had the opportunity to be part of Alberta 2030, the post-secondary review led by the Government of Alberta. She represented students from across Alberta and was able to bring the RDC students' perspective to the province's new post secondary strategic direction.
"Brittany has continually demonstrated strong leadership in representing post-secondary students at all levels," says Dr. Peter Nunoda, RDC President. "In her two years on RDC's Board of Governors and through her work with the Students' Association, I have gained a great appreciation for her collaborative approach and also her determination to do what is best for students at RDC and for post-secondary students across the province. During her time at RDC, she gained a strong understanding of governance and student needs, and that has served RDC's students well for many years."
Now, as Lausen looks to the future, she is excited to graduate in April 2022 with her Bachelor of Business Administration in General Management, with minors in Finance and Economics, from RDC's collaborative degree with Mount Royal University. She is currently interning with Amazon and hopes to accept a position with the company pending completion of her degree. She is also looking to continue her educational journey by attaining a Master's degree, either in Public Policy or Public Administration, which would build on her extensive experience in leadership and governance.
When she reflects on her time at RDC, she is thankful for the privilege to serve students. "I am so grateful to the students of Red Deer College for trusting me for the past three years to be one of their elected representatives," she says. "It has truly made my time at post-secondary, and it is something I will miss dearly."
About the RDC Foundation Outstanding Student Award: This scholarship is given to a student who has demonstrated outstanding leadership and commitment through participation in and contribution to Red Deer College. The student may have participated in governance and/or College committees, social or athletic activities while on campus. The scholarship is donated by the Red Deer College Foundation.
Run or Hike for more than your health at the Run/Hike for Hospice on June 5, 2022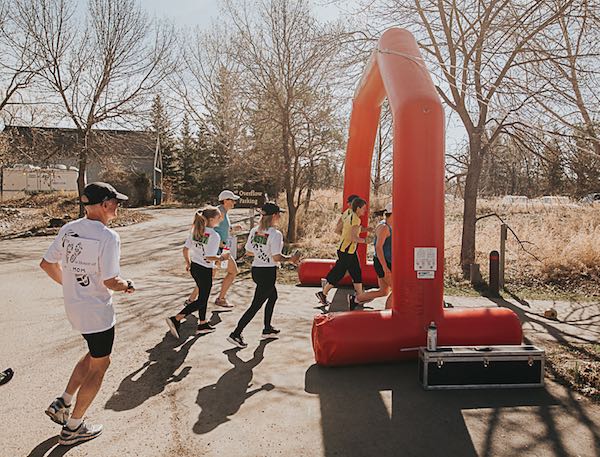 With less than one month to go, registration and planning for the 15th Annual Run/Hike for Hospice, presented by RSM Canada, is in fully swing! Choose to hike, walk, or stroll the 1km or 4km within the beautiful Kerry Wood Nature Centre Sanctuary or run 5km along the city's scenic riverside trails.
"Run/Hike for Hospice is an opportunity to celebrate the journey of life for a loved one or just get outside and spend time with family and friends. The event also raises funds in support of end of life care in Central Alberta," shared Jerri Taylor, Executive Director of the Red Deer Hospice. "It is a key fundraiser for us, our goal for Run/Hike for Hospice this year is to raise $35,000 in donations and pledges and we are happy to report we are half way there!"
Registration for teams and individuals is open at www.reddeerhospice.com and is just $25 per individual. At the event (and included with your registration) you can expect live music, a burger and plenty of other snacks as well as a t-shirt (while supplies last). Virtual options are available for those who just aren't ready to be back in a crowd.
IN-PERSON Participants can join us at the outdoor event which will take place at the Kerry Wood Nature Centre Sunday June 5th, 2022. Choose to Hike 1km or 4km within the beautiful Kerry Wood Nature Centre Sanctuary or Run 5km along the city's scenic riverside trails.
Registration 9:00am
Race Start 10:00am
VIRTUAL Participants are encouraged to complete a Run or Hike in their own time & pace at any destination of their choice while raising funds for Red Deer Hospice.
RACE PACKAGE PICK UP, PLEDGE DROP OFF
Stop by the RSM parking lot (546 Laura Avenue, Red Deer County) just down from the Gasoline Alley Farmer's Market to pick up your Run Hike for Hospice Race Package or drop off any offline pledges you've been collecting!
Friday June 3rd 4:00pm – 7:00pm
Saturday June 4th 10:00am -1:00pm
Register
Register online by purchasing your tickets. Registration fee is $25.
Free for kids ages 12 and under (registration is still required to get a shirt).
For those registering after May 1st, we will have a limited quantity of shirts available on a first come, first served basis.
Fundraise
Help support Red Deer Hospice by collecting pledges & fundraising on our behalf. CanadaHelps.ca makes it easy for you and your team to collect donations virtually. You can even customize your fundraising page and share about your personal connection to Red Deer Hospice. Prizes will be awarded for top fundraisers!
​Don't want to fundraise yourself? Donate to one of our Hikers or Runners that is already registered!
Connect
What else can you do to celebrate the life of a loved one & raise awareness around end of life care in Central Alberta?:
Print off one of our pre-made window hangers to help let your neighbors know you are supporting Red Deer Hospice.
Have someone you are Running or Hiking in honor of? Feel free to send us a picture along with their name to

[email protected]

and we will share it with everyone in our public "In Honor Of Album" (found on our Website & Facebook Event).
Make a connection with us on social media by tagging @RedDeerHospice on FB or @rdhospice on Instagram & using the #hikeforhospicerd2022 or #runforhospicerd2022

​For more information, contact our Event Coordinator at 403-309-4344 ext 109 or by email.
Canadian hockey heroes Dr. Hayley Wickenheiser and Ryan Straschnitzki coming to inspire Red Deer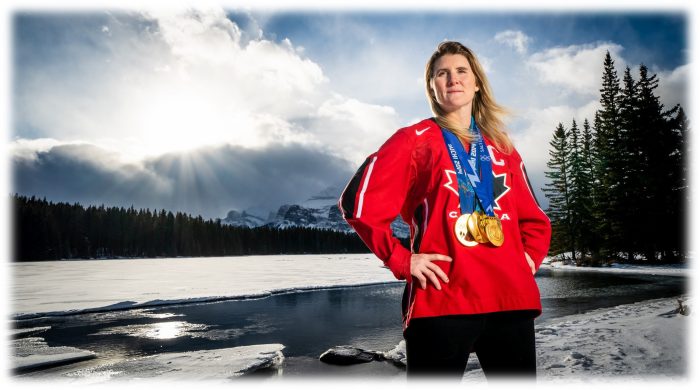 TLC is thrilled to present 'An Evening with The Lending Cupboard' on June 16!
Olympic women's hockey team gold-medalist Dr. Hayley Wickenheiser and Ryan Straschnitzki, who survived the Humboldt Broncos bus crash, will be our special guests for 'An Evening with The Lending Cupboard' on June 16th. This fundraising event will feature an inspirational evening with a delicious dinner, 50/50 draw and silent auction items!
"When I think of this event, I reflect on our community which has been so resilient and has continued to look forward," explained Dawna Morey, TLC's executive director. "I also believe this can be a celebration after two years of not being able to come together in the ways we were so used to.
"I can't think of a better way to celebrate then to have two inspirational people like Dr. Hayley Wickenheiser and Ryan Straschnitzki come and speak to us," she added. "It just aligns so well with what we do at The Lending Cupboard.
"We've read about the journeys that both of these individuals have gone through in their lives – their accomplishments, overcoming of adversity. It's inspirational for us, because that is what we hope we can also help people do here at The Lending Cupboard. In planning events like this, there has to be a connection with what we do here at The Lending Cupboard. I think Hayley and Ryan exemplify that.
"Most importantly for us, is that we serve our clients with dignity – and we can't do that without the community's support," said Morey. "So this is a way for the community to come out and support us, and at the same time, really enjoy an evening with two incredible people."
Morey also pointed out there are still a number of ways for businesses to support An Evening with The Lending Cupboard through a range of sponsorship opportunities.
For tickets, please visit www.lendingcupboard.ca/events.