RDC Athletes Add 2 National Bronze Medals
From RDC Athletics
This past week three Red Deer College teams competed at nationals and they earned a pair of medals. The RDC Queens Volleyball team won Canadian Collegiate Athletic Association (CCAA) bronze in Quebec. The Red Deer College Queens Curling team defeated the Concordia University Thunder for national bronze in Manitoba. The Volleyball Kings had a couple of close matches in the New Brunswick tournament and placed fifth nationally.
The Red Deer College Kings Hockey team's playoff games have been cancelled until further notice.
Here is a summary of what happened this past week:
Queens Volleyball | March 12-14 | CCAA Championship | Cégep Garneau
The RDC Queens defeated the Ontario Colleges Athletic Association (OCAA) Champion Fanshawe Falcons in four sets, earning CCAA bronze (25-14, 25-17, 18-25 and 25-21). Libero Kaylee Domoney had 17 digs and an assist, and was named the Queens Player-of-the-Game.
Red Deer's Emma Holmes was selected a CCAA Second-Team Tournament All-Star. Middle Alexandria Greenshields received the honour of a First-Team Tournament All-Star.
Queens Head Coach Talbot Walton views the CCAA bronze as a stepping stone to where he wants to lead the Queens.
"From where we started the season to where we finished it now, the level of play is extremely high and I couldn't be happier for the group as a whole," he said. "To see them play the style of volleyball that I had envisioned in my mind and just getting us one step closer to winning a national championship."
Leading up to the bronze victory, the Falcons edged the Queens in five sets (26-28, 25-23, 25-22, 15-25 and 11-15).
The RDC Queens picked up a five set win over the Lynx d'Édourd-Montpetit in the bronze quarter-final (24-26, 25-22, 21-25, 25-18 and 15-9). The Lynx were the Réseau du sport étudiant du Québec (RSEQ) Wildcard team.
In the bronze medal semi-finals, RDC faced Alberta Colleges Athletic Conference (ACAC) rival Briercrest College. The Queens dropped the Clippers in five sets (24-26, 25-23, 21-25, 25-14 and 15-12).
The Vancouver Island University (VIU) Mariners defeated Élans de Garneau in the gold medal match. It was the Mariners third consecutive national championship.
The results can be viewed online.
The bronze medal match recap is available on: rdcathletics.ca.
Kings Volleyball | March 12-14 | CCAA Championship | St. Thomas University
In the bronze semi-final, the Red Deer College Kings were shaded in five sets by the Lethbridge College Kodiaks (23-25, 25-16, 21-25, 25-18 and 13-15). Setter Tom Wass was named the Kings Player-of-the-Game, accumulating 50 assists. The RDC Kings finished fifth in the CCAA.
Carter Hills and Pat Toze were named CCAA Second-Team Tournament All-Stars.
The Kings opened nationals with a sweep over the host, and Atlantic Collegiate Athletic Association (ACAA) Champion, St. Thomas Tommies (25-13, 27-25 and 25-16).
The RDC Kings were edged in five sets by the Capilano Blues in the semi-final (22-25, 25-14, 25-23, 14-25 and 13-15). The Blues, who are Pacific Western Athletic Association (PACWEST) Champions, eventually won CCAA gold, sweeping their two other opponents. Ontario's Humber Hawks captured silver.
The results can be found online.
Queens Curling | March 11-15 | CCAA/Curling Canada College Curling Championships | Portage la Prairie, MB
The Red Deer College Queens earned a 7-5 decision over the Concordia University Thunder in the national bronze medal game.
Earlier in the day, the Douglas Royals picked up a 7-4 win over the Queens in Sunday's semi-final.
During round-robin play, the RDC Queens finished with a 4-3 record, downing the Douglas Royals 9-8, the Fanshawe Falcons 11-5, the U of A Augustana Vikings 7-2 and NAIT Ooks 8-7. The Queens fell to the Concordia University Thunder 8-5, Humber Hawks 9-4 and Sault Cougars 10-4.
The Queens were well represented by Jaycee Bourke (lead), Carmyn Penner (lead/spare), Erica Watts (second), Emily Plett (third) and Hollie Vincent (skip), along with Head Coach Brad Hamilton and Queens Coach Eldon Raab. 
The Douglas Royals defeated the Humber Hawks 10-1 in the gold medal game.
The bronze medal recap is on: rdcathletics.ca.
The national curling scores can be viewed online.
For more information on RDC Athletics, the student-athletes and teams, please visit: rdcathletics.ca
RDC Athletics photos are available on Flickr.
– 30 –
About RDC Athletics: Red Deer College has an impressive athletics tradition. RDC Athletic teams and individual student-athletes have won 25 National Canadian Collegiate Athletic Association
(CCAA) titles, 170 Alberta Colleges Athletic Conference (ACAC) team and individual titles. Our student-athletes and coaches have received countless individual honours both for academic and
sporting achievement. This year, the College has more than 180 student-athletes competing in seven sports on 15 teams.
For more information on RDC Athletics, please visit: rdcathletics.ca | twitter | facebook | instagram
Brittany Lausen receives RDC Foundation Outstanding Student Award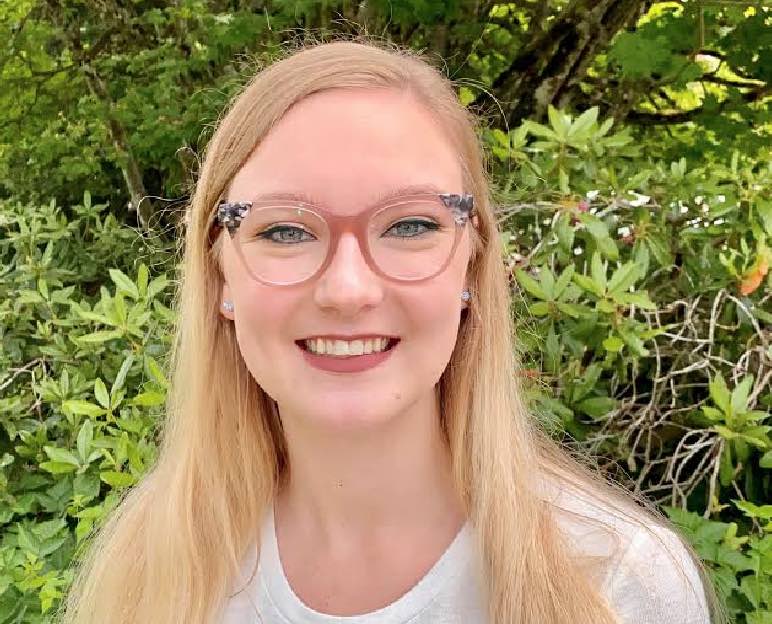 Providing advocacy and leadership for all students 
Student leadership and commitment are being celebrated at Red Deer  College, as Brittany Lausen is announced as the RDC Foundation Outstanding Student Award  recipient for 2021. 
The annual award recognizes a student whose actions have significantly enhanced RDC, whether  through governance, membership on committees or other meaningful contributions. Lausen was  nominated by her peers to receive the honour again this year due to her immense contributions to  student leadership at RDC and far beyond. 
"It's very humbling to receive this award, and I am truly grateful for all the opportunities that being a  part of the Students' Association and Red Deer College have provided, allowing me to be as involved  as I have been," Lausen says. "I'm also very grateful to the amazing student leaders who I have  gotten to work with over the past six years, since I first became involved with the Education  Undergrad Society." 
Lausen's leadership has evolved and grown during her time at RDC, as she has played a key role on  the Students' Association Executive Team, serving as the VP Community & Wellness in 2018/2019  and as President for the past two years. She has also been on RDC's Academic Council for three  years and has served as a student representative on RDC's Board of Governors since 2019, in  addition to myriad other volunteering, committees and initiatives at the College. 
"Red Deer College is fortunate to have Brittany as one of our students, and the RDC Foundation is  pleased to provide her with the outstanding student award for 2021," says Kevin Beattie, RDC  Foundation Board Chair. "Her continuing dedication and commitment to her fellow students and to the  College exemplifies why she is so deserving of the award. Brittany's selfless hard work in representing and advocating on behalf of her peers and also the College benefits the entire RDC  community. We can think of no better candidate to receive the RDC Foundation Outstanding Student  Award." 
In addition to Lausen's work and leadership at RDC, she has also dedicated time to representing  students across the province. Through her role with the Students' Association, she became part of  the Alberta Students' Executive Council (ASEC), where – as the longest serving student leader in the  province – she was unanimously elected to be Chair in June 2020.  
For Lausen, it is important to engage in governance at the provincial level to influence policies and  affect change for future students. "It's about what you, as a student leader, can do to make sure that  the students who come after you have the best time possible in post-secondary," she says. "To me, it  is so meaningful knowing that the advocacy you do today will potentially impact the lives of future  students for years to come." 
Through her province-wide perspective, Lausen also recognized a need for Western Canadian  students to be better represented at the federal level. As part of her work with ASEC, she was elected  to sit as one of the founding members of the Federal Student Advocacy Alliance. This Alliance, representing ASEC, BC Federation of Students and Sask Polytechnic Students' Association, allows  students from the three western provinces to have a greater voice in advocacy issues at the national  level.  
From national to local issues, Lausen has tirelessly worked to benefit the student experience. During  her most recent term as Students' Association President, she takes great pride in how the SA  Executive and Council advocated for degrees, ensuring that the students of RDC and the people of  central Alberta's voices were heard. Lausen, herself, also had the opportunity to be part of Alberta  2030, the post-secondary review led by the Government of Alberta. She represented students from  across Alberta and was able to bring the RDC students' perspective to the province's new post secondary strategic direction.  
"Brittany has continually demonstrated strong leadership in representing post-secondary students at  all levels," says Dr. Peter Nunoda, RDC President. "In her two years on RDC's Board of Governors  and through her work with the Students' Association, I have gained a great appreciation for her  collaborative approach and also her determination to do what is best for students at RDC and for  post-secondary students across the province. During her time at RDC, she gained a strong understanding of governance and student needs, and that has served RDC's students well for many  years."  
Now, as Lausen looks to the future, she is excited to graduate in April 2022 with her Bachelor of  Business Administration in General Management, with minors in Finance and Economics, from  RDC's collaborative degree with Mount Royal University. She is currently interning with Amazon and  hopes to accept a position with the company pending completion of her degree. She is also looking to  continue her educational journey by attaining a Master's degree, either in Public Policy or Public  Administration, which would build on her extensive experience in leadership and governance. 
When she reflects on her time at RDC, she is thankful for the privilege to serve students. "I am so  grateful to the students of Red Deer College for trusting me for the past three years to be one of their  elected representatives," she says. "It has truly made my time at post-secondary, and it is something I  will miss dearly."  
About the RDC Foundation Outstanding Student Award: This scholarship is given to a student  who has demonstrated outstanding leadership and commitment through participation in and  contribution to Red Deer College. The student may have participated in governance and/or College  committees, social or athletic activities while on campus. The scholarship is donated by the Red Deer  College Foundation.
RDC awards Danny Rode with Honorary Degree – Brittany van Vlaanderen earns Governor General's Academic Medal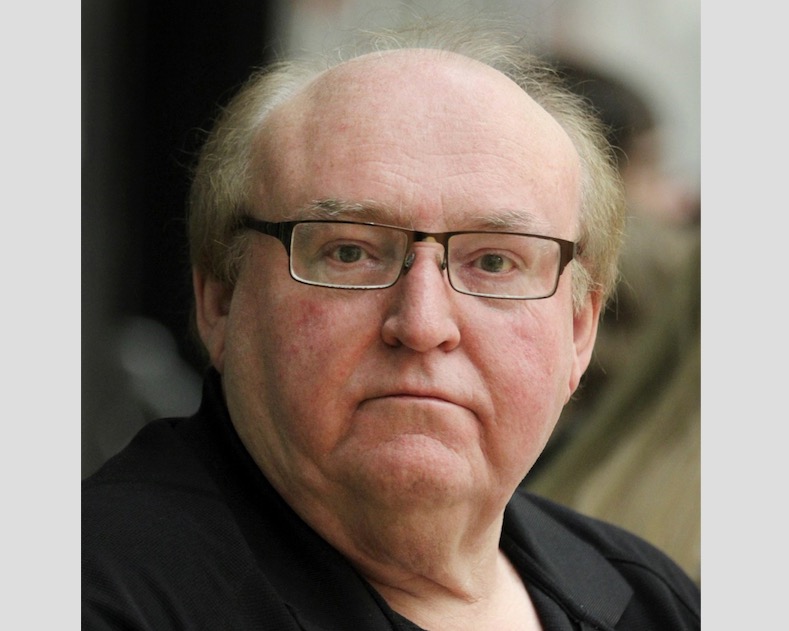 RDC celebrates graduates and award recipients from class of 2021 Red Deer, June 3, 2021 – On June 4, 2021, Red Deer College will celebrate the graduates from its
57th Convocation through a virtual ceremony.
"Convocation is always such an important and emotional time, and that is especially true this year," says Dr. Peter Nunoda, President. "These graduates made the choice to participate and to complete their education, despite formidable odds and circumstances that were undoubtedly different than they had envisioned. By rising to the challenge and earning their credential, each of these graduates has shown incredible resiliency and dedication, and I hope they are truly proud of all they have achieved."
As part of the virtual ceremony for Convocation 2021, RDC is announcing two special award recipients. Brittany van Vlaanderen is receiving the Governor General's Academic Medal (Collegiate Bronze Level) for her academic excellence. Brittany graduated with a Social Work diploma, and she earned a GPA of 4.0 and four grades of A+ in the final year of her program.
RDC is continuing an important tradition this year, with the granting of an Honorary Degree to an individual who has made an outstanding contribution to the advancement of social, cultural or economic development in a way that has had significant impact on RDC, central Alberta and beyond. Danny Rode is the seventh recipient of the Honorary Bachelor of Interdisciplinary Studies Degree in recognition of his 50-year career as a sports journalist, where he has shown astounding commitment to RDC Athletics and our student-athletes, helping to place RDC on the map as one of the best colleges in Canada.
"Recognizing special award recipients is always a meaningful part of Convocation celebrations, and I would like to personally congratulate both of these individuals," says Nunoda. "Brittany van Vlaanderen has demonstrated excellence and success of the highest level in her program, which is a tremendous way to transition to the next phase of her life and career."
"Danny Rode, our Honorary Degree recipient, has spent five decades sharing the stories of our student-athletes, coaches and teams. He has earned the reputation as someone who has never missed a home game – in 50 years – which is unheard of, and speaks volumes to his unparalleled dedication to athletics and this community."
This Convocation represents another special milestone for the College, as the 1,619 graduates from 2021 represent the final class from Red Deer College, before it transitions to exciting future as Red Deer Polytechnic.
"There is no question that this Convocation is special on several levels," Nunoda says. "I truly wish that we could gather this year and that I could shake the hands of each and every graduate, so I could tell them how proud I am. Given the circumstances, we have put in every effort to ensure graduates feel our pride and a sense of community through the virtual ceremony and our social media celebration. The class of 2021 represents a milestone in the history of our institution, and they now transition to being an essential part of our vibrant group of alumni."
The virtual ceremony for RDC's 57th Convocation, as well as a virtual ceremony celebrating the Class of 2020, are each available at rdc.ab.ca/convocation. The College will be celebrating graduates on our social media platforms (Instagram, Facebook, Twitter) throughout the early part of June 2021.