RD Polytech Cross Country Running teams anxious to defend ACAC Gold and Silver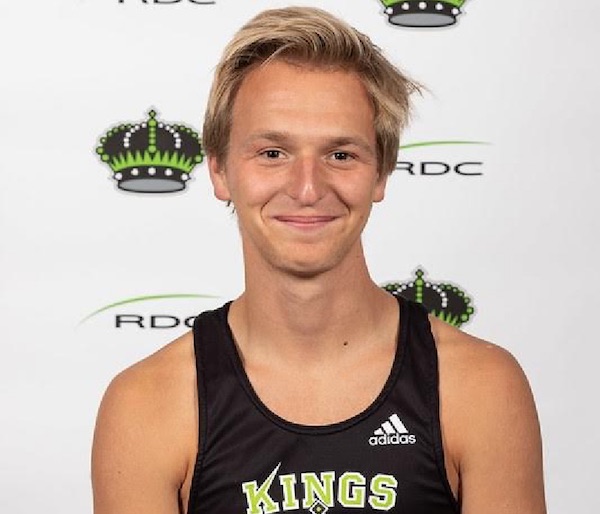 Red Deer Polytechnic Cross Country Running team is grateful for the opportunity to compete in 2021/2022
As expected, the Red Deer Polytechnic Cross Country Running team's roster has changed since its last formal competition in November 2019 at the Canadian Collegiate Athletic Association (CCAA) National Championships, but the 2021/2022 squad will be just as enthusiastic and competitive.
"I am excited for this season," says Kari Elliott, Red Deer Polytechnic Cross Country Running Head Coach. "Over the summer months, we began preparations and trained as a group for a couple of days a week and it was really nice to get together."
As a new campaign approaches, practices and training have recently accelerated.
"On August 29, we kicked off our annual training camp. We trained two days in Red Deer and then brought 14 student-athletes to Banff for our annual Sulphur Mountain Challenge, where the athletes raced 5 kilometres to the top of the mountain," says Elliott. "This is always a tough challenge and it is fun to see who is in shape to climb 640 metres in elevation. Veteran Dan Szucs was the fastest male to the top of the mountain and Jenica Swartz, who is a first-year student-athlete, led the women. At the end of July, Dan and Jenica also paced their respective teams over a five-kilometre time trial."
Szucs finished July's time trial in 16:14 and Swartz completed the course in 18:28.
Leading the Kings to Alberta Colleges Athletic Conference (ACAC) gold in 2019, Lacombe's Szucs will once again be an important member of the Kings. Individually, the Bachelor of Business Administration General Management student finished fourth over 8 km (27:48) at the conference championships in Calgary, and this season he is joined by one teammate from that dominant squad, and another very familiar face.
"We are fortunate to have Dan Szucs and Devin Saunders returning, along with Axsivier Lawrence, who was a member of our 2019/2020 Indoor Track team," says Elliott, who has been the Cross Country Running Head Coach at the Polytechnic since 2016/2017. "These guys are all strong competitors, and they will be significant contributors to our team score."
The Kings followed their ACAC gold with an impressive showing at the CCAA 2019 National Championships, winning bronze in Grande Prairie in snowy conditions. Over 8 km, Red Deer's Saunders (29:33) was the Kings' leader up north, placing 10th in the nation and earning a spot on the CCAA Cross Country Running Men's All-Canadian team.
Lawrence, a Bachelor of Education Elementary student, brings competitiveness and energy to the team. His athletic versatility was on display throughout the summer when he played for the Central Alberta Buccaneers and won the Alberta Football League Championship.
For Elliott, several new Kings will create friendly intersquad competition and round out a strong men's group.
"We have also added some amazing talent to the Kings. Notre Dame grad, Ethan Duret, is looking fast and is right in the mix with our top four," says Elliott. "Also, Jayden Wildcat and Kage Yellowfly, who finished second and third respectively at the Alberta Indigenous Games, are new recruits for us this season. These young men have already shown their speed and will add depth to our top four as well."
In addition, Hunting Hills graduate O'Tave Edmondson and competitive cyclist Wyatt Grainger will be valuable members of the Kings this year.
The Queens have one student-athlete returning from the ACAC silver medal winning group in 2019 and Elliott has surrounded her with teammates who have a lot of potential.
"Lauren Pasiuk is our team captain and brings much needed experience to this young team. Even though the Queens collectively lack ACAC experience, we have recruited very well," says Elliott, who is a two- time ACAC Cross Country Running Coach of the Year. "Newcomer Jenica Swartz has the potential to challenge for a medal at the ACAC Championships on October 30."
Elliott sees common attributes in all members of the Queens, who narrowly missed a national bronze medal in 2019.
"Strathmore's Justine Larson has had a strong start to training as well, says Elliott. "We have added Myah Cota, Kammy Park, and Halle Reid, and it is clear to me that all of our ladies are tough and want to compete."
For its first formal conference competition of the ACAC 2021/2022 season, the Red Deer Polytechnic Cross Country Running team will use Running Room Grand Prix #1 as an opportunity to grow.
"After over two years, we are looking forward to getting back into the swing of things. I want the student- athletes to enjoy the experience," says Elliott. "We want to learn about the level of our competition, to learn how to race again, and to test our fitness."
As the team prepares for its first grand prix, Elliott is concentrating on the controllable variables.
"Our team needs to focus on what we can control, which is training well and staying healthy," she says. "We have been talking a bit about goals already, but for now, it is all about getting to work."
After the cancellation of the ACAC 2020/2021 season and the difficulties that COVID-19 has brought to everyone, including student-athletes and coaches, Elliott is encouraging the team to focus on positivity.
Swartz's cross country running ability will help fill the void left by standouts Shayla Sklaruk and Jill Stewart, who transferred to complete their academic programs. Swartz is also a dual sport athlete, having committed to the Polytechnic's Queens Soccer team.
"It has been hard for these student-athletes during the pandemic, but my goal is to focus on the good that we can experience and create together," says Elliott. "One of the themes for our season is gratitude and I am encouraging one student-athlete each training session to share something they are grateful for that day."
This optimistic outlook, dedication, and intense training will only help the Red Deer Polytechnic Cross Country Running team excel as it opens the ACAC 2021/2022 season at Running Room Grand Prix #1 North on Saturday, September 18.
Concordia University of Edmonton will host the event at 2 pm.
Wandler temporarily replaces Walton as RDC Queens Volleyball Head Coach
King of the Kings is undisputed King (of National College Gaming Challenge)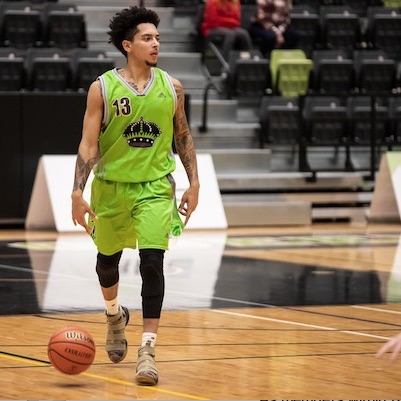 From RDC Communications
RDC student-athlete is king of CCAA Gaming Challenge
When it comes to basketball, Red Deer College Kings guard Tyronn King has demonstrated an impressive skillset beyond the court at the Gary W. Harris Canada Games Centre.
Over four weeks of online competition, King had a perfect 10-0 record in the NBA 2K Canadian Collegiate Athletic Association (CCAA) Gaming Challenge, using PlayStation 4. This unblemished performance earned him first place.
With the absence of Alberta Colleges Athletic Conference (ACAC) competition this year due to COVID-19, King embraced the opportunity to participate in this event created by the CCAA in coordination with Uniting Gamers.
"It was definitely a great experience – fun, and something competitive to do, especially right now with COVID-19 going on," said King, who rose to the top among 32 participants from CCAA member post- secondary institutions. "The people hosting it were great. They communicated well with the players and had everything set up nicely."
In order to continue advancing to the next round, King had to win the best of three games. It was randomly determined which player received first choice of current NBA teams. Participants could not select the same team and King had two squads that he relied on.
"I always picked either the Brooklyn Nets or the Milwaukee Bucks every game of the tournament," said King, who identified the Nets as his favourite team. "I didn't want to take a chance of losing one game of the tournament, so I made sure I always came out with fire power."
King faced Christopher Graham, a setter on The King's University Eagles Men's Volleyball team, in the quarter-final. The RDC Legal Assistant student from Toronto swept the series 2-0, with scores of 61-57 and 58-53 over Graham. In the semi-final, King persisted past Glynn Willis-Paris, a member of the St. Clair Saints Men's Basketball team, 48-44 and 50-47, to solidify a berth in the championship.
"In the two rounds prior to the final, I played a couple of guys who were really good and they put up a fight. In some of the games, I was down in the fourth quarter," said King, who helped guide his RDC Basketball team to the postseason in 2019/2020. "They gave me a run for my money, but when games are close and competitive, that's when they are the most fun."
King felt those hard-fought games adequately prepared him for the championship against Ryan Farrell of the University of New Brunswick Saint John Seawolves Men's Volleyball team.
"The two previous games were championship games to me. Once I got to the finals, I felt ready," explained King. "In the last two games, I was able to put my bench [players] in fairly early and won 57-43 and 54-42."
While balancing academics and training, King's hobby of playing basketball video games was a recipe for enjoyment and success in the CCAA Gaming Challenge.
"In my free-time, I play [NBA] 2K, so that was my preparation," said King. "It was pretty cool, knowing that I had a game each week, and being out of physical competition for so long, I looked forward to the days when I played."
The talented RDC student-athlete, who finished second in team scoring last year with 18.8 points per game, recommends this type of gaming challenge to others.
"Overall, it was fun and I would encourage anyone who plays 2K for fun or competitively to get involved in one of these tournaments," said King, who will enter his fifth year of eligibility when ACAC competition resumes. "It's definitely exciting and something to do during these COVID-19 times when there's not much competition going on."
For winning first place in the CCAA Gaming Challenge on March 18, King will receive a memorable gift.
"It is a customized ring from Jostens, so that's pretty cool," he said.
As members within RDC Athletics and the ACAC anxiously await the safe resumption of competition, King has been dedicated to his fitness and staying connected to his teammates and coaches.
"From a physical standpoint, I've been trying to stay in shape. When gyms weren't open, I trained at home and went for runs," said King, who is a 2019/2020 ACAC Men's Basketball South Second All- Conference team member. "As a team, we connect a lot via Zoom for weekly meetings that our coach organizes. Now, we are starting to get back in the gym, so it feels great."
In the absence of traditional sports this year, the CCAA Gaming Challenge was administered by the CCAA and Uniting Gamers in an effort to encourage connections among Canadian learners, in a fun and competitive virtual environment.
More information about the NBA 2K CCAA Gaming Challenge, including the results, is available online.