RCMP make arrests in armed robberies at Sylvan Lake and Eckville GTI stations
Sylvan Lake, Alberta – On April 3, Sylvan Lake RCMP members responded to an armed robbery in Sylvan Lake. Shortly after, another armed robbery was reported in Eckville and Sylvan Lake worked with Rocky Mountain House RCMP to locate and arrest four suspects.
At 8:20 p.m., two individuals entered the GTI Service Station in Sylvan Lake. One suspect was brandishing a machete type weapon and demanded money from the employee. A small amount of cash was received before the culprits left. While police were investigating this robbery, a second robbery call was received from the GTI service station in Eckville.
The same two individuals entered the Eckville location and again demanded money while brandishing a machete. Cash was received before they fled the store. Neither of the store employees were injured during the incidents.
Sylvan Lake members alerted surrounding detachments and at approximately 8:40 p.m., Rocky Mountain House detachment members located the suspect vehicle and were able to stop the vehicle.
A 20-year-old male and a second 21-year-old male, both from Rocky Mountain House, were arrested without incident. Rocky Mountain House members also arrested 2 females from the vehicle but they have since been released from custody with no charges.
Charges of Robbery are pending against both Rocky Mountain House males.
Trudeau official threatened with contempt for evasive answers over scandal-ridden ArriveCAN app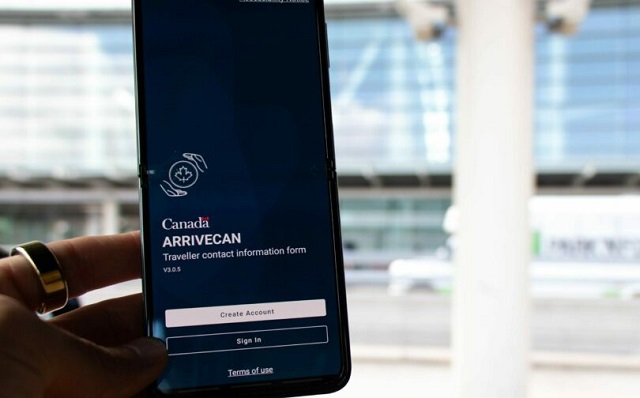 The once-mandatory ArriveCAN app cost taxpayers over $50 million, $8.9 million of which was given to an obscure company called GC Strategies which was operated by a two-man team out of an Ontario home
During a parliamentary investigation into the misuse of funds used to create the federal government's controversial COVID-era ArriveCAN travel app, Canada's chief federal technology officer was threatened with contempt of Parliament charges for refusing to give clear answers to questions from MPs regarding his involvement with the much-maligned app.
On November 14, Minh Doan, Canada's chief federal technology officer, testified before the House of Commons Standing Committee on Government Operations and Estimates (OGGO) regarding his connection with the ArriveCAN travel app. In cross-examination, Doan "struggled to give direct answers to simple questions," said Conservative Party of Canada (CPC) MP Kelly McCauley, who serves as the committee chair.
"Refusal to answer questions or failure to reply may result in a charge of contempt," stressed McCauley, before adding, "This has been repeated to you several times."
The OGGO is investigating how various companies such as Dalian, Coaradix, and GC Strategies received millions in taxpayer dollars to develop the contentious quarantine-tracking ArriveCAN app.
Indeed, recently, LifeSiteNews reported how two tech entrepreneurs testified before the committee that during the development of the ArriveCAN travel app they saw firsthand how federal managers engaged in "extortion," "corruption," and "ghost contracting," all at the expense of taxpayers.
McCauley added that Doan had been asked a lot of "direct questions."
"I normally don't do this but there have been very specific questions and we'd like very specific answers. Taxpayers deserve that. Canadians deserve that. Parliament deserves that," he said.
LifeSiteNews reported earlier this month that the federal government was exposed for hiding a Royal Canadian Mounted Police (RCMP) investigation into the ArriveCAN app from auditors.
Canada Auditor General Karen Hogan announced an investigation of the ArriveCAN app last November after the House of Commons voted 173-149 for a full audit of the controversial app.
The program was once described by a Canadian border agent as "tyranny." It cost taxpayers a whopping $54 million, which MPs pointed out was a suspiciously high expense.
Witnesses named Doan as person who approved contract to GC Strategies
Witnesses have named Doan as the manager who hired GC Strategies, which was awarded an $8.9 million contract without any counter tenders offered. GC Strategies was operated by a two-man team out of a home in Woodlawn, Ontario.
According to evidence relayed to the public by Blacklock's Reporter, GC Strategies was shown to have taken home a commission worth close to 30 percent, or $2.7 million. The company then assigned all the work to subcontractors.
Doan, for his part, justified his dealings with the "relatively small" company by saying "[w]e followed the rules. No rules were broken as far as I'm concerned."
According to an assistant deputy health minister, it was Doan himself who had decided to hire GC Strategies.
He has denied this, however, saying, "I still do not know who picked up the phone and asked them to solicit a bid in the first place."
"I made a technical and strategic decision which led to GC Strategies," he said, adding that, "I am accountable for that decision. I am responsible for that decision."
Doan also gave non-answers to CPC MP Garnett Genuis when asked when he first heard of GC Strategies. According to Doan, he didn't "become aware of the existence of GC Strategies until well into the pandemic."
ArriveCAN was introduced in April 2020 by the Liberal government of Prime Minister Justin Trudeau and made mandatory in November 2020. The app was used by the federal government to track the COVID jab status of those entering the country and enforce quarantines when deemed necessary.
When the app was mandated, all travelers entering Canada had to use it to submit their travel and contact information as well as any COVID vaccination details before crossing the border or boarding a flight.
Red Deer RCMP recover 9 stolen vehicles in 3 day sting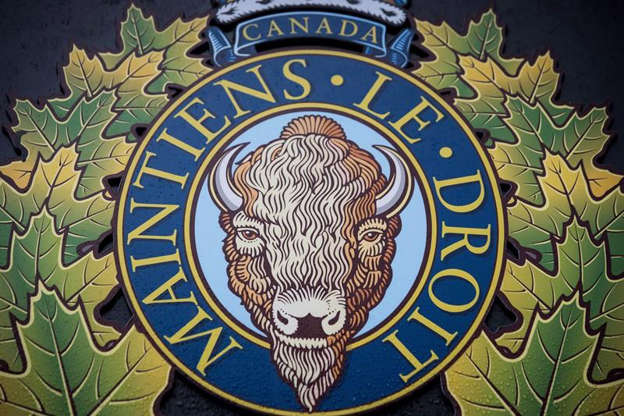 New release from Red Deer RCMP
Red Deer RCMP Crime Reduction Team leads Targeted Response to Auto Theft (TRAP)
Red Deer RCMP Crime Reduction Team (CRT) recently completed a 3-day TRAP Operation, which led to the arrest of numerous people and the recovery of stolen property.
Between Nov. 15 – 17, 2023, Red Deer RCMP CRT led an initiative focused on recovering stolen vehicles and apprehending those responsible for the thefts. The initiative was successful with the assistance of Red Deer RCMP General Investigation Section (GIS), General Duty members, Traffic Services, Police Dog Services (PDS), and RCMP Air Services. Further assistance was provided by Innisfail, Blackfalds, and Sylvan Lake Detachments.
As a result of the operation:
9 stolen vehicles were recovered
10 people are facing new charges
42 new Criminal Code charges laid
16 new Traffic Safety Act charges laid
37 outstanding warrants were executed
Seizure of methamphetamine and fentanyl
One recovery led to the identification of a suspect involved in a series of break and enters
In one notable case, police followed a stolen vehicle to the Red Deer Remand Centre where the driver picked up a suspect from an investigation that began the day before. The occupants of the vehicle were arrested a short time later at a local apartment complex.
Red Deer RCMP Crime Reduction Team is committed to the safety of Red Deer. By using an intelligence-led strategy, CRT is able to focus on identifying repeat offenders and conduct targeted enforcement initiatives such as TRAP, in an effort to reduce crime within Red Deer.
RCMP remind the public that crime prevention is a shared responsibility. Members of the community are reminded of their role in preventing criminal activity:
Lock up houses, sheds, vehicles and any other property that is easily accessible
Never leave running vehicles unlocked. Nearly half of the vehicle thefts in Alberta over the past year have had the keys left inside
Take photos and record serial numbers of property
If you have any information regarding criminal activity in Red Deer, please contact Red Deer RCMP at 403-406-2200, call 911, or contact your local Police Service. If you wish to remain anonymous, you can contact Crime Stoppers at 1-800-222-8477 (TIPS), online at www.P3Tips.com or by using the "P3 Tips" app available through the Apple App or Google Play Store.