RCMP investigate armed robbery in the Village of Boyle
Boyle, Alberta – On Jan. 4, 2018, at approximately 6:30PM, Boyle RCMP responded to an armed robbery at a convenience store in the Village of Boyle. A male walked into the store approached staff at the front counter, proceeded to brandish a knife and demanded money. The suspect then left the store with an undisclosed amount of money. No one was harmed.
The suspect was described as:
· Aboriginal/white male
· 5'5" – small build
· Black hoodie
· Dark sunglasses
· Blue jeans
Boyle RCMP made extensive patrols in the area but the suspect was not located.
If you have information about this incident, please call the Boyle R.C.M.P. at 780-689-4081 or call your local police. If you want to remain anonymous you can contact Crime Stoppers by phone at 1-800-222-8477 (TIPS), by Internet at www.tipsubmit.com or by SMS (check your local Crime Stoppers www.crimestoppers.ab.ca for instructions).
'I am sorry': Man convicted in stabbing of Calgary chef apologizes at sentencing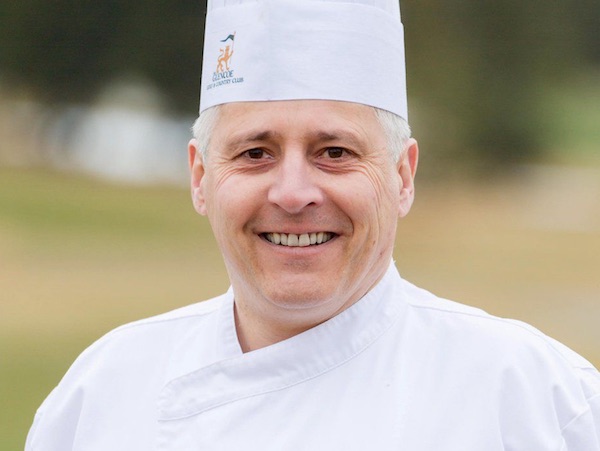 By Bill Graveland in Calgary
A man convicted of killing a chef apologized Monday and expressed dismay that no one with the victim's family was in court to to hear it.
Tommie Holloway was convicted of manslaughter while his accomplice, Anthony Dodgson, was found guilty of second-degree murder in the death of Christophe Herblin.
Herblin was stabbed to death in a parking lot outside his soon-to-be opened Calgary café following a break-in in 2020.
Holloway, 33, told his sentencing hearing that he hoped his words would get through to Herblin's wife, who wrote in a victim impact statement last December that the killing had left her broken and struggling "to make sense of this tragedy."
"It got to me. Got me emotional," said Holloway.
"I just wish they were here today so I could look at them eye-to-eye, apologize for my actions. I know no amount of words that I'm going to say is going to bring back their loved one, but I do want them to know that I am sorry."
The Crown has recommended Holloway serve 12 years in prison. Defence lawyer Kim Ross said his client had no previous criminal record, has made efforts to turn his life around and should serve three to five years.
"I'm not standing here saying that imprisonment is not appropriate here. The issue is how long," Ross told Court of King's Bench Justice Blair Nixon.
"Mr. Holloway has clearly learned his lesson … and I submit with some degree of confidence that this court will never see Mr. Holloway back here again."
Herblin was a longtime executive sous chef at the Glencoe Golf and Country Club, and his new restaurant was weeks away from opening.
Court heard Dodgson and Holloway broke into the restaurant with plans to get through a wall into an adjacent cannabis shop. They fled when a car drove by and returned later to continue their robbery attempt but became frustrated as Herblin had showed up.
Holloway smashed Herblin's car windows in order to lure him into the parking lot. Dodgson attacked him and stabbed him nine times.
Herblin staggered to a nearby gas station for help and died shortly after police officers came to his aid.
Ross said Holloway had no knowledge of what was going to happen and immediately ran off after smashing out the car's windows.
"Mr. Holloway at that point did not know what had happened. He did not know that Mr. Herblin was in the state that he was in and that he had gone to the Shell looking for help," Ross said.
"He was leaving the scene of a possible break and enter. Certainly at the time of his leaving he did not know."
Dodgson receives an automatic life sentence for the murder conviction. When the sentencing hearing began for both men in December, the Crown argued that Dodgson should not be eligible for parole for 15 to18 years. His lawyer asked for a range of 10 to 12 years.
The judge is scheduled to deliver his sentence for Holloway and Dodgson on Feb. 24.
This report by The Canadian Press was first published Feb. 6, 2023.
This is a corrected story. A previous version said lawyers were recommending the time Holloway should serve before he is eligible for parole.
Boy who shot teacher allegedly tried to choke another
By Denise Lavoie And Ben Finley in Richmond
RICHMOND, Va. (AP) — A 6-year-old Virginia boy who shot and wounded his first-grade teacher constantly cursed at staff and teachers, chased students around and tried to whip them with his belt and once choked another teacher "until she couldn't breathe," according to a legal notice filed by an attorney for the wounded teacher.
The incidents were described in a notice sent to the Newport News school district by Diane Toscano, an attorney for teacher Abby Zwerner, informing the district that Zwerner intends to sue. The notice of claim, which was obtained by The Associated Press through a public records request, outlines prior behavioral issues the boy had at Richneck Elementary School and troubling interactions he had with teachers and students.
Two days before the shooting, the boy allegedly "slammed" Zwerner's cellphone and broke it, according to the claim notice. He was given a one-day suspension, but when he returned to Zwerner's class the following day, he pulled a 9mm handgun out of his pocket and shot her while she sat at a reading table, the notice says.
The notice elaborates on allegations Toscano outlined last month during a news conference.
The document says that several hours before the shooting, at least three teachers and staff members warned school administrators that they believed the boy had brought a gun to school. The boy's backpack was searched, but no gun was found, and administrators did not remove the boy from class, lock down the school or call police.
The claim notice says that Zwerner went to former Assistant Principal Ebony Parker's office at about 11:15 a.m. that day "to advise her that the shooter seemed more 'off' than usual and was in a violent mood." It also says the boy had threatened to beat up a kindergarten student and "angrily stared down" the school security officer in the lunch room.
The document describes several more warnings that Parker was allegedly given by staff about the boy having a gun. "Assistant Principal Parker should have called police, instead she did not follow proper protocol and chose to do absolutely nothing," the claim notice states.
Parker, who resigned from her position last month, could not immediately be reached for comment. A spokeswoman for the school district said she did not know if Parker has retained an attorney.
Len Wallin, director of legal services for the school system, said in an email that it's standard practice for the school division to forward notices of intent to sue to its insurer, which handles such litigation.
Wallin said the district's insurer will handle decisions regarding whether it will represent Parker or not "after consultation with the school board, if that is necessary."