Are You Attracting Thieves To Your Valuables? Tips To Protect Yourself
By Sheldon Spackman
(originally published August 9, 2017)
Here are some interesting… well maybe some disturbing facts RCMP and Citizens On Patrol discovered in Red Deer this summer.
During Westerner Days last month, over the period of two days, Mounties and volunteers with Citizens on Patrol checked vehicles in the Westerner Park parking lot to see which vehicle owners were leaving themselves vulnerable to smash and grab crimes.
Although members and volunteers did not try to open any doors or touch the vehicles other than leaving a flyer under the wiper blade, a significant portion were found to be attractive targets for criminals.
Two hundred vehicles were checked on July 22nd and 81 more on July 23rd.
More thank half passed!  56 percent were found to be free of any visible temptations for criminals such as cash, electronics or other valuables in plain site.
But that means nearly half did not pass!  44 percent were found to be vulnerable to a smash and grab crime.
36 vehicles had possessions or cash in plain view
19 had visible electronics
55 had garage door openers in plain site
9 had the keys left inside!
Constable Sean Morris with the Red Deer RCMP says "Citizens continue to express their concern about property crimes, but many also continue to make choices that create attractive targets for smash and grab thefts. Criminals prowl parking lots looking for easy targets – why would you tempt them to smash your windows or steal your vehicle?"
We found some tips to consider every time you leave your vehicle.  Here are the top ten tips to protect your vehicle and its contents while unattended from the Insurance Bureau of Canada…
Ensure your doors are always locked and the key is in your pocket
Always park in well-lit areas
Always roll up your car windows
Never leave money in plain sight
Put shopping bags and other parcels in the trunk
Ensure your GPS and other electronic devices are out of sight
Keep your vehicle registration certificate and proof of insurance on you
Take your cellphone with you
Never leave your vehicle running when unattended
If you frequently park in the same parking lot, park in a different spot each day.
For more info, tips and to rate your vehicle, go to the Insurance Bureau of Canada web site.
And here's some explanation from the Calgary Police Service.
Lock it up. Close the windows, lock the doors and the trunk, and take your keys with you – never leave your vehicle unlocked, even for the few minutes it takes to duck into a store or run back into the house. And don't hide a key on the vehicle – criminals know ALL the hiding spots.
Turn it off. Never leave your vehicle idling alone, even if you lock the doors. It costs the environment in emissions, and it could cost you when a criminal bypasses the door lock in seconds.
Hide your valuables. Wherever and whenever you park, remove your valuables – including any removable stereos. If that's not practical (you're in the middle of a shopping day, for example), hide the valuables in the trunk, out of sight, and then move the vehicle to a different place in the parking lot. Thieves watch parking lots to see who's stashing shopping bags and then heading back into the mall.
Stow it right. If you have a garage, use it and lock it. If you don't, choose a parking spot that's as well lit and well travelled as possible, within sight of your windows.
Think security. If your vehicle has an alarm, use it. If it doesn't, consider installing one, or at least using an anti-theft device such as a steering-wheel locking bar. These items can deter some criminals, and can delay others. If your vehicle is especially attractive to criminals, consider installing a security system such as an electronic vehicle disabling device, a hood-locking device or a location tracking system.
Protect yourself. Never leave any identifying information, such as your name, address, phone number or vehicle registration/insurance in the vehicle. Carry it in your wallet or purse instead, and never leave these items in the vehicle. You'll also need the registration and insurance details in case the vehicle is stolen, so it's a great idea to make an extra copy of these documents, to keep at home.
Report it! If you see suspicious people in or around vehicles, call the Police Service at 403-343-5575.  And if your vehicle is broken into or stolen, report it to police right away, regardless of loss or insurance coverage.  Break-ins are rarely isolated – reporting them immediately with as much detail as possible can help police in their investigation.
Canada agrees to take part in WTO talks to waive patent protections on vaccines
WASHINGTON — Canada's international trade minister says the federal government will take part in talks to waive the global rules that protect vaccine trade secrets.
Mary Ng made the announcement today in the House of Commons. 
The move puts Canada squarely onside with the United States, which surprised and delighted progressive anti-poverty groups Wednesday when it agreed to the negotiations. 
In theory, a waiver would make it easier for developing countries to import the expertise, equipment and ingredients necessary to make their own vaccines. 
The pharmaceutical industry says a waiver won't have the desired effect and would undermine the development of innovative drugs. 
Other medical experts say a waiver would take too long, and the developed world should focus instead on ramping up existing production. 
This report by The Canadian Press was first published May 6, 2021. 
The Canadian Press
Canada may find it challenging to reach herd immunity from COVID-19, experts say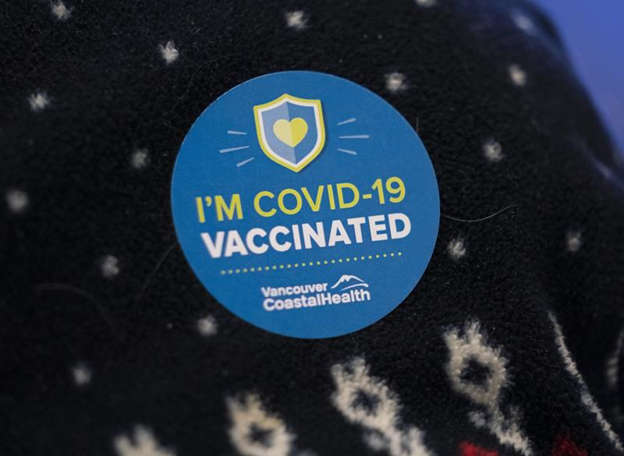 Herd immunity may not be reached in Canada but a return to life similar to that before COVID-19 is possible through immunization, experts say.
Such immunity is achieved when enough people are immune to a virus, either through vaccinations or natural infections or a combination of both.
Prof. Paul Tupper of Simon Fraser University's mathematics department said herd immunity is unlikely to happen with COVID-19 for a few reasons.
The virus is being transmitted worldwide, which means it is reintroduced in different places across borders and immunity through vaccination and infection doesn't last permanently. The vaccines don't seem to be completely effective against some of the new variants, he said.
"So, I think what is more likely to happen is that we end up in a situation like we have with seasonal flu," Tupper said.
"We have to live with the flu, and I think something similar is going to happen with COVID."
The level of immunity among the population also changes with the variants, especially the more transmissible strains, he said.
Sarah Otto, a University of British Columbia professor, said the disease's reproductive rate is hard to pinpoint, which makes it difficult to establish a herd immunity target. Otto is an expert on the mathematical models of pandemic growth and control in the university's zoology department.
The reproductive rate is the number of additional people infected by a single person with COVID-19, which has also changed because of the variants, she said.
Canada might also fall short of herd immunity because people can still get infected after vaccination, even if they are less likely to develop symptoms, she said.
"We don't yet know how effective vaccines are at reducing transmission from person to person and that matters a lot," Otto said.
Vaccinated people are getting fewer infections but those who do can still suffer severe symptoms, she said
"Before the pandemic, we didn't have working vaccines for coronaviruses, so we don't know exactly what the outcomes are going to be. It's very unusual to have a disease with such wildly differing outcomes, with asymptomatic individuals and severely affected long haulers. How are vaccines going to change that mix? We don't really know why the severe cases are so severe."
Tupper said public health guidelines will change as more people get vaccinated.
"But the goal of eradicating COVID just does not appear to be realistic."
Dr. Isaac Bogoch, an infectious disease specialist at the University of Toronto, said vaccines can significantly reduce transmission rates, regardless of whether Canada reaches herd immunity.
"Some communities might have no transmission while other communities, even within the same province, might have some low levels of transmission and it's all based on vaccine status," he said.
"But regardless, we will achieve very, very low rates of transmission in our communities because of vaccination."
Community level immunity is when a virus is not completely eliminated, he said.
"There may be some transmission of COVID-19 but sporadically with small outbreaks or with low levels of transmission, while most people are largely unaffected due to widespread vaccination."
It had been suggested that herd immunity could be reached when about 70 per cent of the population is vaccinated, but now researchers don't know what level of protection is required because of the variants.
Otto said there are more questions than answers at this point.
"With every partial answer we get two or three more questions. These are hard and tricky issues and I wish we were less uncertain, but that is the truth of the matter."
This report by The Canadian Press was first published May 6, 2021.
Hina Alam, The Canadian Press