RCMP Blackfalds make multiple arrests in separate investigations
On January 11, 2018 at around 4:00 am, during routine patrols of the Gasoline Alley hotel district, keen eyed Blackfalds RCMP members located a vehicle that had fled from RCMP earlier. Investigations led to the arrest of the suspects involved. One of the suspects involved was wanted on a Canada wide warrant and arrested at the scene.
Suspects are currently in custody awaiting a bail hearing and have been charged with multiple charges, ranging from, possession of break in tools, weapons and trafficking in controlled substances. Names are not released at this time, as charges are not sworn.
Later in the morning, as a result of the vigilant public contacting police about a suspicious vehicle, the Blackfalds RCMP were able to locate the occupied stolen vehicle. The occupants were arrested without incident and are currently in custody, waiting for a bail hearing. The suspects were charged with possession of the stolen vehicle, as well as weapons and possession of controlled substance charges. As the charges have yet to be sworn, the suspect names will not be released at this time.
Blackfalds would like to take the time to thank the public for the tip that led to the vehicle and arrests. It was because of the calls from the public, the vehicle was located and suspects arrested.
Blackfalds RCMP continues the investigation. If you have any information that could assist the police, please contact the Blackfalds RCMP at 403-885-3300.
If you wish to remain anonymous, call Crime Stoppers at 1.800.222.8477 or report it online at www.tipsubmit.com. If the information leads to an arrest, tipsters are eligible for a cash reward of up to $2,000.00.
Operation ICE Tundra addresses child exploitation offences in Grande Prairie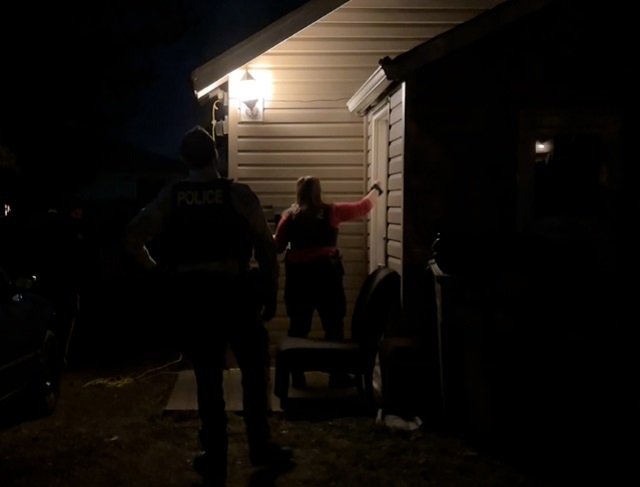 News release from the Alberta Law Enforcement Response Team
Five child sexual exploitation suspects are facing charges as part of Operation ICE Tundra. ALERT Internet Child Exploitation (ICE) unit made the arrests in response to an increase in child sexual exploitation offences in Grande Prairie.
ICE executed a total of seven search warrants on seven homes with assistance from Grande Prairie RCMP between November 27-30, 2023. While the investigations were independent of one another, they shared the common thread of individuals uploading and accessing child sexual abuse material over the internet.
Operation ICE Tundra was initiated in October after investigators noticed an increase in case referrals originating from Grande Prairie. ICE receives case referrals from the RCMP's National Child Exploitation Crime Center.
"An operation of this scale isn't possible every day, but it's important our unit creates a presence in smaller communities, showing that we will not tolerate this abuse against children. When these types of files are shared online, it's the children who are the victims and are revictimized each time that file is shared," said Sgt. Kerry Shima, ALERT ICE.
During the investigation, ICE relied on its Mobile Evidence Recovery Technology Lab (MERTL) to allow forensic technicians to rapidly conduct a preliminary analysis of electronic devices and computers seized from the homes.
"Our intention is always to support and protect the community and we recognize that throughout Alberta our job is to protect not only the community, but the children and vulnerable youth in the community. Grande Prairie should be assured that we're up there working with them," Shima added.
Full forensic analysis is ongoing, which may lead to additional arrests, charges, or the identification of potential victims.
To date, the following individuals have been charged with access, possession and transmitting child pornography in Operation ICE Tundra:
Christopher Nanemahoo, 34-years old;
Patrick L'Hirondelle, 29-years old;
Stuart Kuechle, 36-years old;
Naitram Ramnarane, 56-years old; and
Dwayne Dyer, 46-years old.
Dyer is also being charged with firearms-related offences as three firearms inside his home were being unsafely stored.
ICE does not believe the suspects are known to one another, and the investigations do not appear to be connected.
ALERT was established and is funded by the Alberta Government and is a compilation of the province's most sophisticated law enforcement resources committed to tackling serious and organized crime.
Ireland vows to crack down on 'hate speech' after knife attack by Algerian immigrant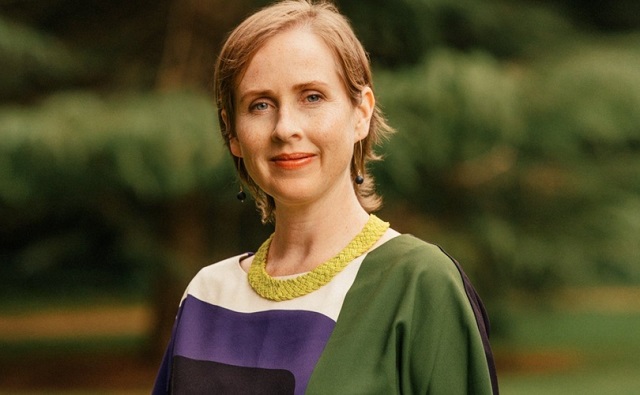 Senator Pauline O'Reilly
By Paul Bennett
'We are restricting freedom for the common good,' Ireland's Green Party Senator Pauline O'Reilly told the Irish Senate
The Irish government have blamed recent unrest on the "far-right" and vowed to fast track freedom-curbing "hate speech" legislation before Christmas.
The November 23 riots were in response to a barbaric knife attack on innocent children and a daycare employee in central Dublin by a 50-year-old Algerian immigrant earlier that day. Leanne Flynn and three children were wounded.
Addressing the nation at Dublin Castle after the stabbings, Irish Taoiseach Leo Varadkar crudely prioritized legislating hate speech laws to tackle the growing public unrest in Ireland over key issues such as mass immigration.
"It's now obvious to anyone who might have doubted it that our incitement to hatred legislation is just not up to date for the social media age and we need that legislation through," Varadkar said.
"And we need it through in a matter of weeks because it's not just the platforms that have responsibility here, and they do, it's also the individuals who past messages and images online that stir hatred and violence. We need to be able to use laws to go after them individually."
As a result of a coordinated government response to tackle 'hate speech', the Republic of Ireland's new Online Safety Media Commission have urged the Irish public to report any "hate speech" to the Gardai (Irish police) in the aftermath of last week's unforeseen stabbings and riot in Dublin.
The newly established Irish online media regulator approved by the European Commission, Coimisiún na Meán, is currently overseeing what is being billed as online safety in Europe in a move to tackle hate speech and disinformation.
Immediately after the November 23 riot, the online regulators made Ireland the first EU member state to activate an alert under new Digital Services Act (DSA) rules. The activation alerted the European Commission to contact large social media companies within hours of the riot in Dublin, to remind them of their legal obligations regarding dissemination of illegal online content, threats, hate speech, and "disinformation."
On November 28, Minister for Tourism, Culture, Arts, Gaeltacht, Sport and Media Catherine Martin told the Irish parliament that online regulators are "calling for those who see hate speech or other illegal content online to report it to platforms or to the Gardai."
Following last week's Dublin riots, which started after multiple young children were stabbed at school, Ireland's new Media Commission is calling on the public to report any "hate speech" they see online to the police.

Comments by Irish Media Minister Catherine Martin. pic.twitter.com/TeF4wDjqCH

— gript (@griptmedia) November 29, 2023
In the midst of growing tension and concern about mass immigration, housing, and crime in communities across the country, the Irish government are instead planning to pass legislation to curb freedom of speech. The new Hate Speech Bill is considered one of the strictest draconian hate speech legislations in the world.
The Criminal Justice (Incitement to Violence or Hatred and Hate Offences) Bill 2022 (the Hate Speech Bill) will criminalize any speech that is "likely to incite hatred, or violence" against so-called "protected groups."
The legislation vaguely defines "hatred" as "hatred against a person or a group of persons in the [Irish] State or elsewhere on account of their protected characteristics." The protected characteristics includes race, nationality, gender, sexual orientation, and religion.
The radical bill outlines how merely possessing "hateful" content on your devices or having signs, posters and banners that could incite "hatred" could lead to criminal charges and upwards to five years of imprisonment.
Authorities will be allowed to seize all electronic devices, including phones, laptops, and tablets, and force individuals to hand over passwords, even if no crime has been committed.
Independent Irish Senator Sharon Keogan believes the main objective of the hate speech bill is "partly designed to keep political dissenters quiet."
In a viral video that got international attention, a Green Party Senator called Pauline O'Reilly revealed the true nature of the radical hate speech laws during a discussion about the proposed legislation in the Irish Senate.
"We are restricting freedom for the common good": Irish Green Party Senator Pauline O'Reilly says that her government's hate speech bill is about "restricting freedom," and censoring views on gender identity if those views create "discomfort."#gript pic.twitter.com/H7QIT0QHmf

— gript (@griptmedia) June 15, 2023
"When you think about it, all law, all legislation is about the restriction of freedom. That's exactly what we are doing here," she said. "We are restricting freedom, but we are doing it for the common good."
On social media platform, X, Ohio Senator James David Vance reacted to the viral video of the Irish Senator by saying if this was in "Russia, or China or many other nations we would call it totalitarian and threaten economic sanctions."
Elon Musk, owner of X has called the planned legislation a "massive attack against freedom of speech."
The Hate Speech Bill was passed in the Irish Parliament in April 2023 and is currently now at a committee stage in the Senate.