Queens basketball squad rolling into ACAC gold medal game on 14 game win streak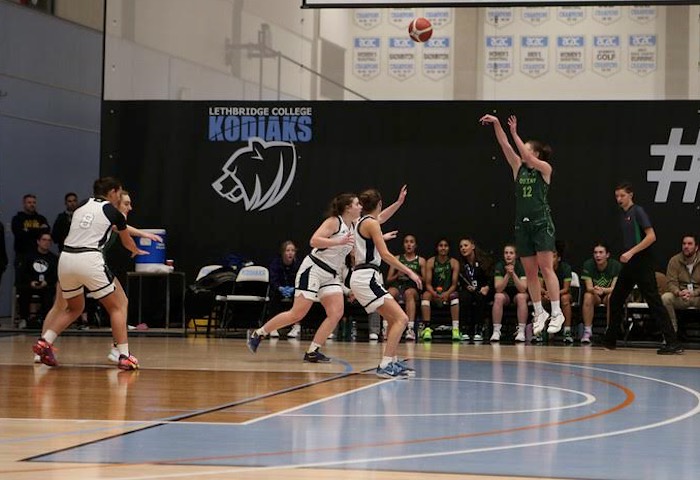 The Queens punch their ticket to nationals with a gutsy semi-final win
The Red Deer Polytechnic Queens survived another late comeback with the Briercrest College Clippers putting up quite the fight in the final few minutes of the fourth quarter. The Queens now have won 14 in a row and are guaranteed a spot in nationals hosted by Mohawk College in Hamilton, ON.
The Briercrest College Clippers upset the Concordia University Thunder who were the number one team in the Alberta Colleges Athletic Conference (ACAC) which set up this South Division matchup with the Queens.
The last time these two teams faced off was back in January when the Queens won back-to-back at the Gary W. Harris Canada Games Centre with the scores being 78-65 and 83-71.
If the Queens wanted a chance at securing a ticket to nationals and a gold medal, they would need to show up in all four quarters which is something that did not happen last night in their 73-63 win against the Keyano
College Huskies where they were outscored 38-26 in the second half.
Lacombe native Peighton Melton (General Studies) would pick up her first two points of the game after picking up an offensive rebound. Both fanbases were loud right from the start with friends and families making it out to support Briercrest and Red Deer.
It was quite the first five minutes of the semi-final with just eight points being scored between the two as they were deadlocked at four. But with two minutes left to go, the Queens managed to find the holes in the Clippers tough defense and start capitalizing on their chances. The Polytechnic would take a 13-8 lead into the second quarter.
Guard Heena Sidhu (Bachelor of Arts in Political Sciences) hit the first three-pointer of the game seconds into the quarter after a combined 14 attempts from both teams. She would hit her second in a row moments later. The defensive game continued with the Clippers and Queens struggling to score points but putting up their best efforts on defense. The offense later picked up for both teams, but it was the Queens who would take a 29-21 lead into the dressing room at the half. RDP was led by Sidhu with 13 points after the first 20 minutes.
The Queens had their work cut out for them to begin the second half with the Clippers putting up a fight as they did in yesterday's win against the Thunder. They were hitting multiple threes on the Queens but the Polytechnic would answer back with a couple of long-range shots of their own. The three kept coming for Briercrest as they continued to fight back against the Polytechnic but still found themselves down by six with under two minutes to go in the third. After a buzzer-beating bucket by centre Jaiden Hubert (Bachelor of Kinesiology), the Queens found themselves up 54-42 as they entered the final quarter.
But the Clippers started the quarter hot as they went on a 5-0 run to come within seven of the Queens. But Hubert ended the scoreless drought for her team with a layup. RDP would take a 63-52 lead into a Clippers
timeout with four minutes left in the game. But Briercrest College crawled back into it with nine straight points which led to a timeout called by the Polytechnic. Melton would hit a layup off an inbound play to put her team
back up by four. The Queens held on for the 66-63 victory and punched their ticket to nationals. They will now have a chance at their first gold medal since the 1991/1992 Queens team.
The player of the game went to centre Janai Hubert who had an unbelievable game down low, picking up 16 points and 10 rebounds. She tied for the team lead in points with teammate Heena Sidhu.
They will play the winner of the second semi-final which featured the St. Mary's University Lightning and the University of Alberta-Augustana Vikings. The final will start at 5:30 Saturday evening. Catch the game live
on ACACTV.
Tour the 2023 Red Deer Hospital Home Lottery grand prize dream home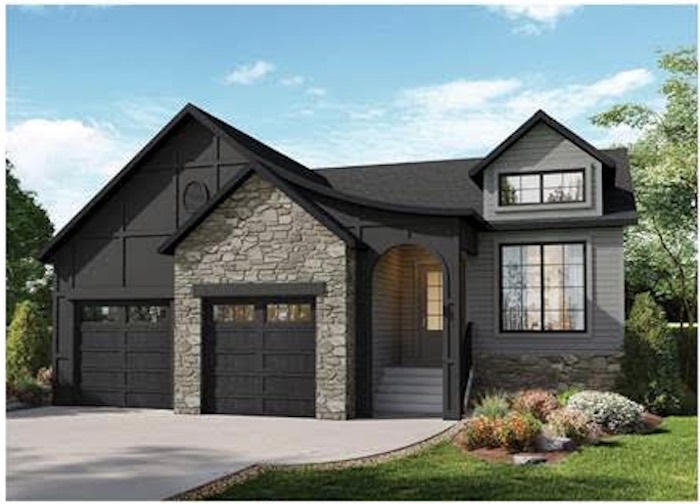 Later this month, someone is going to win this 3,049 sq ft beauty, built by Sorento Custom Homes.
The 4 bedroom, 3.5 bath bungalow is located in the new Evergreen neighbourhood, backing on to protected green space which a lucky family will be enjoying through a large wall of windows, and a cozy screened patio.
Don't wait any longer to buy tickets for a chance at 124 prizes valued at over 1.2 million dollars. And.. Don't forget the Mega Bucks 50 Raffle which is over a half million dollars – winner takes half!
Major prizes also include a 2022 Extreme Outdoors Mini MAX trailer, LG 55″ TV, Patio furniture set, Daymak Electric Bike, Camping set, Dyson Cordless Vacuums, Hisense portable air conditioner, Gyroor Scooter, PADERNO cookware set, and a Cuisinart small appliance package. But let's take another look at this dream home.
Tickets start at only $25 each!
CHECK OUT OUR GREAT TICKET PACKAGES
1 for $25 • 5 for $75 • 10 for $125 • 25 for $250
Over $1.2 Million in prizing to be won!
Win half of an increasing jackpot of up to $1,000,000
$10 EACH | 10 FOR $25
25 FOR $50 | 50 FOR $75
Win half of the current jackpot of:
Celebrate Canadian Environment Week by Volunteering at the Green Deer River Valley Cleanup, June 10!

From the Waskasoo Environmental Education Society
Formerly called the Red Deer River Cleanup, the Green Deer River Valley Cleanup will take place at the Kerry Wood Nature Centre from 12:00–3:30 p.m. on Saturday, June 10, 2023.
This annual spring initiative draws volunteers from across the city to join forces to keep our waterways clean and safe by spending the afternoon picking up litter near the Red Deer River and in the surrounding river valley.
Refreshments and prize raffle to follow litter cleanup! There will be over $1500 in prizes for volunteers; including two grand prizes donated by NOVA Chemicals. Each grand prize includes one full-size patio heater.
How it works:
1. Meet at the Kerry Wood Nature Centre field any time between 12:00 p.m. (noon) and 1:00 p.m. to receive your supplies and begin cleaning litter along your assigned route. Children 12 & under must attend with an adult.
2. Return to the Kerry Wood Nature Centre between 2:00 p.m. and 3:00 p.m. to hand in your unused supplies and enjoy some light refreshments.
3. Prize raffle will begin shortly after 3:00 p.m.
Suggested to please wear/bring:
• Visible, weather-appropriate clothing
• Closed-toe walking shoes
• Hat
• Water bottle
• Sunscreen
• Bug spray
• Gloves
For more information:
• Visit https://www.waskasoopark.ca/kerry-wood-nature-centre/green-deer#riverCleanups
• Email [email protected]
• Phone 403-346-2010
Creating a population of citizens interested in, aware of, concerned about and involved in their natural and cultural history.
The Green Deer River Valley Cleanup is made possible thanks to the generosity and support of NOVA Chemicals, INEOS Canada Partnership, Friends of the Kerry Wood Nature Centre, and The City of Red Deer.