Public School Trustees decide to follow provincial guidelines ending student masking and teacher mandates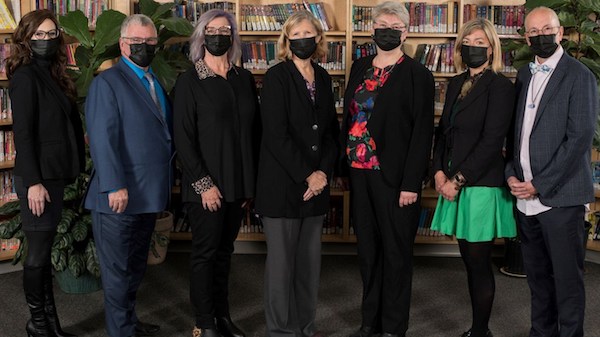 Red Deer Public responds to government announcement on health restrictions
Since the beginning of the COVID-19 pandemic, Red Deer Public Schools has followed all health restrictions set out by the provincial government. With the new government announcement, we will continue that practice.
As announced by the province, starting Monday, February 14, masking requirements for all students in Pre-Kindergarten to Grade 12 will be removed. Masking will still be required for adults including teachers, administrators, other school staff, volunteers and bus drivers at this time.
Regardless of individual and family decisions around masking and vaccinations, it is essential that we maintain respectful school environments for all students, staff and families. Red Deer Public will support students, staff and families regardless of the choice they make.
Throughout the pandemic up to now, local school boards have been given the authority to practice enhanced health measures. However, following Tuesday's announcement, under the direction of the provincial government, school divisions do not have the authority to impose guidelines above and beyond provincial health mandates.
These decisions have been made by the provincial government, and local school divisions were not involved in consultation surrounding these new health guidelines, nor have school divisions been consulted with previous health guideline decisions as those are made under the direction of the Chief Medical Officer of Health.
Red Deer Public will continue to implement other prevention measures including cohorting, as well as enhanced cleaning and sanitization, in all school environments until we are guided otherwise by the province.
In addition, following the provincial government's announcement to begin to ease health restrictions related to COVID-19, at their regularly scheduled meeting on February 9, the Board of Trustees rescinded Policy 20, a temporary policy regarding COVID-19 vaccinations and testing for staff, practicum students, trustees, visitors and volunteers.
Freedom Convoy leaders' lawyers argue defendants encouraged peaceful protesting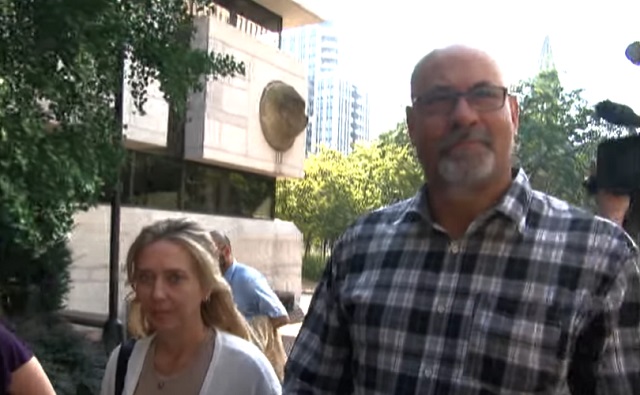 Freedom Convoy leader Chris Barber's legal counsel argued that text messages he sent to both police and fellow protesters during the convoy prove he was not encouraging people to commit crimes
On day 30 of the trial against Freedom Convoy leaders Tamara Lich and Chris Barber, the defense detailed to the court how text message exchanges from one of the leaders showed he was trying to ensure protestors were as respectful as possible and wanted to work with police.
According to a day 30 update from the Democracy Fund (TDF), which is crowdfunding Lich's legal costs, defense counsel for Barber, Diane Magas, said that a text conversation between Barber and an "individual known as 'Big Baller,'" show that "Barber expressed his efforts to cease honking and persuade other truck drivers to follow suit," in attempt to abide by law enforcement's request.
Magas also highlighted how a text message exchange between Barber and an Ottawa Police Services (OPS) officer, asking for a "slow roll" on Parliament Hill, "received police support."
"These instances, according to Magas, illustrated Barber's intent for a lawful protest," noted TDF.
Magas questioned the Crown's allegation that the leaders had planned a conspiracy, noting a February 12, 2022, agreement letter between the convoy protesters and the mayor's office.
"She questioned whether the Crown implied the mayor's office was part of the alleged conspiracy," noted TDF.
"Magas highlighted a TikTok video on February 16, 2022, with Barber and Canadian lawyer Keith Wilson, where Wilson emphasized that the declaration of the Emergencies Act still permitted peaceful protests. Magas concluded her submissions by asserting that, considering the totality of evidence, the court couldn't find an agreement for the alleged conspiracies without speculation."
In response, the Crown's counsel said that a "directed verdict would be appropriate if there were no evidence of criminality," but again argued for their Carter application to proceed.
On Monday, which was Day 28 of the trial, the defense argued that a Crown request to make it so that criminal charges against one leader should apply to the other leader as well, and vice versa, should not be allowed to take place, as there is no evidence the pair worked in a conspiratorial manner.
The defense teams for Lich and Barber told the court they intended to bring forth two applications, the first being a call to dismiss the Crown's "Carter application."  
The Crown's so-called "Carter Application" asks that the judge consider "Barber's statements and actions to establish the guilt of Lich, and vice versa," TDF stated.  
TDF noted that this type of application is very "complicated" and requires that the Crown prove "beyond a reasonable doubt" that there was a "conspiracy or plan in place and that Lich was a party to it based on direct evidence."  
On Wednesday in court, the Crown claimed that they did not think of the protests as violent, but "disputed the defense's characterization of the protests as peaceful."
The Crown claimed that non-violent protests could still be "disruptive and result in criminal charges," as noted by TDF, adding that the court should consider limitations to Charter rights when looking at charges made against the leaders.
In court, Judge Heather Perkins-McVey reminded the Crown that not everyone involved in the Freedom Convoy was working together. The Crown agreed this was the case.
On Day 29, Lich's legal counsel argued that her use of the rallying cry "hold the line" during the 2022 protests did not imply she was calling for people to engage in illegal activity.
Lich and Barber are facing multiple charges from the 2022 protests, including mischief, counseling mischief, counseling intimidation and obstructing police for taking part in and organizing the anti-mandate Freedom Convoy. As reported by LifeSiteNews at the time, despite the non-violent nature of the protest and the charges, Lich was jailed for weeks before she was granted bail.   
The defense's application came after the Crown abruptly decided to end its case last Monday, telling the court it would not call forth any new witnesses.   
In early 2022, the Freedom Convoy saw thousands of Canadians from coast to coast come to Ottawa to demand an end to COVID mandates in all forms. Despite the peaceful nature of the protest, Prime Minister Justin Trudeau's government enacted the Emergencies Act on February 14. 
During the clear-out of protesters after the EA was put in place, one protester, an elderly lady, was trampled by a police horse, and one conservative female reporter was beaten by police and shot with a tear gas canister.  
Lich and Barber's trial has thus far taken more time than originally planned. LifeSiteNews has been covering the trial extensively.  
Redman got it right on COVID response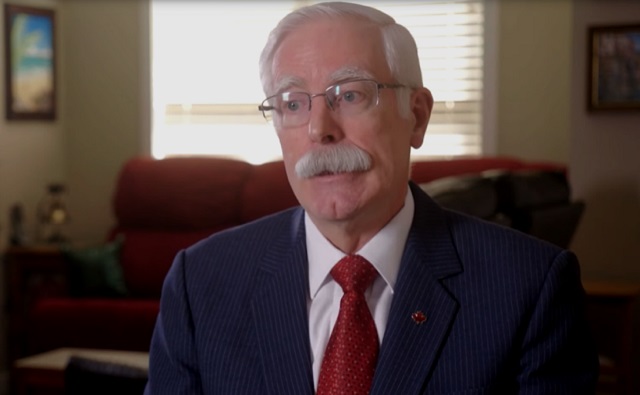 By Linda Slobodian
"The fear is still, I would say, in 65% of our population. They are now self-destroying their Charter of Rights and Freedoms."
Emergency response expert and retired Lt. Col. David Redman tirelessly tried to warn everyone that the "incoherent" chaotic response to COVID-19 was dangerously flawed.
The powers in charge didn't listen to Redman, a globally respected authority who led Alberta's Emergency Management Agency (AEMA) for five years and served 27 years with the Canadian Armed Forces.
But finally, Redman's dire warnings, concerns, and suggested response to dealing with a pandemic were validated by recommendations made by the Public Health Emergencies Governance Review Panel (PHEGRP) in a report submitted to the Alberta government last week.
What the government does with the recommendations remains to be seen.
But steps must be taken to hold decision-makers accountable for "gross negligence" and to help people break out of COVID's needless "cycle of fear" that still cripples too many, Redman told the Western Standard Friday.
"Canada will pay the costs of this deadly response for decades to come," said Redman.
Redman's letters early on to Canada's premiers warning them that discarding emergency management principles and placing health care officials in charge of pandemic response was dangerous, were ignored.
AEMA strategies, prepared in advance and in place to deal with pandemics, collected dust. Redman led the team that wrote the 2005 Pandemic Influenza Response Plan that was updated in 2014.
Emergency management offices — fully equipped and staffed with experts — in every province and territory were shut out.
Under the direction of health officials, the public was under siege. Punished for disobeying mandates. Subjected to unnecessary lockdowns and school closures. And controlled by a fear factor that defied a tenet of emergency management experts.
"They did it on purpose. They used fear as a weapon. In emergency management you never use fear. You use confidence. You show confidence that the emergency can be handled and present a plan to show how this will be achieved," said Redman.
He said it is deeply disturbing that people still believe they must keep vaccines up to date and self-isolate. And that must be rectified if even possible.
"The fear that this government generated — by this government I mean every provincial, territorial government, and in particular the federal government — created for two straight years, only broken by the Freedom Convoy — will last until the children that were just entering school in 2020 die."
Redman said the COVID-19 response was the "exact opposite" of an emergency management response.
"The pandemic response was health only focussed with terrible and deadly costs to individual mental health, societal health, our children, other serious illnesses and diseases, economic viability, and our democratic way of life simply ignored."
"Unless there is an emergency management plan built, these costs will continue to be massive."
Well, there's hope.
The PHEGRP submitted its final report with more than 90 recommendations.
The panel was established by Premier Danielle Smith in January to review the government's legislation and governance practices to manage the COVID-19 pandemic.
"It is my hope that by adopting these recommendations, the Government will be better equipped to cope with future emergencies and that the impacts on Albertans — their personal livelihoods, civil liberties and mental health — can be mitigated to the greatest extent possible," said PHEGRP Chair and former Reform party leader Preston Manning in a press release.
Key recommendations include strengthening the AEMA through legislative amendments and budgetary provisions to make it the lead government agency responding to and coordinating the government's response to future public emergencies.
Redman is "very happy" with Manning's recommendations.
"There's a lot of meat in what he's written."
"The first and foremost recommendation overarching his whole report is that legislation need to be changed to ensure that the emergency management process and emergency managers are in charge of every emergency including the next pandemic."
"And that that the AEMA is appropriately funded and staffed to do their new far extended role."
"He didn't just say the legislation needs to be changed. He said the government needs to build and fund that organization to be responsible for response for every emergency including pandemics."
Redman, who testified at the National Citizens Inquiry in Red Deer last April, was pleased with Manning's wide scope.
"In the first line of each recommendation he's covered all of the areas from fear being number one, to not doing a hazard assessment to realize that Sars-CoV-2 was really only affecting the elderly."
"And the terrible destruction of the children and their education system, but more importantly their socialization, the effects on business, the destruction of our economy, and then summing it up with the complete destruction of rights and freedoms."
"I think they've pretty much covered the areas."
Redman said two steps must be followed immediately.
First, hold a public inquiry to educate the public and "break the cycle of fear."
"The fear is still, I would say, in 65% of our population. They are now self-destroying their Charter of Rights and Freedoms."
"They believe Sars-C0V-2, the sixth version of the common cold, is deadly. And they will keep believing it until we do a full, open, transparent public inquiry to teach people that what we did was absolutely wrong and why it was wrong."
"Step two, there must be a process-driven full-recovery plan … That recovery process has to be complete, covering all the points in the Manning report and any that he might have missed."
"Again, it must be transparent. And that plan has to be fully implemented with the ability to hold accountable everyone responsible for the gross negligence and criminal negligence that was done during COVID."
"That will show to the public that what was done wasn't just wrong, it was criminally wrong, and they can stop the fear."
The inquiry must address what was done, why and "how do we recover from all of the damage we've done."
"Let's use children as an example. How do you overcome the loss of academic training. And how do you overcome two years of lack of socialization?"
If the emergency management recommendation is implemented by Smith's government, citizens can be confident if/when the next pandemic hits.
"Emergency management is made up of professionals who are experts who evaluate daily hazards. They use a disciplined process to mitigate, prepare for, respond to and recovery from all hazards in their jurisdiction," said Redman.
"The process they use ensures that all required experts, across the public and private sector, are involved in making a plan that evaluates the cost versus the benefits of all possible actions, making a coherent plan that is issued to the public for their engagement and feedback."
Alberta's pandemic plan is designed to control the spread of disease, reduce mortality, mitigate societal disruption, minimize adverse economic impact, and support efficient and effective use of recourses during response and recovery.
The Manning report recognized the delicate balance in protecting Albertans during emergencies and honouring rights and freedoms.
It recommended amending the Alberta Bill of Rights, Employment Standards Code, and Health Professions Act to protect the rights and freedoms of all Albertans, including workers and healthcare professionals and freedom of expression during emergencies.
Manning noted that too many Canadians suffered losses — including loved ones, jobs due to "rigorous health protection measures," businesses, and freedoms.
How different would things have been if people like Redman had been listened to at the time…
Linda Slobodian is the Senior Manitoba Columnist for the Western Standard based out of Winnipeg. She has been an investigative columnist for the Calgary Herald, Calgary Sun, Edmonton Sun, and Alberta Report. This originally appeared in the Western Standard here.