Province removes cost for residential addiction treatment
From the Province of Alberta
Removing financial barriers to addiction treatment
Alberta's government has eliminated user fees for all Albertans accessing publicly funded addiction treatment beds.
Historically, Albertans were charged a $40 per day user fee for residential addiction treatment, often paid for privately or covered by Alberta Supports. This change, for example, would save patients participating in 60-day publicly funded residential addiction treatment roughly $2,400 that they would have paid out of pocket.
This cost prohibited many Albertans from accessing residential addiction treatment, including students, senior citizens, and people in the workforce who make too much to qualify for Income Support, but not enough to pay privately.
"For the first time in Alberta's history, publicly funded addiction treatment will be extended to all Albertans. Previously, people struggling with addiction could only access residential addiction treatment if they received Alberta Supports or paid privately. We are giving all Albertans – regardless of their financial situation – the opportunity to recover and build a better life. Recovery is for everyone."
This change drastically expands access to residential addiction treatment for all Albertans, transforming the system to make treatment accessible to everyone.
"It's hard to see people who need treatment have to make difficult decisions about how to pay for it. Improving access so that people can get the help they need, without worrying about the financial cost, will change people's lives, especially during a time of economic uncertainty. This will help Albertans get the support they need now and into the future."
"Over the years that PEP has supported family recovery, we have heard numerous stories of life-time savings being depleted and homes being re-mortgaged to provide for a loved one's step into treatment and recovery. The financial strain also impacts the family's health and wellness in too many ways to mention. The magnitude of this shift in access and support to Albertans is huge."
In lieu of requiring user fees from Albertans, the Alberta government has introduced a new standardized funding program for licensed agencies providing publicly funded addiction treatment services. This will result in better outcomes for Albertans as well as more consistent and stable funding for operators.
Albertans struggling with addiction can contact the Addiction Helpline at 1-866-332-2322 for support, information and referral to services. The toll-free, confidential helpline operates 24 hours a day, seven days a week.
Quick facts
The elimination of user fees applies only to Albertans accessing publicly funded addiction treatment beds.
The RATA supports were accessed by clients in the Assured Income for the Severely Handicapped (AISH) and Income Support programs.
The RATA benefit was previously accessed by about 200 AISH and 2,500 Income Support clients each year.
In 2019, Alberta's government licensed all treatment providers under the Mental Health Services Protection Act.
Last year, the provincial government announced $140 million over four years to enhance the mental health and addiction care system and treat 4,000 more individuals.
Alberta's Recovery Plan provides a total of $25 million in capital funding to build five recovery communities across the province. The five recovery communities will add 400 publicly funded treatment beds to the province, which will have the potential to help more than 3,200 Albertans over two years.
Cenovus Energy to buy remaining stake in Toledo refinery from BP for $300 million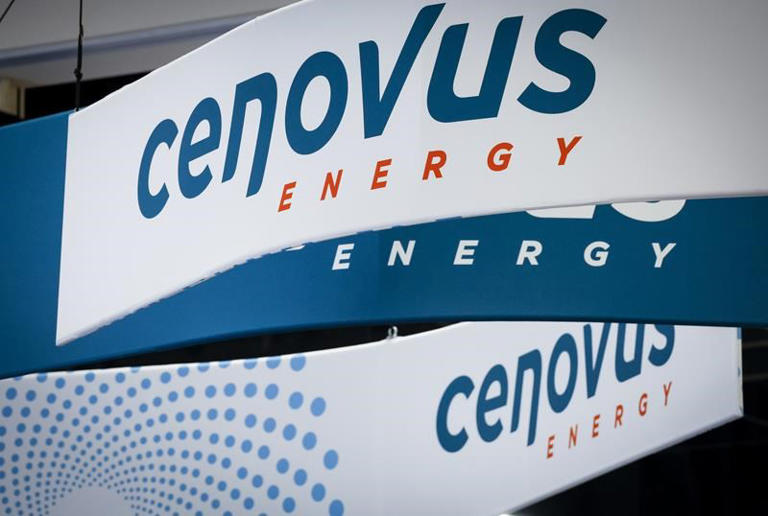 CALGARY — Cenovus Energy Inc. has reached a deal with British energy giant BP to buy the remaining 50 per cent stake in the BP-Husky Toledo Refinery for $300 million.
The Calgary-based oil producer has owned the other 50 per cent of the Ohio-based refinery since its combination with Husky Energy in 2021.
Cenovus says its U.S. operating business will take over operations when the transaction closes, expected before the end of the year.
The company says the Toledo refinery recently completed a major, once in five years turnaround to improve operational reliability.
It says the transaction will give Cenovus an additional 80,000 barrels per day of downstream throughput capacity, including 45,000 barrels per day of heavy oil refining capacity.
The deal brings Cenovus' total refining capacity to 740,000 barrels per day.
Alex Pourbaix, Cenovus president and CEO, says fully owning the Toledo refinery provides an opportunity to further integrate the company's heavy oil production and refining capabilities, including with the nearby Lima Refinery.
"This transaction solidifies our refining footprint in the U.S. Midwest and increases our ability to capture margin throughout the value chain," he said in a statement.
This report by The Canadian Press was first published Aug. 8, 2022.
Companies in this story: (TSX:CVE)
The Canadian Press
Nutrien names Ken Seitz president, CEO amid sweeping changes in agriculture markets
Saskatoon-based fertilizer giant Nutrien Ltd. has named Ken Seitz president and CEO following a months-long global talent search.
The company says Seitz, who has served as interim CEO since January and previously headed up its potash operation, brings 25 years of experience in agriculture and mining to the role.
Nutrien says it has achieved record results under Seitz's leadership amid sweeping changes in agricultural markets and unprecedented global food security challenges.
Russ Girling, chairman of Nutrien's board of directors, says the company's record performance during some of the most turbulent times in the sector underscore the strength of Seitz's leadership.
Seitz, who grew up on a dairy farm in Saskatchewan, says he's "honoured and humbled" to work alongside growers during challenging times.
He says Nutrien is well positioned to help meet the global goals of food security and climate action.
This report by The Canadian Press was first published Aug. 8, 2022.
Companies in this story: (TSX:NTR)
The Canadian Press