Province pumps healthcare system – $100M boost for surgical suites, equipment, rural hospitals
From the Province of Alberta
A $100-million government investment will help hospitals across the province upgrade their operating rooms to provide thousands more surgeries to Albertans.
Large-scale renovations and some new operating rooms in Edmonton, Calgary, Grande Prairie and Lethbridge will allow those hospitals to focus on providing more complex surgeries, leaving rural sites and chartered surgical facilities to provide additional lower risk surgeries.
"Albertans deserve a world-class health system that delivers the right care, in the right setting, at the right time. This funding from Budget 2020 will drive down wait times with necessary and overdue upgrades to hospital operating rooms and equipment across the province. Ultimately, we will make sure our health-care system has the capacity and the staff to deliver the best access to surgery in Canada."
"This is great news for Albertans who need surgeries and want more access to quality health care in their home communities. This $100 million for capital projects will have a cascading effect, improving access to surgeries in big city hospitals, but also in rural communities across the province, so people can get care closer to home. It's just the start of our government's commitment to ensure the success of the Alberta Surgical Initiative. We are working exceptionally hard to ensure we build the best health system possible in this wonderful province."
This capital funding is part of the government's $500-million commitment in Budget 2020 to drive down wait times and provide all medically necessary surgeries within clinically appropriate times. Savings found through the AHS Reviewwill support this initiative.
The $100 million in capital funding will be spent on surgical infrastructure and equipment, including:
Upgrades to 12 operating rooms at Calgary's Foothills Medical Centre. Low-risk surgeries will be moved out of the Foothills hospital and offered in Canmore, High River and independent surgical facilities in Calgary, relieving pressures on city hospitals with long wait lists.
A fit-out of an operating room in Grande Prairie and converting space in the Edson Health Centre into a second operating room.
Renovations at the Rocky Mountain House Health Centre so it can perform more endoscopy procedures and create more space in the Red Deer hospital to focus on more complex surgeries. Low-risk surgeries will also be moved out of the Red Deer Hospital to be offered in Innisfail, Stettler, Ponoka and Olds.
Renovations to operating departments at the Royal Alexandra Hospital and the University of Alberta Hospital, including the addition of one new operating room. Lower risk procedures will be moved to the Fort Saskatchewan Health Centre, the Grey Nuns Community Hospital and the Sturgeon Community Hospital in St. Albert.
Renovations at the Medicine Hat Regional Hospital.
Combining two smaller operating rooms into one larger space for more complex surgeries at Lethbridge's Chinook Regional Hospital.
This capital investment will help AHS add over 17,000 surgeries this fiscal year to meet the four-year target that was set. Once the renovations are complete and less complex surgeries are being performed in chartered surgical facilities, up to 30,000 additional surgeries will be available to Albertans by 2023.
Aurora Cannabis shares fall 40% after share sale amendment
EDMONTON — Aurora Cannabis Inc.'s share price fell by about 40 per cent, after the company announced it sold US$150 million worth of shares.
The Edmonton marijuana company's share price was $3.47 when trading ended Thursday, but by mid-morning Friday, had fallen to $2.07 and closed at $2.14.
The sale of shares was part of an amendment Aurora made to a previously announced bought deal financing.
The amendment made it possible for a syndicate of underwriters led by Canaccord Genuity and BMO Capital Markets to purchase 61.2 million Aurora units for US$2.45 each.
Each unit is comprised of one common share in Aurora and one common share purchase warrant, which can be used to acquire one common share for US$3.20 each in the next 36 months.
Aurora has yet to record a profit and in recent years has been trying to drive revenues by better aligning supply with demand, laying off staff and closing facilities.
This report by The Canadian Press was first published May 27, 2022.
The Canadian Press
Analysts say natural gas could go even higher after breaking 14-year record this week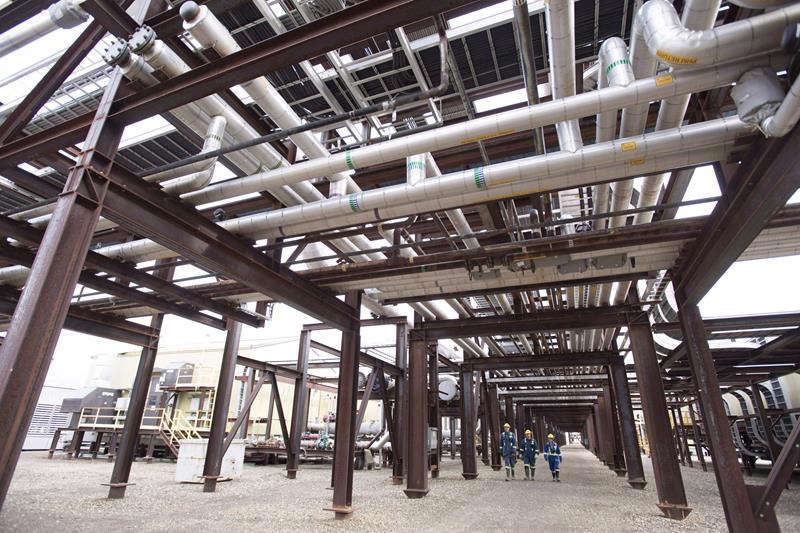 CALGARY — The price of natural gas hit heights not seen since 2008 this week and analysts say it could go even higher this summer.
The U.S. benchmark natural gas price hit is currently trading at around US$8.60 per million British thermal units, or MMBtu. It surged to over $9 earlier in the week.
Analysts say the price could break $10 this summer due to low inventories and global concerns about energy security.
Summer heat waves could also push prices higher by driving up electricity demand.
The surging prices are good news for Western Canada, where the country's natural gas production is concentrated.
But an industry group says labour shortages remain an ongoing challenge for drillers.
This report by The Canadian Press was first published May 27, 2022.
The Canadian Press