Province of Alberta offering third dose of Covid-19 vaccine to seniors living in care facilities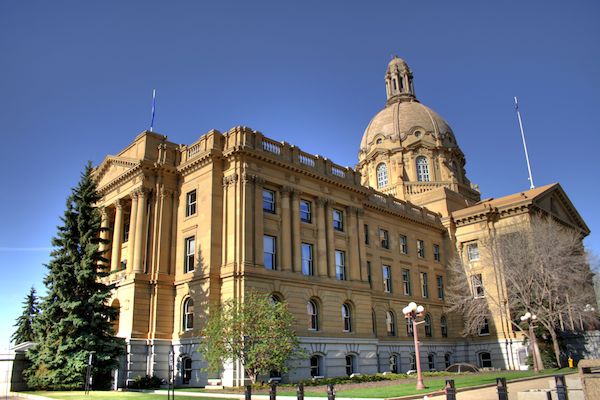 Third vaccine doses available Sept. 1
Starting Sept. 1, third doses of COVID-19 vaccine will be available for all seniors living in congregate care facilities and for immunocompromised Albertans.
Alberta's government has always prioritized the care of our most vulnerable. Alberta was one of the first provinces to offer vaccines to seniors in congregate care facilities and to immunocompromised Albertans.
Receiving a third dose will boost immunity levels and improve protection for all seniors living in congregate care facilities and individuals with compromised immune systems.
In addition, mRNA doses will be made available to Albertans who are travelling to a jurisdiction that does not accept visitors who have been vaccinated with Covishield/AstraZeneca or mixed doses.
"We remain committed to protecting Albertans from COVID-19, and vaccinations are the safest and most effective way to offer this protection. We have always relied on the latest research to guide our decision-making, and now that evidence shows immunocompromised individuals and seniors in congregate care will benefit from getting a third dose, we are pleased to provide them."
"The data shows that additional doses will offer stronger protection for immunocompromised individuals and older Albertans living in supportive living facilities. Just as we offered these individuals earlier access to COVID-19 vaccines and a shorter four-week interval between doses, we will continue to work to protect all Albertans as new data emerges. However, the best way for us to protect each other is still for as many people as possible to be fully immunized."
Seniors living in congregate care
Seniors living in congregate care facilities will be eligible to receive their third dose approximately five months after their second dose. Eligible residents will receive their third doses at their facilities.
Immunocompromising conditions
Immunocompromising conditions that qualify for an additional dose at least eight weeks after their second dose include:
Transplant recipients, including solid organ transplants and hematopoietic stem cell transplants.
Individuals with chronic kidney disease who are receiving regular dialysis.
Individuals in active cancer treatment (chemotherapy, immunotherapy or targeted therapies) excluding those receiving only hormonal therapy, radiation therapy or surgery.
Individuals on certain medications for autoimmune diseases, including rituximab, ocrelizumab and ofatumumab.
Travel vaccinations
Albertans with two valid doses of any vaccine used in Alberta are considered to have received a complete series.
However, some jurisdictions outside of Canada have indicated that they will not accept visitors who have been vaccinated with Covishield/AstraZeneca or mixed doses.
Additional mRNA doses will be made available at least 28 days after a second dose to Albertans who are travelling to a jurisdiction that does not accept visitors who have been vaccinated with Covishield/AstraZeneca or mixed doses.
Quick facts
There are 118,000 individuals who would be eligible for an additional COVID-19 vaccine dose based on being immunocompromised (approximately 60,000 Albertans) and those living in seniors supportive living (approximately 58,000 Albertans).
To date, 77.9 per cent of Albertans aged 12-plus have received at least one dose of COVID-19 vaccine and 69.7 per cent have received two doses.
Immunizations records are available through MyHealth Records. Albertans who are travelling can also use their hard copy record that was provided at the time of vaccination.
From Cafe Owner to Political Activist at the heart of the Alberta Prosperity Project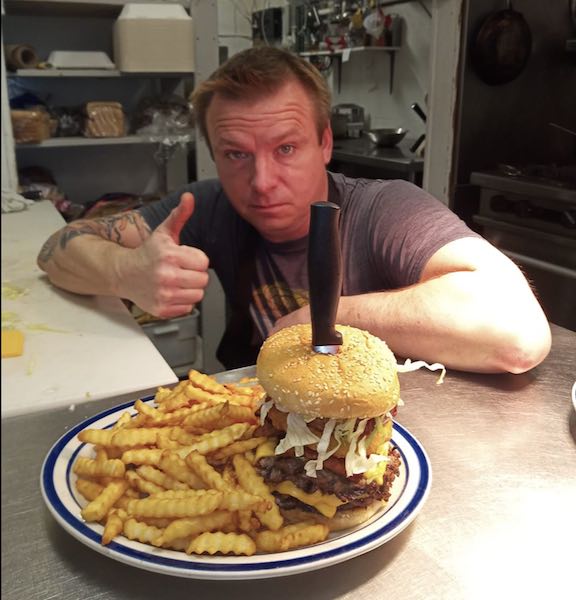 The COVID pandemic has turned Central Alberta Cafe Owner Chris Scott into nothing short of a lightning rod.
Many business owners grumbled and suffered through a couple years of mayhem due to wave after wave of COVID and the various restrictions affecting day to day operations. Where most business owners zigged, Scott, as they say… zagged.
Chances are you know something about his story as he's been in the news and seemingly on a never ending speaking tour ever since this all started.
You likely won't be surprised to know Chis Scott is still operating his cafe, still facing court charges, and heavily involved in trying to influence Alberta politicians.
No matter what side of this discussion you fall on, no matter what you think of the business owners, doctors, and religious leaders who stood in defiance of covid restrictions, this conversation will help you understand where those who have emerged as leaders of those who stood up to the health restrictions are putting their attention in the summer of 2022.
If you're interesting in learning more about the Alberta Prosperity Project.
If you're interested in WS Full Steam Ahead
Voting deadline looms in race to replace Jason Kenney as Alberta UCP leader, premier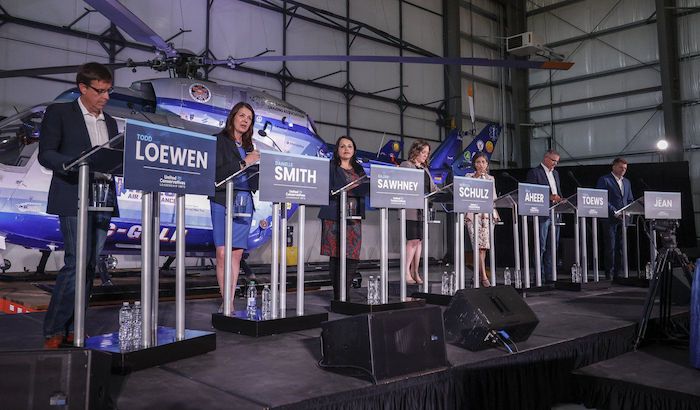 EDMONTON – It's deadline day to buy $10 Alberta United Conservative Party memberships to vote for the next leader and premier.
The party is accepting drop offs by 5 p.m. and online memberships until midnight.
The party will then go through the memberships and confirm information and expects to have the final tally ready in two weeks or so.
Seven candidates are on the ballot seeking to replace Premier Jason Kenney in the party's top job.
Kenney announced in May he was quitting after receiving a lukewarm 51 per cent support in a party leadership review.
The next key date in the race is the second debate, slated for Aug. 30 in Edmonton.
The candidates have been proposing a range of policy ideas from health care to education reform, but the focus of debate has been on how to leverage Alberta's relationship with the federal government to get a better deal in areas such as equalization.
This report by The Canadian Press was first published Aug. 12, 2022.