Province dropping covid mandates. Mandatory masking on public transit ends Wednesday
Alberta to lift remaining health restrictions
Alberta will take the final step in its plan to ease public health measures as the province moves past the Omicron BA.2 wave and COVID-19 hospitalizations continue to decline.
The rate of new hospitalizations has been declining since its peak on April 26, when there were 20.7 new COVID-19 admissions per day per million population. As of June 9, the weekly average of new hospitalizations rate was 6.6 per day per million population.
PCR test positivity and wastewater surveillance also show a continuing trend of declining COVID-19 transmission.
Effective June 14 at 11:59 p.m., Alberta will move to Step 3, which includes lifting mandatory masking on public transit and ending mandatory isolation, in common with British Columbia, Saskatchewan and Manitoba. Isolation will remain recommended for those with symptoms or a positive COVID-19 test.
Work is underway to prepare for the fall and winter respiratory virus season. This includes maintaining surveillance and testing programs and preparing to expand acute care surge capacity.
"We need to live with COVID-19 while accepting that it will continue to be present. We'll continue to work to keep Albertans safe by ensuring access to vaccines, antivirals and rapid tests, through ongoing COVID-19 surveillance, and by enhancing health-care system capacity."
"Learning to live with COVID-19 does not mean forgetting about it. As we bring COVID-19 management in line with other respiratory diseases, it will continue to be vital that we receive our primary vaccine series and any additional booster doses we are eligible for, and continue good habits like washing our hands regularly and avoiding being around others if we feel sick."
Step 3 – measures remain in effect until June 14 at 11:59 p.m. As of 12 a.m. on June 15:
Mandatory isolation becomes a recommendation only.
Mandatory masking on public transit is lifted.
Masking and any other measures to protect patients in Alberta Health Services (AHS) and contracted health facilities will remain in place through AHS policy as required for infection prevention and control.
CMOH orders in continuing care will be rescinded by June 30 but some measures in continuing care settings will remain in place through standards and policy. This includes maintaining practices like isolation of symptomatic residents, outbreak protocols and masking.
COVID-19 vaccines
Vaccines are fundamental to Alberta's ability to live with COVID-19. Albertans are encouraged to receive all doses they are eligible for.
Vaccines are readily available across the province on a walk-in basis. Appointments are also available through the Alberta Vaccine Booking System or by calling 811 or a participating pharmacy.
Rapid tests
Alberta continues to provide rapid tests at no cost. To find a location, visit alberta.ca/CovidRapidTests. An Alberta Health Care card is not required to pick up a rapid test kit.
From Cafe Owner to Political Activist at the heart of the Alberta Prosperity Project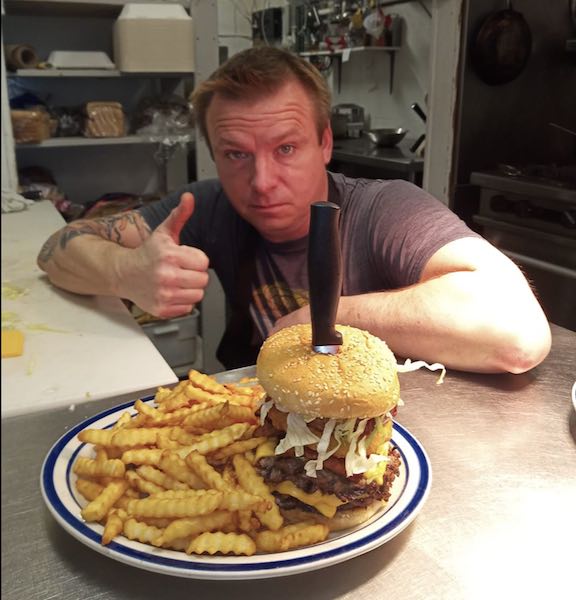 The COVID pandemic has turned Central Alberta Cafe Owner Chris Scott into nothing short of a lightning rod.
Many business owners grumbled and suffered through a couple years of mayhem due to wave after wave of COVID and the various restrictions affecting day to day operations. Where most business owners zigged, Scott, as they say… zagged.
Chances are you know something about his story as he's been in the news and seemingly on a never ending speaking tour ever since this all started.
You likely won't be surprised to know Chis Scott is still operating his cafe, still facing court charges, and heavily involved in trying to influence Alberta politicians.
No matter what side of this discussion you fall on, no matter what you think of the business owners, doctors, and religious leaders who stood in defiance of covid restrictions, this conversation will help you understand where those who have emerged as leaders of those who stood up to the health restrictions are putting their attention in the summer of 2022.
If you're interesting in learning more about the Alberta Prosperity Project.
If you're interested in WS Full Steam Ahead
Voting deadline looms in race to replace Jason Kenney as Alberta UCP leader, premier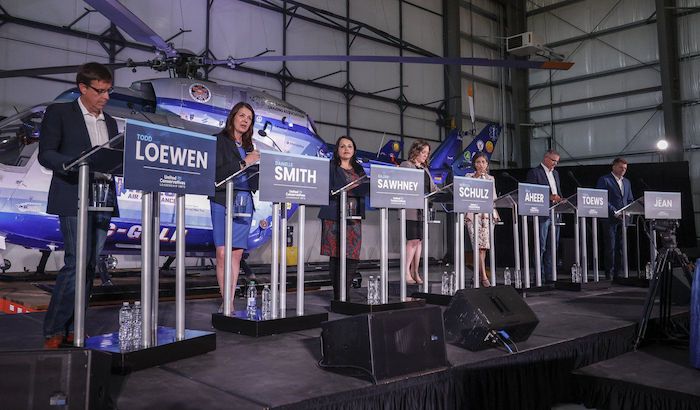 EDMONTON – It's deadline day to buy $10 Alberta United Conservative Party memberships to vote for the next leader and premier.
The party is accepting drop offs by 5 p.m. and online memberships until midnight.
The party will then go through the memberships and confirm information and expects to have the final tally ready in two weeks or so.
Seven candidates are on the ballot seeking to replace Premier Jason Kenney in the party's top job.
Kenney announced in May he was quitting after receiving a lukewarm 51 per cent support in a party leadership review.
The next key date in the race is the second debate, slated for Aug. 30 in Edmonton.
The candidates have been proposing a range of policy ideas from health care to education reform, but the focus of debate has been on how to leverage Alberta's relationship with the federal government to get a better deal in areas such as equalization.
This report by The Canadian Press was first published Aug. 12, 2022.