Province adds $335 million over three years to attract more investment from Hollywood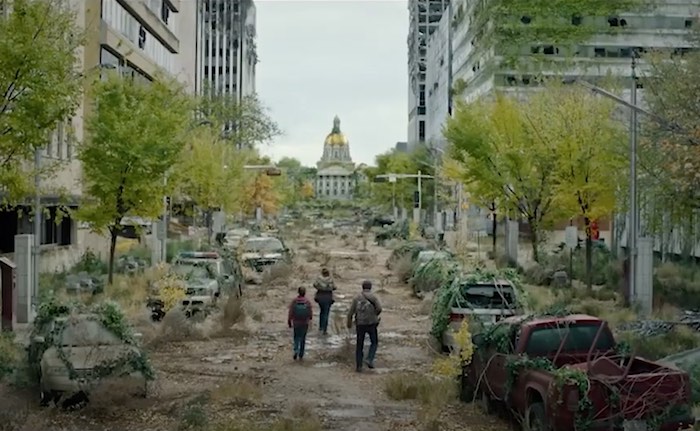 Action! for Alberta's film and television industry
Alberta's screen-based sector has momentum, and Alberta's government is helping to make the province a magnet for the job-creating film and television industry.
In 2020, Alberta's government launched the Film and Television Tax Credit, causing the province's film and television industry to grow in size and reputation. Since then, Alberta has attracted 129 productions with a total production value of $1.7 billion. This growth has resulted in approximately 9,000 direct and indirect jobs for Albertans.
To keep this momentum going, Alberta's government continues to make changes to the program and increase investment in it. One year after the tax credit was launched, the cap was raised, resulting in a doubling of the province's film and television sector. Now, Alberta's government is increasing its investment to a total of $335 million over three years to continue attracting the attention and investment dollars of Hollywood.
"Alberta is experiencing exponential growth in our film and television sector, and we are well on our way to becoming a top Canadian jurisdiction for producers from around the world. Since the introduction of the Film and Television Tax Credit, the film and television sector in Alberta has doubled. Productions reach every part of Alberta – big cities, small towns and rural locations – and use local resources, businesses, accommodations and contractors, supporting thousands of jobs."
As the province's film and television industry grows, so does the quality and number of Alberta-made productions. To help grow and promote local talent and productions, Alberta's government is also doubling the funding to the Alberta Made Screen Industries Program. This funding will support local producers and attract productions from around the world to set up shop in Alberta.
"Alberta-made film and television productions showcase Alberta's unique culture, breathtaking landscapes and stories to audiences across the globe. We are increasing our support to smaller productions because they provide a unique Alberta-made training ground for emerging talent and create local, highly skilled workers in the sector."
The Film and Television Tax Credit and Alberta Made Screen Industries Program work together to showcase the beauty and diversity of Alberta, create jobs, diversify the economy and support hospitality, service and tourism in the province. These targeted incentives to the film and television industries are helping to ensure Alberta remains the economic engine of Canada for years to come and the next film and television hub.
"The tax credit is central to the success of the industry. This is a competitive industry globally, and here in Alberta we're fortunate we had the cap removed. Now we can see productions with budgets from $100,000 to well over $100 million. Now that we have a robust production environment, there are more opportunities for people to have well-paying creative jobs."
"The Alberta government has provided supports for the film and television industry that provide certainty. It gives us more flexibility in how we're moving forward in our film and television work and the way that we're running our businesses."
"Seeing the increase to the Alberta Made Production Grant in the last budget has been fantastic. It will help grow the local industry, which means so much to local performers because that's where they build their resumés. It allows them to be a working performer, and not take side jobs or a day job somewhere else, and really focus on their craft."
Quick facts
According to Statistics Canada data:

Every $1 million of production activity in the screen-based production sector creates about 13 Alberta jobs.
Every $1 million of government investment under the Film and Television Tax Credit program is expected to support about 85 Alberta jobs.

The film and television industry is experiencing significant growth nationally and globally.
Every year, Alberta graduates more than 3,000 creative industry professionals from its post-secondary institutions.
The production workforce has grown 71 per cent from 2017, or by about 4,000 workers across all positions.
Alberta's Film and Television Tax Credit supports medium- and large-scale productions with costs over $499,999 through a refundable tax credit on eligible Alberta production and labour costs to corporations that produce films, television series and other eligible screen-based productions.
The Alberta Made Production Grant supports productions with a budget of up to $499,999.
The Alberta Made Screen Industries Program, through the Alberta Made Production Grant, supports smaller productions that do not qualify for the tax credit, covering 25 per cent of eligible Alberta production costs to a maximum of $125,000.
Every $1 investment in the Alberta Made Production Grant program generates an additional $4 in economic return.
Aurora Cannabis to raise $33.8M in share offering, plans to repay convertible debt
EDMONTON — Shares of Aurora Cannabis Inc. were down more than 10 per cent after the cannabis company announced plans to raise $33.8 million in a share offering.
The company says Canaccord Genuity has agreed to buy, on a bought deal basis, 46,250,000 shares of the company at a price of 73 cents per share.
It has also granted Canaccord Genuity an over-allotment option for up to an additional 6,937,500 shares on the same terms. If the over-allotment option is exercised in full, the offering will total $38.8 million.
Aurora says it plans to use the money raised to repay the remainder of its outstanding convertible senior notes at or prior to maturity.
The company says the remainder, if any, will be used for strategic purposes, including potential acquisitions.
Aurora's stock price was down 13 per cent at 79 cents per share in early trading on the Toronto Stock Exchange.
This report by The Canadian Press was first published Sept. 28, 2023.
Companies in this story: (TSX:ACB)
The Canadian Press
Running Reins Ranch in Red Deer County picks up $250,000 grant from province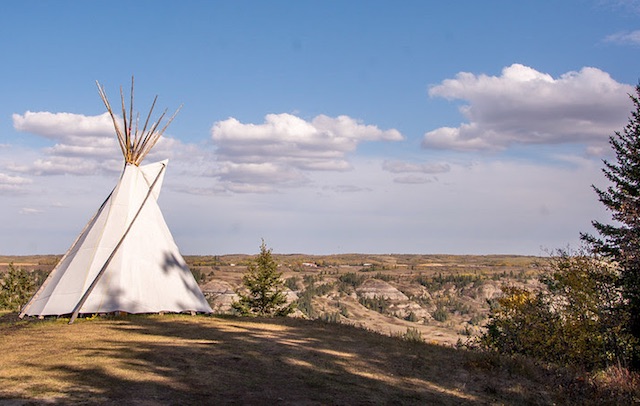 Running Reins Ranch partners with members of the local Indigenous community to set-up teepee accommodations and host regular cultural programming for guests.
Tourism investment fuels growth in rural Alberta
Alberta's government continues to support regional tourism opportunities across the province, generating jobs and new tourism destinations for locals and visitors alike.
Ahead of World Tourism Day 2023, Minister of Tourism and Sport Joseph Schow visited Running Reins Ranch to see first-hand how tourism investment grants are making a difference in the lives of Albertans.
"Alberta's government is proud to invest in growing visitor destinations like Running Reins Ranch that celebrate the richness and diversity of Alberta's rural destinations and provide a sustainable tourism experience for visitors to enjoy."
As part of the Tourism Investment Program, Running Reins Ranch received a $250,000 grant from Travel Alberta.
"Our investment will support the building of additional unique accommodations at the ranch that will triple their capacity, emphasize their year-round offerings and create five new full-time jobs. This investment in Running Reins Ranch is a perfect example of how Travel Alberta is driving tourism growth in rural communities across the province."
Running Reins is located east of Innisfail, offering cabin and teepee accommodations and a wide range of outdoor activities for visitors looking to combine the beauty of the Prairies with farm experiences for a one-of-a-kind getaway.
Right to Left: Minister of Tourism and Sport Joseph Schow, Owners of Running Reins Ranch Terry and Janice Scott, and team member Grace Finlan.
"This funding is a game-changer for us and our business. We are excited to bring our vision to life and provide visitors with unforgettable experiences while supporting the economic growth of the surrounding community."
Tourism is Alberta's No. 1 service export sector. In 2019, Alberta welcomed 34.6 million visitors, generating $10.1 billion in expenditures and supporting more than 80,000 full-time jobs. The Tourism Investment Program is Travel Alberta's commitment to investing $15 million annually with communities and operators to develop the province's tourism sector. Developing Alberta's rural and agri-tourism sector is an essential component of the government's efforts to grow Alberta's tourism economy to more than $20 billion by 2035.
Quick facts
In 2022-23, Travel Alberta funded 166 projects across 73 communities – about 75 per cent of the projects and 70 per cent of the funding were in smaller urban and rural areas of the province.
In December 2022, Alberta's government released its Economic Development in Rural Alberta Plan, with supporting initiatives that demonstrate the government's commitment to building healthy and prosperous communities across rural Alberta and Indigenous communities.