Police organized crime team takes down trafficking network supplying drugs to inmates at Bowden Institution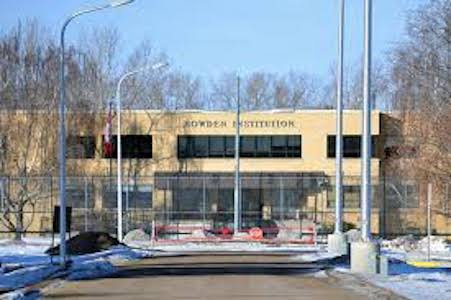 From ALERT – Alberta Law Enforcement Response Team
Project Evolve Dismantles Drug Trafficking Network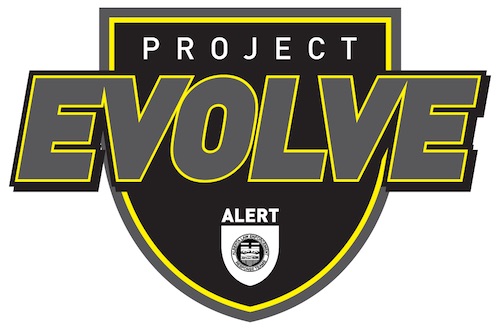 Eleven people have been arrested for their alleged role in a drug trafficking network, which operated in the Edmonton area and extended into the Bowden Institution.
Project Evolve was a lengthy and multi-faceted investigation led by ALERT's Edmonton's organized crime team, with the assistance of Correctional Service Canada, St. Albert RCMP, Morinville RCMP, Innisfail RCMP, Edmonton Police Service, and Winnipeg Police Service.
"I want to sincerely thank law enforcement for their incredible job in disrupting a significant drug trafficking network within Alberta's correctional system," said Kaycee Madu, Alberta Minister of Justice and Solicitor General. "ALERT has done a remarkable job partnering with federal, provincial and municipal law enforcement to remove deadly drugs like fentanyl from our prisons. This kind of organized criminal activity has no place in the correctional system."
A total of 60 criminal charges have been laid against 11 suspects allegedly involved in trafficking drugs in the Edmonton area. ALERT alleges the network conspired to smuggle drugs into the prison system and had established connections to Bowden Institution.
Project Evolve resulted in the seizure of drugs and cash worth an estimated $300,000. Search warrants were executed at homes in St. Albert and Edmonton, with the following evidence being seized:
35 grams of fentanyl;
88 grams of methamphetamine;
620 grams of cocaine;
1,341 grams of a cocaine buffing agent;
1,745 grams of cannabis;
a handgun with its serial number removed; and
$206,000 cash.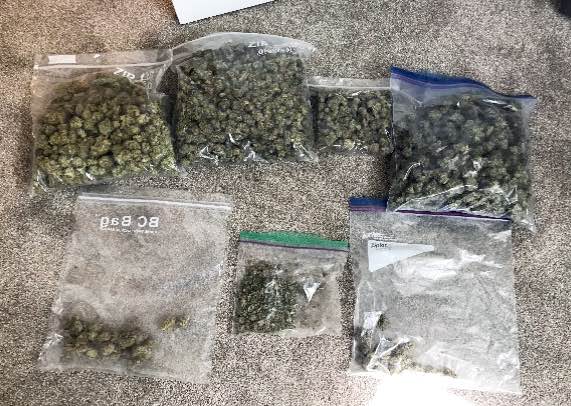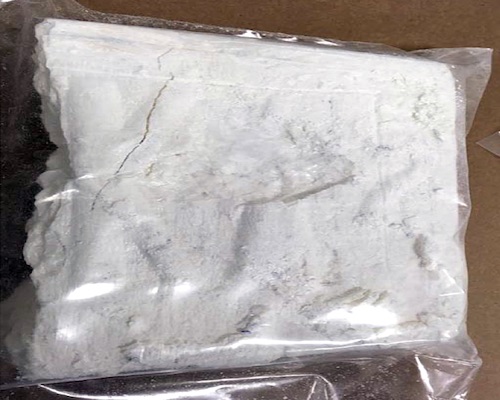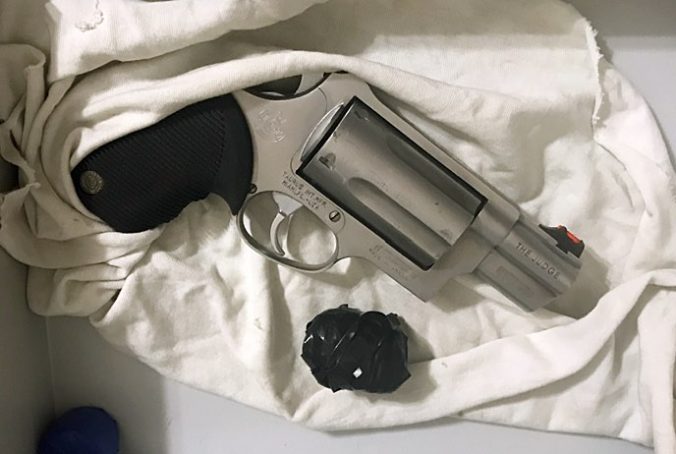 "This was a very well-organized, well-coordinated group. Their drug activities jeopardized community safety and hurt communities big and small," said Staff Sgt. Blayne Eliuk, ALERT Edmonton. "And by introducing drugs into the prison system, this substantially put the health and safety of not only inmates, but also corrections staff and officers, at risk."
"Organized crime groups who traffic in illicit drugs destroy lives, homes and communities. Drugs and drug addiction contribute to spinoff crimes such as theft and break-and-enters, which result in citizens feeling less safe. Investigations such as this are a positive step towards reducing crime in St. Albert and keeping the community safe," added Const. M-J Burroughs, St. Albert RCMP.
"I'd like to thank ALERT and my team at Bowden Institution for their combined efforts on Project Evolve. Partnerships such as this one between ALERT and Correctional Service Canada demonstrate intergovernmental departments working together to keep Canadians safe," said Lawrence Hartigan, Warden of Bowden Institution.
Project Evolve concluded on December 17, 2020, with several arrests:
David Klassen, a 31-year-old man, currently incarcerated;
Nicolas Moores, a 29-year-old man from Edmonton;
Garreth Curry-McCallum, a 23-year-old man from St. Albert;
Jesse Riedlhuber, a 23-year-old man from Morinville;
Brendan Baer, a 23-year-old man from St. Albert;
Tyler Kemps, a 25-year-old man from Edmonton;
Nolan Arndt, a 24-year-old man from St. Albert;
Tyler Willimont, a 24-year-old man from Edmonton;
Jessa Brianne Ivicak, a 23-year-old woman from Edmonton;
Kolby Gordon, a 23-year-old man from St. Albert; and
Chayce Anthony Krause, a 26-year-old man, currently incarcerated.
Both Klassen and Krause were incarcerated at Bowden Institution during the course of the investigation. Moores is currently serving a federal sentence under the jurisdiction of the Correctional Service Canada as the result of a conviction from a previous and unrelated ALERT investigation.
A full list of charges is available for download here.
Project Evolve began in June 2019.
Members of the public who suspect drug or gang activity in their community can call local police, or contact Crime Stoppers at 1-800-222-TIPS (8477). Crime Stoppers is always anonymous.
ALERT was established and is funded by the Alberta Government and is a compilation of the province's most sophisticated law enforcement resources committed to tackling serious and organized crime.
Political scientists say Kenney must rethink pugilistic approach on oil, environment
EDMONTON — Political analysts say Premier Jason Kenney must rethink his traditional "fight back" approach and start building bridges to reconcile environmental concerns with oil and gas development.
"Attacks are not going to persuade anybody," Lori Williams, a political scientist at Mount Royal University, said in an interview Thursday.
"You don't set up a war room whose purpose from the get-go is to go after environmentalists. That's a problem when you have an environmentalist in the White House."
U.S. President Joe Biden, on his first day in office Wednesday, fulfilled a long-standing campaign promise to cancel the permit for the Keystone XL pipeline expansion.
The line would have taken more oil from Alberta through the United States to refineries and ports to help alleviate the current price discount on the province's landlocked oil.
Biden had promised to cancel former president Donald Trump's permit for the line on the grounds that product from Alberta's oilsands does not mesh with broader goals to battle climate change.
Kenney called the decision an insult to Alberta and urged Prime Minister Justin Trudeau to deliver a breakthrough in talks or, if that fails, impose trade sanctions on the U.S.
Kenney's comments also lauded Canada's environmental record. Williams said those are valid arguments that Kenney needs to make a priority, married to policy initiatives as necessary, rather than throw them in as add-on talking points.
She suggested Kenney needs to pick a lane on the environment. Right now, she noted, he is promoting the federal climate plan as justification for Keystone while simultaneously challenging in court the plan's consumer carbon tax.
Political scientist Jared Wesley said Kenney's stance seems to be more about political damage control for a doomed project his government contributed $1.5 billion to last spring even though, at the time, it was a risky proposition.
"Kenney's not the first premier to have one gear when it comes to intergovernmental relations," said Wesley with the University of Alberta.
"The fight-back approach seems to be in (Kenney's) political DNA. He doesn't like being questioned and when his plans don't turn out, the default position is to blame someone else."
Kenney's challenge is that bridge-building premiers run the risk of being perceived as weak, Wesley said, so Kenney may feel he needs to be bellicose and hard line given his popularity is being challenged on the far right.
Kenney beat the NDP in the 2019 election in part by promising to challenge what he said are shadowy global foes and environmentalists who seek to undermine Alberta's oil industry. He set up a $30-million-a-year "war room" and struck a public inquiry into foreign funding of oil opponents. Both endeavours have been undermined by self-generated mistakes and controversies.
Kenney has blamed many of the province's economic and oil woes on the Trudeau government's policies. Yet the Liberal government in 2018 stepped in to buy the one pipeline that is proceeding – the Trans Mountain expansion from Alberta to the B.C. coast.
Wesley said Kenney blaming Trudeau has almost become a cliché and one that will hurt Alberta.
"The move (to blame Trudeau) has become so predictable that it's laughable," he said. "That's not just among his opponents here in Alberta, but among people he's supposed to be persuading nationally and internationally."
Political scientist Duane Bratt, also of Mount Royal University, agrees.
"This is really setting the stage for the old playbook of 'let's blame Trudeau' … and I'm not sure it's going to work this time," Bratt said.
"We're seeing the collapse of the fight-back strategy in so many different realms. Not only has it not worked, it has cost Alberta taxpayers billions of dollars and a real hit to our reputation."
This report by The Canadian Press was first published Jan. 22, 2021.
Dean Bennett, The Canadian Press
Loss of Keystone XL pipeline expected to hurt future oilpatch growth: experts
CALGARY — An industry analyst says Western Canada's oil producers will likely cope better in the short term with Joe Biden's cancelling of the Keystone XL presidential permit this week than they did with the same move by ex-president Barack Obama in 2015.
But Phil Skolnick, a New York-based analyst for Eight Capital, agrees with other observers that the end of the pipeline will stifle new investment and production growth in the Canadian oilpatch for years to come.
Shortly after being inaugurated on Wednesday, U.S. President Biden, who was Obama's vice-president, fulfilled a campaign promise and took away the pipeline permit that former president Donald Trump returned to builder TC Energy Corp. in 2019.
Skolnick says the difference between now and 2015 is that producers are looking forward to opening two other export pipelines — Line 3 and Trans Mountain — that together provide nearly one million barrels a day of export capacity.
Richard Masson, an executive fellow and energy expert at the University of Calgary's School of Public Policy, agrees the two remaining pipelines will provide enough capacity to allow oil production to grow into the second half of this decade.
But he says uncertainty about capacity beyond that point makes it impossible for producers to make decisions about new multibillion-dollar oilsands projects, which could take five years or more to plan and build.
Canadian Energy Pipeline Association CEO Chris Bloomer, meanwhile, says excess space in the oil transport system is vital going forward to provide optionality, energy security and stable pricing for producers.
Earlier Thursday, TC Energy Corp. said it planned to eliminate more than 1,000 construction jobs related to its decision to halt work on its Keystone XL pipeline expansion project. 
The company had previously warned that blocking the project would lead to thousands of job losses.
This report by The Canadian Press was first published Jan. 21, 2021.
Companies in this story: (TSX:TRP)
The Canadian Press