Red Deer Man Dies In Crash, Live Music & The Downtown Market!
2:59 pm – Red Deer RCMP continue to see an increase in the number of stolen identity documents they are seizing during arrests and warn the public to take care to protect their identity, their bank and credit cards and their credit rating by not leaving wallets, purses or any personal documentation in vehicles and by checking their mail daily. Read More.
2:50 pm – City crews are still hard at work clearing hazardous trees and debris from parks and trails throughout Red Deer after the June 20th windstorm. Read More.
2:32 pm – Whether you're a business owner, someone in the sign industry, or a member of the public, you will want to come to an open house on the review of sign regulations in Red Deer on Tuesday, July 11th. Read More.
For more local news, click here!
2:27 pm – The City of Red Deer's Rip'n Rec Summer pass gives kids and youth 6 – 17 years old unlimited rides on Red Deer Transit, anywhere at any time and unlimited access to drop in activities at City rec centres for only $50. Read More.
2:15 pm – Kenny Shields and Streetheart, who were set to perform on Thursday, July 20 at Westerner Days Fair & Exposition, have cancelled their entire 2017 tour. In a statement released today, July 5, the band announced that they will be cancelling the remainder of their 2017 tour due to illness. A replacement has yet to be confirmed. Read Band Statement Here.
2:11 pm – Experienced and amateur artists from across Alberta and beyond will soon arrive at Red Deer College to immerse themselves in week-long visual arts courses. From July 10 to August 4, participants will enjoy personal growth and professional development as they pursue their crafts in a wide variety of mediums. Read More.
For more local news, click here!
10:12 am – A 59 year old Red Deer man is dead after the minivan he was driving struck the back of a semi parked along the northbound lanes of the QE2 around 1:00 am this morning. It happened near Township Road 312 south of Didsbury. Traffic was diverted for a period of time but has since returned to normal. No name has been released.
9:58 am – Heads up Innisfail drivers! Due to the installation of electrical conduit, there will be some road closures throughout town today. Read More.
9:18 am – How about some live music while you shop at the Downtown Market today? Here is whose on tap for the Ross Street Patio from 4:30 – 6:30 pm!
For more local news, click here!
9:10 am – You can find farm fresh food including meat, fresh vegetables and fruit, baked goods and handmade items at the accredited Farmer's Market in downtown Red Deer today. It runs from 3:30 – 6:30 pm. Details Here.
9:00 am – RCMP are asking for the public's help with any information regarding a break-in and robbery at the CIBC in Olds on July 3rd. Mounties say it happened around 4:00 am in the Mountain View Plaza where the suspects broke into a neighbouring business to gain access into the bank. An undisclosed amount of cash was then stolen from an ATM. If you have any tips on this incident, contact Crime Stoppers or call the Olds RCMP detachment at 403-556-3323.
8:45 am Free live music at the Alexander Way Parklet today from 11:30 am – 1:00 pm! Read More.
For more local news, click here!
8:35 am – Red Deer RCMP are thanking the public for their help in locating 60 year old Elaine Tirrell who was previously reported missing.
8:25 am – Road construction and the Downtown Market will mean traffic disruptions in various parts of the city today. Details Here.
8:18 am – New Live-Action Adventure Brings Entertainment One's Hit Animated TV Series to Life in the ENMAX Centrium at Westerner Park December 13th, with an exclusive pre-sale beginning July 5th at 10:00 am. Read More!
Luxury goods tax on super-rich could hit electric vehicles: expert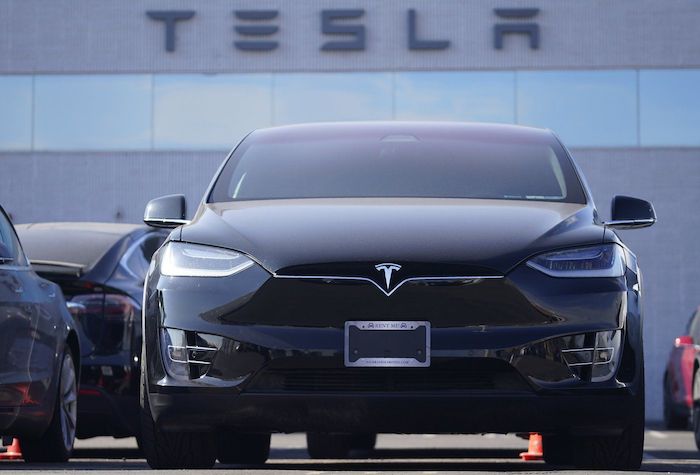 By Marie Woolf in Ottawa
A new tax on yachts, luxury cars and private aircraft designed to hit the super-rich could also cover vehicles meant to help the environment, a tax expert warns.
The luxury goods tax, which will come into force on Sept. 1, will cover cars and SUVs, as well as private planes and helicopters, worth more than $100,000.
The federal tax will also cover yachts and boats — including motorboats — worth more than $250,000.
But senior tax lawyer Héléna Gagné says the new tax could also hit some electric and hybrid vehicles, including Tesla and BMW models, which cost more than $100,000.
The federal government has been encouraging Canadians to invest in clean technology and zero-emission vehicles, which can carry a higher price tag than cars that run on fossil fuels.
Gagné said the thresholds for the tax could also affect people who would not be regarded as wealthy, but have saved up to buy a private plane for a hobby.
"It seems to be assumed that it is only the wealthiest who will be impacted by the luxury tax but it is not necessarily the case," said Gagné, a partner at Osler, Hoskin & Harcourt LLP. "It can also impact indirectly taxpayers who may not consider themselves as being among the wealthiest but who may decide to purchase an electric vehicle with a retail sales price that happens to be over the $100,000 threshold."
Adrienne Vaupshas, a spokeswoman for Finance Minister Chrystia Freeland, said the measures, originally proposed in the 2021 budget, are not designed to hit the middle class.
She said the threshold for the tax for boats was deliberately set at $250,000 so it would cover superyachts and not middle-class families buying boats.
Vaupshas said it was "only right and fair that the very wealthiest are asked to pay their fair share."
"The government was re-elected on a platform that included a commitment to bring forward a luxury tax on yachts, private jets, and luxury cars and implementing this measure is a priority," she said.
The tax was originally proposed in the 2021 budget. It will cover luxury cars, planes, and boats bought for personal use and leisure. Commercial vehicles, including small planes selling seats, and emergency vehicles are among the classes of vehicle exempt from the new tax.
The tax amounts to either 10 per cent of the taxable amount of the item or 20 per cent of the amount over the price threshold — whichever is less.
The NDP has been putting pressure on the federal government to do more to tax the super-rich. Measures to increase taxes on the wealthiest people in Canada, however, were not included in the Liberal-NDP confidence and supply pact.
NDP critic for tax fairness and inequality, Niki Ashton, said at a news conference last month that she wants the federal government to close loopholes she says are being used by the super-rich and corporations to avoid paying billions in taxes.
This report by The Canadian Press was first published Aug. 11, 2022.
Ex-police officer gets 7-plus years in prison in Jan. 6 case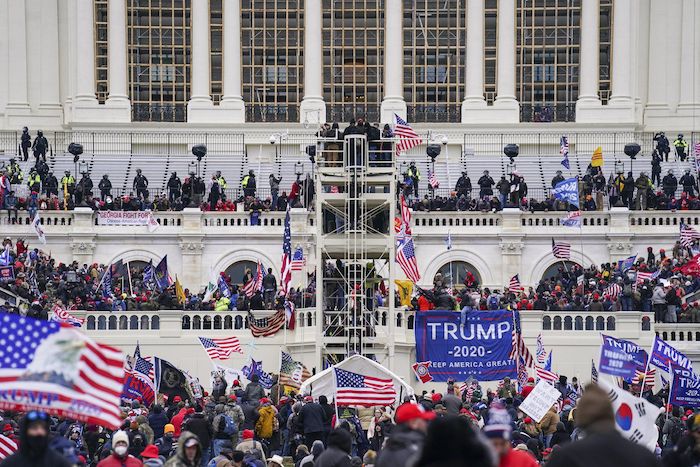 By Michael Kunzelman in Washington
WASHINGTON (AP) — An off-duty Virginia police officer who stormed the U.S. Capitol with a fellow officer was sentenced Thursday to more than seven years in prison, matching the longest prison sentence so far among hundreds of Capitol riot cases.
Former Rocky Mount Police Sgt. Thomas Robertson didn't speak in court before U.S. District Judge Christopher Cooper sentenced him to seven years and three months in prison. Cooper also sentenced Robertson to three years of supervised release after his prison term.
Federal prosecutors had recommended an eight-year prison sentence for Robertson. The sentence he got equals that of Guy Reffitt, a Texas man who attacked the Capitol while armed with a holstered handgun.
Robertson gets credit for the 13 months he has already been jailed.
In April, a jury convicted Robertson of attacking the Capitol on Jan. 6, 2021, to obstruct Congress from certifying President Joe Biden's 2020 electoral victory. Jurors found him guilty of all six counts in his indictment, including charges that he interfered with police officers at the Capitol and that he entered a restricted area with a dangerous weapon, a large wooden stick.
Robertson traveled to Washington on the morning of Jan. 6 with another off-duty Rocky Mount police officer, Jacob Fracker, and a third man, a neighbor who wasn't charged in the case.
Fracker was scheduled to be tried alongside Robertson before he pleaded guilty to a conspiracy charge in March and agreed to cooperate with federal authorities. Cooper is scheduled to sentence Fracker next Tuesday.
Prosecutors have asked Cooper to spare Fracker from a prison term and sentence him to six months of probation along with a period of home detention or "community confinement." They said Fracker's "fulsome" cooperation and trial testimony was crucial in securing convictions against Robertson.