Painful History: The worst tragedy in the history of the Northern Alberta Railways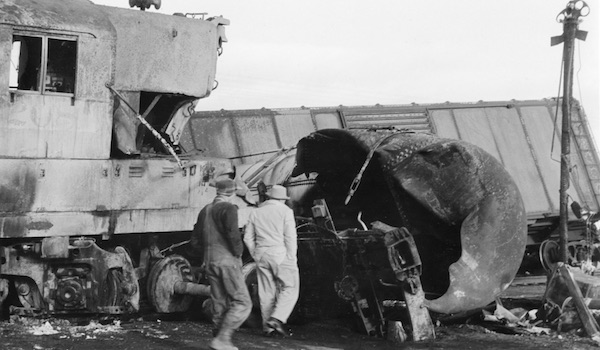 This article is submitted by members of the Alberta Railway Museum
CARBONDALE JUNCTION
On November 10, 1959, 13.6 miles North of Dunvegan Yards, the worst tragedy in the history of the Northern Alberta Railways (NAR) occurred. As a result, four people died and half a dozen men were released from their positions following a public inquest.
STATION HISTORY
The hamlet of Carbondale, North of Edmonton's Dunvegan Yards, was at one time home to a small railway station on the Northern Alberta Railways (NAR) line. NAR was a CN-CP Rail joint venture that operated throughout Northern Alberta from 1929 to 1981. Carbondale is where the mainline split, allowing passengers and freight either West to Grande Prairie and Dawson Creek, or East to Fort McMurray.
The station was not only a stop en-route to several destinations along the line but, from 1956-1959 it was also the home of Station Agent Arthur "Art" Fraser, his wife Alice, and their youngest of three children, son Kelly (18 years) who were previous station agents in Smith, Alberta.
SERIES OF TRAGIC EVENTS
On November 10, 1959, the weather was cool and a bit windy as the sun was peaking over the horizon. Carbondale Station was closed until 9am on weekdays and the Frasers were nowhere to be seen. NAR passenger train No.2 was southbound behind CN steam locomotive 5115, having left Grande Prairie the night before, destined for Edmonton. No.2 passed through Morinville at about 7:51 a.m., and was due at Carbondale at 8:00 a.m., on schedule, but was not scheduled to stop.
While the passenger train was headed south, NAR Train No.31, lead by NAR diesel locomotives 202 & 208 with 119 freight cars, left Edmonton behind schedule. In a rush to depart from the city at 7:20 a.m., crew members had improperly placed a tank car filled with gasoline directly behind the two engines, a violation of railway marshalling operating rules.
Upon reaching Carbondale at 7:51 a.m., No.31 moved to switch onto a sidetrack to allow the southbound passenger train to pass, but several cars detached from No.31 and were on the main track as the passenger train quickly approached. In a desperate attempt to notify the oncoming passenger train, the brakeman from the freight train ran ahead to deploy an explosive warning device called a torpedo on the track and wave a red flag signalling the steam train to stop. He did not get far, and the engineer of the passenger train did not see or hear the warning signals.
A precisely 8:00 am, the trains collided head on at a speed of 40 km/h (25 mph) resulting in a sound described by a witness as "atomic". The impact ruptured the tank car, causing the rapid spread of gasoline over the station, a garage, and three vehicles. The gas immediately ignited. The bodies of the Fraser family were found outside of their home by a high-wire fence; it remains speculation as to whether they were attempting to flee the inferno or were blown from their home at the time of the explosion. The body of steam engine Fireman Albert Villeneuve was found in the buckled cab of the steam locomotive. An additional 19 people were injured in the accident.
Living just 18 metres (59 feet) from the station was retired coal miner William Dickinson. He told the Edmonton Journal in 1959 that the blast was "like an earthquake" and shook him awake. Seeing smoke and fire everywhere, he ran to the phone to report the collision, but the phone line was dead – the crash had taken out the phone and power lines, stopping his electric clock at precisely 8:00 am.
THE AFTERMATH
The fire obliterated the station, a garage, and three vehicles. Historic accounts show the station was destroyed except for its fireproof safe and brick chimney. An official investigation followed the collision. Conflicting testimony was given by the flagman from the freight train and the engineer from the passenger train. The flagman was required to go two kilometres (2,000 yards) beyond the stopped freight train to flag and alert the crew of the passenger train.
The flagman testified he went forward approximately 220 metres (240 yards); however, no footprints were found in the fresh snow beyond 23 metres (75 feet). The engineer of the passenger train stated that he did not see the red flag or hear the track torpedoes. The engineer also testified that he failed to see the freight train on the main track until he was about seven metres (23 feet) away, at which time he placed the brakes into emergency.
Following the investigation, the entire crew of No.31, the freight train, was dismissed by the NAR for violating the operating rules by having the train on the main track and not flagging down the passenger train. The engineer of the passenger train, No. 2, was also dismissed for not obeying the rule that the train be prepared to stop at the junction. The conductor of train No. 2 was severely reprimanded for not checking the signals at the junction and "for failure to exercise proper supervision over his train".
THE BRICKS
62 years have passed since this tragic historic day and what remains buried of the Carbondale station has begun to reveal itself brick by brick. Carbondale resident Shannyn Rus and her family began finding these "ACP" stamped bricks in 2019. The chimney bricks were made by Alberta Clay Products (ACP) which existed from 1909 to 1962 in southern Alberta, near Redcliff.
The Rus family collected 20 full size, intact red bricks from the crash site and have donated them to rest at the Alberta Railway Museum as part of a collection of rail history not to be forgotten or buried again. You can find a short documentary on the Carbondale Station here.
Cheese not on the table in Canada-U.K. trade talks as Britain seeks market access
OTTAWA — The British foreign secretary has often been mocked for her preoccupation with cheese. It started eight years ago when Liz Truss expressed outrage in a speech to her party's annual conference.
"We import two thirds of our cheese," she raged. "That is a disgrace."
Now Truss is facing another battle over cheese, this time with Canada.
Britain wants greater access to Canadian markets for more than 700 varieties of cheese including Stilton, Cheshire, and Wensleydale, a crumbly variety originating from Yorkshire.
But Ottawa has made it clear it does not want to see more British cheddar, let alone artisan varieties such as stinking bishop, renegade monk and Hereford hop, on Canadian fridge shelves.
During the first round of negotiations of the U.K.-Canada trade deal, Canada told Britain that a larger quota for British cheese is not on the negotiating table.
When it was a European Union member, Britain was part of the Comprehensive Economic and Trade Agreement with Canada, giving it some access to Canada's cheese market.
After the U.K. left the EU, a "continuity agreement" with Canada was swiftly put in place to maintain the CETA arrangement until a bilateral trade deal could be struck.
Ralph Goodale, Canada's high commissioner to the U.K., said if Britain wants more access to Canadian markets for its cheese as part of a bilateral free-trade agreement, it will have to knock on Brussels' door and get its part of the dairy quota back.
"The point is we have already provided that volume in the EU deal and the British left it there without taking it with them," he said in an interview. "That's an issue they need to resolve with the Europeans because the Europeans have their quota."
Goodale said the U.K.'s request for extra access for British cheese — on top of the access given to the EU — is "what the Canadian negotiators consider to be pretty much a dead end."
"You are talking about a double concession — one we have already made to the EU and the request is being made by the U.K. for yet another one on top of that," he said.
The high commissioner said Canada values its trading relationship with the U.K., adding that he is confident that a mutually-beneficial trade deal will be reached.
But if Canada allows the British to export more of their cheese it would involve "a major commitment of compensation to dairy producers" in Canada to make up for lost incomes.
In 2018, after the United States-Mexico-Canada Agreement gave the U.S. fresh access to the Canadian dairy market, Prime Minister Justin Trudeau said he would compensate Canadian dairy farmers.
Canada's dairy industry was worth over $7 billion in 2020, according to the Canadian Dairy Commission's annual report.
There are over 10,000 dairy farms in Canada — most of them in Quebec and Ontario — with an average of 92 cows per farm, it said.
Until at least the end of next year, Britain will be able to keep exporting its cheese to Canada under the trade continuity agreement, the U.K.'s trade department said.
This allows U.K. cheese exporters to access the Canadian market tariff-free under the EU portion of Canada's World Trade Organization cheese tariff rate quota.
As part of the 1995 WTO agreement on agriculture, Canada established tariff rate quotas for cheese and other dairy products. The quotas set out quantities of dairy that could enter Canada with little or no duty.
For Britain, a fully fledged free trade deal with Canada is crucial after Brexit left it looking for fresh tariff-free markets.
"We want to negotiate an ambitious and comprehensive new agreement with Canada that will strengthen our close and historic bilateral trade relationship," said a U.K. government trade spokesman in a statement, adding the relationship was worth about $34.5 billion in 2021.
In March, U.K. Trade Secretary Anne-Marie Trevelyan flew to Canada to announce with Canada's Trade Minister Mary Ng that bilateral negotiations had officially begun.
In a speech in the House of Lords in London earlier this month, Goodale reported on progress in the talks, saying that "both sides are optimistic that, as good as CETA and the continuity agreement were, we can do better still when Canada and the U.K. negotiate a deal face-to-face, directly with each other."
Like Goodale, Ng said Canada is confident a free-trade deal with Britain will be reached, enhancing co-operation in a number of areas, including on renewables, sustainability and the digital economy.
"Canada values the relationship with the United Kingdom. They are … an important trading partner and a trade agreement with the U.K. will be very good for Canadian businesses," she said in a phone interview from Thailand last weekend.
But she was also firm about the need to protect Canada's dairy producers, and that means keeping more British cheese out.
"I have been very clear, our government has been very clear, that we will not provide access to our supply-managed sector," she said. "We have been clear about that from the get-go."
The Canadian dairy sector now produces 1,450 varieties of cheese, including ewe, goat and buffalo varieties, as well as the cheese curds used in the Québécois dish poutine.
At least half of Canada's cheese is made in Quebec, which is home to a number of artisan varieties including bleu l'ermite, or blue hermit, and Oka, a popular semi-soft rind cheese.
Pierre Lampron, president of the Dairy Farmers of Canada, has made it clear he will fiercely protect Canadian cheese from British interlopers.
Lampron said he had "validated that the issue of access to the Canadian dairy market was not on the agenda of these trade talks."
Canada's protectionist stance toward its dairy industry may have pleased farmers. But it has caused some tension with close allies.
Earlier this month, New Zealand launched a formal trade dispute against Canada, accusing the federal government of breaking promises to give access for dairy imports under the Trans-Pacific Partnership agreement.
The Biden administration also recently said it was asking for a second dispute settlement panel under the U.S.-Mexico-Canada Agreement to review a trade dispute with Canada over dairy import quotas.
This report by The Canadian Press was first published May 26, 2022.
Marie Woolf, The Canadian Press
Judge decides 'Freedom Convoy' organizer Tamara Lich stays out on bail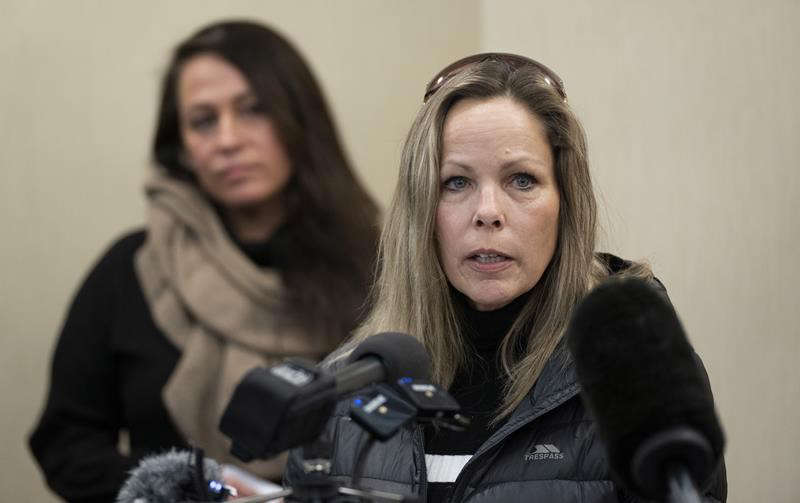 OTTAWA — Tamara Lich, a key organizer of the "Freedom Convoy" protest that gridlocked Ottawa for weeks, will remain released on bail while awaiting trial, a judge ruled Wednesday.
Ontario Superior Court Justice Kevin Phillips said he made his decision because she has followed her bail conditions, her surety has supervised her well and she's already had a "taste of jail," which he said lowered her risk to reoffend.
The judge said he does not accept that Lich breached her release conditions by agreeing to receive an award, and added Lich can be trusted to respect the conditions of her release.
She was released in March with a long list of conditions, including a ban from all social media and an order not to "support anything related to the Freedom Convoy."
The terms of Lich's release were intended to prevent a similar protest from happening in the national capital, the judge said, adding the court does not seek to control people's political views.
"The courts are not a thought police. We seek only to control conduct to the extent that certain behaviour will violate or likely lead to violation of the law," he said.
The protest is over and has left Ottawa, he said, adding it would be "practically impossible" to mount a similar protest in the city again.
Lich's lawyer, Lawrence Greenspon, said in an interview Wednesday that he was pleased with the decision.
"She'll be able to conduct her life in a lot more normal fashion as a result of the judge's ruling," said Greenspon.
Moiz Karimjee, a Crown prosecutor, said last week that Lich violated one of her bail conditions by agreeing to accept an award for her leadership during the Ottawa protest, and should be sent back behind bars to wait for her trial.
Greenspon argued last week her bail conditions should be loosened to allow her to come to Ontario and use social media.
He told the court that the social media ban imposed on Lich was unnecessarily broad and has had a huge impact on her life while she's been out of custody.
However, Phillips said Wednesday the ban on Lich's access to social media is warranted.
"Social media can be a problematic feedback loop where people get egged on and caught up in group activity they would never perform on their own," he said.
Social media "undoubtedly contributed to and even drove" Lich's conduct related to the protest, and her separation from it is necessary to lower her risk of reoffending, said Phillips.
Noting that Lich is in her late 40s, Phillips said she should be able to remember "how to use the social skills she surely built up before the advent of the internet."
Lich is able to communicate by many other means, including email, phone or meeting in person, he said.
Greenspon said while he would have liked to see the social media ban reversed, "the most important thing was the rejection of the Crown's efforts to to put her back in jail for agreeing to accept an award."
The judge did amend her release conditions to allow her to visit Ottawa.
Lich's motivation for coming to the city cannot be disclosed because it is under a court-ordered publication ban.
Phillips reiterated the high unlikelihood that Lich could organize an event resembling the convoy protest.
While she's permitted to come to Ottawa, Lich is not allowed to visit the downtown core so as not "to walk around the very neighbourhoods she is alleged to have traumatized," he said, except to attend court or meet with legal counsel.
Lich and fellow protest organizer Chris Barber are jointly accused of mischief, obstructing police, counselling others to commit mischief and intimidation.
The "Freedom Convoy" protest evolved into a weeks-long demonstration that congested the streets of Ottawa in February.
This report by The Canadian Press was first published May 25, 2022.
———
This story was produced with the financial assistance of the Meta and Canadian Press News Fellowship.
Erika Ibrahim, The Canadian Press