Over 800 overdose deaths in 2021 – Alberta RCMP recognize International Overdose Awareness Day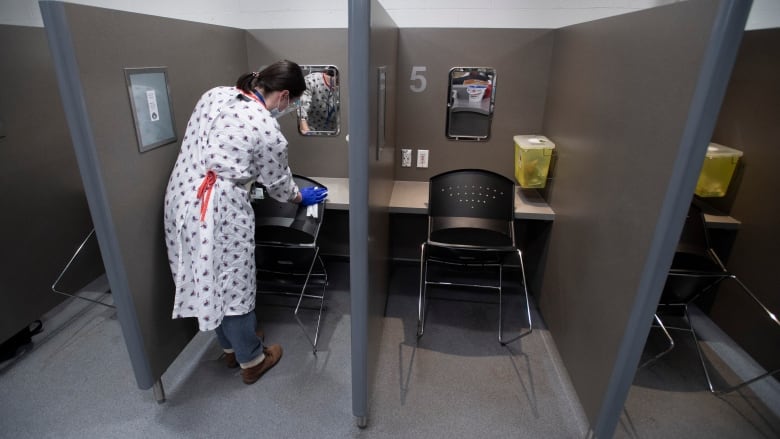 News release from Alberta RCMP
Alberta RCMP recognizes International Overdose Awareness Day 2022
In 2021, Alberta lost over 800 lives to meth-related accidental overdoses – a 28% increase from such tragic fatalities in 2020. On Aug. 31, 2022, the Alberta RCMP recognizes International Overdose Awareness Day by launching a methamphetamine awareness campaign in collaboration with the Canadian Integrated Response to Organized Crime. The campaign will help educate, protect and inform the public about negative impacts of methamphetamine and other synthetic drugs – as well as highlight the Alberta Clandestine Lab Enforcement and Response (CLEAR) Team and their role as a liaison with the chemical industry.
Methamphetamine is pervasive in our communities and has contributed to property crimes and crimes of violence. The Criminal Intelligence Service Canada identified methamphetamine as having one of the highest threat levels "due to its geographical reach, high burden of harm, and increased involvement of organized crime groups." According to a 2017 Canadian Tobacco, Alcohol, and Drugs Survey, 3.7% of Canadians have used methamphetamine at least once in their lifetime. While methamphetamine use among the general population in Canada may be low, the Canadian Centre on Substance Use and Addiction notes that "there has been a dramatic increase in the availability and harms associated with methamphetamine in Canada" since 2013 – with notable trends in Western regions.
The Alberta CLEAR Team provides specialized operational support in identifying, assessing, processing and dismantling illegal synthetic drug production labs, processing locations, dump sites and Butane Hash Oil labs. Often, the CLEAR Team is called upon to liaise with the chemical industry in Alberta to 'back track' chemical precursors and facilitate the real time exchange of information regarding methods of diversion and indicators of suspicious transactions.
In the coming months, Alberta RCMP will share information at @AlbertaRCMP on Twitter and the @RCMPinAlberta Facebook page. To keep updated, follow #MethHurtsCommunities.
Quick Facts
Table 1: Alberta Substance Use Surveillance System
| | | |
| --- | --- | --- |
| Provincial Statistic | 2020 | 2021 |
| Meth-related accidental overdoses | 655 | 836 |
| Emergency Department visits related to substance use | 10,846 | 10,401 |
| Naloxone kits given out (community site and pharmacy kits) | 100,257 | 154,171 |
| Self reported reversals | 8,554 | 15,623 |
| Total number of EMS responses to opioid related event | 5,245 | 8,253 |
| Weekly average of EMS responses to opioid related event | 98.96 | 158.71 |
Source: https://www.alberta.ca/substance-use-surveillance-data.aspx
Table 2: Drug Analysis Services
| | | |
| --- | --- | --- |
| Provincial Statistic | 2020 | 2021 |
| Total number of stimulants identified during analysis per year | 7,285 | 7072 |
| Number of methamphetamine samples | 4,236 | 4,095 |
Source: https://www.canada.ca/en/health-canada/services/health-concerns/controlled-substances-precursor-chemicals/drug-analysis-service.html
Table 3: Alberta RCMP Methamphetamine Offences
| | | |
| --- | --- | --- |
| Offence Type | 2020 | 2021 |
| Possession | 1,747 | 1,190 |
| Trafficking | 339 | 259 |
| Possession for the Purpose of Trafficking | 404 | 373 |
| Importing/Exporting | 2 | 0 |
| Possession for the Purpose of Exporting | 1 | 0 |
| Production | 18 | 5 |
| Possess/Produce/Sell/Import Anything Used to Produce/Traffic | 6 | 4 |
| Grand Total | 2,517 | 1,831 |
Source: RCMP Police Reporting and Occurrence System

'Flared back up': Alberta town of 8,400 evacuated for second time due to fire
Airtankers work on a wildfire near Edson, Alta., in a Friday, June 9, 2023, handout photo. The town was evacuated Friday night due to an out-of-control wildfire. THE CANADIAN PRESS/HO-Government of Alberta Fire Service
Edson
A town in western Alberta was under an evacuation order late Friday due to an out-of-control wildfire — its second such order this spring.
Local officials issued the evacuation for Edson and parts of Yellowhead County.
"We're still evacuating the community and evacuating the hospital," said Edson mayor Kevin Zahara.
"All things considered, so far so good — but the next 72 hours are going to be critical for us. We have a lot of warm temperatures in the forecast and it's windy here right now.
"It's going to be dependent on those winds and the weather on how this fire behaves."
Alberta government officials said the fire burning near the community of about 8,400 jumped fire guards and moved closer to populated areas, including the town. They warned that there could be impacts to roads and highways if the fire crossed the guards and blocks evacuation routes.
"Because that fire is so out of control, some of the forestry crews have had to back off," said Luc Mercier, chief administrative officer for Yellowhead County, in a video statement on one of the town's Facebook pages. "They can't fight that fire."
Mercier said the fire could threaten Highway 16, the main east-west route in the area.
"We have significant concerns with egress along Highway 16 in the coming days," he said. "The next 36 hours will be paramount with the winds coming forward."
An update issued at 11 p.m. said live embers and flames were seen in Willmore Park, meaning the fire had crossed the river. The notice said if people had not left the area yet, "now is the time." Officials said emergency crews were busy with fire operations and would not be able to respond if people needed help.
The Edson area, about 190 kilometres west of Edmonton, saw four new fire starts on Friday, said Mercier.
An unprecedented start to the wildfire season led Alberta to bring in a provincewide state of emergency on May 6. At one point, about 29,000 people were out of their homes in various communities.
The state of emergency was lifted last week.
On Friday afternoon, before the evacuation order was issued for Edson and the surrounding area, about 3,500 Albertans remained out of their homes.
Evacuation buses were leaving from three points in Yellowhead County and five in Edson. An evacuation centre was being set up in Edmonton's Expo Centre.
Zahara said there had been little threat in the area as recently as four days ago. Hot weather and high winds put a stop to that.
"This fire has flared back up," Zahara said.
"It's really important people adhere to the evacuation order."
He said no services, including fire and medical, would be available in Edson until further notice.
Edson was evacuated for three days in early May by another wildfire.
Zahara said at the time that he thought there was a good chance the town would be lost to the flames.
That evacuation took a heavy financial toll on townspeople through loss of income and unexpected expenses such as hotel rooms, he said.
— By Bob Weber in Edmonton
This report by The Canadian Press was first published June 9, 2023.
A look at Alberta Premier Danielle Smith's new cabinet
Premier Danielle Smith introduced her cabinet Friday, the second one since taking over as United Conservative Party leader in October. Here are the changes at a glance:
Second in command: Mike Ellis retains his Public Safety and Emergency Services portfolio but is also now deputy premier.
Big promotions: Mickey Amery moves from Children's Services to Justice; Nate Horner moves from Agriculture and Irrigation to Finance; Adriana LaGrange already had a heavyweight title in Education but now takes on enormous responsibilities in Health.
New faces: RJ Sigurdson joins cabinet for the first time in Agriculture and Irrigation; Searle Turton is new in Children and Family Services; Dan Williams gets his first cabinet seat in Mental Health and Addiction.
Returning vets: Jason Nixon, the environment minister and government house leader under former premier Jason Kenney, is back in cabinet handling the Seniors, Community and Social Services post. Ric McIver, dropped from Smith's first cabinet, returns in his old job of Municipal Affairs. Muhammad Yaseen, a former associate minister of immigration, now has full cabinet rank as minister of Immigration and Multiculturalism; Tanya Fir, former economic development minster under Kenney, is back in Arts, Culture and Status of Women portfolio.
Same faces, new jobs: Rebecca Schulz (Environment and Protected Areas), Brian Jean (Energy and Minerals), Nathan Neudorf (Affordability and Utilities), Joseph Schow (Tourism and Sport), Demetrios Nicolaides (Education), Rajan Sawhney (Advanced Education), Matt Jones (Jobs, Economy and Trade), Peter Guthrie (Infrastructure).
Same faces, same jobs: Nate Glubish (Technology and Innovation), Dale Nally (Service Alberta and Red Tape Reduction), Devin Dreeshen (Transportation and Economic Corridors), Todd Loewen (Forestry and Parks).
This report by The Canadian Press was first published June 9, 2023.