OPINION: Ravinder Minhas – as a Sikh, as a brown man, as a businessman who has put up with racism innuendos
With a recent post circulating social media about Prime Minister Trudeau's brown face photo. We crossed by an interesting commentary shared by prominent Alberta businessman Ravinder Minhas.
From Alberta Business man Ravinder Minhas:
"As you many of you know I don't make political posts as I have friends and family whom are conservatives, liberals, NDP and everything in between and I respect we all have different philosophies and opinions. BUT as a Sikh, as a brown man, as a businessman who has put up with racism innuendos, undertones and sometime straight up prejudice for 20 years
I don't see this image as a joke. On top of this I don't wear a turban but have friends and family that do whom have an even larger uphill battle to equality.
I have had to work harder, smarter and longer to get the level respect of my selected industries for 20 years now and yes in Canada.
I expect better from those who want to be our political leaders and especially our prime minister, regardless if this is from 20 years ago. Trudeau I'm ashamed of you and your scripted, rehearsed, perfectly lit apology.
* my first version of this post had some four letter words in it, but I recalled quickly my mom is now on Facebook, so I went with the 'my mom won't be disappointed with me version'!"
His Facebook Profile is here: https://www.facebook.com/ravinder.minhas/
Mental Health, MAID, and Governance in Trudeau's Canada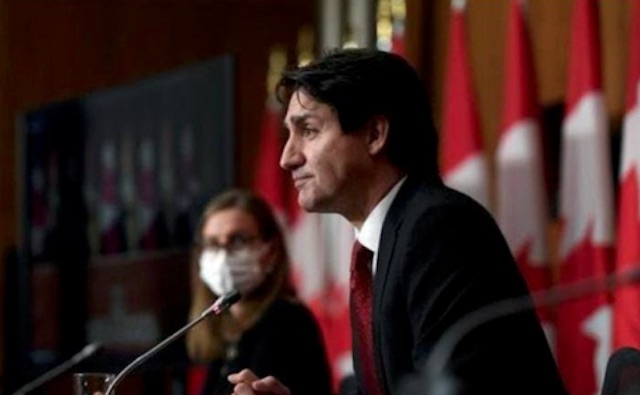 A Critical Examination of Governance, Ethical Implications, and the Search for Compassionate Solutions in a Nation in Crisis
The mental health crisis in Canada, deepened and exacerbated under Prime Minister Justin Trudeau's leadership, has laid bare the stark realities and the fundamental cracks in our national mental health support structures. The haunting statistics released by the Angus Reid Institute have catapulted this crisis to the forefront of national discourse, but it seems that the ramifications extend far beyond mere numbers. Approximately 80% of Canadians are grappling with the inadequate availability of mental health resources, and the governmental response, or lack thereof, has amplified this concern.
Under Trudeau's regime, the pervasive decline in mental health has not only been met with superficial commitments but has also seen the advancement of policies that many argue are an affront to the sanctity of life and individual liberty, namely, the Medical Assistance in Dying (MAID) legislation.
The Trudeau administration, amidst the throes of a profound mental health crisis, had pledged a seemingly substantial $4.5 billion over five years to address mental health care during the 2021 federal election. However, the tangible execution of this commitment remains elusive, with the funds ostensibly being absorbed into broader health care allocations. A dire need, once seemingly acknowledged, now seemingly diluted in priorities.
It's in this same disconcerting timeframe that the contentious discussions around MAID have intensified. The proposed legislative modifications seek to expand the eligibility criteria to include individuals whose sole medical condition is a mental illness. This proposition has resulted in a fierce national debate and has amplified concerns over the values and the ethical compass guiding our nation's leadership.
While the inception of MAID in 2016 found support among 64% of Canadians, the broadening of its scope to include mental illnesses has sparked widespread hesitation and reflection on its ethical implications. A mere 28% of Canadians support allowing those with only a mental illness to seek MAID. This shift in public sentiment is indicative of a collective realization of the complex moral, ethical, and societal implications of such a policy in a nation already strained by a lack of mental health support.
There's an unsettling correlation between the difficulties in accessing mental health care and the support for the expansion of MAID. Two in five Canadians who've encountered barriers in accessing mental health care express support for the inclusion of mental illnesses in MAID eligibility. This correlation rings alarm bells about the level of desperation and despair fueled by inadequate mental health resources and support.
The MAID legislation, particularly its proposed expansion, is symptomatic of a deeper, more entrenched disregard for life and liberty. The policies and legislation emanating from Trudeau's administration seem to foster an environment where the value of life is underplayed, and individual freedoms are undervalued. Rather than addressing the root causes and formulating holistic, compassionate solutions for mental health struggles, the government seems poised to offer an expedited escape route, overlooking the sanctity of life and the intrinsic rights of the individuals.
The urgency to address mental health challenges, especially those disproportionately affecting women, young adults, and lower-income households, is paramount. It requires genuine, sustained commitments and actions, far removed from mere electoral promises and rhetoric. The dialogue surrounding MAID, although crucial, risks overshadowing the fundamental issues at hand – the acute need for enhanced, accessible mental health care resources and a governmental ethos that values and preserves life and liberty.
In light of these pivotal concerns, this beckons a grave question to us all: Is this truly the Canada we desire? A Canada where, when faced with life's vicissitudes, the solution provided by the government is simply to opt for MAID? Or do we yearn for a Canada that embodies hope, a belief that circumstances can, and will, improve? When 2025 arrives, the bell will indeed toll for Justin Trudeau and his Liberal compatriots, and we, as staunch Canadians, will need to rise to the occasion and answer this question. It's a query not merely about policies or governance but about the very soul and essence of our great nation.
Subscribe to The Opposition with Dan Knight
I'm an independent Canadian journalist exposing corruption, delivering unfiltered truths and untold stories. Join me on Substack for fearless reporting that goes beyond headlines
Why the Secrecy Over Vaccine Contracts?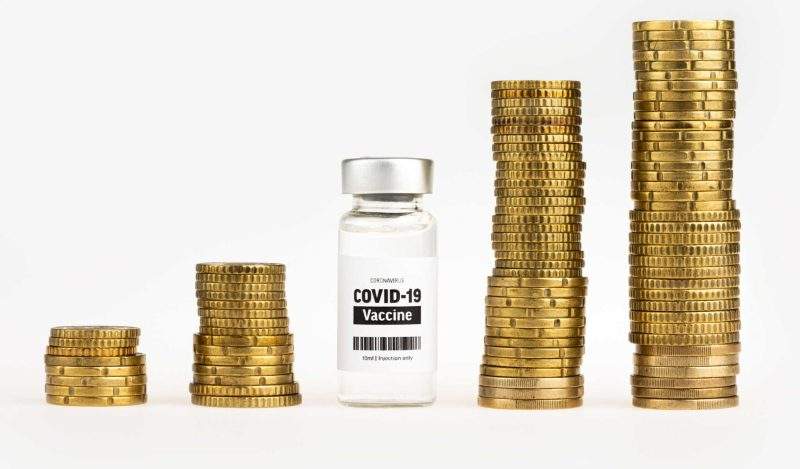 BY
MARYANNE DEMASI
Major international governments have signed multibillion-dollar legal contracts with drug companies in order to secure access to covid-19 vaccines.
But the drug companies and governments have refused to divulge details, saying the information is "commercial in confidence."
In 2021, we got our first peek at contracts between Pfizer and various international countries after they were leaked to The Bureau of Investigative Journalism and US consumer group Public Citizen.
"The contracts offer a rare glimpse into the power one pharmaceutical corporation has gained to silence governments, throttle supply, shift risk and maximise profits in the worst public health crisis in a century," said Zain Rizvi, author of the Public Citizen report.
Pfizer was accused of "bullying" governments during contract negotiations, asking some Latin American countries to put up sovereign assets, such as embassy buildings and military bases, as a guarantee against the cost of any future legal cases.
High court decision
Last month, a South African NGO called Health Justice Initiative won a high court challenge to gain access to all of South Africa's covid-19 vaccine contracts.
Tony Nikolic, an Australian solicitor from law firm Ashley, Francina, Leonard & Associates, reviewed the Pfizer contract and says it reads like South Africa was "held to ransom" over the deal.
"It's a one-sided contract. Pfizer gets all of the profits and none of the risks," says Nikolic. "It's akin to extortion, there's absolutely no liability for the vaccine manufacturer in terms of injuries that may arise from their product."
The South African government agreed to "indemnify, defend and hold harmless" Pfizer and all its affiliates from "any and all suits, claims, actions, demands, losses, damages, liabilities settlements, penalties, fines, costs and expenses" arising from the vaccine.
It also says the government will "create, dedicate, and maintain a no-fault compensation fund sufficient to undertake and completely fulfil the indemnification obligations….. for damage, injury, or harm arising out of, relating to, or resulting from the development, administration, or use of the vaccine."
Nikolic says, "It's like the manufacturers could ask for anything they wanted. There was such panic at the time and images in the media of people dying in the streets created a real sense of fear and insecurity around the world."
The protection against liability is not only in place for the initial vaccine formulation, but for "any or all related strains, mutations, modifications or derivatives of the foregoing that are procured by Purchaser."
"What this means," explains Nikolic, "is that Pfizer can modify its vaccine to match whatever variants emerge, and still have all the same protections against liability. This is nothing more than a cash cow for Pfizer, they are privatising the profits, whilst socialising the costs."
Pfizer charged the South African government $10 per dose, which is nearly 33 percent more than the $6.75 "cost price" it reportedly charged the African Union.
"In my view, this is why Pfizer wants the details kept secret, so that it can protect the various price differences between countries. It's classic price gouging with a predatory twist, that is why procurement transparency is essential," says Nikolic.
Long-term safety?
The contract states "the long-term effects and efficacy of the vaccine are not currently known and that there may be adverse effects of the Vaccine that are not currently known."
Nikolic says this is in stark contrast to the public health messages at the time.
"We had politicians and key opinion leaders telling people that the vaccines were 'safe and effective' when the procurement contracts themselves did not make such claims," says Nikolic.
"The contract clearly indicates that adverse effects were unknown at the time of signing. The burden of proof should never have been on the people to prove the vaccine was unsafe, it should have been on the manufacturer to prove the vaccine was safe," he adds.
Nikolic has spent the last two years trying to access the procurement contracts signed by the Australian Government.
"Australians are still in the dark about what is contained within these contracts. We know it gave liability protection to the vaccine manufacturers like other countries, but that's the extent of it," says Nikolic.
"We need to know what our politicians knew at the time of signing the deal. And we need to know how much money we, the taxpayer, spent for a vaccine that turned out to be far less safe or effective than promised,' he adds.
In a recent Australian Senate committee hearing, Queensland Senator Malcolm Roberts grilled Pfizer executives under oath about the indemnity clauses in its contract with the Australian government, but Pfizer refused to give details.
"The contents of Pfizer's contract with the Australian Government remains confidential," said Pfizer Australia's medical director Krishan Thiru.
In 2021, Nikolic mounted a legal challenge against covid-19 vaccine mandates in the NSW Supreme Court where he tried to subpoena the Pfizer contract, but his request was blocked.
Undeterred, Nikolic submitted an FOI request to the Australian Department of Health.
The FOI request, however, was denied because the contracts "contain information that is confidential in nature" such as "trade secrets and commercially valuable information." It stated:
"The documents contain commercial information regarding the procurement of vaccines to Australia. The documents contain information specifically relevant to the unique commercial arrangements between the department and third parties, including indicative prices, payment terms, professional indemnity, ongoing funding measures, manufacturing details and production measures."
Nikolic says, "It's unethical, potentially unlawful and immoral for them to argue that the right to preserve commercial confidence overrides the right for public safety, it just doesn't make sense."
He adds, "It just boggles the mind how governments just rolled over and entered into agreements with companies like Pfizer that have a long track record of breaching the False Claims Act resulting in billion-dollar criminal and civil liability."
Reposted from the author's Substack