Online Auction for Good Bamford Experience – Courage Cup Ball Hockey Tournament. All for the Kids!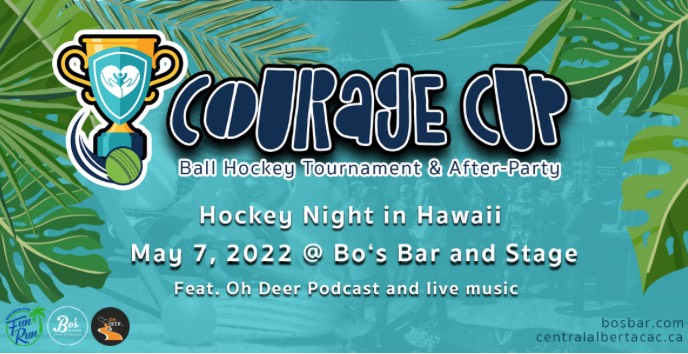 We're excited to announce the first annual
Courage Cup: Ball Hockey Tournament and After-Party – part of the Red Deer PCN Fun Run.
Start the day off by joining one of the many runs or walks at PCN. You're invited to enjoy coffee provided by Dose Coffee Roasters, whether you're running or cheering on runners from the sidelines! We're also having charity BBQ, with proceeds supporting the CACAC. Enjoy some BBQ burgers, hot dogs, or smokies, or kick back in the 18+ lounge area sponsored by Troubled Monk!
Then, it's the first ever Courage Cup Ball Hockey Tournament! Teams will compete bracket-style for the glorious Courage Cup! Y
ou're getting the insider chance to sign a team up to play, AND get 24 hour early bird access to after-party tickets!
We have 2 spots available to fill our 16-team roster!
To enquire about signing up a team, please email Jodie at [email protected]. Spots are limited, and it's first come, first served.
Afterwards, it's party time at Bo's Bar and Stage with the Hockey Night in Hawaii After-Party!
Tickets include select complimentary appetizer and drink sponsored by Bo's, with featured live entertainment from Oh Deer Podcast, and live music to follow.
There will be games and prizes as well!
Proceeds from ticket sales go to the CACAC. Doors open at 5:00PM, live entertainment starts at 6:30PM.
Watch for our event share on social media tomorrow for a full run-down.
Don't want to compete? No problem! We're also on the lookout for a few more volunteers. Enjoy Red Deer PCN Fun Run and the matchups at Courage Cup from the sidelines by volunteering your time. If you're interested in volunteering, please contact Jodie using the email above.
This is a 24-hour insider's Early Bird, so order your tickets ASAP! Tickets are limited – click below!
Your VIP Gord Bamford Experience Awaits!
There are just hours left to bid on this extraordinary Gord Bamford live concert experience!

Package includes:
– Table for 8
– Swag bags for 8
– Table wine
– a VIP meet and greet

These tickets are for the April 8th concert in Cochrane
Bidding ends April 7th at noon! Get your bid in on this amazing experience, and snag it for way below the retail price! Proceeds from this ticket package go towards the CACAC!

*Tickets generously provided by DVS Drywall Contractors Ltd*
The CACAC takes on Green Deer!
Our friends over at Notre Dame School have challenged us to team up and join Green Deer!

Green Deer is an annual initiative put on by Kerry Wood Nature Centre (Waskasoo Environmental Education Society) and the City of Red Deer to encourage Red Deerians to do their part in picking up waste around the city.
The CACAC team will be cleaning up around Capstone on May 13th. We hope that you'll make your own team and join us in helping to keep the city clean! Make your team, and tag the CACAC in your social posts so that we can see your team in action!

Green Deer is on until May 31st. For details, visit www.waskasoopark.ca
April is Volunteer Appreciation Month
This month is all about our amazing volunteers! It truly goes without saying that the CACAC would not be what it is without dedicated, fantastic volunteers who champion our cause. From Family Advocates, to events, Climbing Tree mentors, and admin, these people dedicate their time to help the children, youths, and families who come through our Centre.
Keep your eyes open and locked onto our social media pages to see volunteer features this month! If you would like to become a volunteer, consider joining our next Volunteer Info Session on May 30th. You can RSVP for the info session by emailing Nicole at

[email protected]
Empowered, Happy and Healthy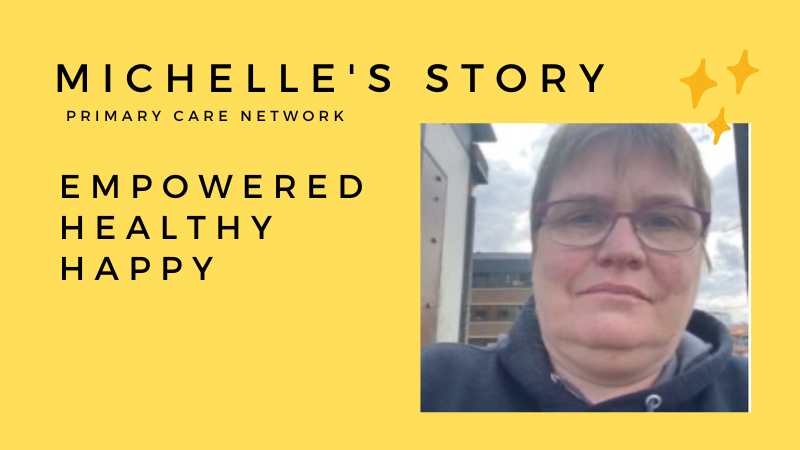 Michelle lost a kidney to cancer 20 years ago. Her blood pressure has been challenging to keep in a healthy range since. A busy life with little focus on healthy got her in trouble. In late December 2020, she ended up in emergency with extremely high blood pressure in the 200/150 range and a blood sugar of 25. She was very sick. She had a second similar episode in January. At that time, she was let go from her job. This turned out to be the best thing that happened as she now had time to focus on her health.
The RDPCN family nurse recommended she attend Diabetes the Basics as well as providing her with ongoing one-to-one support for several months. She also got connected to a weight management program, supervised exercise and Heartwise.
Fast forward to 18 months, she has decreased her clothing size from 20 to 14. Her blood sugar is now 7 and her blood pressure is in the range of 138/95. Great improvements!
She is back to work. She walks about an hour per day and she feels amazing! She has used the portion control plate to help improve her eating habits. She is eating way better and enjoying it. One thing she could not give up was Pepsi. She used to have at least 3 cans per day. Now she uses Diet Pepsi in much smaller volumes, but she cannot get by without some Pepsi. Long-lasting insulin and using the Libre sensor have been great tools to help her live healthily. She feels very empowered, happy and healthy!!
Learn more about the Red Deer Primary Care Network. Click here.
Red Deer Recovery Community will offer hope for residents from Central Alberta and around the world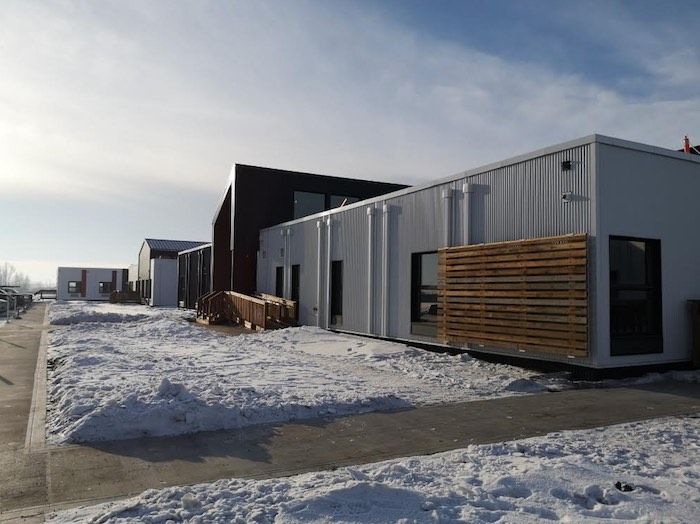 Central Albertans won't be the only ones paying close attention to the official opening of the Red Deer Recovery Community next month. According to Marshall Smith, Chief of Staff to Premier Danielle Smith, jurisdictions from across North America will be looking to the Red Deer Recovery Community for potential answers to their own issues. Red Deer Recovery Community will be the first of 11 the province is opening over the coming months.
Cities across North America and beyond have been battling an addictions crisis, and losing. As the number of homeless people and the number of fatal overdoses continues to rise, cities are looking for new solutions. After years of slipping further behind, Alberta has decided on a new approach to recovery and Marshall Smith has been leading the charge.
Smith is a recovering addict himself. A political organizer from BC, he once worked for former Premier Gordon Campbell. His own crisis started with alcohol, then moved to cocaine dependency before he eventually succumbed to methamphetamine use. The successful political operative found himself without work and living on the street for over four years. Eventually he benefited from a 35 day stay in a publicly funded recovery centre in BC.
Former Alberta Premier Jason Kenney brought Smith to Alberta to head up the UCP's addictions and recovery file. His personal experiences and incredible comeback story are at the heart of Alberta's new approach.
While the success of recovery programs vary, Marshall Smith and Dr. Christina Basedow of the Edgewood Health Network (operators of Red Deer Recovery Community) say with the right treatment and the right amount of time, they expect a very high rate of successful recoveries. Smith says the province won't give up on patients, even if some have to go through more than once.
The Recovery Community is central to this new approach, but patients who will be able to stay for up to a year, will need somewhere to go when they leave. This week the province also announced the Bridge Healing Transitional Accommodation Program in Edmonton. This "second stage" housing will ensure former addicts have a place to stay upon leaving addiction treatment centres. This will be their home in the critical days following treatment when they need to reestablish their lives by finding work or educational opportunities.
Red Deer Mayor Ken Johnston feels the 75 bed Recovery Community will be transformation for Central Alberta. Mayor Johnston says all Central Albertans will play an important role in helping former addicts when they leave the Recovery Community.
Construction of the Red Deer Recovery Community is all but complete.
Thursday, municipal and provincial politicians toured the facility and were introduced to the operators of the new facility. Dr Christina Basedow, Western VP of Edgewood Health Network teamed up with Nicholas Milliken, Alberta's Mental Health and Addiction Minister, to take questions about operations.
Premier Danielle Smith made the trip to Central Alberta to offer support for the project and see the facility first hand.
Red Deer Mayor Ken Johnston and Premier Danielle Smith listen to Chief of Staff Marshall Smith
Marshall Smith explains aspects of the Recovery Community to Premier Danielle Smith, Red Deer Mayor Ken Johnston and Red Deer MLA's Adriana LaGrange and Jason Stephan
In the days leading up to an official opening expected in February, Edgewood Health Network is finalizing the admission process which will see the first batch of up to 75 people suffering addictions moving into single and double occupied rooms.
The new 75-bed facility, will begin accepting residents battling addictions in February. Those residents will stay for up to a full year accessing medications, programming and developing life skills.
In the meantime the province expects a recovery industry will be developing in Red Deer including second stage housing opportunities and counselling.