One Day Soon project aims to lift Calgarians' spirit

From The City of Calgary
When words fail, music speaks. At least that's what The City felt when it pooled its internal creative talents to give back to Calgarians for all they have done to limit the spread of COVID-19.
Joni Delaurier, a communications professional who works with the Calgary Emergency Management Agency (CEMA), also moonlights as an award-winning songwriter and accomplished singer on the country/roots music scene. In addition to writing top-40 hits (such as "Pickup Truck", sung by Shane Yellowbird which she co-wrote with her husband Troy Kokol), Joni has previously been nominated for 'Single of the Year' at the Canadian Country Music Awards, SOCAN's 'Video of the Year' and 'Songwriter of the Year.'
On her first days off after the initial State of Local Emergency, Joni found herself – guitar in hand – reflecting on the things we're all missing out on and have previously taken for granted. "I wanted to write something that would cheer me up, to remind my friends that one day we will get back to normal," she said. "We all need something a little less heavy to look forward to."
She recorded it in her home studio and shared it with Chief Tom Sampson back in the office.
"When I first heard this song, it really struck me," said Chief Tom Sampson with CEMA. "In the flurry of my day-to-day work, pausing for a couple of minutes and taking in the song and imagery, had me realize just how much we've all been missing out on since this all started. It wasn't until that moment that I fully realized just how hard this has been on us all, and how much we've missed out on over the last few months."
The creation of the video was very much a team effort, and the talented creative folks from The City's Customer Service and Communications business unit played a big role. The opportunity to work on something a little lighter, fun and uplifting was also a highlight for the team.
Delaurier will post the song on streaming platforms and will donate any proceeds from streaming revenues to the United Way of Calgary's COVID-19 Community Response fund, funds which will stay in Calgary for Calgarians.
Highlighting the many things we all can look forward to getting back to doing in Calgary, 'One Day Soon' captures Calgary's incredible spirit, resilience, and community strength

"Winter Escape" Family Day Celebration will go on for 2 weeks!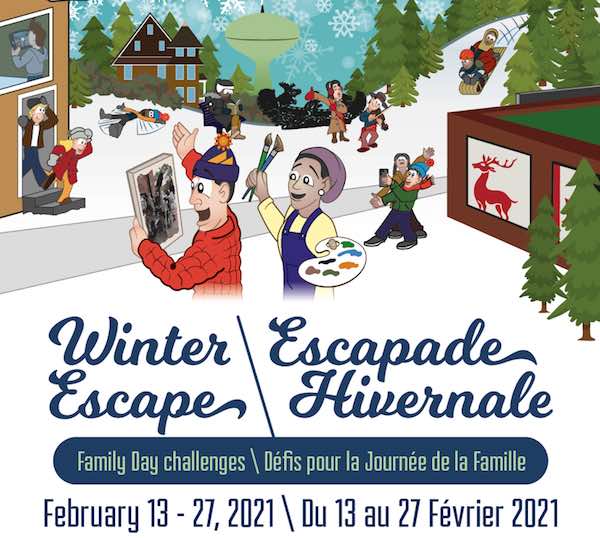 Submitted by Red Deer MAG (Museum and Art Gallery)
Extending Family Day: MAG to participate in 14-day cultural challenge
The Winter Escape Family Day Challenge arrives in Red Deer on February 13
Nine cultural organizations in the Red Deer Community are collaborating to create a Family Day celebration, Winter Escape/Escapade Hivernale, comprised of various activities, both outdoors and virtual, that participants can complete anytime between Feb. 13 and Feb. 27.  Despite the COVID-19 pandemic, local arts and cultural organizations are still finding ways to celebrate one of the most popular holidays: Family Day. Register yourself or a team at www.winterescapereddeer.ca  starting February 5th.
"We are trying to make the Winter Escape Challenge as family friendly, senior friendly, and accessible as possible," says Lynn LeCorre, Education Coordinator at the Red Deer Museum + Art Gallery (MAG). "We want people to explore culture and heritage in Red Deer, and recent circumstances have pushed us to think of new ways to make that happen."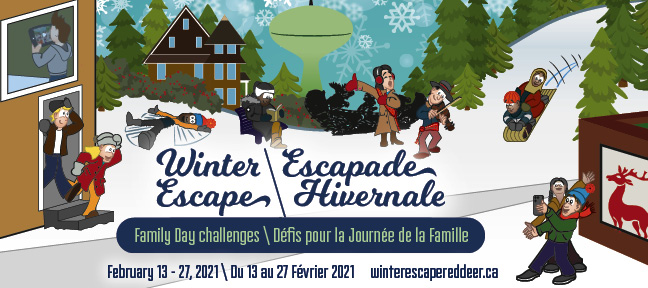 Challenge activities are designed to allow for safe social distancing while bringing participants together. Work individually or with a team to answer trivia questions and complete photo and video challenges. Activities include snapping a selfie in front of some of Red Deer's murals, learning simple powwow dance moves, and the MAG Virtual escape room. Teams can register online and join in on the challenge for free, and completion of challenges will allow participants to earn entries into a draw to win one of three gift baskets – one per team category. This event is offered in partnership by the Alberta Sports Hall of Fame & Museum, Association canadienne-française de l'Alberta, Norwegian Laft Hus, Red Deer Aboriginal Dance Troupe, Red Deer Arts Council, Red Deer Cultural Heritage Society, Red Deer Public Library, Red Deer Museum + Art Gallery (MAG), and Sunnybrook Farm Museum. In times of uncertainty, these organizations are excited to help bring culture to the people of Red Deer.
The Red Deer Museum + Art Gallery works to be Central Alberta's leading establishment for the research, collection and presentation of visual art and material culture that is related to this region. The MAG is a vibrant and inclusive gathering place for our community and its exhibitions and programs promote the enjoyment of art, culture and the history of Central Alberta.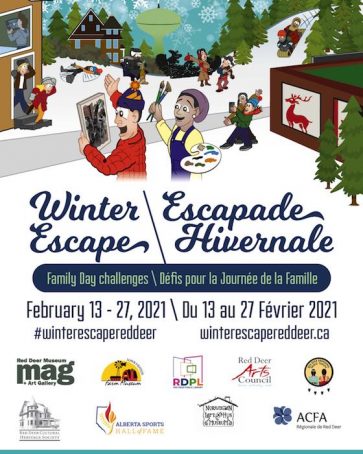 Alberta production Pipe Nation seeking to tap musical talent for soundtrack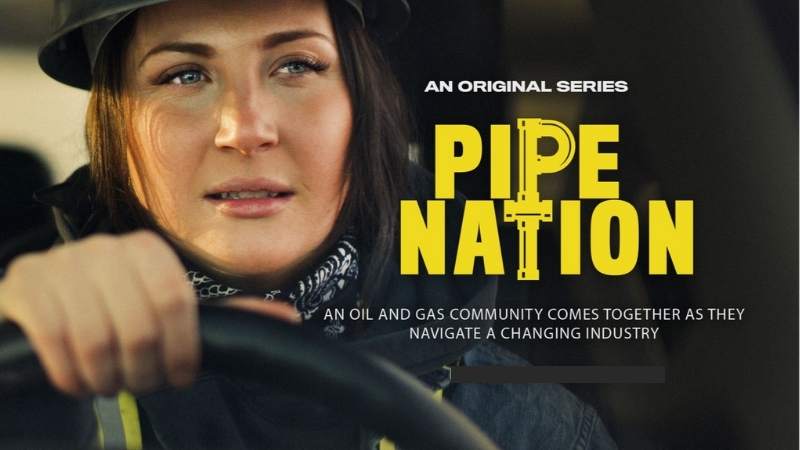 Here are the details.
January 13, 2021
Edmonton-AB, CANADA-​One of the largest independently funded tv-series in Canada, Pipe Nation, is seeking talented musicians to round out its soundtrack as the pilot episode nears completion.
The director, Raoul Bhatt, and executive producer, Dan Svedberg, are seeking submissions from Canadian and American artists to collaborate on the show's soundtrack.

The dramatic series is told through the experiences of a single mother working in the male-dominated, oil and energy industry. The pilot was filmed in August and September of 2020 in the picturesque mountains of Canada and the Edmonton area. 18 scenes and 180 takes were captured in Sundre, Alberta, which was transformed into the fictitious town of Hardwell. A great deal of effort has been put into this pilot including a $300,000 built for the show pipeline, a medical helicopter, and a long list of heavy equipment worth $180 million.
The scenes are now in editing, where the crucial process of pairing beautiful scenes with dramatic music is underway. Several genres of music including, rock, blues, country, electronic dance music, and classical will be used in the series. The show's soundtrack will be released on Apple Music, Amazon, Spotify and Google Play Music in the coming months. Director, Raoul Bhatt and his team have been in post-production for the last three months​. ​The pilot tv-series is expected to be complete by February 2021.
Musicians, labels, bands looking to collaborate or submit their work, please contact Executive Producer & Sound Designer, Daniel Svedberg, and Director, [email protected]
Read more on Todayville.