On The Streets of Red Deer…
We welcome stories from our readers. Here's a thought-provoking submission from local writer Tim Lasiuta
On The Streets of Red Deer…
By Tim Lasiuta
The streets of Red Deer are teeming with life…
There are the sounds of children running with their parents to school and activities. Parents and grandparents' homes echo with the joy that can only come with the sounds of a newborns first cry, first roll over, first steps and first words.
Gathering places resound with the sometime deafening volumes of cheers for athletic contests, the sounds of applause as the musicians among us gift us their talent, there are sounds of silence as we mourn the lost among us at funerals and remembrances of life. Songs of praise fill local places of worship as well as words of truth.
Our administrative houses can be filled with discussions on greater good, or lesser evils.
However, the streets of our city, or any city, can often be places of deadly silence! Cries for help echo through the streets and can be read in the eyes and heard in the voices of our lost youth and homeless.
With the legalization of marijuana products such as vape, pot sales and edibles and the establishment of 'safe injection clinics' for harder drugs, our society has acknowledged the problem that has existed for decades. Yet in that admission of a problem, we often deal with the symptom of a greater issue.
Close to 50 years ago, comic book writer Denny O'Neil and artists Neal Adams and Dick Giordano (above) dealt with the issue of drug addiction as did Stan Lee and Gil Kane (below). No other panel of comic book art expresses the sorrow of social issues better than the cover of issue 86…and a corresponding panel from another classic issue.
The truth is that while our streets and homes often do reflect the sounds of joy, they often do not and with that the dark side of our society's obsession with pleasure and selfishness hides a moral issue that is at the core of addiction that leads to destruction at so many levels.
There is no moral high ground in our pursuit of pleasure. We are all guilty of selfish behaviours; some call it sin and a relationship with God is the answer, while others accept our weakness as part of who we are and dance on the edge of the sharp sword hoping we do not fall across the blade that can separate bone from marrow. Some escape from their self imposed hell yet may never experience true freedom without seeing death first hand.
The result of addictions are many. If we are addicted to food, we gain weight. If we are addicted to alcohol, we live unhealthy lives with major health complications and damaged personal lives. If we are addicted to smoking, we may often experience respiratory issues. Addiction to pornography will destroy personal relationships relentlessly. Drug addiction at any level, as well documented leads to fractured lives that may include homelessness, criminal activities, broken family relationships and sometimes 'accidental' death.
The cost to society is incalculable.
What is the value of a human being? What is the value of a positive future in present day dollars? What is the price of joy and fulfillment? What is the cost of the criminal activities perpetrated by addicts in pursuit of their fix to their victims in terms of insurance increases and peace of mind?
Why do we allow 'entertainment' into our lives that glorifies the very behaviours we know to be destructive to healthy lives? Why do we accept behaviours in our own lives, often justifying it with utterances that decry responsibility for our poor choices?
There are so many variables that a simple solution is never available, save one…
Good choices..
They are never easy, but the more you make good decisions consistently, the easier the positive path becomes.
If you make a bad choice, next time, make a good one…
Every time we make a decision to go left, or to go right, there are consequences. If we decide to take that first drink, cigarette, or toke or hit of acid, engage in sex or sex related activities in a dangerous environment, crystal meth or fentanyl we set ourselves on a path that may lead to where we don't want to go. Often, all it takes is ONE bad decision to end our lives or to start a downward spiral that drags our families down with us.
No good decision is ever regretted while poor decisions compound very quickly. Every decision we make impacts everyone around us; our present and future families, those we work with, those we interact with as we drive to and from our activities, team-mates. There is no such thing as a decision that affects no-one else.
We are all human and born with a selfish heart.
As a society, we cannot expect roses from a Caragana bush so we should not expect good results from allowing and legalizing substances that are proven to lead down a path marked with damaged and dying users.
However, once the garden path is made, we often cannot go back and re-do our past. We must pursue personal choices and government policies that reward the better road that may or may not include those sewn with desperation in the past. Making decisions based on economic factors for behaviours with human consequences is not a sound process. You can only solve economic problems with economic solutions, spiritual problems require divine intervention and human problems demand human solutions no matter the cost.
Decide well, the future is waiting…Your choice which one.
Tim Lasiuta
Tim Lasiuta is a local writer with interests in history preservation, from environmental to pre-contact native archaeology, faith and telling stories that matter in Central Alberta. His work has appeared in Canadian Cowboy Country, True West Magazine, Mad Magazine, Alberta Venture, in published anthologies and Comic Buyers Guide.
You can contact Tim at [email protected].
Here is another of Tim's recent stories:
Red Deer family rocked by cancer diagnosis seeks support from the community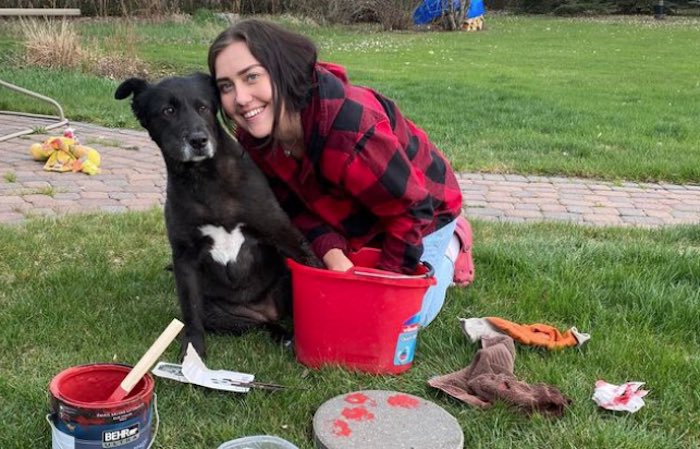 With permission from
Abby Marie Maurier
I am reaching out to you today to let you know that my beautiful daughter Abigail has just been diagnosed with cancer. She has Lymphoma, which is cancer of the lymphatic system and she also has a large mass on her right lung.
What I'm asking for is a variety of support in these ways:
1. Have you or someone you know been diagnosed with cancer, specifically Lymphoma and do you have information you can share about treatement, top clinics etc.
2. Are you someone that has information that you can share towards her holistic healing? She will require postive lifestyle changes such as nutrition, meditative yoga, massage, etc.
3. Can you help support Abigail's journey by contributing towards her fundraiser in order to help her prior to treatments, during and afterwards.
4. Your prayers, intentions, love and support is greatly appreciated
5. Please share this post so we can reach as many supporters as possible
I am a warrior Mama Bear on a mission to heal my daughter and I won't stop at anything. I believe healing is possible, I believe in the power of community and love and I believe that together, all of us will help heal her in some special way.
Hello, my name is Nicole and I am fundraising for my beautiful daughter Abigail. Abigail was recently diagnosed with Lymphoma, which is cancer cells in the lymph system, and she also has a large mass on her right lung.
She is a young beautiful woman, age 24 and she graduated as a Cardio Tech in 2021 and has been enjoying her work at the hospital tending to cardio patients with the utmost love and care. She has just started her journey in life, residing with her long-term boyfriend Gus in their home with their 2 bunnies, Biggie and Peaches. Abigail also has a dog named Kyah, who is with her in the photo.
Anyone who has been blessed to cross paths with Abigail knows how special she is. She radiates light and love where ever she goes and has a heart of gold. Ever since she was a baby, I have called her my earth angel.
With her recent diagnosis and as her mother, I am asking for your help to please contribute what you can towards her journey with cancer. The funds will be used to allow her to take time off work and focus on her health and treatment. We are looking into a variety of cancer clinics in order to offer her the best outcome possible because she is so deserving of a life of longevity and living cancer free.
Another important part of Abigail's healing is providing her with proper nutrients, wholesome foods, meditative yoga, massage therapy and other holistic treatments to strengthen her body which the funding will help support.
Your contribution is received with gratitude and appreciation and I thank you with all of my heart for your donation to help my daughter.
Business leaders decide it's time to reduce the number of homeless in Red Deer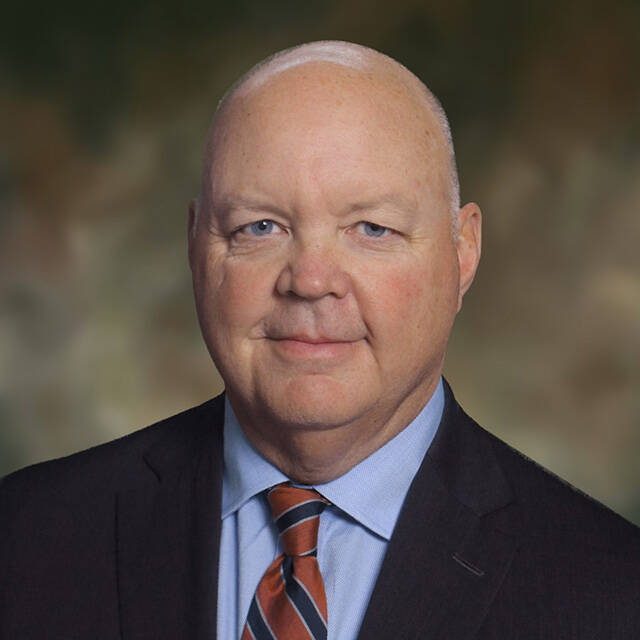 News release from the Red Deer & District Chamber of Commerce
Red Deer & District Chamber of Commerce to form Task Force on Homelessness in Red Deer
The Red Deer & District Chamber of Commerce will be convening a Task Force of community and business leaders to address the issues of homelessness and identify actionable steps which can be taken to tackle this generational challenge in Red Deer.
"With the release of the City of Red Deer's Point in Time (PIT) Report on homelessness last week we are very concerned and disappointed with the effectiveness of the strategies currently in place, and the urgency by which we need to turn this situation around within our city," commented Scott Robinson CEO of the Red Deer & District Chamber of Commerce. "Clearly our current strategies are not enough, and we need to elevate the urgency by which we get things done to reduce the number of citizens who are without a place to live. The growing number of people who are homeless is not sustainable and is impacting on our sense of pride, safety and attractiveness of our city to business and industry."
"We will share more about this Task Force and the next steps in the coming weeks. Time has run out to act with conviction, courage, and clarity. Our community and citizens deserve that from our community leaders, and we are ready to bring the business community and the urgency required to the table."
Over the next 60 days, the Red Deer & District Chamber of Commerce will be reaching out to its business and social agency partners to build the Task Force on homelessness and establish a strategy to address the critical steps that need to be taken to reverse the trends and further our community's vision as a vibrant and healthy city.
Matt Cassidy, Chamber Board President. remarked "Our Chamber is positioned to be the collaborative leader in connecting our business community, social agencies, and elected officials together, to find tangible progress on this complex issue. All businesses rely on the vibrancy of our community as they strive to be sustainable, innovative, or grow, and the results of the PIT Report indicate that we need to do much more. This task force will help hold our leaders accountable for the actionable progress needed and engage one another effectively."
"In speaking with our membership, and those working closely with the vulnerable populations there are best practices and models for delivery that are successful in other parts of the world that we need to start implementing" says Robinson. In addition, we need to look at ways that our private sector can get more involved and bring their expertise and strategic thinking to the table. As a collaborative community we also need to ensure that governments at all levels are delivering on their promises of affordable housing and eliminating barriers to expediting these investments.
Established in 1894 the Red Deer & District Chamber of Commerce is a non-partisan, collaborative business leader representing over 825 member businesses. As one of Red Deer's oldest and most established membership organizations we are striving to build a vibrant community that fosters an environment where businesses can lead, be innovative, sustainable, and grow.