Off-site events and Morning of Faith give back to our community during Westerner Days 2017
Westerner Days Fair & Exposition for 2017 may be over, but the impact on our community is lasting. Seventeen official off-site events were held this year with over ,000 raised, benefiting local not-for-profits and many events also collected Food Bank donations.
From pancake breakfasts to barbeques and chili cook-offs, food was a common theme during our community gatherings. A total of ten pancake breakfasts were held that raised a combined total of ,800 and five barbeques raised ,290. BIG 105 and 106.7 The Drive Chili Cook-Off event, benefitting the Kidney Foundation, brought in ,729.90.
Westerner Days' Morning of Faith, presented by 90.5 Shine FM, on Sunday, July 23, had over 2,600 people in attendance. The non- denominational service was free to attend, and guests were encouraged to bring a donation for the Red Deer Food Bank. A staggering 530 lbs of food was collected and 2.55 in monetary donations.
Westerner Park would like to thank everyone who planned or participated in a Westerner Days off-site event. Our community united together in celebration and support, which is what being a Westerner is all about!
Tour the 2023 Red Deer Hospital Home Lottery grand prize dream home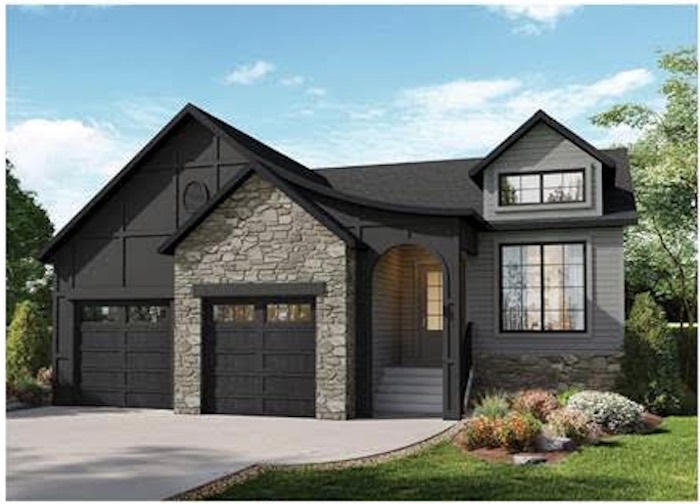 Later this month, someone is going to win this 3,049 sq ft beauty, built by Sorento Custom Homes.
The 4 bedroom, 3.5 bath bungalow is located in the new Evergreen neighbourhood, backing on to protected green space which a lucky family will be enjoying through a large wall of windows, and a cozy screened patio.
Don't wait any longer to buy tickets for a chance at 124 prizes valued at over 1.2 million dollars. And.. Don't forget the Mega Bucks 50 Raffle which is over a half million dollars – winner takes half!
Major prizes also include a 2022 Extreme Outdoors Mini MAX trailer, LG 55″ TV, Patio furniture set, Daymak Electric Bike, Camping set, Dyson Cordless Vacuums, Hisense portable air conditioner, Gyroor Scooter, PADERNO cookware set, and a Cuisinart small appliance package. But let's take another look at this dream home.
Tickets start at only $25 each!
CHECK OUT OUR GREAT TICKET PACKAGES
1 for $25 • 5 for $75 • 10 for $125 • 25 for $250
Over $1.2 Million in prizing to be won!
Win half of an increasing jackpot of up to $1,000,000
$10 EACH | 10 FOR $25
25 FOR $50 | 50 FOR $75
Win half of the current jackpot of:
Celebrate Canadian Environment Week by Volunteering at the Green Deer River Valley Cleanup, June 10!

From the Waskasoo Environmental Education Society
Formerly called the Red Deer River Cleanup, the Green Deer River Valley Cleanup will take place at the Kerry Wood Nature Centre from 12:00–3:30 p.m. on Saturday, June 10, 2023.
This annual spring initiative draws volunteers from across the city to join forces to keep our waterways clean and safe by spending the afternoon picking up litter near the Red Deer River and in the surrounding river valley.
Refreshments and prize raffle to follow litter cleanup! There will be over $1500 in prizes for volunteers; including two grand prizes donated by NOVA Chemicals. Each grand prize includes one full-size patio heater.
How it works:
1. Meet at the Kerry Wood Nature Centre field any time between 12:00 p.m. (noon) and 1:00 p.m. to receive your supplies and begin cleaning litter along your assigned route. Children 12 & under must attend with an adult.
2. Return to the Kerry Wood Nature Centre between 2:00 p.m. and 3:00 p.m. to hand in your unused supplies and enjoy some light refreshments.
3. Prize raffle will begin shortly after 3:00 p.m.
Suggested to please wear/bring:
• Visible, weather-appropriate clothing
• Closed-toe walking shoes
• Hat
• Water bottle
• Sunscreen
• Bug spray
• Gloves
For more information:
• Visit https://www.waskasoopark.ca/kerry-wood-nature-centre/green-deer#riverCleanups
• Email [email protected]
• Phone 403-346-2010
Creating a population of citizens interested in, aware of, concerned about and involved in their natural and cultural history.
The Green Deer River Valley Cleanup is made possible thanks to the generosity and support of NOVA Chemicals, INEOS Canada Partnership, Friends of the Kerry Wood Nature Centre, and The City of Red Deer.