Notley Delivers State Of The Province Address
By Sheldon Spackman
Jobs and economic diversification are two of the main focus areas for the Alberta Government going forward. That according to Premier Rachel Notley who delivered a State of the Province Address from the Jack Singer Concert Hall in Calgary Wednesday afternoon.
Notley says Alberta needs to diversify it's economy and make it more modern by investing more into industries like Agri-Food, Tourism and Technology to name a few, that are further up the value chain. Diversifying in the world's Energy Markets is also a priority, naming Wind, Solar and Thermal power as future areas of growth.
However, Notley's Government also plans to phase out Coal Production and implement a Methane Reduction Program to help Alberta become a leader in Climate Change Reduction, adding the province's Energy Industry is very open to becoming part of a new Clean Energy economy going forward.
She says the bottom line remains though, Alberta needs to end it's land-lock and get it's products to tide water. Notley says being able to sell to global markets would result in more customers and ultimately more profits for Alberta.
Notley wants to "set a new and better course for Alberta" and rejects the notion of cutting Public Service jobs in Health Care and Education. However, she says the province's budget has to move back towards balance, so spending increases will be few and far between in the next little while. She says many new projects will likely have to be funded through budget re-allocations.
Notley says Education will be key moving forward, adding her government has already restored funding for K-12 education in the province, which she says resulted in eleven hundred new teachers in Alberta since being elected last year.
The Premier pointed out the government's launch on October 18th of a new School Curriculum Survey which aims to consult with stakeholders in helping to create the best curriculum for Alberta's students in the future. A tuition freeze for another year for Post Secondary students was also announced on October 19th with the goal of making Post Secondary education more accessible. There are also plans for more work-force training in the future as well.
Notley began her address on Wednesday by paying tribute to former Premier Jim Prentice who died in a B.C. plane crash October 13th. She sent out her thoughts, prayers and condolences to Prentice's family and friends, describing him as "Gracious" and "Statesman-Like". In speaking of Prentice's Public Service contributions to Albertans and all Canadians, Notley said "Jim Prentice made a difference".
You can watch the entire State of the Address here: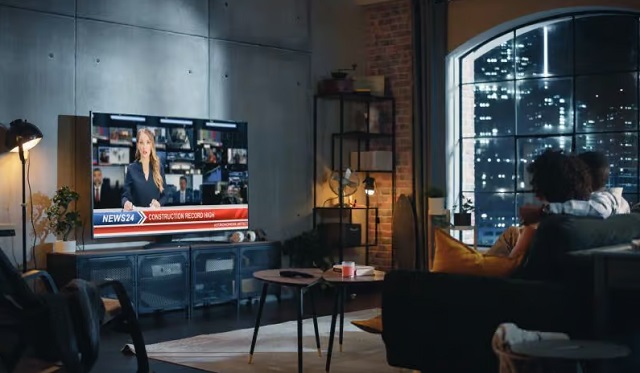 BY
RICHARD KELLY
No mention of excess mortality. No mention of the Forest of the Fallen. Nothing about the imminent WHO changes. Nothing about the dangers of Digital ID or the Misinformation Bill. Nothing about the risks of Central Bank Digital Currencies. Evidently the editor sees no "responsibility to our readers and to society in general" in respect of these issues.
An email from the editor of a major daily Melbourne newspaper has come into my possession. I won't say how, since it might incriminate me as being part of a household that pays for a subscription. Let's just say that it's possible that the subscription was taken out using an email address that I have access to. Or something. The very first words of the email are:
As a subscription benefit, from today [masthead name redacted] editor [name redacted] will send you an exclusive analysis of the week's most important stories each Friday.
That's what I call a 'marmalade dropper,' a statement so utterly preposterous that to read it over breakfast would cause such a fit of apoplexy that one would choke on one's marmalade toast and drop it on the floor, for it to be consumed by the dog.
Luckily, I'd had breakfast already. Intrigued by this alleged 'benefit,' which might better be regarded as a 'threat,' I read on. The newish editor started off by quoting a former editor:
[Masthead redacted] "does certain things differently from other newspapers simply because … we're not there as a means of simply passing a word from a mouth to an eye, we've a responsibility to our readers and to society in general."
That is an unabashed endorsement of the practice of selecting and then framing the stories they deem fit to print, rather than simply reporting the bare facts. Then this:
Readers of [masthead redacted] want more than the kind of imitable journalism they can find on countless free-to-read news sites and unoriginal, uninspiring and sometimes unhinged publications.
The editor couldn't resist, either through spite or an inferiority complex, a swipe at other news sites. Too gutless to name those he thinks 'unhinged.'
It goes on:
…our readers want depth and quality, excellence and rigour. They want a publication with scruples that is willing to fight for its readers, its city, and hold power to account, without fear or favour. One that will doggedly pursue public interest investigations to shine light on the darkest parts of our society, but also celebrate Melbourne's successes and be constructive and mature in its approach to difficult subjects.
"Fight for its readers?" Did it fight for those who were shot in the back with rubber bullets when Victoria Police corralled them at the Shrine of Remembrance? "Doggedly pursue public interest investigations?" Did they doggedly pursue the hotel quarantine fiasco? As I recall it was only Peta Credlin who had the guts to ask the then Premier any hard questions about this and other Covid crimes. Did they ever get to the bottom of who ordered the curfew? Was it the Premier, the Chief Health Officer, or the Police Commissioner?
"…be constructive and mature in its approach to difficult subjects?" What a string of weasel words that is! The translation is "ignore totally any concerns about vaccine safety and smear anyone who raises the issue."
But there's more. The email goes on to list the things they did talk about in the last 12 months. See if you can spot what's missing.
…war crimes of Australia's most decorated soldier, Ben Roberts-Smith. We promoted mature discussion about the future of Melbourne and its suburbs. We broke the news that the nation's biggest plastic bag recycling scheme was continuing to operate even though its recycling function had collapsed, resulting in millions of bags being stuffed into warehouses across the country.

We exposed huge failings in the Department of Home Affairs across a range of stories that exposed a failure to prevent human trafficking and questionable payments of Australian taxpayer money to foreign officials. When we reported that the influential head of that department, Mike Pezzullo, had attempted to influence and cosy up to politicians, he was stood down pending an investigation.

We pored over every detail of the state government's cancellation of the Commonwealth Games and exposed the shambolic management of that decision. We sent reporters to cover a war in the Middle East with huge emotional impacts on many in Australia, and indeed on domestic politics.

We led the coverage of one of the most extraordinary murder investigations in recent history. We've looked at the schools we send our children to and turned our attention to the burgeoning suburbs where Melburnians are increasingly choosing to live.

We fought for our readers' right to know what is happening within the justice system, by opposing suppression orders and battling for access to court documents in the Magistrates', County and Supreme Courts, all the way up to the High Court of Australia.

We've celebrated the city's major events. We didn't miss a beat during one of the great AFL seasons. We took readers inside the Lord's Long Room at one of the most controversial moments in its history and we replayed the Bairstow dismissal as frequently as we possibly could.
What great stuff. Plastic bag recycling. Australian Rules football. Cricket dismissals. Phonics in schools. A reporter sent to a war zone. A spectator at the bankruptcy of third-world Victoria, epitomised by the cancellation of the Commonwealth Games and the Airport Rail.
There's an enormous gaping hole in the coverage, just like there's an enormous gaping space in the foyers of office towers all over the city, as the utter destruction of our once beautiful Melbourne echoes the utter destruction of lives and livelihoods caused by mask mandates, 'social distancing' and vaccine mandates.
Nothing about the morality of excluding people from daily society. No mention of excess mortality. No mention of the Forest of the Fallen. Nothing about the imminent WHO changes. Nothing about the dangers of Digital ID or the Misinformation Bill. Nothing about the risks of Central Bank Digital Currencies. Evidently the editor sees no "responsibility to our readers and to society in general" in respect of these issues. I'll be waiting for an age, I think, to get that kind of coverage.
A final quote from the email is even more chilling:
You, our subscribers, made all this and more possible by supporting our journalism. And I can assure you, this is only the start of what we believe we can accomplish as a newsroom.
So what is it that they are only at the start of accomplishing as a newsroom? What is it, other than suppressing some stories and promoting others, that they want to do?
At least I don't pay for this stuff. Oh, wait.
Republished from the author's Substack
A Matter of Fact: AP news story misrepresents the oil sands by ignoring environmental progress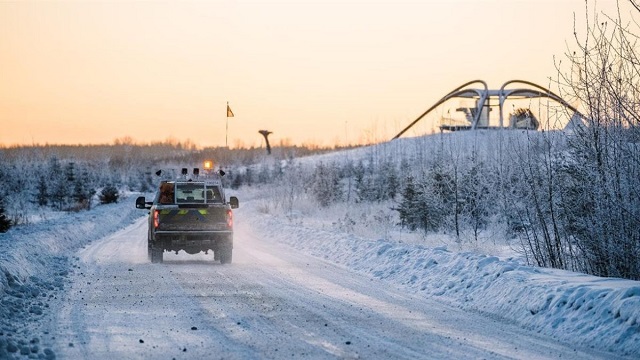 A truck approaches Wapisiw Lookout, the first reclaimed tailings pond in the oil sands industry. Photo courtesy Suncor Energy
Producers reducing emissions per barrel, on track for absolute emissions reductions
A widely-circulated article this week by the Associated Press misrepresents Canada's oil sands industry by ignoring its progress improving environmental performance and its commitment to achieving climate targets.
Here are the facts.
Fact: Canadian oil is not "the world's dirtiest"
The article repeats the false narrative that oil from the oil sands is far "dirtier" than other crudes produced around the world. This is not the case.
Analysis by S&P Global found that average oil sands emissions per barrel are in the range of other crude oils consumed in the United States, the industry's main customer.
Average oil sands emissions per barrel range from 1.6 per cent below to 8.6 per cent above, depending on production process, S&P Global predecessor IHS Markit reported in 2018.
Canada's oil sands producers are doing more to reduce emissions than operators in other countries, according to BMO Capital Markets.
Between 2013 and 2021, BMO estimates the average oil sands barrel shaved off more than 22 kilograms of emissions, compared to a reduction of just five kilograms per barrel for other major global oil producers.
Fact: Oil sands producers reducing emissions per barrel, on track for absolute emissions reductions
The AP article makes no mention of the success oil sands producers have achieved reducing emissions per barrel. That so-called emissions intensity is now estimated to be 23 per cent lower than it was in 2009, according to S&P Global.
Further, there is no mention that the success reducing emissions per barrel is catching up to production growth, and total oil sands emissions may be close to their peak.
Last year, for the first time since S&P Global started estimating the data, oil sands production went up, but emissions did not.
Total oil sands emissions were 81 megatonnes in 2022, nearly flat with 2021 despite a production increase of about 50,000 barrels per day.
Last year analysts predicted that absolute oil sands emissions would start going down by 2025. The new findings indicate that could happen sooner. And that's before shovels hit the ground for the Pathways Alliance's foundational carbon capture and storage (CCS) project.
Fact: Pathways Alliance collaboration is critical to emissions reduction
The AP article leaves out any mention of the Pathways Alliance, one of the most significant environmental initiatives ever undertaken in Canada.
Six companies representing 95 per cent of Canada's oil sands production are working together with the goal of net zero emissions in their operations by 2050.
With anticipated co-funding support from Canadian governments, the Alliance has announced plans to invest about $24 billion before 2030 in the first phase of its plan.
This includes $16.5 billion on the foundational CCS project and $7.6 billion on other technologies like switching to clean hydrogen and electricity to power oil sands operations.
About half of the targeted 22 million tonne per year emissions reduction by 2030 will come from CCS, with a network connecting CO2 capture at an initial 14 oil sands facilities to a storage hub in northern Alberta.
Fact: CCS projects in Canada are working
The AP article perpetuates the inaccurate position that CCS is not a proven technology. But CCS in Canada has successfully operated for more than two decades.
Canada has six of the world's 39 commercial CCS operations, accounting for about 15 per cent of global CCS capacity even though Canada generates less than two per cent of global CO2 emissions, according to the International CCS Knowledge Centre.
In Alberta, since 2015 two CCS projects – both tied to oil sands production – have safely stored more than 12 million tonnes of CO2, or the equivalent of taking more than 2.6 million internal combustion engine vehicles off the road.
Fact: The world needs oil now and long into the future
While activists trumpet the narrative that the world is rapidly transitioning away from fossil fuels, the reality is oil and gas will be around for a long, long time.
Even as more renewable and alternative energy sources become technically and economically feasible at a large scale, on the current trajectory the International Energy Agency (IEA) projects that oil alone will still supply 26 per cent of world energy needs in 2050. That's down only modestly from 30 per cent in 2022.
Even in the IEA's unlikely net zero scenario – which would require unprecedented global cooperation and includes more than a third of emissions reductions coming from technologies that do not yet exist – oil still accounts for 8 per cent of world energy supply in 2050.
Oil demand for non-energy use (like pavement, which improves in quality when using oil from Canada's oil sands) even continues to increase in the IEA's net zero scenario, rising to 6 per cent of world energy use in 2050, from five per cent in 2022.
Canada's oil sands industry leads the world in its commitment to continuous improvement in environmental performance and emissions reduction, and this should be recognized by media outlets including the Associated Press.