Normandeau Student Supporting Mom Through MS Fundraiser!
By Sheldon Spackman
It's the kind of story that warms your heart. A Grade 6 student from Red Deer's Normandeau Elementary School has undertaken a fundraising initiative this week to help those living with MS in Central Alberta.
Last week, Taylor Teuling gave a presentation about MS to his fellow classmates after spending roughly two and a half months studying the subject. Up until recently, Taylor's mother Jodi McCutcheon was a volunteer at Normandeau School but has been absent due to MS symptoms. Taylor felt it was important to share why his mother was no longer at the school.
After his presentation, there was an opportunity to ask questions. One classmate asked if they could hold a fundraiser. Taylor thought it was a great idea and has now taken matters into his own hands, while enjoying tremendous support from his peers.
Starting Monday, June 12th, Normandeau Elementary School will be hosting a Toonie Drive for the week, while on Wednesday, June 14th, his class will also host a Bake Sale during the noon hour. Taylor hopes to raise $800 for the MS Society of Canada – Central Alberta Chapter.
MS Society Development Coordinator Kim Mortimer says all the money raised will stay in Central Alberta and be used to help fund research and the local programs and services they provide.
Evaluation Assistant – Part-time Casual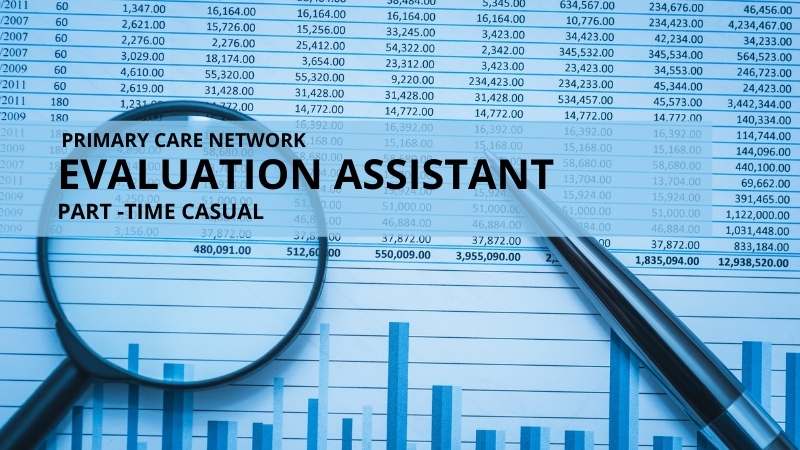 Evaluation Assistant – Part-time Casual
The Evaluation Assistant will be part of the Evaluation Team at the Red Deer Primary Care Network (RDPCN) working under the direct supervision of the Evaluator. The main responsibilities include data collection, data entry, as well as supporting both analysis and reporting for a broad spectrum of RDPCN programs and services. The successful candidate should be competent at working both independently and in a team environment; accurately managing data, and contributing to high quality reports and other deliverables.
Key Strengths of Candidates;
Bachelor degree in social sciences or health-related area
Experience in applied research or evaluation, quantitative and/or qualitative (minimum 2
years preferred)
Excellent command of Microsoft Excel, Word, Power Point and Outlook
Strong written and verbal communication skills
Detail orientated and organized
Able to work flexible hours with some evenings
and/or weekends.
This position is part-time casual, with varying hours
Act now. APPLY
Submit your curriculum vitae to [email protected] (with "Evaluation Assistant" in the subject line), or by fax to 403.342.9502. A full job description can be found at https://rdpcn.pcnpmo.ca/Careers.
Closing date: April 19, 2021 or until a successful candidate is found. Only candidates selected for an interview will be contacted.
City will identify potential locations for new homeless shelter by early May