NFL Odds Seeing More Action as North American Football Expands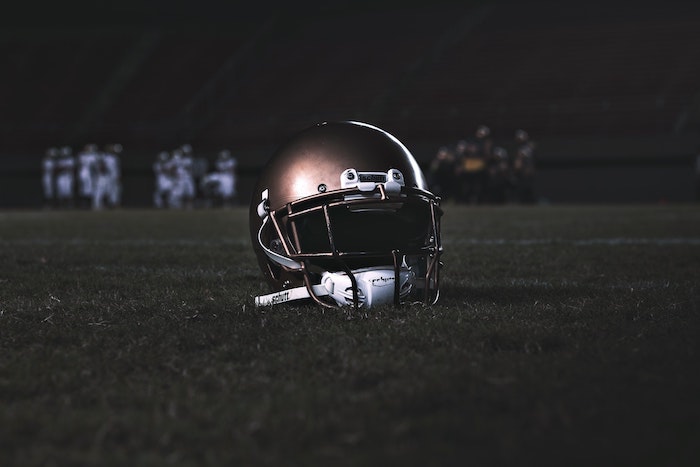 Super Bowl LVII wrapped up the 2022-23 NFL season on February 12th. Like back in 2020, the Kansas City Chiefs' quarterback Patrick Mahomes led a fourth-quarter comeback for a win against the Philadelphia Eagles. It was an exciting game to watch between two quality rivals—even for CFL fans who don't follow the regular season.
And, despite the fact that locals either cheer on the Edmonton Elks or the Calgary Stampeders throughout the CFL season, added attention is being given to the US league. Though the Chiefs won the Super Bowl championship game only a week ago, NFL odds are already focused on next year's winner. While it might seem strange to focus on which team will lift the Lombardi Trophy next year when the last season just concluded, it's actually a popular time for bettors to forecast a winner.
That's because sportsbooks offer high-value lines on futures bets that are placed a year ahead of the event. And it looks like they're favoring the Kansas City Chiefs to win yet again with odds of +550, followed by the Buffalo Bills with odds of +700. For Alberta locals, the availability of odds from sportsbooks has helped boost interest in the league—and especially its championship game.
But the availability of betting markets isn't the only reason residents in Red Deer and beyond are focusing on the NFL. It's also because US-based football has seen major expansion in the last few years, including the launches of the USFL and the XFL. As North American football grows, so does its coverage north of the border.
The New Spring & Summer Leagues
Those who only loosely follow the CFL and NFL might not realize such a weighty expansion is underway. In fact, despite its successful first season as a US-based professional summer league, the USFL has flown under the radar for many.
The league was originally launched back in the early 1980s as a competitor to the NFL. However, its 2022 relaunch, helmed by Fox Sports, is instead branding itself as a 'summer league'. This prevents the USFL from competing directly with the NFL or CFL, which remain North America's most dominant tournaments in terms of viewership and revenue.
Meanwhile, Dwayne Johnson and his co-stake in Redbird Capital are looking to relaunch the XFL after multiple false starts under WWE owner Vince McMahon. McMahon first attempted to launch the league back in the early 2000s, then failed again after a doomed 2020 spring restart.
After a buyout from Redbird Capital, the XFL is set to start again in mid-February. Similar to the USFL, it will avoid direct competition with the NFL and CFL by running a spring league. Notably, the XFL will differ from traditional football formats by offering a shortened and action-oriented format.
A Flooded Market or Endless Content?
The goal behind the USFL and XFL is to capitalize on downtime in the NFL and CFL. Given the US's propensity for over-the-top entertainment, there's certainly a market for non-stop football coverage. However, American football fans also have the NCAA's year-round football coverage to look forward to.
Will the USFL and XFL survive or will there be a proliferation of football content without enough dedicated viewers? The USFL's first successful season hints that the league has staying power. As the season advanced, the USFL picked up more viewers at a steady pace. Additionally, USFL rosters feature head coaches from the NFL, CFL, and NCAAF. With solid leadership comes better play, which can lead to more dedicated fans.
Still, it's far too soon to see how the XFL will pan out—and how its success or failure might help or hinder the USFL. Additionally, there have been concerns about the availability of pro football players, and in which league they might end up as contracts and salaries start to become more standardized. For now, football fans can simply dive into the added coverage without worrying about missing any games due to overlapping schedules.
Book of Shadows slot game review — symbols, features and bonus games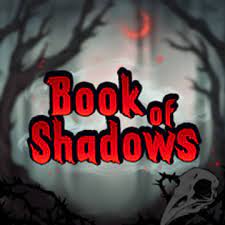 Spin the reels of the Book of Shadows slot game to get into the world of spirits, gods of Egypt and mystical symbols. There you will need to collect the ancient artifacts to get the amusing winnings and reveal the secret of the pharaohs. But begin with the simple registration in Parimatch Canada to get access to the real money play in the Book of Shadows slot, and other advantages including the cash bonuses. For sure you can select the free play and gamble with no risk, but only in the paid mode, you will get the real winnings. The RTP of this Egyptian-themed game is 96.01%.
The Book of Shadows slot online — learn how to win at the Book of Shadows slot in Parimatch
In any mode, gamblers should know how to win at Book of Shadows slot because this WorldMatch game has plenty of unique features. There are 5 reels and 15 paylines, where the paid combinations will collect really often. Gamblers will need 3 or more symbols to get the winnings in this slots Book of Shadows. Here are some of the best-paid symbols:
Pharaoh

scarab

archaeologist

eye of Horus

ankh

A, K, Q, J & 10.
To get the biggest winnings try to collect a combination of five archaeologist symbols. Take into account that the final amount depends not just on the number of symbols, but the bet size as well. That's why it's better to play the Book of Shadows slots with the max bet and get the best winnings.
The Book of Shadows features — Free Spins, multipliers and vertical WILDs
Some of the Book of Shadows slot symbols will activate the additional features. For example, the WILD symbol will work as Joker, helping gamblers to collect more paid combinations. Also, gamblers will see the x2 Multipliers which will increase the winnings up to x8.
In the Book of Shadows slot, the FS bonus game is also available. Gamblers will need to collect three or more pictures of the Book to get 3-15 Free Spins with additional WILDs that will be transformed into the vertical one.
5 Online Careers You Can Start Today From Home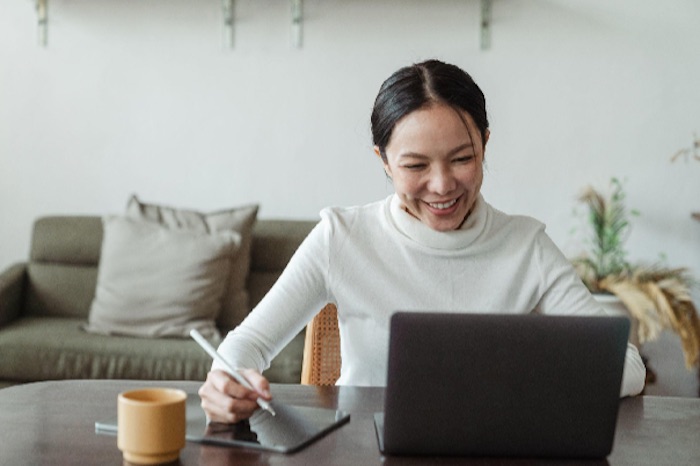 Have you been dreaming of starting a new career but don't know where to start? Check out these five online careers that can be launched today from the comfort of your own home.
Are you looking for an exciting career that you can start from the comfort of your own home? With the advances in technology, there are now more opportunities than ever to work online and make a great living. In this article, we'll explore five online careers that you can begin right away. We have teamed up with the experts from job aggregator Jooble to discuss 5 online careers you can start today from home. To start, you can check remote jobs in Edmonton to better understand the situation on the market. So if you're ready to take control of your future and find success in a digital world. Let's get started!
1. Freelance Writing: Put your writing skills to work by becoming a freelance writer and taking on projects as they come up. You can find gigs on websites like Fiverr and Upwork, or even just by reaching out to potential clients directly!
2. Virtual Assistant: Use your administrative and organizational skills to help businesses manage their day-to-day operations by becoming a virtual assistant. Consider signing up with organizations like Zirtual or Fancy Hands to get started.
3. Web Design: If you have an eye for design and a knack for coding, you can use your talents to create websites for clients as a web designer. Take the initiative to build up a portfolio of your work, and you'll be sure to find clients in no time.
4. Social Media Management: Leverage your social media skills by managing accounts and campaigns for businesses. You can set yourself apart as an expert in this field by pursuing certifications offered by organizations like Hootsuite.
5. Online Tutoring: Put your knowledge to good use by becoming an online tutor and helping students with their coursework. Websites like TutorMe can help connect you with potential clients, or you can even post ads on Craigslist or other bulletin boards.
Advantages and Disadvantages of Working From Home
When it comes to the advantages and disadvantages of working from home, there are many factors to consider. On the plus side, working from home allows for a great deal of flexibility in terms of scheduling and greater control over daily tasks. This can be particularly appealing to individuals who struggle with traditional work environments or have difficulty commuting. Additionally, those who are self-employed may benefit from the tax breaks or deductions available to them. On the other hand, working from home often requires you to be highly organized and disciplined in order to maintain productivity, which can be challenging for some people.
Ultimately, each of these online careers has its own pros and cons that should be weighed when deciding which is the best fit for you. Consider your skills, interests and personality type to find something that works for you and get started today!
The Future of Remote Work
The future of remote work is brighter than ever. In the coming years, more and more people will find themselves working remotely as advances in technology continue to make it easier and more cost-effective for businesses to hire remote staff. As the number of remote workers increases, so too do the number of opportunities available for those looking to strike out on their own and start an online career.
Closing Thoughts
No matter what your interests and skills are, there's sure to be an online career that can help you achieve success. With the right qualifications and a bit of dedication, you can start any one of these five careers today from home.
Whether it's freelance writing, virtual assisting, web design or something else entirely – the possibilities for growth in this digital space are endless! So take the first step toward achieving your goals by exploring some of these options and starting down your own path towards financial independence.