Canada's Trailblazing Women in Sports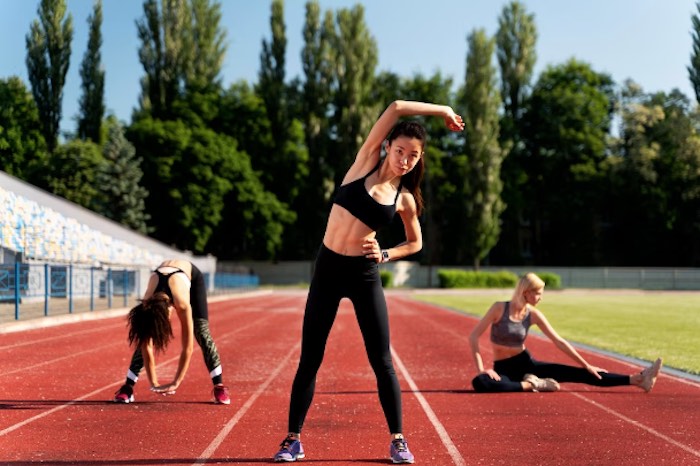 Since the beginning of competitive sports, women have faced discrimination and sexism. They have been told that they are not as strong as men, that they are not capable of playing certain sports, and that they should only participate in sports for their looks. Despite all of this, there have been many women who have persevered and achieved great things in the world of sports. In honor of Women's History Month, let's take a look at some of Canada's trailblazing women in sports.
Christine Sinclair
Christine Sinclair has become an icon of all female athletes in Canada, setting the bar high for aspiring players. She is the ultimate example of perseverance and strength, having led the Canadian women's soccer team to numerous tournaments, including three World Cups (2011, 2015, 2019) and two Olympic games (London 2012, Rio 2016). As captain of the team since 2000, Sinclair's leadership and achievements have been a source of inspiration for many girls around the country. She is a true role model that deserves all of our admiration and respect!
Hayley Wickenheiser
Hayley Wickenheiser has truly made her mark in the world of female athletes. In 276 international hockey games, she scored an amazing 168 goals and 211 assists, earning her five impressive Olympic medals during her career. A true Canadian icon, Wickenheiser is credited not only for revolutionizing the way female hockey players are viewed across the board but also for inspiring young female athletes of the present day in Canada and around the globe. She's a strong example of hard work and perseverance, which will undoubtedly serve as an inspiration for generations to come.
Tessa Virtue
Tessa Virtue is a Canadian figure skater who has achieved incredible success during her professional career. She and her partner Scott Moir have become one of the most acclaimed and decorated ice dance teams in history, winning three Olympic gold medals and five world championships titles. As a solo artist, she is a seven-time Canadian National Champion and the 2014 Olympic gold medalist in ice dancing.
With such impressive feats, it's no wonder that Tessa Virtue holds a spot among Canada's most successful female athletes. Her immense contributions to her craft are undeniably admirable and serve as a strong reminder of how far hard work and dedication can go when paired with true talent.
Kallie Humphries
Kallie Humphries is an inspiring example of what it means to be a dedicated athlete. The Canadian bobsledder has won two Olympic medals, numerous World Cup medals, and even achieved a World Championship title from the 2012-2013 season. She is fiercely competitive, pushing herself and her team to their highest potential every time she steps onto the track.
However, Kallie is more than just an incredible athlete; she's a role model for women all over the world. As one of the best female athletes Canada has ever seen, her drive, ambition, and accomplishments serve as motivation and proof that anything is possible — regardless of gender.
Rosie MacLennan
Rosie MacLennan, hailing from Canada, is a multi-talented trampoline athlete whose skill has been tried and tested through waves of competitions. She has been defining success one achievement at a time, having competed for the country and earned gold medals in the 2012 and 2016 Summer Olympics.
Aside from her Olympic victories, she continues to expand her influence in areas ranging from inspiring fellow female athletes to volunteering in programs organized by the Canadian Gymnastics Federation. Her accomplishments and commitment to the world of sports serve as an inspiration to many aspiring trampolinists around the globe who dream big.
Conclusion
The accomplishments of these women are an incredible source of pride and inspiration for Canada. They serve as true role models that demonstrate the power of hard work, dedication, and passion that is necessary to achieve success in any field. It's clear that female athletes have made great strides in the country and will continue to play a crucial role in shaping the landscape of Canadian sports for years to come. FanDuel sports offer fans of all genders the opportunity to bet on any sport and be part of the action. Whether you're cheering for your favourite player or team, FanDuel lets you get in the game with a chance to win big!
Book of Shadows slot game review — symbols, features and bonus games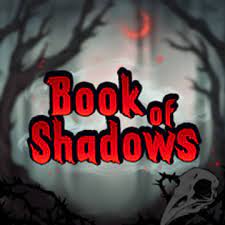 Spin the reels of the Book of Shadows slot game to get into the world of spirits, gods of Egypt and mystical symbols. There you will need to collect the ancient artifacts to get the amusing winnings and reveal the secret of the pharaohs. But begin with the simple registration in Parimatch Canada to get access to the real money play in the Book of Shadows slot, and other advantages including the cash bonuses. For sure you can select the free play and gamble with no risk, but only in the paid mode, you will get the real winnings. The RTP of this Egyptian-themed game is 96.01%.
The Book of Shadows slot online — learn how to win at the Book of Shadows slot in Parimatch
In any mode, gamblers should know how to win at Book of Shadows slot because this WorldMatch game has plenty of unique features. There are 5 reels and 15 paylines, where the paid combinations will collect really often. Gamblers will need 3 or more symbols to get the winnings in this slots Book of Shadows. Here are some of the best-paid symbols:
Pharaoh

scarab

archaeologist

eye of Horus

ankh

A, K, Q, J & 10.
To get the biggest winnings try to collect a combination of five archaeologist symbols. Take into account that the final amount depends not just on the number of symbols, but the bet size as well. That's why it's better to play the Book of Shadows slots with the max bet and get the best winnings.
The Book of Shadows features — Free Spins, multipliers and vertical WILDs
Some of the Book of Shadows slot symbols will activate the additional features. For example, the WILD symbol will work as Joker, helping gamblers to collect more paid combinations. Also, gamblers will see the x2 Multipliers which will increase the winnings up to x8.
In the Book of Shadows slot, the FS bonus game is also available. Gamblers will need to collect three or more pictures of the Book to get 3-15 Free Spins with additional WILDs that will be transformed into the vertical one.
5 Online Careers You Can Start Today From Home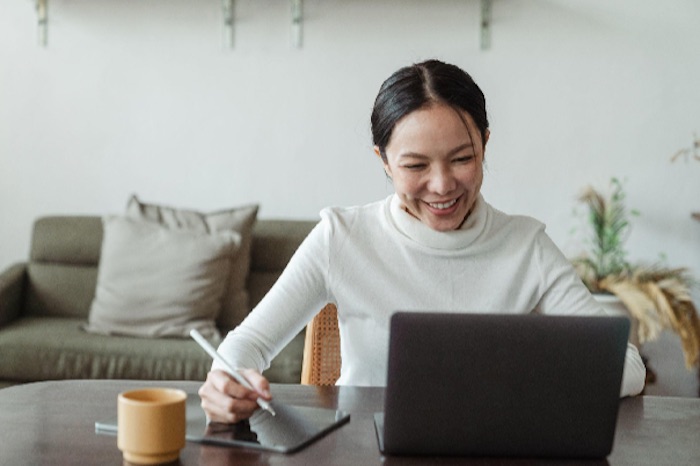 Have you been dreaming of starting a new career but don't know where to start? Check out these five online careers that can be launched today from the comfort of your own home.
Are you looking for an exciting career that you can start from the comfort of your own home? With the advances in technology, there are now more opportunities than ever to work online and make a great living. In this article, we'll explore five online careers that you can begin right away. We have teamed up with the experts from job aggregator Jooble to discuss 5 online careers you can start today from home. To start, you can check remote jobs in Edmonton to better understand the situation on the market. So if you're ready to take control of your future and find success in a digital world. Let's get started!
1. Freelance Writing: Put your writing skills to work by becoming a freelance writer and taking on projects as they come up. You can find gigs on websites like Fiverr and Upwork, or even just by reaching out to potential clients directly!
2. Virtual Assistant: Use your administrative and organizational skills to help businesses manage their day-to-day operations by becoming a virtual assistant. Consider signing up with organizations like Zirtual or Fancy Hands to get started.
3. Web Design: If you have an eye for design and a knack for coding, you can use your talents to create websites for clients as a web designer. Take the initiative to build up a portfolio of your work, and you'll be sure to find clients in no time.
4. Social Media Management: Leverage your social media skills by managing accounts and campaigns for businesses. You can set yourself apart as an expert in this field by pursuing certifications offered by organizations like Hootsuite.
5. Online Tutoring: Put your knowledge to good use by becoming an online tutor and helping students with their coursework. Websites like TutorMe can help connect you with potential clients, or you can even post ads on Craigslist or other bulletin boards.
Advantages and Disadvantages of Working From Home
When it comes to the advantages and disadvantages of working from home, there are many factors to consider. On the plus side, working from home allows for a great deal of flexibility in terms of scheduling and greater control over daily tasks. This can be particularly appealing to individuals who struggle with traditional work environments or have difficulty commuting. Additionally, those who are self-employed may benefit from the tax breaks or deductions available to them. On the other hand, working from home often requires you to be highly organized and disciplined in order to maintain productivity, which can be challenging for some people.
Ultimately, each of these online careers has its own pros and cons that should be weighed when deciding which is the best fit for you. Consider your skills, interests and personality type to find something that works for you and get started today!
The Future of Remote Work
The future of remote work is brighter than ever. In the coming years, more and more people will find themselves working remotely as advances in technology continue to make it easier and more cost-effective for businesses to hire remote staff. As the number of remote workers increases, so too do the number of opportunities available for those looking to strike out on their own and start an online career.
Closing Thoughts
No matter what your interests and skills are, there's sure to be an online career that can help you achieve success. With the right qualifications and a bit of dedication, you can start any one of these five careers today from home.
Whether it's freelance writing, virtual assisting, web design or something else entirely – the possibilities for growth in this digital space are endless! So take the first step toward achieving your goals by exploring some of these options and starting down your own path towards financial independence.