Next Steps After Losing Your Job Due to Covid-19
This post has been submitted to Todayville by Artur Meyster, Founder of Career Karma
Losing your job at any point can be a disheartening and worrisome event, let alone during a global pandemic. With that in mind, however, try to focus on the fact that there are still steps you can take to ensure that you reenter the workforce as an asset to the future of work. Technology is changing everything about how work is performed, as evidenced by the rise in remote work, and more jobs will be disrupted before the pandemic calms.
On that note, the next steps after losing your job due to Covid-19 should be preparatory steps that can help you thrive in this coming future. First and foremost, however, it is important that you remember to breathe and stay calm. The world may seem chaotic right now, but that doesn't mean your life needs to be as well.
Reevaluate Your Skills
Regardless of the reason you got fired, it is important that you completely break down and reevaluate your skillset. Unless you were in an intensive tech-based career already, it is unlikely that your skillset will be perfectly aligned with the future of work.
A study by CNBC found that some of the most prominent skills for the future of work will be based on coding or programming. Jobs won't necessarily be specifically structured for these skills, but rather careers of all types will begin requiring experience with coding as computers begin to dictate business.
To acquire this soon-to-be important skill, it may be worth looking into top-rated coding bootcamps that can give participants a beginner's knowledge of coding languages. However, this is not the only tech skill that will be needed in the future. Perform research during this time while you look for a new job, and determine what you are capable of and what interests you.
Reflect on Your Career Choice
Now that you've lost your job, it may be worth considering whether or not your career was really right for you. If you don't believe it was, take an extra minute to ensure that it was the career that bothered you and not the specific job.
Perhaps your career was the perfect choice for you and you do not regret entering the field you did. If so, you are one of a lucky few. Realizing that you were in the wrong career, however, is actually beneficial if you just lost your job. This means you are aware that you made the incorrect career choice and can rectify that decision by tackling a new field. Unfortunately, it can be difficult for many who are passed the age of a university student to change careers, but certainly not impossible.
To that end, identifying and pursuing some easier online degrees can be a perfect choice for someone who just lost their job. There are a number of career options that can provide growth in the future as technology takes control of the workforce, many of which now accept online degrees as an accredited source of education.
Consider Attending a Trade School
On the topic of online degrees, there is likely no better path after losing your job than attending a trade school. This form of education, sometimes called a vocational school, is a quick and efficient method of changing careers as they offer specialized courses that prepare students for a specific career.
The Atlantic covered a study that discusses how trade school attendance has risen to levels that rival traditional education enrollment. This option has become respected by employers around the world, and the fact that some trade schools, such as App Academy, don't charge tuition until you're hired make them attractive paths.
Technology and the pandemic are changing everything about the work world, but they are also changing education. In today's day and age, you are never too old to consider a new career path and enroll in some form of online education.
Conclusion
Losing your job does not mean that the world is crumbling down around you. Treat this event as an opportunity to revamp both your skills and your career. While it may not seem like it now, doing so can set you up for success in the future. Dealing with the loss of your job, whether it was held for a long time or just began, is a difficult task, but making the best of it and growing from this loss can help you to become an even more valuable asset to any company in the future.
Senate passes Liberals' controversial online streaming act with a dozen amendments
By Mickey Djuric in Ottawa
Big tech companies that offer online streaming services could soon be required to contribute to Canadian content as a controversial Liberal bill gets one step closer to becoming law.
The Senate has passed the online streaming act known as Bill C-11 with a dozen amendments following a lengthy study by senators.
The bill would update Canada's broadcasting rules to reflect online streaming giants such as YouTube, Netflix and Spotify, and require them to contribute to Canadian content and make it accessible to users in Canada — or face steep penalties.
Canadian Heritage Minister Pablo Rodriguez says he hopes the House of Commons will pass the bill next week after it reviews the Senate's changes.
Senators made amendments intended to protect user-generated content and highlight the promotion of Indigenous languages and Black content creators.
They also included a change that would prohibit CBC from producing sponsored content, and another that would require companies to verify users' ages before they access sexually-explicit material.
Rodriguez said Thursday that the Liberal government would not accept all of the Senate's recommendations, but he didn't say which ones he disagrees with.
"We'll see when the bill comes back. There are amendments that have zero impact on the bill. And others that do, and those, we will not accept them," the minister said Thursday during a Canadian Media Producers Association panel.
The Senate also removed a clause in the bill that Sen. Paula Simons described as giving "extraordinary new powers to the government to make political decisions about things."
Ian Scott, the former chair of Canadian Radio-television and Telecommunications Commission, had told a Senate committee that some provisions in the bill did move the balance point "slightly closer to lessening the independence" of the regulator — though he insisted that it would remain independent.
The CRTC, now under the leadership of Vicky Eatrides, will be tasked with enforcing the bill's provisions.
The Senate passed the bill on the anniversary of its introduction in the House of Commons.
Between the House of Commons and Senate, there have been approximately 218 witnesses, 43 meetings, 119 briefs and 73 proposed amendments, said Rodriguez.
"It's the longest bill," he said.
The proposed law has come under intense scrutiny amid accusations from companies and critics who said it left too much room for government control over user-generated content and social-media algorithms.
Rodriguez said tech giants can get creative with ways they promote Canadian content, such as with billboards, advertising or, if they so choose, tweaks to their algorithms.
The bill has also caught the attention of the United States. Its embassy in Ottawa recently said that it is holding consultations with U.S. companies that it is concerned could face discrimination if the bill passes.
Last week, two U.S. senators called for a trade crackdown on Canada over Bill C-11, saying that the prospective law flouts trade agreements.
"I'm not worried, because we think it complies with trade obligations," Rodriguez said.
This report by The Canadian Press was first published Feb. 2, 2023.
Immigration increase alone won't fix the labour market, experts say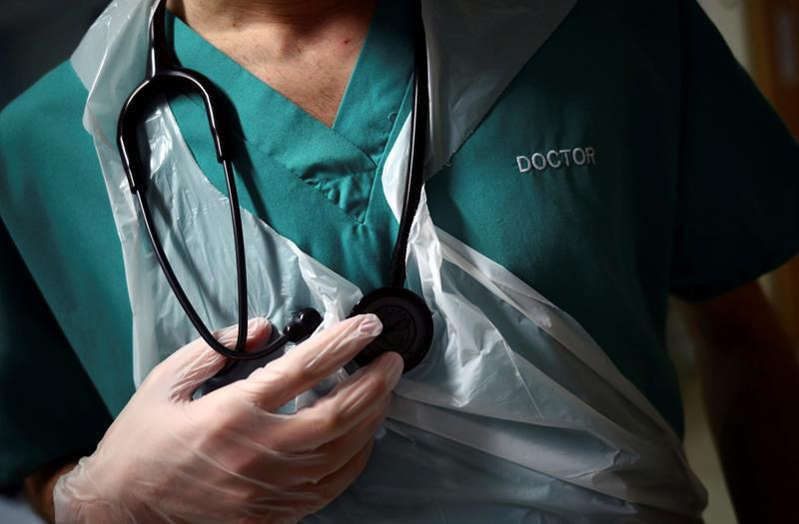 By Rosa Saba
Experts say Canada's plan to increase immigration may ease some pressures in the labour market, but bigger changes are needed to ensure new permanent residents are matched with the jobs that most need filling.
With the unemployment rate at historic lows, many companies are "starved" for workers, and new immigrants will help fill some of the need, said Ravi Jain, principal at Jain Immigration Law and co-founder of the Canadian Immigration Lawyers Association.
The federal government's new immigration plan calls for the admission of 1.45 million more new permanent residents over the next three years, beginning with 465,000 in 2023 and reaching 500,000 in 2025. That's compared with 341,000 in 2019.
According to Immigration, Refugees and Citizenship Canada, the plan is intended to help attract labour in key sectors, including healthcare, skilled trades, manufacturing and technology.
"It's clear that there are real gaps, real demands, and real needs," said Naomi Alboim, a senior policy fellow at Toronto Metropolitan University and a former Ontario Deputy Minister of Immigration.
But upping immigration levels is just one way to begin addressing those needs, she said — the government's plan should be part of a wider initiative to address temporary workers, international students and a larger range of jobs.
Change is needed to ensure new Canadians are well-matched to jobs that maximize their skills, qualifications and experience, said Alboim.
Recent immigrants are less likely to see their skills and education utilized than Canadian-born workers, Statistics Canada said, and new and recent immigrants are overrepresented in certain industries, including transportation and warehousing, and accommodation and food services.
Government policies have created a mismatch between the specific skills employers are looking for and the skills of immigrants being approved, Toronto immigration lawyer Sergio Karas said.
Some of this mismatch begins with international students, said Karas. Though many international students plan to become permanent residents after they graduate, many of them aren't in programs for jobs that are in demand by immigration policies, like healthcare or trades, he said.
International students and temporary foreign workers (TFWs) have made up an increasingly large portion of Canada's economic immigrants, or those selected for their contribution to the economy, who made up more than half of recent immigrants in 2021, Statistics Canada said.
In 2020, 67 per cent of the country's principal applicants in the economic class were previously temporary foreign workers or international students, the agency said.
But that 67 per cent is a relatively small portion of all the temporary workers and international students in Canada, said Alboim. Canada had 777,000 TFW work permit holders in 2021, and almost 622,000 international students that year, Statistics Canada said.
Canada's dependence on temporary workers to fill long-term gaps is a huge problem, said Alboim. It creates little incentive to improve wages, conditions or supports for temporary workers, she said.
Federal immigration policy seems laser-focused on jobs requiring higher levels of training and education, said Alboim, a barrier to permanent residency for many TFWs and international students.
That's despite the fact that much of Canada's labour shortage is in jobs that require lower levels of education or experience, jobs that many temporary workers and students take on, said Alboim.
The federal government should expand its scope to prioritize more of these kinds of jobs, she said.
"There are way, way, way more people here now with temporary status that will never be able to transition to permanent residency, assuming they want to, unless the rules for permanent residency are changed to recognize that we actually need them too," she said.
However, not all the onus lies on the federal government, Jain said. One ongoing problem has been immigrants' credentials not being recognized in Canada, and while there have been some recent changes aimed at improving that, more needs to be done, he said. These credentials are the jurisdiction of provinces and territories, not Ottawa.
Provincial and regional immigration programs often do a better job of bringing in workers who can meet a wide range of labour needs including in lower-skill jobs, Alboim said, noting those programs are set to increase under the federal government's plan.
A legislative amendment recently gave the minister of immigration the power to select immigrants for Express Entry programs based on specific qualities like occupation, but currently Alboim anticipates that use of that power will be focused on higher-level jobs.
"(There are) real needs at the high end, which immigration should certainly be focused on, but not exclusively," she said.
Jain agreed.
"My worry is that if the targeted draws get too heavy, like if it's weighted too much in terms of the proportion of people coming in, then I worry that some of these other folks will get marginalized," he said.
"There needs to be some kind of a balance."
— With files from Lee Berthiaume
This report by The Canadian Press was first published Jan. 19, 2023.