New poll shows Conservatives would win massive House majority to overtake Trudeau's Liberals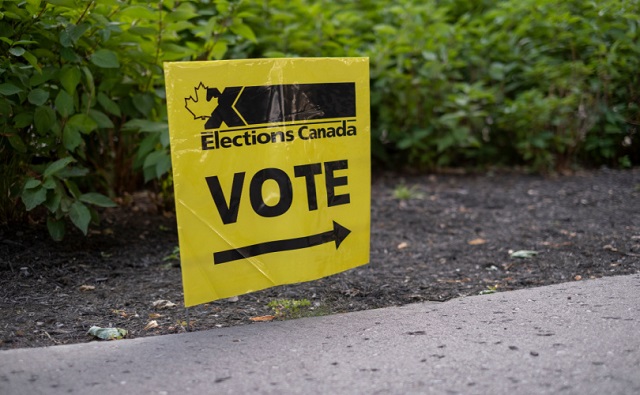 A Nanos Research poll has conservatives winning 205 seats in the House of Commons, a gain of 91, and the Liberals winning only 53 seats, a loss of 107.
A recent poll shows that were a Canadian federal election held today the Conservative Party of Canada (CPC) under leader Pierre Poilievre would win a majority in the House of Commons over Prime Minister Justin Trudeau's Liberals, whose popularity has taken nosedive.
A Nanos Research poll released November 10 shows that conservatives would win 205 seats, a gain of 91s, and the Liberals would win only 53 seats, a loss of 107.
In a close third, the socialist New Democratic Party (NDP) under leader Jagmeet Singh would win 39 seats, a gain of 14.
When it comes to the overall vote, the CPC's support stands at 40 percent, with the Liberals showing about half that at 22 percent support, which is only two points ahead of the NDP, which has 20 percent support.
The separatist Bloc Quebecois Party is tied with the Greens at 7 percent support, with Maxime Bernier's People's Party of Canada showing only 2 percent support.
Interestingly, the Nanos poll indicates that the Trudeau Liberals are now less popular than the Green Party in Atlantic Canada, an area where they have had traditionally large support.
As it stands, the Liberals have 158 seats to the Conservatives' 117, with the Bloc having 35 and the NDP 25. There are three independent MPs and two Green MPs. One seat is vacant. A party needs at least 170 seats to form a majority government.
The NDP has an informal coalition with Trudeau that began last year, agreeing to support and keep the Liberals in power until the next election is mandated by law in 2025.
'Election' soon 'likely' observes pollster
Polling Canada, a site that shares modeled data from a variety of sources, said the latest numbers show an election is likely to come soon.
"You say no election until 2025, but we're gonna get it in 2024 and you best believe it will be nothing but chaos," it posted on X (formerly Twitter) yesterday.
Polling Canada noted how the Trudeau Liberals' freefall in popularity is on par with 2011, which saw that party win only 77 seats to the Conservatives' 143.
"Would you believe me if I told you the Liberals in the latest Nanos poll are only 3 points off from their worst electoral performance ever (2011)," wrote Polling Canada on X (formerly Twitter) yesterday.
Reaction to the polling numbers came swiftly from those who both oppose Trudeau and people who still support him.
"The Trudeau Liberals are being absolutely smashed in the polls and may soon fall behind the federal NDP. This epic Liberal implosion is totally deserved for the horrendous things they have done to Canadians," political commentator Paul Mitchell wrote on X (formerly Twitter) in response to the polling data.
An X user named Wolf noted just how bad the recent polling data is for the Trudeau Liberals.
"The best part about this is that it's Nanos, the most Liberal friendly pollster of the bunch. This has to sting," Wolf posted.
Another user questioned whether 40 percent support is enough for the Conservatives to win.
"Need more than 40 these days… I have no doubt libs and ndp would form a coalition if this played out today," X user Heckled wrote.
Trudeau's popularity has been in freefall and his government has been embroiled in scandal after scandal, the latest being a controversy around a three-year carbon tax "pause" he announced on home heating oil but only in Atlantic Canadian province.
Even top Liberal party stalwarts have called for him to resign.
Senator Percy Downe, who served as former Liberal Prime Minister Jean Chrétien's chief of staff from 2001 to 2003, recently said that the "prudent course of action" is for another "Liberal Leader to rise from the impressive Liberal caucus and safeguard those policies [Trudeau] was actually able to accomplish."
When Trudeau was asked about Downe's comments, however, he brushed off the idea of stepping down by saying "Oh well."
Trudeau has also drawn the ire of many of Canada's premiers, five of whom late last week banded together to demand he drop the carbon tax on home heating bills for all provinces, saying his policy of giving one region a tax break over another has caused "divisions."
LifeSiteNews reported last month how Trudeau's carbon tax is costing Canadians hundreds of dollars annually, as the rebates given out by the government are not enough to compensate for the increased fuel costs.
Carbon tax, not carve out, Trudeau's real failure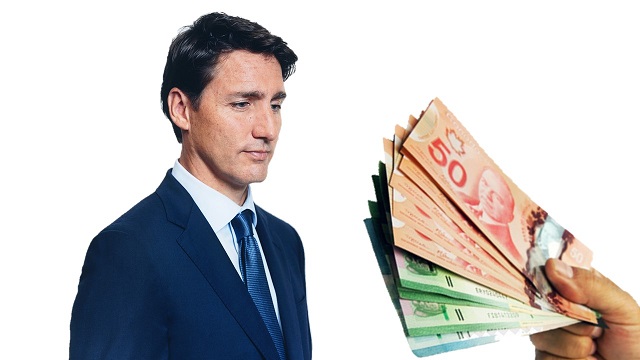 Author: Franco Terrazzano
Prime Minister Justin Trudeau stepped in it when he removed the carbon tax from furnace oil, while leaving 97 per cent of Canadians out in the cold.
Even in Atlantic Canada, where Trudeau tried to buy off MPs with the carve out, 77 per cent of people in the region support carbon tax relief for everyone.
But Trudeau's mistake wasn't providing relief. The real lesson here is Trudeau never won the hearts and minds of Canadians. And he lost credibility early on.
Months before the 2019 election, the former environment minister said the government had "no intention" of raising the carbon tax beyond 11 cents per litre of gas.
After the election, Trudeau announced he would keep cranking up his carbon tax until it reached 37 cents per litre.
Trudeau and his ministers repeat the myth that eight-out-of-ten families get more money in rebates than they pay in carbon taxes.
Their favourite talking point limps on despite the obvious reality that a government can't raise taxes, skim money off the top to pay for hundreds of administration bureaucrats and still make everyone better off.
In fact, the carbon tax will cost the average family up to $710 more than they get back in rebates this year, according to the Parliamentary Budget Officer.
The government said carbon taxes reduce emissions.
But even in British Columbia, which had the first and (for years) costliest carbon tax, emissions rose. B.C. imposed its carbon tax in 2008. B.C.'s emissions have increased between 2007 and 2019 – the last year before the pandemic brought economic activity to a screeching halt.
And even if the carbon tax cut emissions at home, "Canada's own emissions are not large enough to materially impact climate change," as the PBO explains.
Making it more expensive to live in Canada won't reduce emissions in China, Russia, India or the United States. And this leads to Trudeau's diplomatic failure.
At the United Nations, the Trudeau government launched the Global Carbon Pricing Challenge to get more countries to impose carbon taxes.
"The impact and effectiveness of carbon pricing increases as more countries adopt pricing solutions," the Trudeau government acknowledged.
The world's largest economy, the United States, rejects carbon taxes.
President Joe Biden, a Democrat, hasn't imposed a carbon tax. Good luck convincing a Republican president to impose one.
The U.S. is the rule, not the exception.
About three-quarters of countries don't have a national carbon tax, according to the World Bank's Carbon Pricing Dashboard.
And while Trudeau raised taxes, peers like the United Kingdom, Sweden, Australia, South Korea, the Netherlands, Germany, Norway, Ireland, India, Israel, Italy, New Zealand and Portugal, among others, cut fuel taxes.
If Canada's carbon tax is essential for the environment, shouldn't all taxpayers pay the same rate?
A driver in Alberta pays a carbon tax of 14 cent per litre of gas. In Quebec, the carbon tax is about 12 cents. By 2030, that gap will grow to more than 14 cents per litre.
Quebec's special deal proves Trudeau's carbon tax is about politics, not the environment.
When crafting the carbon tax, the government never truly asked the people what they thought. Everyone wants a better environment. You won't find opposition to that.
But did anyone ask Canadians if they support a carbon tax even if it means average families will lose hundreds of dollars every year? Did anyone ask Canadians if they support a carbon tax even though most countries don't?
Trudeau is displaying rank regional favouritism. But his real mistake wasn't the carve out that favoured Atlantic Canada. It's that he never won the hearts and minds of the people and failed to acknowledge carbon taxes cause real pain.
Trudeau gov't minister takes heat for saying Canadians who 'can't work' should get free housing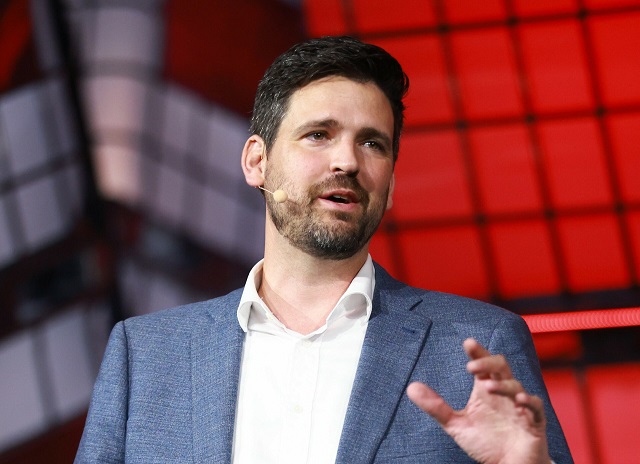 Housing Minister Sean Fraser
From LifeSiteNews
Critics called Housing Minister Sean Fraser's comments 'full-on communism' and '100% socialism.'
In a scenario akin to the former Soviet Union but not in free market-based Western nations such as Canada, Housing Minister Sean Fraser proclaimed that all Canadians who cannot work should be given free housing.
As per Blacklock's Reporter, Fraser said recently to Canada's Senate banking committee that "If you are an adult working in Canada you should be able to buy a home," adding, "If you cannot work you should have a home too."
"Government should work together to provide it to you. In a country as wealthy as Canada it is very difficult to accept that people go to sleep without a roof over their head. These problems are solvable," he said.
Statistics Canada puts the number of unemployed Canadians at 1,229,400. Fraser claims that the government is the one who should solve this, and said, "I do not feel that I have solved the national housing crisis if I am in a city going to an appointment for work and there are people living on the street."
"We have solved the crisis if we are able to provide affordable rent at the price people are paying right now, and if you are working in a job you can afford to get into the market if that is what works for you," he added.
Fraser's comments were immediately blasted as being akin to trying to bring communism to Canada.
"Full-on communism," wrote Rebel News head Ezra Levant on X (formerly Twitter) on Monday.
One X user, Michelle Phillips, said the issue with homelessness often is that "many of these people CHOOSE not who work."
"They CAN work but CHOOSE not to. Providing anything for people who don't want to help themselves or work toward their own future is 100% socialism and Canada is supposed to be a democratic country," she wrote on X (formerly Twitter).
The reality in Canada today is that mass immigration combined with high interest rates, along with speculative foreign buyers of properties in cities such as Vancouver and Toronto have made housing unfordable for Canadian citizens, as noted by People's Party of Canada (PPC) leader Maxime Bernier.
According to a Canada Mortgage and Housing Commission report, making homes "affordable" again in Canada would cost $1 trillion, an amount that chief economist Bob Dugan said is "a staggering sum of money."
Bernier's PPC says that to solve Canada's housing crisis, what needs to happen is a "substantial" reduction in "immigration quotas, from about 500k planned by the Liberal government for 2025, down to 100k-150k per year."
"This will help reduce demand for housing and cool down these markets, especially in the large cities where most immigrants settle," the PPC leader says.
In 2019, the Trudeau Liberals enshrined "a right to adequate housing" in federal law with the National Housing Strategy Act. Despite this, many have blamed the Liberals' overspending and inflation-causing measures as making it so that average Canadians cannot buy a home.
Other Liberal ideas with communistic overtones currently in the works include one before the Senate around a "a national framework for a guaranteed livable basic income."
On October 17, the Canadian Senate's national finance committee began examining Bill S-233, which would mandate that the Minister of Finance develop a national system to provide "guaranteed livable basic income" to everyone in Canada over age 17.
Jack Fonseca, political operations director for Campaign Life Coalition, told LifeSiteNews that the Trudeau's communistic or socialist leaning policies are "yet another move by our two socialist parties, the Liberals and NDP, to try to gradually transform Canada into a communist country by making most of the population dependent on government handouts and eliminating the middle class."
"The truth is that a universal basic income would result in huge numbers of Canadians never wanting to work again," he warned.