National recognition for RDC's Alternative Energy Initiative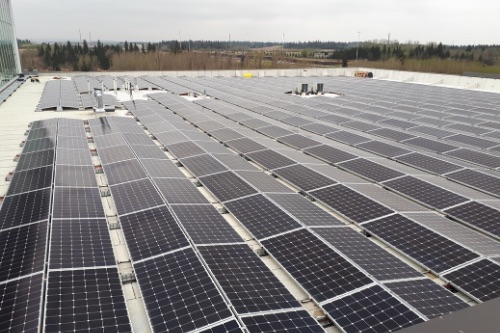 RDC's Alternative Energy Initiative recognized nationally as a leader in sustainability
Red Deer College's commitment to environmental stewardship has been recognized on the national stage with two honours.
The College is proud to be recognized by Clean50 for its use of sustainable technologies to provide learning and research opportunities for students, faculty and industry partners, as well as to reduce its energy consumption. In addition, RDC's Alternative Energy Lab has received LEED (Leadership in Energy and Environmental Design) Silver certification from Canada Green Building Council.
Clean50 Top Project for 2021
RDC's Alternative Energy Initiative has been named one of Canada's Clean50 Top Project Award (https://clean50.com) winners and this project has been declared a Clean50 Top Project for 2021.
Clean50 celebrates innovation among organizations who contribute to a sustainable low-carbon Canadian economy to expedite collaboration and constructive change.
"RDC takes great pride in receiving this national recognition as a leader in sustainable technology, through the reduction of the College's overall carbon footprint," says Dr. Peter Nunoda, RDC President. "The Alternative Energy Lab, which is part of the College's larger Alternative Energy Initiative, is a hub for alternate energy education and research, in addition to providing RDC's faculty and students with opportunities to collaborate with, and support, central Alberta businesses."
RDC's Alternative Energy Initiative provides a framework to guide the College's development as an alternative energy technology leader, reducing operational utility demands and costs.
The project submitted by RDC to Clean50 highlighted initiatives such as the College's installation of more than 4,200 solar panels, which is the largest array among Canadian post-secondary schools, as well as a combined heat and power unit, replacement of exterior lighting with new energy efficient LEDs, and the Alternative Energy Lab, which is a vital teaching and learning space.
"RDC's alternative energy projects play a significant role in reducing the institution's carbon footprint which positively impact RDC's operations and the environment. Electricity production at the College from alternative energy sources equates to powering 1,300 homes or removing 1,100 cars off the road each year," says Jason Mudry, RDC's Director of Campus Management.
"These projects also help RDC drastically reduce its utility costs by up to $750 thousand annually. These savings provide funds for use in other educational and operational initiatives."
RDC's Alternative Energy Initiative has vastly trimmed RDC's use of external sources of electricity. At times, the College is able to sell power to surrounding communities in central Alberta as the largest independent electrical producer in Red Deer.
LEED Silver Certification for RDC's Alternative Energy Lab
The College's Alternative Energy Lab is among the newest learning spaces on RDC's main campus, opening in 2019. This nationally-recognized LEED Silver certification highlights the College's efforts to ensure the Lab embodies sustainability in its design, construction and ongoing operation.
"RDC's Alternative Energy Lab offers tremendous value to a variety of stakeholders, including to more than one thousand students annually in a wide range of programs," says Kylie Thomas, RDC Vice President Academic & Research. "The Lab enhances the entire immersive alternative energy educational experience for our students by offering an engaging platform to learn about these systems and apply their knowledge and skills to real-world situations. These incredible opportunities help prepare our learners for a variety of promising careers in the growing sector of alternative energy."
Canada Green Building Council recognized RDC's Alternative Energy Lab with LEED Silver certification for reasons including:
 the facility was built with a high-performance building envelope that has about fifty per cent more insulation value than a typical building
 an extensive photovoltaic array attached to the building that produces a significant amount of electricity for use in the Lab and other locations of main campus
 the Lab uses high-efficiency building mechanical systems to reduce energy consumption

RDC is also LEED certified with its Four Centres and Gary W. Harris Canada Games Centre. RDC's new Residence was also designed with sustainability in mind, as it is constructed with renewable structural materials and a high-performance building envelope.
Calgary Stampede receives $10M from federal government to aid recovery from pandemic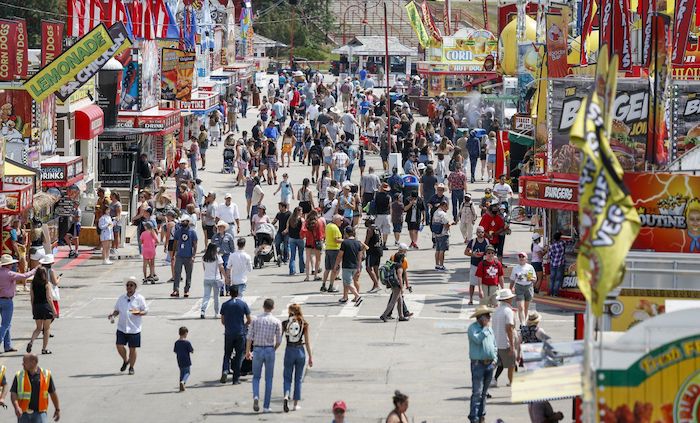 Calgary – The Calgary Stampede has received more than $10 million from the federal government to help it bounce back after last year's event was scaled down due to the COVID-19 pandemic.
A report to the city this week showed the Stampede had an operating loss of $8.3 million in 2021.
Last year's Stampede ran at half capacity because of COVID-19 public health measures and was cancelled all-together the year before.
Daniel Vandal, the federal minister for Prairies Economic Development Canada, says the money aims to support a full-scale Stampede to deliver the "authentic western experience" this year.
He says it would also help to reignite Alberta's visitor economy.
The 2022 Stampede is set to run from July 8 to 17.
"Festivals large and small were hard hit during the pandemic," Vandal said in a news release. "They are events where families and friends come together and take in the exciting atmosphere.
"The tourism industry is facing a strong comeback providing quality jobs across the country, showcasing stunning landscapes and offering exciting experiences right here in Alberta."
The federal government also provided about $1.8 million for four other tourism projects in southern Alberta: Charmed Resorts, Cochrane Tourism Association, Heritage Park and Tourism Calgary.
This report by The Canadian Press was first published June 30, 2022.
Alberta Utilities Commission approves $31M ATCO fine, says in public interest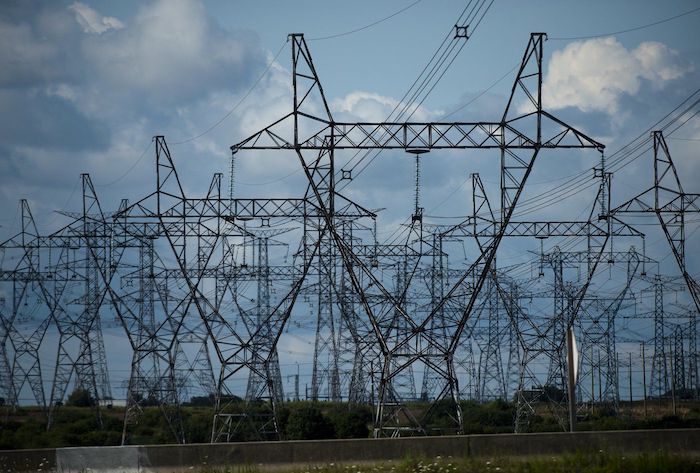 The Alberta Utilities Commission has approved a $31-million fine proposed for ATCO Electric's attempts to overcharge ratepayers for costs it shouldn't have incurred.
In April, ATCO Electric agreed to pay the penalty after a commission investigation found it deliberately overpaid a First Nation group for work on a new transmission line.
It said ATCO also failed to disclose the reasons for the overpayment when it applied to be reimbursed by ratepayers for the extra cost.
But in May, the Consumers' Coalition of Alberta said the proposed settlement doesn't adequately compensate people in the province for the harm they have suffered.
The commission says in its ruling that after carefully considering the settlement agreement, it is satisfied that accepting it is consistent with the public interest.
The commission also says the agreement would not bring the administration of justice into disrepute.
"The commission considers that the settlement is fit and reasonable, falling within a range of reasonable outcomes given the circumstances," reads the ruling released Wednesday.
The settlement came after an investigation into a complaint that ATCO Electric sole-sourced a contract in 2018 for work needed for a transmission line to Jasper, Alta.
The agreement says that was partly because another of Calgary-based ATCO's subsidiaries had a deal with a First Nation for projects, including for work camps on the Trans Mountain Pipeline expansion.
The statement of facts says ATCO Electric feared that if it didn't grant the Jasper contract to the First Nation, it might back out of its deal with ATCO Structures and Logistics. It's illegal for a regulated utility to benefit a non-regulated company in this way.
This report by The Canadian Press was first published June 29, 2022.