Costumes, props and interactive elements bring the comic book world to life
from Telus World of Science:
Marvel: Universe of Super Heroes features more than 300 artifacts, including some of Marvel's most iconic and sought-after pages, costumes, and props. Spectacular artifacts to thrill both avid collectors, and casual fans—while immersive set pieces, soundscapes, and interactive elements bring the comic book world to life!
The exhibition debuts during Marvel's 80th anniversary year and 10th anniversary of Marvel Cinematic Universe, and chronicles the story of Marvel and its influence on visual culture, while also uncovering the narratives of individual characters such as Captain Marvel, Spider-Man, Black Panther, and Doctor Strange.
Exhibition Highlights:
Interactive elements including the opportunity to travel through the mysterious mirror dimension of Doctor Strange, digitally transform into Iron Man, and pose for selfies alongside life-size representations of Black Panther, Spider-Man, and other iconic Marvel characters.
A fully immersive design with life-size scenes straight from the comic world.
Rare, hand-drawn images of iconic heroes such as Spider-Man, Black Panther, and Captain America—by the artists who first designed them.
Concept sketches, props, and costumes celebrating the 10th anniversary of Marvel Studios.
To get your hotel deal, which includes a discount on exhibit passes and room night(s), visit our hotel partner Edmonton's Best Hotels
For other Things To Do in Edmonton visit exploreedmonton.com
© 2019 MARVEL
Breaking Bad Sized Seizure – ALERT and Edmonton Police Service take over 1.3 million in meth off the street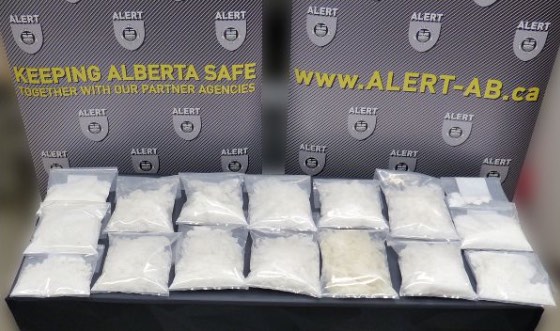 From ALERT – The Alberta Law Enforcement Response Team
Major Meth Seizure Made in Edmonton
Nearly 14 kilograms of methamphetamine were seized from an Edmonton home as part of an ALERT drug trafficking investigation. The drugs have an estimated street value of $1.35 million.
ALERT Edmonton's organized crime and gang team made the seizure on December 30, 2020, after four Edmonton homes were searched. The Edmonton Police Service helped execute search warrants at homes in the Summerside, Oliver, Strathcona, and Rosenthal neighbourhoods.
Inside one of the homes, ALERT seized 13.77 kilograms of methamphetamine, which is a significant amount of drugs prevented from making their way into the community. This would equate to more than 45,000 doses when sold at street level.
"This amount of meth represents a high degree of community harm. The influx of cartel-connected meth into our province has fueled violence, ancillary property crimes, and poses serious health concerns. ALERT has prioritized these types of investigations and we are committed to disrupting the meth trade," said Supt. Dwayne Lakusta, ALERT CEO.
Since 2015, ALERT has seized approximately 110 kilograms of meth from across the province.
"In this case, our investigators believe we hit the distribution point and stopped a lot of drugs from making their way to Edmonton and outlying areas," said Insp. Kevin Berge, ALERT Edmonton.
In addition to the methamphetamine, ALERT also seized:
119.85 grams of cocaine;
112.2 grams of MDMA;
4.3 grams of suspected fentanyl;
63 grams of cannabis resin;
19 grams of psilocybin mushrooms;
40 Oxycontin tablets; and
$8,850 cash.
The four-month investigation came as the result of a tip concerning drug trafficking activity.
ALERT's investigation is ongoing and charges are pending.
Members of the public who suspect drug or gang activity in their community can call local police, or contact Crime Stoppers at 1-800-222-TIPS (8477). Crime Stoppers is always anonymous.
ALERT was established and is funded by the Alberta Government and is a compilation of the province's most sophisticated law enforcement resources committed to tackling serious and organized crime.
Traffic offenses down by 26% this holiday season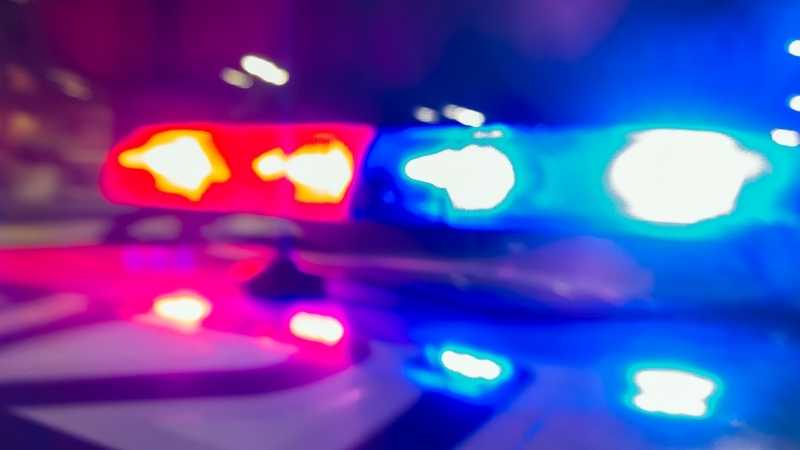 Jan. 7, 2021
Alberta RCMP work to keep roadways safe throughout the holidays
Edmonton – This holiday season, Alberta RCMP conducted enforcement initiatives focussed on promoting traffic safety. Between Dec. 24, 2020 and Jan. 3, 2021, RCMP issued a total of 2,374 traffic tickets across the province.
Overall, 872 individuals were ticketed for speeding, 55 motorists were caught distracted driving, and 130 impaired drivers were removed from the roads. Of the 130 impaired drivers, 16 were Criminal Code Impaired by Alcohol and four were Criminal Code Impaired by Drugs. Another 1,333 motorists received tickets for traffic safety violations including careless driving, driving with a prohibited or suspended license, moving offences, and more.
Notable traffic stops:
In St. Albert, an impaired male was found passed out behind the wheel of his vehicle while in traffic. The individual was arrested and had a blood alcohol concentration of 240 mg.
In Grande Prairie, an impaired male was arrested and had a blood alcohol concentration of 260 mg.
Near Cochrane, an impaired female crashed into a snow plow and had a blood alcohol concentration of 220 mg.
Two commercial drivers, while working, were arrested and charged with impaired driving.
Three impaired drivers were found to have children in their vehicles ranging in age from two to five-years-old.
In total, Alberta RCMP recorded 26% less roadway offences compared to last year.
Thanks to the work of RCMP, Albertans were able to safely celebrate the holidays both on and off the roads. For more traffic safety information, follow us on Facebook @RCMPinAlberta and Twitter @RCMPAlberta.
Read more on Todayville.