Costumes, props and interactive elements bring the comic book world to life
from Telus World of Science:
Marvel: Universe of Super Heroes features more than 300 artifacts, including some of Marvel's most iconic and sought-after pages, costumes, and props. Spectacular artifacts to thrill both avid collectors, and casual fans—while immersive set pieces, soundscapes, and interactive elements bring the comic book world to life!
This slideshow requires JavaScript.
The exhibition debuts during Marvel's 80th anniversary year and 10th anniversary of Marvel Cinematic Universe, and chronicles the story of Marvel and its influence on visual culture, while also uncovering the narratives of individual characters such as Captain Marvel, Spider-Man, Black Panther, and Doctor Strange.
Exhibition Highlights:
Interactive elements including the opportunity to travel through the mysterious mirror dimension of Doctor Strange, digitally transform into Iron Man, and pose for selfies alongside life-size representations of Black Panther, Spider-Man, and other iconic Marvel characters.
A fully immersive design with life-size scenes straight from the comic world.
Rare, hand-drawn images of iconic heroes such as Spider-Man, Black Panther, and Captain America—by the artists who first designed them.
Concept sketches, props, and costumes celebrating the 10th anniversary of Marvel Studios.
To get your hotel deal, which includes a discount on exhibit passes and room night(s), visit our hotel partner Edmonton's Best Hotels
For other Things To Do in Edmonton visit exploreedmonton.com
© 2019 MARVEL
Canada-wide warrant issued for murder suspect Mohamud Dhiblawe
Homicide investigators issue Canada-wide murder warrant for the arrest of Mohamud Dhiblawe
February 10, 2020
The Edmonton Police Service's Homicide Section has issued a Canada-wide, second-degree murder warrant for the arrest of Mohamud Dhiblawe, 29, in connection to the death of a 32-year-old male in northeast Edmonton Saturday evening.
Dhiblawe (see photo below) is alleged to be responsible for the death of Mohamed Ahmed Makaran, 32, who was shot and killed in an apartment suite on McConachie Boulevard this past weekend, Saturday, Feb. 8, 2020.
Earlier today, the Edmonton Medical Examiner's Office completed an autopsy into Makaran's death, confirming the 32-year-old male died from a gunshot wound with the manner of death being homicide.
Dhiblawe, of Toronto, is believed to be armed and dangerous, and as such, investigators are urging the public to not engage with him should they see Dhiblawe, but rather to contact EPS directly.
Anyone with information regarding this homicide or Dhiblawe's whereabouts is asked to contact the EPS immediately at 780-423-4567 or #377 from a mobile phone. Anonymous information can also be submitted to Crime Stoppers at 1-800-222-8477 or online at www.p3tips.com/250.
Background:
On Saturday, Feb. 8, 2020 at approximately 11 p.m., Northeast patrol members responded to a weapons complaint at an apartment complex on McConachie Boulevard. Upon arrival, patrol officers discovered a deceased 32-year-old-male inside a suite.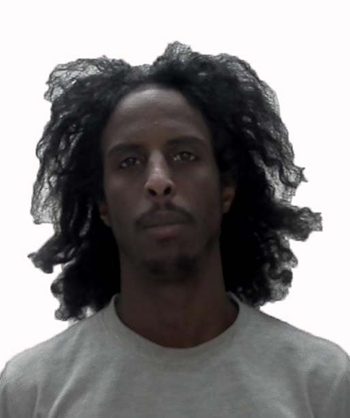 Wanted for murder: Mohamud Dhiblawe, 29 
Read more stories on Todayville Edmonton.
141 charges laid as Red Deer and Edmonton Police seize guns, stolen ID and police equipment, license plates, drugs
From Red Deer RCMP
Red Deer RCMP seize weapons and stolen property during multi-agency bust
Red Deer RCMP conducted a joint investigation with Edmonton Police Service and K Division Emergency Response Team resulting in 141 charges and two arrests.
Following reports of a stolen wallet in Red Deer and a related fraudulent vehicle purchase in Edmonton, Red Deer RCMP and EPS conducted a joint investigation. The female suspect was found to be living in Red Deer and on Nov. 13, 2019, a search warrant was executed at a residence in Inglewood.
While executing the warrant, the suspect was involved in a nearby collision with a stolen vehicle.  In the vehicle the following items were seized:
Two rifles
Stolen police equipment
Two-way radios
Stolen Alberta license plates
During the warrant execution, a male was found hiding in the Inglewood residence and RCMP K Division Emergency Response Team assisted in his arrest. The following items were seized during the search of the residence:
11 firearms
Hundreds of rounds of ammunition
Drugs and paraphernalia
Stolen laptop
Vehicle that was fraudulently purchased
Stolen identification
Savannah Korth, 23, and Connor Mueller, 26, both from Red Deer face a total of 141 Criminal Code, drug and traffic related charges, with 59 of the charges shared. Korth and Mueller each face 47 firearms related charges, six counts of possession of stolen property under $5000, two counts of firearm in a motor vehicle, possession for the purpose of trafficking, and possession of a stolen vehicle.
Savannah Korth faces additional Criminal Code and Traffic Safety Act charges including failure to remain at scene of an accident, operating a conveyance while prohibited, operating a motor vehicle without insurance and registration, and failure to comply with probation order.
Connor Mueller faces additional Criminal Code charges including two counts of unlawfully resisting a peace/police officer, eight additional firearm related charges, unlawful possession of body armor, and unlawful operation of a motor vehicle.
Both Mueller and Korth are scheduled to appear in court on Feb. 6, 2020 in Red Deer.