More information from The City of Red Deer on banning unvaccinated citizens from their recreation and culture facilities
Q & A from The City of Red Deer
COVID update: Restrictions Exemption Program and mandatory masking
Following the announcement of new public health guidelines on September 15, 2021, The City will implement the Restrictions Exemption Program requiring proof of vaccination, medical exemption or negative rapid test result for visitors and participants at City recreation and culture facilities.
What is the Restrictions Exemption Program?

On September 15, 2021, the Government of Alberta declared a State of Public Health Emergency due to the rising hospitalizations and cases of COVID-19. As a result, they are implementing province-wide restrictions in an effort to reduce the impact of the pandemic.

The Restrictions Exemption Program allows businesses to operate as usual as long as patrons aged 12 and older provide proof of vaccination, medical exemption or a negative rapid test result. In order to continue providing recreation and culture opportunities in a safe and responsible way, The City has decided to implement the Restrictions Exemption Program for all City owned and operated recreation and culture facilities.

How does the Restrictions Exemption Program affect facilities?

Starting September 20, all visitors to City owned and operated facilities will require proof of vaccination, medical exemption or a negative rapid test result within 72 hours of a visit to facilities. From September 20 to October 25, proof of a single dose is considered acceptable as long as the dose was given more than two weeks before visiting a facility. After October 25, proof of double vaccination is required.

Facilities include:

 Collicutt Centre
 G.H. Dawe Community Centre
 Servus Arena – Walking track is open for use through Activity Reservations
 Kinex Arena
 Kinsmen Community Arenas
 Michener Aquatic Centre and Gymnasium
 Recreation Centre
 Setters Place at Great Chief Park (applies to use of indoor spaces only)
 Intermediate School

Outdoor activities are not included in the Restrictions Exemption Program.

The Restrictions Exemption Program also applies to all leaseholder spaces within City facilities. Lease holders will be responsible for sharing these new requirements with their customers. Third-party operators (e.g., River Bend, Bower Ponds, Heritage Ranch, Neighbourhood Activity Centres, etc.) will make their own decisions regarding their operations. Rental permit holders for City operated recreation and culture facilities will beresponsible for sharing recreation facility requirements with their memberships and visiting teams. For organized sports, please check with your sport organization for more information about specific requirements.
Why are you implementing the Restrictions Exemption Program?

The safety and well-being of customers, visitors and staff continues to be the driving force in our decisions in response to the COVID-19 pandemic. We are adopting the Restrictions Exemption Program in an effort to continue providing safe and accessible recreation opportunities for the community. If we did not adopt the program, our programs and services would be subject to further operating restrictions, which would significantly decrease access to our facilities.

For example, without the Restrictions Exemption Program, all adult group fitness classes and activities would be cancelled, and all facilities would be reduced to 1/3 capacity.

How do I show proof of vaccination, medical exemption or negative rapid test?

Acknowledging that not all Red Deerians may not be able to access their proof of vaccination immediately, The City will allow access to facilities from Monday, September 20 to Monday, September 27 with verbal confirmation of vaccination.

As of September 28, the following is required:

 Proof of vaccination – information on how to show proof of vaccine is available here.

o Sept.20toOct.25:proofofasingledoseisconsideredacceptableaslongas the dose was given more than two weeks before visiting a facility.

o AfterOct.25:proofofdoublevaccinationisrequired.

 Proof of a privately-paid negative PCR or rapid test within 72 hours of service (tests

from AHS or Alberta Precision Laboratories not allowed)

 Documentation of a medical exemption

Are masks still required?

As mandated by the Government of Alberta, masks are mandatory in all indoor public spaces. Therefore, all visitors are required to wear a mask in City facilities, unless actively participating in activities.

Effective September 20, anyone unable to wear a mask will be required to provide medical exception letter from an authorized health professional. More information about mask exemptions is available at alberta.ca/masks.

I would like to cancel a booking/registration/monthly pass because of the new guidelines. Will I get a refund?
Yes, refunds are available. Please contact [email protected] or 403-309-8411 to request a refund for programs and passes. Email [email protected] to request a refund for facility rentals.
Can individuals from different households still participate in activities together?

Limitations are dependent on the type of activity. Indoor private social gatherings, which includes bookings for birthday parties, are limited to two households with a maximum of 10 vaccine-eligible, vaccinated people. There are no limitations on children under 12.
Alberta Ombudsman can't do anything about City of Red Deer complaint about 9-11 Dispatch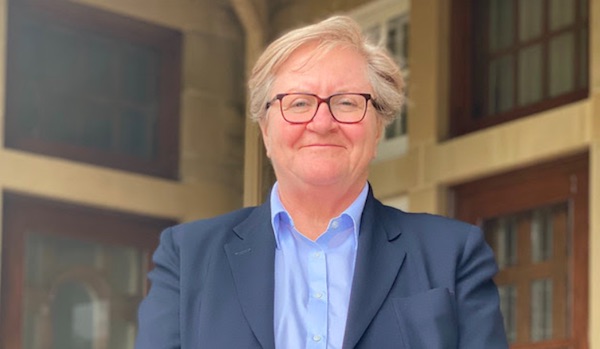 Ombudsman Responds to Municipalities' Complaint About Ambulance Dispatch
Marianne Ryan, Alberta's Ombudsman took the unusual step of publicly commenting on a complaint received involving Alberta Health Services.
The City of Red Deer, along with the municipalities of Calgary, Lethbridge and the Regional Municipality of Wood Buffalo filed a complaint to the Ombudsman regarding Alberta Health Services' consolidation of ambulance emergency dispatch services.
The Ombudsman Act authorizes the Ombudsman to investigate administrative decisions of government ministries and many related bodies, but the Act specifically prohibits her from investigating decisions of Alberta Health Services (AHS).
"My office thoroughly analyzed the complaint and confirmed that the decision to consolidate ambulance dispatch services was indeed made by AHS. While many government-related bodies fall under my jurisdiction, AHS is not one of them," stated Marianne Ryan, Alberta's Ombudsman. "In fact, the Ombudsman Act specifically states that my powers of investigation do not apply to health authorities. My ability to investigate AHS decisions would require a change in legislation. While the issue being complained about clearly affects many Albertans, I am bound by my governing legislation to only investigate matters that are clearly within my jurisdiction."
Investigations by the Ombudsman are conducted in confidence, and it is the Ombudsman's general practice not to comment publicly on complaints, especially ones that are not being investigated.
"Given the substance of the complaint has been widely reported in the media and that it relates to an issue affecting a great many Albertans, I advised the mayors that I would be making a public statement."
14% of City Employees still unvaccinated as mandate comes into effect Monday
Employee immunization policy comes into full effect Monday
On Monday, The City's employee immunization policy takes full effect with proof of vaccination or proof of negative rapid antigen testing required, per the timelines outlined in The City's Covid-19 Employee Immunization Policy implemented on October 5, 2021.

Starting Monday, City staff who have not submitted their immunization records must provide proof of ongoing valid negative rapid antigen testing, tests are valid for 72 hours.

As of today, 1,256 (86%) staff have submitted their vaccination records; however, this number may change as more staff continue to complete vaccination and send in records. The City has set up a process for those who opt for negative rapid antigen testing in lieu of being vaccinated.

"We are pleased with the number of employees who have provided their immunization records, and we anticipate the majority who have not, will choose to provide proof of negative rapid antigen testing come Monday," said Tara Lodewyk, Interim City Manager. "Many thanks to the staff who have worked together to bring this to implementation. The policy respects the preferences of individuals without compromising the health and safety of our employees and our community. In creating good policy, we need to do what is best for the overall organization."
The City will do its best to work with all employees to navigate the complexities of the policy; however, the small number of staff who choose not to submit immunization records or provide proof of negative test will not be able to work and unpaid for that time.
The COVID-19 Immunization Policy implemented on October 5 applies to all City of Red Deer staff. The City Manager is delegated the authority under the Municipal Government Act to make decisions and create policies, which includes safety and business operations for the City of Red Deer. The current Employee Immunization Policy falls within this authority.
City Council will receive a report in January about what a potential policy for members of Council may look like, as well as potential timelines for implementation.