More information from The City of Red Deer on banning unvaccinated citizens from their recreation and culture facilities
Q & A from The City of Red Deer
COVID update: Restrictions Exemption Program and mandatory masking
Following the announcement of new public health guidelines on September 15, 2021, The City will implement the Restrictions Exemption Program requiring proof of vaccination, medical exemption or negative rapid test result for visitors and participants at City recreation and culture facilities.
What is the Restrictions Exemption Program?

On September 15, 2021, the Government of Alberta declared a State of Public Health Emergency due to the rising hospitalizations and cases of COVID-19. As a result, they are implementing province-wide restrictions in an effort to reduce the impact of the pandemic.

The Restrictions Exemption Program allows businesses to operate as usual as long as patrons aged 12 and older provide proof of vaccination, medical exemption or a negative rapid test result. In order to continue providing recreation and culture opportunities in a safe and responsible way, The City has decided to implement the Restrictions Exemption Program for all City owned and operated recreation and culture facilities.

How does the Restrictions Exemption Program affect facilities?

Starting September 20, all visitors to City owned and operated facilities will require proof of vaccination, medical exemption or a negative rapid test result within 72 hours of a visit to facilities. From September 20 to October 25, proof of a single dose is considered acceptable as long as the dose was given more than two weeks before visiting a facility. After October 25, proof of double vaccination is required.

Facilities include:

  Collicutt Centre
  G.H. Dawe Community Centre
  Servus Arena – Walking track is open for use through Activity Reservations
  Kinex Arena
  Kinsmen Community Arenas
  Michener Aquatic Centre and Gymnasium
  Recreation Centre
  Setters Place at Great Chief Park (applies to use of indoor spaces only)
  Intermediate School

Outdoor activities are not included in the Restrictions Exemption Program.

The Restrictions Exemption Program also applies to all leaseholder spaces within City facilities. Lease holders will be responsible for sharing these new requirements with their customers. Third-party operators (e.g., River Bend, Bower Ponds, Heritage Ranch, Neighbourhood Activity Centres, etc.) will make their own decisions regarding their operations. Rental permit holders for City operated recreation and culture facilities will beresponsible for sharing recreation facility requirements with their memberships and visiting teams. For organized sports, please check with your sport organization for more information about specific requirements.
Why are you implementing the Restrictions Exemption Program?

The safety and well-being of customers, visitors and staff continues to be the driving force in our decisions in response to the COVID-19 pandemic. We are adopting the Restrictions Exemption Program in an effort to continue providing safe and accessible recreation opportunities for the community. If we did not adopt the program, our programs and services would be subject to further operating restrictions, which would significantly decrease access to our facilities.

For example, without the Restrictions Exemption Program, all adult group fitness classes and activities would be cancelled, and all facilities would be reduced to 1/3 capacity.

How do I show proof of vaccination, medical exemption or negative rapid test?

Acknowledging that not all Red Deerians may not be able to access their proof of vaccination immediately, The City will allow access to facilities from Monday, September 20 to Monday, September 27 with verbal confirmation of vaccination.

As of September 28, the following is required:

  Proof of vaccination – information on how to show proof of vaccine is available here.

o Sept.20toOct.25:proofofasingledoseisconsideredacceptableaslongas the dose was given more than two weeks before visiting a facility.

o AfterOct.25:proofofdoublevaccinationisrequired.

  Proof of a privately-paid negative PCR or rapid test within 72 hours of service (tests

from AHS or Alberta Precision Laboratories not allowed)

  Documentation of a medical exemption

Are masks still required?

As mandated by the Government of Alberta, masks are mandatory in all indoor public spaces. Therefore, all visitors are required to wear a mask in City facilities, unless actively participating in activities.

Effective September 20, anyone unable to wear a mask will be required to provide medical exception letter from an authorized health professional. More information about mask exemptions is available at alberta.ca/masks.

I would like to cancel a booking/registration/monthly pass because of the new guidelines. Will I get a refund?
Yes, refunds are available. Please contact [email protected] or 403-309-8411 to request a refund for programs and passes. Email [email protected] to request a refund for facility rentals.
Can individuals from different households still participate in activities together?

Limitations are dependent on the type of activity. Indoor private social gatherings, which includes bookings for birthday parties, are limited to two households with a maximum of 10 vaccine-eligible, vaccinated people. There are no limitations on children under 12.
Updated 2021 Municipal Election and Referendum Results from the City of Red Deer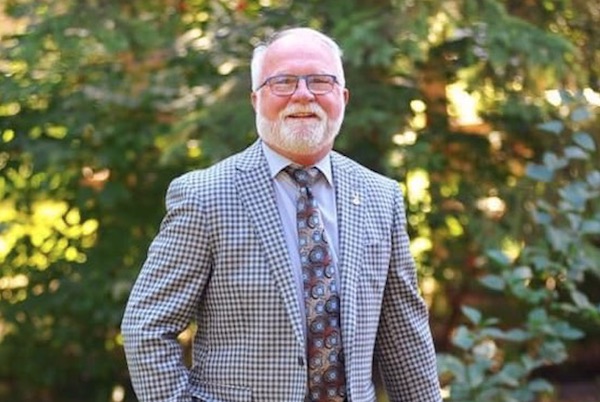 Updated unofficial 2021 Election results
Following a recount of two voting stations which had not yet reported results, The City has updated unofficial results to reflect 100% of votes cast. A recount was performed earlier today after an isolated technical issue disrupted results reporting for Advance Vote at the Baymont by Wyndham Red Deer and the Mustard Seed. The recount did not change the outcome of the Election.
Red Deer saw an increase in voter turnout compared to the last Municipal Election. In the 2021 Election, 21,548 out of 71,475 eligible voters, or 30.15 per cent, cast their ballots, including 10,622 during the Advance Vote. This was an increase over 2017, which saw 19,265 of 66,897 eligible voters, or 28.8 per cent, cast their ballots, including 2,639 during Advance Vote.
Unofficial results of the 2021 Municipal and School Board Elections are as follows:
MAYOR FOR THE CITY OF RED DEER
Number of positions to be filled: 1
CANDIDATE VOTES
1 Johnston, Ken 11,611
2 Moore, Jeremy Richard 3,169
3 Buchanan, S.H. (Buck) 3,086
4 Magee, Bradley James 2,049
5 Hickey, Dwight G. 900
6 Allen, James 389
COUNCILLOR FOR THE CITY OF RED DEER
Number of positions to be filled: 8
CANDIDATE VOTES
1 Dawe, Michael 12,141
2 Jefferies, Cindy 11,304
3 Wyntjes, Dianne 8,961
4 Lee, Lawrence 8,310
5 Buruma, Bruce 7,067
6 Higham, Vesna 6,298
7 Barnstable, Kraymer 5,892
8 Doerksen, Victor 5,884
9 Krahn, Chad 5,122
10 Khan, Sadia 5,000
11 Williams, Dax 4,865
12 Somer, Janise 4,809
13 Huizing, Hans 4,687
14 MacDonald, Jason 4,677
15 Curtis, Craig 4,543
16 Olubwale, Sheyi 4,245
17 Barclay, Graham 4,061
18 Lydiard, Nicole (Nikki) 3,725
19 Campbell, Brenda 3,525
20 Harksen, Sarah 3,290
21 Engel, Grace Joy 2,540
22 Ratra, Harish 2,495
23 Spencer-Cook, Lisa 2,468
24 Campbell, Calvin 2,067
25 Milaney, Liam 1,634
26 Larocque, Lindsay 1,362
27 Mihaly, Jozef 1,353
28 Laloge, Ryan Andrew 1,317
29 Chapin, Matt 902
30 Coop, Stephen (Steve) 435
TRUSTEE OF THE RED DEER PUBLIC SCHOOL DIVISION
Number of positions to be filled: 7
CANDIDATE VOTES
1 Manning, Bev 6,074
2 Gould, Matt 5,272
3 Buchanan, Nicole 5,143
4 Macaulay, Dianne 4,781
5 Peacocke, Cathy 4,775
6 Sommers, Angela 4,581
7 Watters, Jim 4,473
8 Tweedle, Jaelene 4,185
9 Peters, Paul 3,892
10 Warkentin, Reg 3,550
11 Parisian, Meagan 3,358
12 Elliott, Kari 3,274
13 Davies, Nathan 3,082
14 Grills, Terri 3,024
15 Chapin, Matt 1,653
16 Swarek, Mark 937
TRUSTEE OF THE RED DEER CATHOLIC SEPARATE SCHOOL DIVISION, RED DEER AREA WARD
Number of positions to be filled: 5
CANDIDATE VOTES
1 Watson, Anne Marie 3,169
2 Pasula, Kim 2,956
3 Hollman, Murray 2,923
4 LeGrange, Monique 2,546
5 Leyson, Cynthia 2,489
6 Mariani, Vanessa 2,209
The Red Deer Catholic Separate School Division's QEII Ward and Highway 11 Ward were both unaffected by the recount, as the two voting stations affected were within the Red Deer Area Ward. Unofficial results for the QEII Ward and Highway 11 Ward remain unchanged.
Official election results for the Municipal and School Board Elections will be announced at 12 noon on Friday, October 22.
The City also hosted a Senate Election and two Referendum questions on behalf of  The Province. Updated results noted below are unofficial results for Red Deer voters only; official results from all Alberta voters will be calculated and confirmed by Elections Alberta at a later date.
ALBERTA SENATE ELECTION
Number of positions to be filled: 3
CANDIDATE RED DEER VOTES
1 Pam Davidson 7,951
2 Erika Barootes 7,227
3 Mykhailo Martyniouk 4,896
4 Kelly Lorencz 3,002
5 Doug A. Horner 2,945
6 Ann McCormack 2,475
7 Nadine R. Wellwood 2,464
8 Karina Pillay 1,959
9 Rick Bonnett 1,837
10 Duncan Kinney 1,777
11 Jeff Nielsen 1,510
12 Sunil Sookram 1,229
13 Chad Jett Thunders Saunders 1,004
REFERENDUM QUESTION 1: EQUALIZATION
1 Yes 13,980
2 No 6,393
REFERENDUM QUESTION 2: DAYLIGHT SAVING TIME
1 Yes 11,523
2 No 9,580
Mayor Ken Johnston wins big. Jefferies, Buruma, Barnstable, and Doerksen join council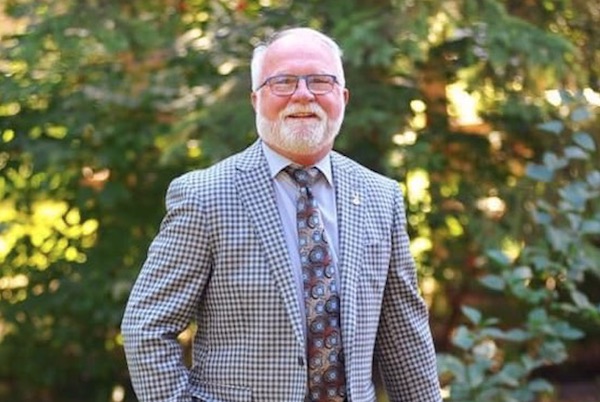 A new era begins with Mayor Ken Johnston at the helm after an overwhelming victory for Johnston as he outpaced all his competition combined, picking up over 50% of the votes cast in the Mayoral Election.
In the ultra competitive race for council seats, Michael Dawe led the way while Cindy Jefferies breezed back onto council picking up the second highest number of votes. After Dianne Wyntjes, newcomer Bruce Buruma managed to pick up the fifth spot, squeezing between incumbents Lawrence Lee and Vesna Hingham.  Former Red Deer Rebel Kraymer Barnstable worked his way onto council finishing seventh.  Victor Doerksen has successfully re-entered political life.  The former Red Deer South MLA edged out 21 other candidates for the 8th spot on City Council. Chad Krahn, Sadia Khan, Dax Williams, Janice Somer, and Jason MacDonald lead the pack of newcomers who didn't quite break through in this election.
Matt Gould made a great impact with voters catching a seat on the Red Deer Public School Board in a very competitive election.
And Monique LaGrange is a new Red Deer Ward representative on the Board of Trustees for Red Deer Catholic Regional Schools.