Messenger Meats aims to meet community needs
Through the family business, Mercedes Messinger is a long time community supporter. That's part of the reason why the owner of Messinger Meats found herself at the 2019 Red Deer Chamber of Commerce Business of the Year Awards last fall. Messenger Meats was nominated for Business of the Year and Mercedes was listening to the finalists for another category when she heard something that stayed with her. Though she was a long time supporter of the Central Alberta Pregnancy Care Centre, Messinger had no idea the organization actually provided homes to new mothers as they sorted through life with their newborns. This discovery lead Messinger down a path that culminated in a beautiful announcement in her store at the beginning of 2020. In the following video Mercedes Messinger explains a new initiative she's undertaken to bring a little financial help and even more awareness to worthy Not For Profit organizations.
Every Thursday though 2020, Messinger Meats will donate 2 dollars from every meal purchased to the chosen Not For Profit. These organizations include ASPIRE Special Needs Resource Centre, Central Alberta Child Advocacy Centre, Central Alberta Pregnancy Care Centre, Central Alberta Refugee Effort, Central Alberta Sexual Assault Support Centre, The Lending Cupboard, The Mustard Seed, Potters Hands, Safe Harbour Society, Smiles Thru Lindsey Foundation, Turning Point, and Vantage Community Services.
Potters Hands was the first charity selected. At the end of every month, the recipient of the support will select another not for profit organization from the list.
Trudeau gov't appears to back down on 'digital services tax' plans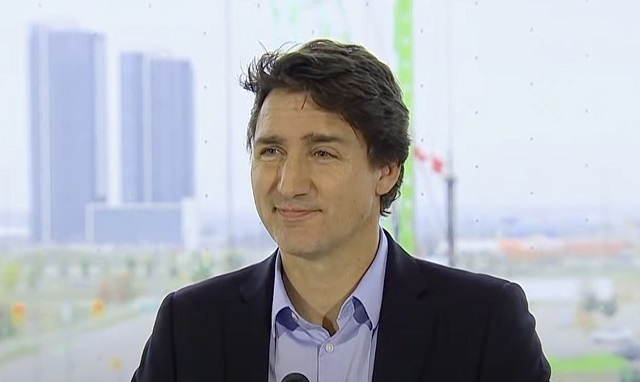 'feds need to stop dreaming up new taxes and new ways to make life more expensive.'
A plan by Prime Minister Justin Trudeau's federal government to tax the advertising revenues of non-Canadian tech giants and other companies – which could spark a major trade war and make accessing the internet more expensive – seems to be off the table, at least for now.
According to Canadian law professor Dr. Michael Geist, the Trudeau government seems to have "quietly backed down from its plans to implement a new Digital Services Tax (DST) as of January 2024."
In its 2019 election party platform, the Trudeau Liberals had promised to impose a three percent so-called DST, which could have brought in an estimated $7.2 billion, but at the expense of tech giants that all provide services to Canadians.
In October, the head of the Canadian Taxpayers Federation (CTF) Franco Terrazzano said the "feds need to stop dreaming up new taxes and new ways to make life more expensive."
"Prime Minister Justin Trudeau should be doing everything he can to make life more affordable, but this Digital Services Tax will mean higher prices for ordinary Canadians," he noted.
The CTF noted that when France introduced a similar tax against tech giants such as Google, Facebook, Amazon, and other large online sites, it caused everything to get more expensive in the country.
"An economic impact assessment of the French digital services tax shows that about 55% of the total tax burden will be passed on to consumers, 40% to online vendors and only 5% borne by the digital companies targeted by the new tax," noted the CTF.
Geist said that after months of the Trudeau government insisting a DST would be incoming next year, the government has removed that "implementation deadline" in their recent Fall Economic Statement.
When news first broke of the tax in late 2019, many U.S. Senators and Representatives signed letters asking the Canadian government to delay implementing a DST, which they warned would have created disastrous consequences.
As it stands now, a 1984 Convention Between Canada and the U.S. regarding taxes on income lets American web companies only pay tax in their home state. Indeed, a federal report even confirmed that such a tax would breach the 1984 treaty and does not work with current Canadian income tax laws.
Canadian Finance Minister Chrystia Freeland had been insisting up until recently a DST would be coming. In the summer 2023, she said, "Two years ago, we agreed to pause the implementation of our own Digital Services Tax (DST), in order to give time and space for negotiations on Pillar One. But we were clear that Canada would need to move forward with our own DST as of January 1, 2024, if the treaty to implement Pillar One has not come into force."
Even earlier this month Freeland seemed "cautiously optimistic" a deal could be reached between Canada and the U.S. for a DST.
Geist noted that it now "appears that the optimism came from a decision to simply remove the January 1, 2024 start date," to implement the tax and move it down the road to a later date.
As noted in the Trudeau Liberals Fall Economic Statement, "In order to protect Canada's national economic interest, the government intends to move ahead with its longstanding plan for legislation to enact a Digital Services Tax in Canada and ensure that businesses pay their fair share of taxes and that Canada is not at a disadvantage relative to other countries."
"Forthcoming legislation would allow the government to determine the entry-into-force date of the new Digital Services Tax, as Canada continues conversations with its international partners."
Geist noted that the delay in implementing a DST means that it "buys time for a potential international agreement on implementing a global approach to the issue and should relieve some of the external pressure."
Putting in place DST now would create 'significant risks'
As it stands now, the Trudeau Liberals have already pushed forth bills that will regulate the internet. This includes the federal government's censorship Bill C-11, the Online Streaming Act, which has been blasted by many as allowing the government more control of free speech through potential new draconian web regulations.
Another Trudeau internet censorship law, Bill C-18, the Online News Act, became law in June 2023 despite warnings that it will end free speech in Canada. This new law forces social media companies to pay Canadian legacy media for news content shared on their platforms.
Geist observed that while implanting a DST on tech giants might be more "preferable to the cross-industry subsidy model found in Bills C-11 and C-18," pushing forth with a DST now would bring disastrous consequences and could spark a trade war.
"Moving ahead now would have created significant risks, including the prospect of billions in retaliatory tariffs. Led by Bill C-18 and the digital services tax, the government talked tough for months about regulating big tech," wrote Geist.
"But with the (Fall Economic Statement) FES providing a massive bailout to compensate for the harm caused by the Online News Act and the decision to hold off on implementing the DST, it would appear that the tough talk has been replaced by much-needed realism on what amounted to deeply flawed policies and a weak political hand."
Geist has continually warned that the Trudeau government's meddling with big tech by trying to regulate the internet will not stop at "Web Giants," but will lead to the government going after "news sites" and other "online" video sites as well.
Bank of Canada survey reveals 86% of Canadians opposed to creating digital 'dollar'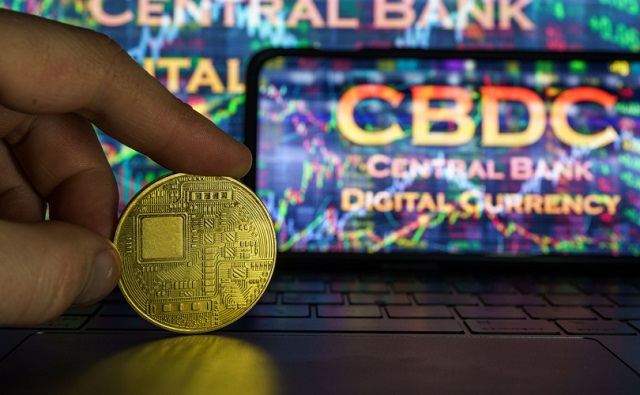 The main findings show that Canadians place a 'high value on holding cash that is backed by their central bank and want to maintain access to bank notes.'
An overwhelming majority, 86% of Canadians, are opposed to the creation of a national digital dollar and want the government and banks to "leave cash alone," according to results from a recent Bank of Canada (BOC) survey concerning the creation of a "potential digital Canadian dollar."
In a press release yesterday, the BOC published the feedback it got concerning the creation of a "potential digital Canadian dollar." The bank says it has been collecting information since 2020 with "stakeholders in the financial sector and civil society."
The main findings from the BOC's survey show that Canadians place a "high value on holding cash that is backed by their central bank and want to maintain access to bank notes."
"Canadians value their right to privacy and many expressed concerns that a digital dollar could compromise that right," the BOC said about another main finding from its report.
The BOC noted that should a digital dollar be created, it "should be easily accessible and should neither add barriers nor worsen existing ones."
"A digital dollar should not add to financial stability risks," the BOC said.
The survey, which was open from May 8 to June 19, 2023, received 89,423 responses. A total of 87% of respondents said they were "aware" of talk concerning the creation of a digital dollar.
The survey results come after the BOC in August admitted that the creation of a central bank digital currency (CBDC) is not needed as many people rely on "cash" to pay for things. The bank concluded that the introduction of a digital currency would only be feasible if consumers demanded its release.
Canadians prefer cash as the best payment method, but bank has not fully ruled out digital dollar
Some 93% of the BOC's survey respondents said that they continue to use cash as a payment form in addition to the use of debit and credit cards. A total of 66% of respondents said that having access to a digital currency was not important.
A total of 88% of respondents said they were not interested in the creation of an additional "offline" payment method such as an offline digital dollar in addition to cash.
While 85% of respondents said they would not use a digital dollar, 12% said they would, with 3% being uncertain.
Of important note is that the BOC has not ruled out the creation of a digital dollar despite the report's findings.
The BOC said it "aims to ensure that Canadians will continue to have the benefits of money issued by the central bank in an increasingly digitalized world."
"Whether and when a digital dollar will become needed is uncertain. Ultimately, the decision to go ahead with a digital dollar belongs to Canadians, through their representatives in Parliament," the BOC said.
As reported by LifeSiteNews in May, the BOC was looking for public feedback on whether such a form of digital currency, which experts have warned could mean an end to purchasing anonymity, would be viable for Canadians.
Overall, the report found that when all answers were combined, the creation of a digital dollar garnered 86% negative feedback.
According to the BOC, a CBDC would have to offer "compelling advantages to motivate these consumers – particularly the typical, well-connected consumers who account for most of the market — to adopt and use CBDC at sufficient scale to generate widespread merchant acceptance."
Digital currencies have been touted as a way by some government officials to replace traditional cash.
As noted in a report from LifeSiteNews, experts warn that central bank digital currencies are a "control tool" of governments.
Conservative leader Pierre Poilievre promised that if he is elected prime minister, he would stop any implementation of a "digital currency" or a compulsory "digital ID" system.
The BOC at the time said that any final decision on when and if a digital Canadian dollar is issued would be up to the government.