Red Deer Mayor Veer appointed Honorary Lieutenant-Colonel of 41 Signal Regiment
November 30, 2020
Mayor Veer appointed Honorary Lieutenant-Colonel with the Canadian Armed Forces
(Red Deer, Alberta) – Nominated by the Commanding Officer of 41 Signal Regiment, and signed off by the Minister of National Defence; The City of Red Deer congratulates Mayor Tara Veer on her recent appointment to Honorary Lieutenant-Colonel by the Canadian Armed Forces in recognition of her work in the community, commitment to honouring military veterans, and local reservists.
"I am extremely honoured to have been given the distinguished appointment of Honorary Lieutenant-Colonel with the Canadian Military," said Mayor Veer. "I am eager to serve in this position, in conjunction with my public duties. The sacrifices of our Canadian Armed Forces and the many veterans that served our country are what have allowed me to serve our community as Mayor. Past and present heroes in the Canadian Armed Forces have made our country what it is today. They are the reason for the freedoms Canadians enjoy today."

"Mayor Veer has been a dedicated supporter of local troops and I know she will bring the to same dedication to our Squadrons in Edmonton and Calgary as well. I am delighted with her appointment as Honorary Lieutenant-Colonel of 41 Signal Regiment and am excited about the enthusiasm and profile that she brings to this important role in the Canadian Army Reserve."
Honorary Colonel Lloyd Lewis, 41 Signal Regiment
"Mayor Veer's remarkable career and contributions to Red Deer will certainly be an inspiration to all of our soldiers with her demonstrated 'service before self', leadership, and boundless energy. The soldiers of 41 Signal Regiment are truly honoured to welcome Honorary Lieutenant-Colonel Veer to our ranks."
Lieutenant-Colonel Steven Flavel, Commanding Officer, 41 Signal Regiment
Honoraries are a tradition going back more than a century in the Canadian Armed Forces. They are typically prominent private citizens who volunteer to act as advocates for their regiments, communities and guardians of regimental traditions and histories. The first Honorary Colonel appointment in Canada was that of Lieutenant-Colonel the Honorable J.M. Gibson, a Provincial Secretary in the Ontario Government. He was appointed as Honorary Lieutenant-Colonel to the 13th Battalion of Infantry in 1895.
Early in the 20th century in Canada, Sir Robert Borden described the practice of appointing Honoraries as "of greatest advantage to the Militia to be able to enlist the interest and sympathy of gentleman of position and wealth by connecting them to Regiments."
That sentiment remains true today. The Honorary is seen to be the guardian of regimental traditions and history, promoting the regiment's identity and ethos and being an advisor to the Commanding Officer on virtually all issues excluding operations.
"As an Honorary Lieutenant-Colonel, I will endeavor to foster 'esprit de corps' and support the 41 Signal Regiment and its leadership, and work to develop and strengthen the ties between our local military and communities, businesses, and industry throughout Alberta," said Mayor Veer. "I will fulfill the responsibilities entrusted to me, which include providing a link between the local and provincial Squadrons and the community, and raise the public profile of the Regiment with utmost pride. Thank you to the Canadian Armed Forces for this honour."
This honorary position builds upon and aligns with Mayor Veer's role in the community as ambassador and advocate for the needs of the region.
"This is also a recognition for our community, and I share this with the people of Red Deer as I continue to advocate for the betterment of Red Deer for our citizens," Mayor Veer continued.
The appointment is effective immediately, and is a three year term. A formal installation ceremony will be planned soon pending provincial health protocols.
41 Signal Regiment has squadrons in Red Deer, Edmonton and Calgary.
Click to learn more about the appointment process.
Click for more information about 41 Signal Regiment.
Six stories from local soldiers who have deployed internationally in the past year
Judge to announce whether Calgary teen accused in officer's death will get bail
CALGARY — A judge will rule today whether a teen charged with first-degree murder in the hit-and-run death of a Calgary police officer will be granted bail.
The teen, who turned 18 earlier this month, was charged along with Amir Abdulrahman, 19, in the New Year's Eve death of Sgt. Andrew Harnett.
He cannot be identified under the Youth Criminal Justice Act.
Police have said Harnett was hit and dragged while attempting to stop an SUV after noticing its plates didn't match its registration. 
They allege the accused youth was driving the vehicle and Abdulrahman was a passenger. 
The Crown is opposing bail for the safety and protection of the public, and has served notice it will seek an adult sentence if the young man is convicted.
This report by The Canadian Press was first published Jan. 28, 2021
The Canadian Press
Red Deer South MLA urges Premier Kenney to allow businesses to reopen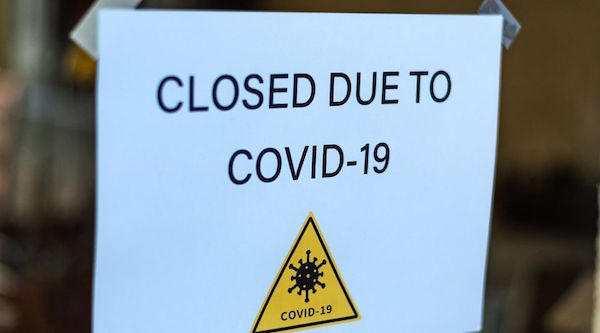 A message from the Facebook page of Red Deer South MLA Jason Stephan
There is a lot of suffering in our community right now. Many of our local businesses have been ordered to close. There is a human cost, sometimes great, that is difficult to properly account for in decisions mandating business closures.
I have listened to their stories, and yesterday, travelled and delivered in person to the Premier's office, written requests signed by them, and by more than 200 other concerned members of our community, asking for businesses in our community, to reopen while respecting health recommendations, to provide livelihoods for themselves, their employees, and their families.
I recognize these requests may give offence to some. That is not the intention, there is too much contention. I hope we can have more empathy for each other.
Here is a perspective from a food and alcohol serving business ordered to close. Perhaps these real-life stories and feelings can lead to more understanding so that can help us be better in supporting and serving each other in these challenging times:
"I am reaching out today to ask for your help in pushing the provincial government and Alberta Health to expedite the reopening of the hospitality industry […] It should be noted that:"
"Many businesses have closed permanently. More will be forced to close over the next few months due to this current closure. Additionally as the runway to a complete reopening is sure to take considerable amounts of time then it can be assumed that many more will close trying to get to the end of the runway."
"Additionally the long term effects of COVID, forced restrictions and lockdowns is numbing good operators and souring them on being in this industry. Our industry is full of passionate individuals and when the passion is gone our communities will lose out. Hospitality is the lifeblood of community."
"The mental wellness of our industry operators and staff are at an all time low. Life and business uncertainty is causing intense anxiety for all in the hospitality industry."