Mayor Tara Veer explains Council's response to Westerner Park crisis
"I hope you are all doing well and are keeping safe during this challenging time. Since requesting administration to bring forward more information for the Westerner Park recommendations on April 22, we have heard many questions and concerns surrounding Council's rationale to table the matter for up to four weeks. The decision to table the issue was to request additional information to, given the magnitude of the financial request, ensure Council is making an informed decision that considers and benefits our community as a whole.
Council believes in Westerner Park and we are committed to protecting the 130 years of history Westerner Park has brought to our community. Given the significance of the recommendations before us, Council's purpose is financial due diligence on behalf of our citizens prior to making a generational decision. We recognize the decision will have broad community impact through our capital investments; resulting in the need to delay or cancel projects in The City's capital plan, which we have a responsibility to fully consider.
Council is acutely aware of the economic, social and cultural importance of Westerner Park to our city and region, and the recommendations will come back to Council within the next few weeks. Our priority is to ensure we consider all information possible, while taking the necessary time for a generational decision of this financial magnitude. It is clear in principal that our Council will provide financial support to protect the future of Westerner Park, however, what is left to be decided is how this will be structured to protect the financial future of our community as a whole.
(Friday, I met) with members of the Westerner Park Board, Westerner Foundation Committee and Westerner Park Past Presidents to share information, as well as address questions and concerns about the decision making process. As legacy builders and community builders, they have invested time, energy and financial commitments in Westerner Park, so it is imperative that they be involved in and aware of the next steps in what has been a multi-phased process, as we know this issue is a personal one for many in our community. We are committed to helping Westerner Park, because it is the right thing to do, but how that is structured will be the decision on the table in the coming weeks."
Laura's story: I Feel So Much Better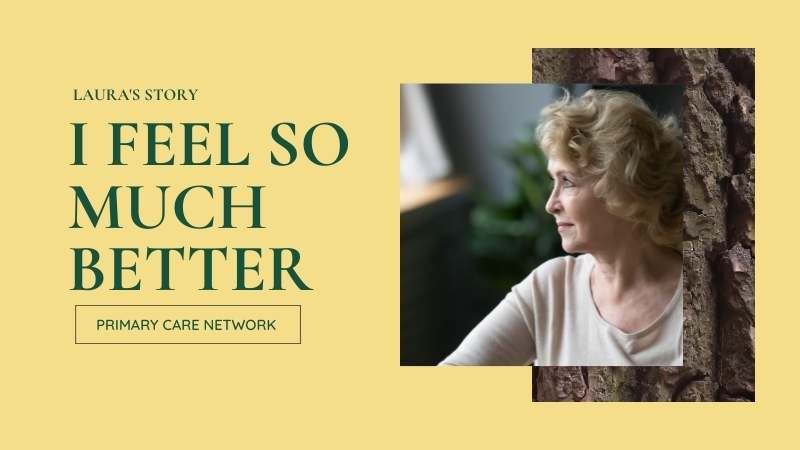 Health issues surfaced in the summer of 2020 for Laura. She had chest pain often and ended up in emergency a few times. She did have a small cardiac event in July. Her blood sugars were very high and all over the map during this time. Her blood pressure was also way too high.  She knew her weight was an issue to her health.  She had been diagnosed with Type 2 Diabetes a few years before this but had not tested her sugars for most of that time. All in all, this was a scary time for her.
Her doctor sent a referral to the Family Nurse in the clinic. He helped her to change her medication to less but more focused to her present condition. She found the nurse very positive, encouraging and available to meet her needs. Talking to the nurse regularly kept her accountable. She now enjoys smaller portions or healthier foods. Although it took some extra encouragement from the nurse, she now exercises on her treadmill regularly and is actually enjoying it. She no longer feels winded when she walks. She has lost 34 pounds; her blood pressure and blood sugars are both the normal range.  Laura says she used to feel like she could just drop but now actually feels energetic and less irritable. The other positive benefit of living healthier is that her self-esteem is way up! Laura still has weight to lose but feeling so much better is great motivation to continue this healthy journey.
To learn more about the RDPCN programs, visit www.reddeerpcn.com
Grant's story: Amazing Improvement with Hard Work & Support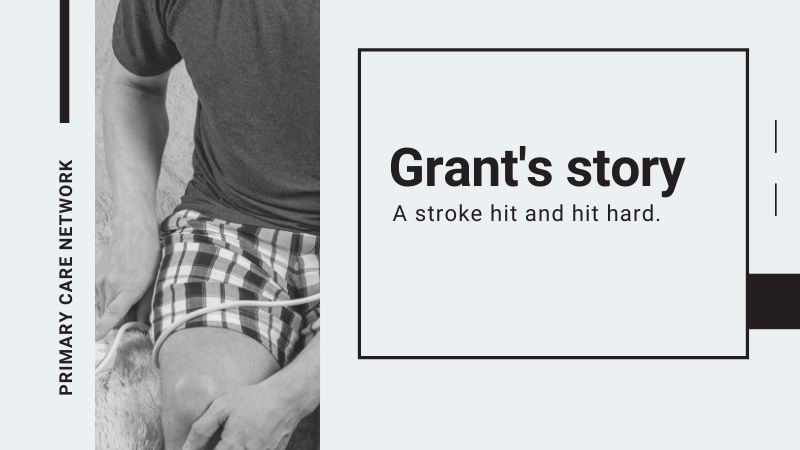 Grant was in his mid-fifties – maybe a bit overweight but with no other cardiovascular risk factors. However, a stroke hit and hit hard. His right side was very compromised, he had little use of his hands, he was unable to walk or lift his right arm. He was hospitalized in Red Deer for 4 months and then went to the Centennial Centre in Ponoka for rehab for 6 months. His doctor had told him that he would be bound to a wheelchair for the rest of his life and would never walk again or be able to recover from this stroke. This made Grant angry as he didn't want this prognosis.
Since that time, he has put a lot of work and effort into getting better. The physios and rehab team helped him make progress, but he kept asking them how he could get more training. They were able to refer him to Recreation Therapy at RDPCN. His therapist arranged to work with him at the Gary W Harris Canada Games Centre three times per week. He is doing a lot better now. He can walk with a cane and he can lift 30 pounds on the machines at the gym. He can now clap hands. He has gained strength and control, his gait has improved along with his endurance, and he has an increased range of motion and strength in his upper extremities. He can now do many more tasks of daily living such as carry groceries, cook and barbeque.
Grant states that his doctor can't believe his progress. Other people he knows have said very similar things. Working with the Rec Therapist has been very encouraging and supportive. The Rec Therapist has really helped me to stay motivated. Having a plan for myself also helps the attendants at the Gary Harris Centre to work with me to move forward. I have highly recommended this program to others I know who have had a stroke.
My work is not done but I am proud of the progress I have made and thankful for everything I can do for myself.
To learn more about the RDPCN programs, visit www.reddeerpcn.com