Major Crimes Unit investigating deaths of 1 year old boy and 4 year old girl in house fire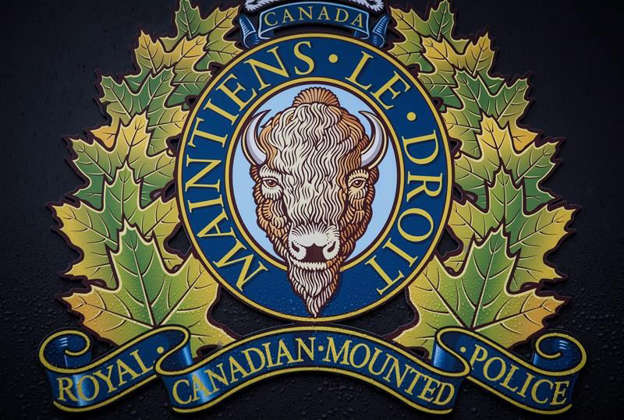 News release from Breton RCMP
Breton RCMP investigate fatal house fire
On June 2, 2021, at approximately 11 a.m., the RCMP Central Alberta District (CAD) Crime Reduction Unit (CRU) were conducting an unrelated investigation in the area of Buck Lake when the investigation led to a residence where there was a house fire in the area of Township 465 and Range Road 630.
RCMP officers notified Fire services and upon gaining entry to the yard and residence, were told that there were two children trapped inside. RCMP officers attempted to rescue the children; however, due to the extent of the fire re-entry to the residence was not possible.
Breton and Thorsby RCMP attended the scene along with multiple volunteer Fire Services who worked to extinguish the fire.
A search of the structure once the fire was extinguished resulted in locating the two missing children, a 1-year-old male and 4-year-old female—both from Drayton Valley, Alta.
Alberta RCMP Major Crimes Unit, Alberta RCMP General Investigation Section from Alberta RCMP Serious Crimes Branch, RCMP Forensic Identification Section, along with a Fire Investigator attended the scene to assist with this investigation.
The RCMP continue to wait for an official report from the fire investigator from the Alberta Office of the Fire Commission.
Breton RCMP's investigation into this fatal fire continues.
Further updates will be provided when more information is available.
Pembina to pocket $350 million after terminating acquisition of Inter Pipeline
CALGARY — Pembina Pipeline Corp. will pocket a $350-million break fee after terminating its acquisition of Inter Pipeline Ltd.
The move follows Inter Pipeline's board advising that it would no longer recommend that shareholders support the deal after rival Brookfield Infrastructure Partners LP upped its hostile takeover bid for the Calgary-based Inter Pipeline.
Inter Pipeline had resisted Brookfield's bid after signing a friendly all-stock deal to be bought by Pembina that would have seen its shareholders receive half a Pembina share for each Inter Pipeline share they hold.
Prominent shareholder advisory firm ISS recommended that Inter Pipeline investors reject the company's proposed sale to Pembina and instead support the takeover by Brookfield after Inter Pipeline's largest shareholder upped its offer to $16 billion, including debt.
Pembina's CEO Mick Dilger says he's disappointed by the outcome as the logic of a combination with Inter Pipeline remains "unparalleled" and the value creation impossible to replicate.
He says the company will continue to seek growth opportunities through other acquisitions.
"Pembina remains optimistic about its future, including the profitability of our existing business given foreseeable sector tailwinds, as well as with tremendous flexibility to pursue an ever increasing and more diverse set of opportunities for growth, some of which we were able to highlight and advance during this process," he stated.
Inter Pipeline subsequently said it is open to working with Brookfield to reach a "mutually agreeable transaction."
This report by The Canadian Press was first published July 26, 2021.
Companies in this story: (TSX:IPL, TSX:PPL, TSX:BIPC)
The Canadian Press
Yamamoto among four players to receive qualifying offers from the Edmonton Oilers
EDMONTON — The Edmonton Oilers extended qualifying offers to forwards Tyler Benson, Cooper Marody and Kailer Yamamoto as well as goalie Stuart Skinner on Sunday.
Benson, 23, has one assist in seven career NHL games. He was selected in the second round. No. 23 overall, in 2016.
Marody, 24,was originally drafted by the Philadelphia Flyers in 2015 and has appeared in six career NHL contests.
The 22-year-old Yamamoto had eight goals and 13 assists in 52 games with Edmonton last season. The '17 draft pick has 20 goals and 32 assists in 105 career NHL contests.
Skinner, 22, played in one game with Edmonton last year. He was drafted by the Oilers in 2017.
This report by The Canadian Press was first published July 25, 2021.
The Canadian Press