UCP MLA rips party leadership for dining together while small businesses challenged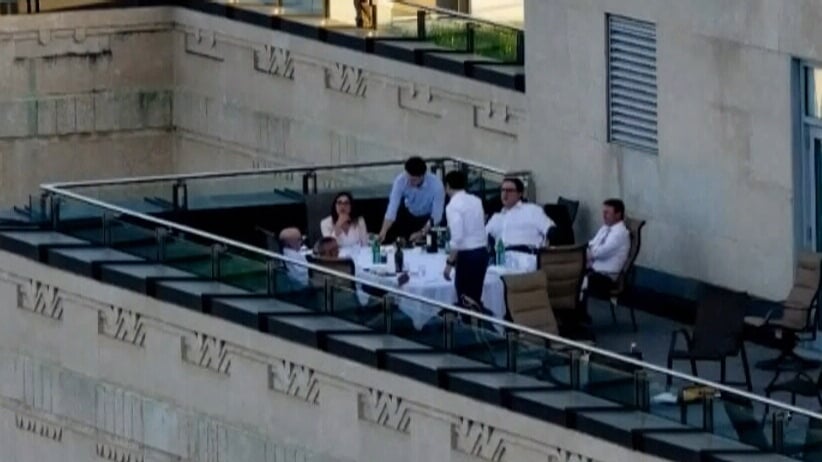 One of the biggest problems about introducing restrictions to battle covid has been the amount of confusion these rules cause. Not only do they change and sometimes quickly, they are often hard to comprehend in the first place. For example, thousands of Albertans will recall seeing a meme proclaiming only 15 people are allowed in a Church, unless one of them is deceased, and then it's 10, unless they walk outside together, and then it's 5.
Challenged for dining with other government ministers in a patio setting this week, the Premier does not believe he and fellow diners broke any of the rules they themselves established. Not surprisingly several opposition MLA's are saying they did break the rules, and now Angela Pitt, UCP MLA for Airdrie East has weighed in. Pitt wrote a fiery post pointing out the rules appear to have been broken. She's outraged that restaurant owners in her riding and around the province feel they could be charged if they allowed a similar situation.
From the Facebook page of Angela Pitt, UCP MLA for Airdrie East
By now, many of you have seen the photos of several senior politicians wining and dining on the Sky Palace patio. There has been some speculation online that I took part. I would like to assure my constituents and all Albertans that I had nothing to do with this.
Looking at these photos it seems clear to me that several health restrictions were violated.
Much of the public concern about this incident has been about the hypocrisy of senior officials breaking their own rules.
I can certainly understand these concerns.
As a proud conservative, a former business owner, and the representative for Airdrie-East, it pains me to watch the small businesses in my community being the constant target of government restrictions. I see the extreme amounts of uncertainty. I see the unmeasurable levels of creative problem-solving being invested into working with COVID-19 restrictions, only for the restrictions to change over and over again. I see the stress on so many suffering business owners and their families, and I know as well as every other Albertan that many of these businesses will not make it.
The current Stage 1 restrictions allow restaurants to operate patio-only service for up to 4 household members per table, or 3 people if diners who live alone are with their 2 close contacts.
The Premier had a restaurant dinner on his patio with 7 friends, and it remains unclear to Albertans why a restaurant owner can't have larger groups on their patio.
I am calling on the Premier today to make the rules more consistent, to give businesses fairness, and to allow restaurants to safely operate in the same fashion in which the Premier just portrayed.
Judge sides with Enbridge Inc. in Michigan's latest effort to halt Line 5 pipeline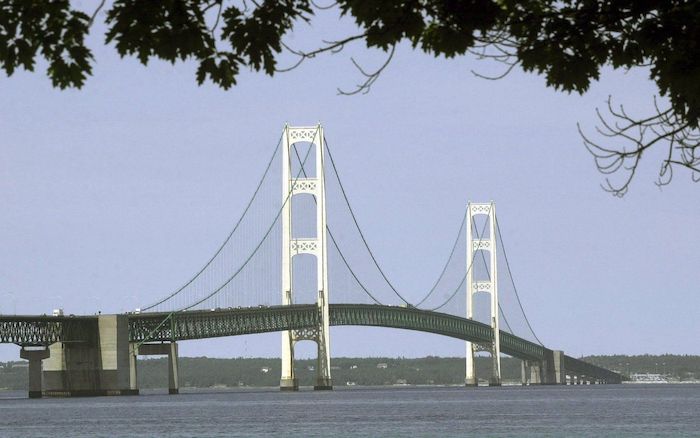 A judge in Michigan has ruled in favour of Enbridge Inc. in the company's long-running dispute with the state over the Line 5 cross-border pipeline.
In her ruling, Judge Janet Neff says the case belongs in federal court — a blow to Michigan Gov. Gretchen Whitmer's bid to shut down the pipeline.
It's the second time in nine months that Neff has sided with Enbridge on the question of jurisdiction.
Whitmer has been trying since November 2020 to shut down Line 5 for fear of a spill in the Straits of Mackinac, where the pipeline crosses the Great Lakes.
Proponents, including Canada's federal government, call Line 5 a vital and indispensable source of energy for Ontario, Quebec and several Midwestern states.
Environmental activists fear an anchor strike or technical failure could trigger a catastrophe in one of the area's most important watersheds.
This report by The Canadian Press was first published Aug. 18, 2022.
Reports: Flames closing in on signing UFA forward Nazem Kadri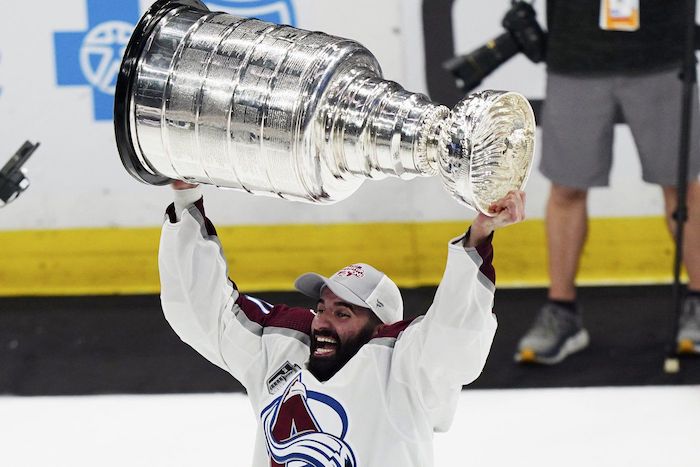 The Calgary Flames are closing in on a deal to sign unrestricted free agent Nazem Kadri, according to multiple media reports.
Sportsnet reported the deal is for seven years at US$7 million per season.
The Flames, according to Sportsnet and TSN, are moving forward Sean Monahan to the Montreal Canadiens to create salary cap space for Kadri's contract. Details of that trade have not been released.
The 32-year-old Kadri was one of the biggest names available in free agency after an All-Star season with Colorado that ended with the Avalanche winning the Stanley Cup.
Kadri had 87 points (28 goals, 59 assists) in 71 games for the Avalanche in 2021-22.
He added 15 points (seven goals, eight assists) in 16 playoff games, including the overtime winner in Game 4 of the Stanley Cup final against Tampa Bay. That was his return to action after being injured in Game 3 of the Western Conference final after being hit from behind by Edmonton forward Evander Kane.
Kadri's signing would be the latest chapter of a chaotic off-season for the Flames.
Calgary lost leading scorer and Hart Trophy candidate Johnny Gaudreau to the Columbus Blue Jackets early in free agency, then was informed that star forward Matt Tkachuk would not sign a contract extension after the upcoming season.
The Flames dealt Tkachuk to Florida for a package that included forward Jonathan Huberdeau, who had 115 points last season, and defenceman Mackenzie Weegar.
The Flames then locked up Huberdeau long-term with an eight-year, US$84-million contract extension.
Monahan, selected sixth overall by the Flames in the 2013 NHL Entry Draft, has played nine seasons in Calgary. The three-time 30-goal scorer tallied just eight goals and 15 assists for 23 points in 65 games last season.
This report by The Canadian Press was first published Aug. 18, 222.