LISTEN: Long time sports broadcaster Rod Pederson joins THE OUTSIDERS
Bryn and Robin hit the Hot Topics of the week.
Plus, long time CFL and WHL broadcaster Rod Pedersen joined the boys to talk football and hockey.
And now we settle in for the start of the NHL preseason too. CLICK below to listen.
What is The OUTSIDERS?
Bryn Griffiths and Robin Brownlee take a weekly look at the World of Sports from their unique perspective. Great guests. Outstanding conversation. Lots of opinion. NOT always right but willing to listen.
"We've turned into tribal, angry, vengeful people" Tim Robbins on how he moved through COVID to a new understanding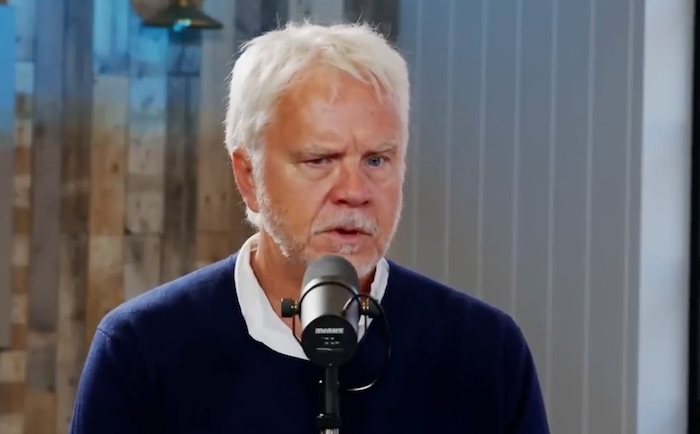 It's truly remarkable how different sources of information have been leading most of the western world down two different paths, each getting further away from the other.
Most often we experience this ourselves in the way we interact with people differently since the beginning of the COVID pandemic. Those who rely most heavily on mainstream media for information form vastly different opinions from those who've moved on to alternative media sites and podcasts. Unfortunately the gulf between former friends, colleagues and often even family members has turned emotional, and visceral. Often relationships have broken down completely.
As time goes on and we approach the third Christmas season since the pandemic began, most people have remained embedded in their separate camps. Families and friendships remain divided. Something eerie lurks just off in the background as we approach the joyous Christmas holidays with more tension than we'd like to admit.
So it's a joyous yet ominous feeling as we edge closer to holiday reunions with people we haven't in many months, or even years now. Some will delicately and skillfully avoid serious conversation. Others will dabble in it and break it off as it becomes too uncomfortable. And some of us will surely be involved in legendary holiday blowouts that will drive this wedge even deeper.
Perhaps we need to take a trip to the United Kingdom. In this compelling segment of an interview between podcaster Russell Brand and Tim Robbins, the Academy Award winning actor describes how a trip to England resulted in a change in his outlook toward all the information dividing our "tribal" camps. As Robbins explains, in the UK there's more "tolerant attitude towards the diversity of opinion" that seems to be sorely lacking in North America.
Click here to see the entire interview between Russel Brand and Tim Robbins.
Jordan Peterson and Rex Murphy on "Woke Culture Wars"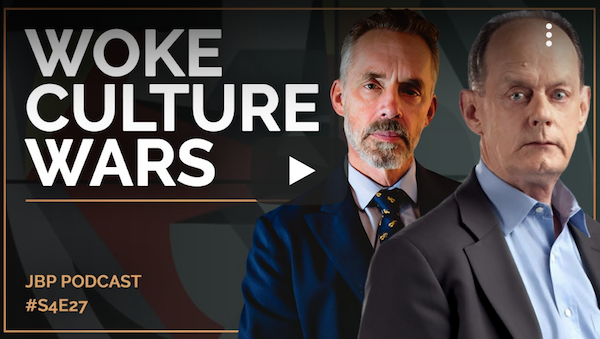 It's fair to say the collective pool of fans of these two Canadian thinkers / speakers / communicators would add up into the millions. Here's an opportunity to get to know Rex Murphy like never before as Jordan Peterson sits down with Rex for a lengthy conversation
Posted from Jordan Peterson's Youtube channel.
The Jordan B. Peterson Podcast
On this episode of the Jordan Peterson Podcast, Jordan is joined by Rex Murphy. Rex is a Canadian commentator and author who deals primarily with Canadian political and social matters. He is best known for working on and for CBC Here and Now, CBC Radio 1's Cross Country Checkup, writing for The Globe and Mail and writing for The National Post. He is a well-recognised and loved figure. Rex Murphy and I sit down to discuss a variety of topics including his impressive career, Canadian politics, western culture, the woke culture wars, changes in universities, the crumbling study of the humanities, New Finland, Toronto, and more. Find more Rex Murphy by searching his name for articles and in his book The Jordan B. Peterson Podcast can be found at https://www.jordanbpeterson.com/podcast/