Lending Cupboard Releases It's Community Needs Assessment
By Sheldon Spackman
The Lending Cupboard in Red Deer shared results of it's Community Needs Assessment with Central Albertans on Tuesday and it shows a growing need for their services. Those services include the lending of medical equipment, free of charge to those who need it.
With the purpose of gathering information that can assist the organization in making evidence-based decisions in its planning and strategies, the report has many key findings in numerous areas.
It's expected roughly 20 percent of Albertans will be over the age of 65 by 2036, with 8 out of 10 living in the QE2 Corridor by 2041. Presently, Wetaskiwin, Stettler, Olds and Ponoka all have Seniors populations of roughly 20 percent.
Other highlights indicate Alberta's Cost of Living is amongst the highest in Canada, with current economic conditions driving more people into poverty and putting their health at risk. The report also says people living in rural areas have additional barriers and challenges to accessing health services and supports.
The Lending Cupboard's Community Needs Assessment also shows that the increased urbanization of First Nations people, in addition to a reported rise in chronic health conditions within this group, will impact the demand for equipment from the Lending Cupboard. It's also anticipated the Hutterite population will continue to be a strong user group, with increased immigrant populations expected to become more aware of the Lending Cupboard in the coming years as well, to impact demand on Lending Cupboard services for the foreseeable future.
Economic uncertainty and instability is still expected for the next year, though some economic rebound is anticipated in 2017. However, low oil prices will impact overall prosperity and growth for the next five to ten years. Multi-generational changes in the workforce may impact local donations and volunteerism as well and government funding opportunities and corporate sponsorships may also be less available in the short-term but community giving remaining strong.
On the healthcare side of things, despite medical advances, the report says nearly all the diseases, disorders and health conditions pertinent to the Lending Cupboard are on the rise. The aging population is potentially the most important matter as it relates to the future of the Lending Cupboard as the seniors age group will continue to grow over the next 20 years. Orthopedic surgeries are the most prevalent in this growing age group, with falls an increasing issue amongst seniors. Seniors who live alone are also more common in rural areas of Central Alberta where support services may not be as readily available. This as the number of injuries and accidents in Alberta increases each year.
The Community Needs Assessment also reveals that hospital stays after surgery are getting shorter as the Home Care program in the province continues to grow. This area of AHS does not provide funding to the Lending Cupboard despite Home Care being one of the highest points of referral for the organization. The CNA also reveals increased unemployment has affected extended health benefits and as such, physiotherapy patients are waiting for the hospital physio clinic, rather than utilizing private physio clinics. This has increased wait times for physio and means that people will likely be relying on mobility and daily living aids for longer periods of time.
The Lending Cupboard's Community Needs Assessment expects the organization's ten-fold growth seen in it's first ten years of existence, to double over the next ten years. This means it's priorities going forward include obtaining a larger facility, improved systemization and efficiencies, extended hours of operation, increased staff hours, volunteer attraction and training, partnerships with the community, advocacy to government, build independent regional capacity and substantially increase community support.
According to the Lending Cupboard's CNA put together by Danikloo Consulting, in its first year of operation, the Cupboard lent out 330 pieces of equipment and had a total client interaction of 456. In its 2015-16 fiscal year, 16,000 pieces of equipment were lent out to 4,300 clients, with a total of 8,800 clients in and out of the LendingCupboard doors–a staggering 800% increase.
The full report can be accessed here:
(photo courtesy of The Lending Cupboard)
Strategies to Manage Persistent Pain, September 16th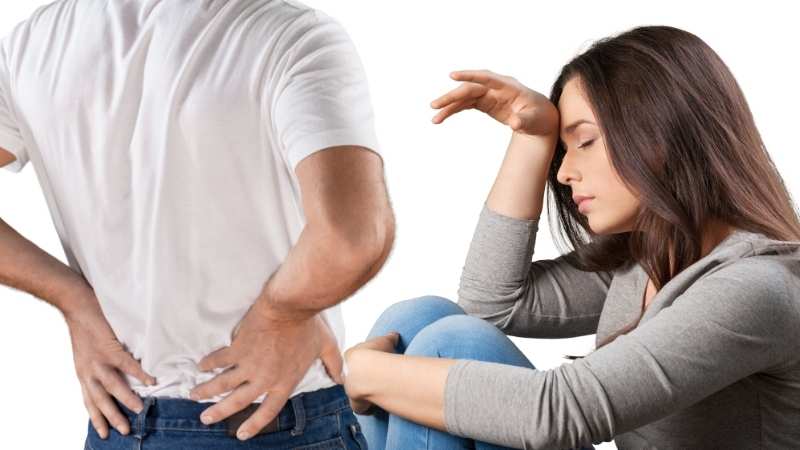 Strategies to Manage Persistent Pain Thursday, September 16, 2021 1:00-2:00 pm
Red Deer Public Library Facebook Live
Come learn more about persistent (chronic) pain from our team at Red Deer PCN. You will learn about different types of pain, medication to manage ongoing pain, the effects and benefits of opioids, and the importance of non-medication strategies to help manage your pain.
Presented by Red Deer PCN's Dr. Myburgh G.P, Jennifer Howe, Pharmacist & Jennifer Wallin, Psychologist.
Tune into Facebook Live at Red Deer Public Library Facebook page for this program.
This is one of a series of health-related programs co-sponsored by the Red Deer PCN and the Red Deer Library.
Watch for others in the series!
Read more stories from the Red Deer Primary Care Network.
Getting My Blood Glucose Back in the Normal Range Gave Me Tears of Joy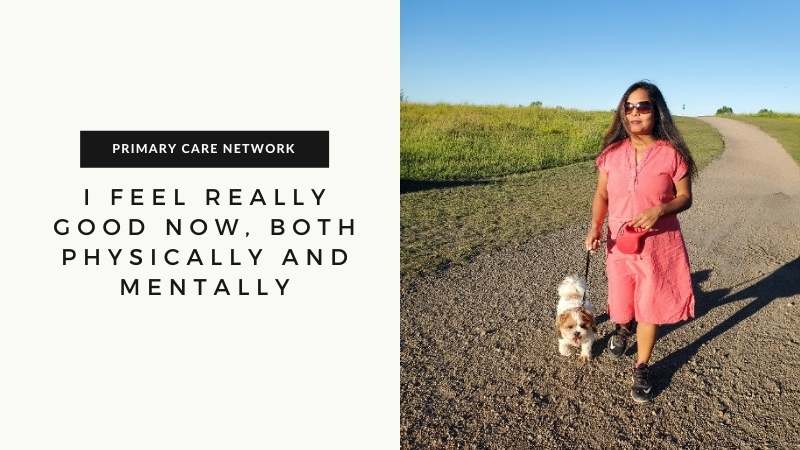 Diabetes runs in my family; my mom has it and my grandma did too. Well before Christmas 2019, at a routine physical my doctor told me that I have diabetes. I tried to bring it down for the next 3 months, but I was not successful, in fact it got worse. At this time, the doctor referred me to the PCN Family Nurse. I started seeing her and we made plans for how I could get through the Christmas season. However, I did very poorly as I love sweets. Getting poor readings, feeling exhausted and worrying who would look after my daughter if something were to happen to me left me very lethargic and depressed.
The nurse was patient and very encouraging. She helped me to change my mindset. I decided to take up the challenge to improve my blood glucose. The nurse and I talked about the rice in my diet and portion sizes of rice. I am from an island nation and rice is our staple. I did some testing of my blood glucose after consuming some of my favorite foods and I notice that amount of rice I was consuming did increase my blood glucose significantly. I thought I could never have a meal without it being mostly rice but I have learned now that I can do this quite easily. Even though I have a puppy, I would only walk her for 5 to 10 minutes at a time.
Since my mindset change, I worked to build up my activity. I started with 5-minute stints and pushed myself forward until now I am at one-hour stints. I take the dog for nice long walks and we both enjoy it. People comment on how good I look and how much more energetic I am. I feel really good now, both physically and mentally. The nurse helped to give me the confidence to tackle diabetes. I had tears of joy when I learned my blood glucose is back to the normal range.
To learn more about the RDPCN programs, visit www.reddeerpcn.com