Laughter Returns to Red Deer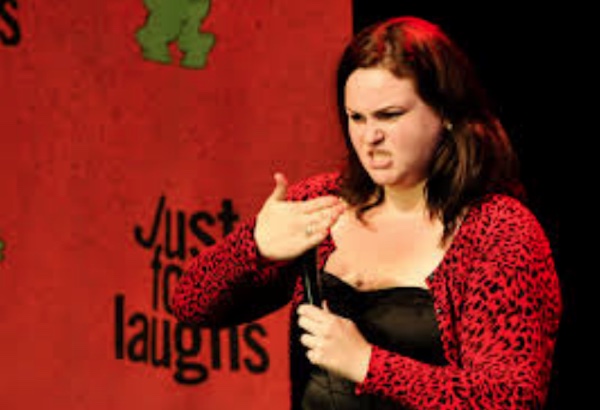 For the better part of the last two years, laughter has been hard to come by. Live entertainment came to an abrupt halt, with no certainty of when it would return.
The wait is finally over.
Not only are Central Alberta's venues reopening, they are bringing back live shows to the area. The Velvet Olive is once again bustling with live music many nights of the week. Bo's Bar and Grill is bringing huge acts back to the city. It's not just the music we missed though. Comedy is coming back in a big way.
Pre-pandemic, the longtime hub for comedy in Red Deer was the Heritage Lanes Lounge. Running for almost a decade, the room saw many of Canada's finest and funniest bring hilarity to town each and every Sunday. Now, for the first time since 2019, weekly stand up is back at The Lanes.
"Heritage Lanes is excited to be back hosting weekly 'Splits and Giggles' comedy", said Shelby Chrest, owner. "As the city's longest lasting comedy venue we feel it's important for our community to gather and socialize while supporting local."
"Splits and Giggles" launches Sunday, August 8th at 8PM at Heritage Lanes. Kicking off the first show is nationally renowned headliners Kathleen McGee and Sean Lecomber.
The Lanes won't be your only source of funny in the area, as many other shows are new or returning. The Radisson Hotel will be back to hosting monthly events beginning August 6th with Adam Ruby, and The Velvet Olive's "Fake Comedy Show" returns August 13th. When asked for comment, "Fake Show" producer Zachary Landry said "I'll get back to you in an hour." One hour later, "I was eating blueberries."
You'll also find monthly mirth at Red Hart Brewing and The Spot. And just outside the city, Sylvan Lake is in on the action, hosting Lisa Baker August 6th at Fireside Restaurant, and Longshot Comedy featuring Marc Anthony Sinagoga on September 10th at Lodge 43, as well as September 11th at The Fox & Hound in Innisfail.
With the support of venues like these, local comedians are thrilled to once again have places to hone their art. "During these lockdowns and restrictions, I realized how important laughter and friendship is to all of us", said Niek Theelen, local artist. "After months of shutdowns, it's invigorating to see Red Deer comedians come back with renewed energy and passion to make Central Alberta laugh again." Niek, like many others, had to pivot when stand up evaporated, so he began work on a documentary to be released next year through Telus Optik TV. "Love of the Game" will shine a light on disabled athletes and how they rise past their challenges to play the sports they love.
No matter how they filled the time though, nothing feels sweeter to a comedian than the stage and a hot crowd.
Shelby Chrest sums it up: "Laughter is contagious, we want to put smiles on faces and that's worth sharing!"
Motown songwriter-producer Lamont Dozier dead at 81
NEW YORK (AP) — Lamont Dozier, the middle name of the celebrated Holland-Dozier-Holland team that wrote and produced "You Can't Hurry Love," "Heat Wave" and dozens of other hits and helped make Motown an essential record company of the 1960s and beyond, has died at age 81.
Dozier's death was confirmed Tuesday by Paul Lambert, who helped produce the stage musical "The First Wives Club" that Holland-Dozier-Holland wrote for.
In Motown's historic, self-defined rise to the "Sound of Young America," Holland-Dozier-Holland stood out even compared to such gifted peers as Smokey Robinson, Stevie Wonder and Barrett Strong. Over a four-year period, 1963-67, Dozier and brothers Brian and Eddie Holland crafted more than 25 top 10 songs and mastered the blend of pop and rhythm and blues that allowed the Detroit label, and founder Berry Gordy, to defy boundaries between Black and white music and rival the Beatles on the airwaves.
For the Four Tops, they wrote "Baby I Need Your Loving" and "Reach Out (I'll Be There)," for Martha and the Vandellas they wrote "Heat Wave" and "Jimmy Mack," for Marvin Gaye "Baby Don't You Do It" and "How Sweet It Is (To Be Loved by You)." The music lived on through countless soundtracks, samplings and radio airings, in cover versions by the Rolling Stones, Linda Ronstadt, James Taylor and many others and in generations of songwriters and musicians influenced by the Motown sound.
"Their structures were simple and direct," Gerri Hirshey wrote in the Motown history "Nowhere to Run: The Story of Soul Music," published in 1984. "Sometimes a song barreled to number one on the sheer voice of repetitive hooks, like a fast-food jungle that lurks, subliminally, until it connects with real hunger."
Brian Wilson, Ron Wood and Mick Hucknall were among the many musicians offering tributes Tuesday. Carole King, who with then-husband Gerry Goffin was another leading hitmaker of the '60s, tweeted that that "striving to keep up with them made us better songwriters."
The polish of H-D-H was ideally suited for Motown's signature act, Diana Ross and the Supremes, for whom they wrote 10 No. 1 songs, among them "Where Did Our Love Go," "Stop! In the Name of Love" and "You Can't Hurry Love." Expectations were so high that when "Nothing But Heartaches" failed to make the top 10 in 1965, Gordy sent a company memo demanding that Motown only release chart toppers for the Supremes, an order H-D-H obeyed with "I Hear a Symphony" and several more records.
Holland-Dozier-Holland weren't above formulas or closely repeating a previous hit, but they worked in various moods and styles: the casual joy of "How Sweet It Is (To Be Loved by You)," the escalating desire of "Heat Wave," the urgency of "Reach Out (I'll Be There)." Dozier's focus was on melody and arrangements, whether the haunting echoes of the Vandellas' backing vocals on "Nowhere To Run," flashing lights of guitar that drive the Supremes' "You Keep Me Hanging On," or the hypnotic gospel piano on Gaye's "Can I Get a Witness."
"All the songs started out as slow ballads, but when we were in the studio we'd pick up the tempo," Dozier told the Guardian in 2001. "The songs had to be fast because they were for teenagers – otherwise it would have been more like something for your parents. The emotion was still there, it was just under cover of the optimism that you got from the up-tempo beat."
The prime of H-D-H, and of Motown, ended in 1968 amid questions and legal disputes over royalties and other issues. H-D-H left the label, and neither side would recover. The Four Tops and the Supremes were among the acts who suffered from no longer having their most dependable writers. Meanwhile, H-D-H's efforts to start their own business fell far short of Motown. The labels Invictus and Hot Wax both faded within a few years, and Dozier would recall with disbelief the Hollands' turning down such future superstars as Al Green and George Clinton. H-D-H did release several hits, including Freda Payne's "Band of Gold" and Honey Cone's "Want Ads."
Holland-Dozier-Holland were inducted into the Songwriters Hall of Fame in 1988 and the Rock and Roll Hall of Fame two years later. On his own, Dozier had a top 20 hit with "Trying to Hold on to My Woman," helped produce Aretha Franklin's "Sweet Passion" album and collaborated with Eric Clapton and Hucknall among others. His biggest success was co-writing Phil Collins' chart-topping "Two Hearts," from the 1988 movie "Buster," a mid-tempo, Motown-style ballad that won a Grammy and Golden Globe and received an Oscar nomination.
H-D-H reunited for a stage production of "The First Wives Club," which premiered in 2009, but their time back together was brief and unhappy. Dozier and the Hollands clashed often and Dozier dropped out before the show launched. "I can't see us ever working with Lamont again," Eddie Holland wrote in "Come and Get These Memories," a memoir by the Hollands that came out in 2019, the same year Dozier published the memoir "How Sweet It Is."
Dozier acknowledged that his early success conflicted with his family life, but he eventually settled down with Barbara Ullman, who died in 2021 after more than 40 years of marriage. His children included the songwriter-record producer Beau Dozier and composer Paris Ray Dozier.
Like so many Motown artists, Dozier was born in Detroit and raised in a family of singers and musicians. He sang in the choir of his Baptist church and his love for words was affirmed by a grade school teacher who, he recalled, liked one of his poems so much she kept it on the blackboard for a month. By the late 1950s, he was a professional singer and eventually signed with Motown, where he first worked with Brian Holland, and then Eddie Holland, who wrote most of the lyrics.
Some of Motown's biggest hits and catchiest phrases originated from Dozier's domestic life. He remembered his grandfather's addressing women as "Sugar pie, honey bunch," the opening words and ongoing refrain of the Four Tops' "I Can't Help Myself (Sugar Pie, Honey Bunch)." The Four Tops hit "Bernadette" was inspired by all three songwriters having troubles with women named Bernadette, while an argument with another Dozier girlfriend helped inspire a Supremes favorite.
"She was pretty heated up because I was quite the ladies' man at that time and I'd been cheating on her," Dozier told the Guardian. "So she started telling me off and swinging at me until I said, 'Stop! In the name of love!' And as soon as I'd said it I heard a cash register in my head and laughed. My girlfriend didn't think it was very amusing: we broke up. The only ones who were happy about it were the Supremes."
___
For more AP entertainment news, go to https://apnews.com/hub/entertainment
Hillel Italie, The Associated Press
CRTC renews CBC licensing for another five years, tweaks its mandate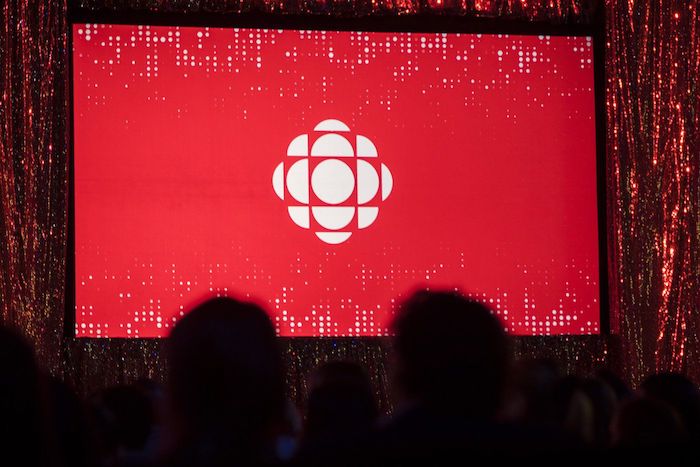 By Sarah Ritchie in Ottawa
The Canadian Radio-television and Telecommunications Commission said Wednesday that it is renewing CBC's licensing, with tweaks to its mandate that will make it spend money on programming produced by people with disabilities, Indigenous and racialized people and the LGBTQ community.
It's also clarifying that it "expects the CBC to maintain local, regional and national news broadcasts in a crisis or emergency on all of its audiovisual and audio services."
That's in response to the broadcaster's decision to replace local supper-hour and late newscasts across the country with its national programming in the early days of the pandemic.
CBC said at the time that it was dealing with staffing issues as some workers were off sick with COVID-19 and others were in isolation. The CRTC noted in its decision that the pandemic has increased demand for news, and "Canadians expect the CBC to disseminate and make available information in the event of an emergency."
The CRTC is dropping the requirement for CBC to maintain minimum thresholds of local programming in urban markets where Canadians have multiple options, but it's maintaining those thresholds in rural parts of the country.
The CBC asked to reduce the number of hours of local TV programming it needs to air per week in its English markets across the board, and to make that up in digital content.
The CRTC noted that actual hours of local programming on English TV stations dropped between 2014 and 2020, although they still meet the minimum requirements.
It said there is a higher risk that less local news would be broadcast in non-metropolitan markets if those requirements are dropped, naming "difficult access to high-speed internet" and "the lack of news bureaus in non-metropolitan areas" as reasons.
The commission says there has been a great deal of change in the media landscape since 2013, the last time the licence was renewed, and it's making changes to the CBC mandate to align with that.
It's setting out new rules to ensure the difference between news and information programming and "branded content" or advertising is clearly distinguished.
CBC will need to submit new reports to the CRTC on a range of topics including workforce diversity, privacy issues and perception and consultation.
The CRTC decision also noted the CBC's digital streaming services for audio and video didn't exist, or didn't exist in their current form, when the last licensing agreement was made.
"As part of its proposal, the CBC requested that it be able to count hours of content exhibited on some of its (digital media broadcasting undertakings) toward meeting its overall content exhibition requirements," the decision said.
However, the commission is instead including that digital content in the broadcaster's spending requirements on Canadian programming, giving the CBC the flexibility to count the cost of online content toward those quotas.
CBC and Radio-Canada's president and CEO said the broadcaster welcomes the CRTC announcement.
"We're pleased that the CRTC has, for the first time ever, recognized the significant contribution of our digital streaming services … to the Canadian content ecosystem," Catherine Tait said in a statement on Wednesday.
The main outcomes covered by the mandate include programming for Indigenous Peoples and diverse Canadians; creating and supporting access to Canadian content; ensuring access to local, regional and national news and information; accessibility of content; and accountability and transparency to the public.
Licences for radio, TV and multiplatform content in both English and French are valid until August 2027.
This report by The Canadian Press was first published June 22, 2022.