Laughter Returns to Red Deer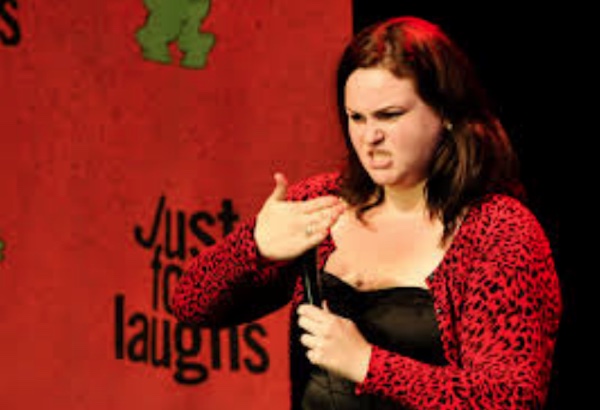 For the better part of the last two years, laughter has been hard to come by. Live entertainment came to an abrupt halt, with no certainty of when it would return.
The wait is finally over.
Not only are Central Alberta's venues reopening, they are bringing back live shows to the area. The Velvet Olive is once again bustling with live music many nights of the week. Bo's Bar and Grill is bringing huge acts back to the city. It's not just the music we missed though. Comedy is coming back in a big way.
Pre-pandemic, the longtime hub for comedy in Red Deer was the Heritage Lanes Lounge. Running for almost a decade, the room saw many of Canada's finest and funniest bring hilarity to town each and every Sunday. Now, for the first time since 2019, weekly stand up is back at The Lanes.
"Heritage Lanes is excited to be back hosting weekly 'Splits and Giggles' comedy", said Shelby Chrest, owner. "As the city's longest lasting comedy venue we feel it's important for our community to gather and socialize while supporting local."
"Splits and Giggles" launches Sunday, August 8th at 8PM at Heritage Lanes. Kicking off the first show is nationally renowned headliners Kathleen McGee and Sean Lecomber.
The Lanes won't be your only source of funny in the area, as many other shows are new or returning. The Radisson Hotel will be back to hosting monthly events beginning August 6th with Adam Ruby, and The Velvet Olive's "Fake Comedy Show" returns August 13th. When asked for comment, "Fake Show" producer Zachary Landry said "I'll get back to you in an hour." One hour later, "I was eating blueberries."
You'll also find monthly mirth at Red Hart Brewing and The Spot. And just outside the city, Sylvan Lake is in on the action, hosting Lisa Baker August 6th at Fireside Restaurant, and Longshot Comedy featuring Marc Anthony Sinagoga on September 10th at Lodge 43, as well as September 11th at The Fox & Hound in Innisfail.
With the support of venues like these, local comedians are thrilled to once again have places to hone their art. "During these lockdowns and restrictions, I realized how important laughter and friendship is to all of us", said Niek Theelen, local artist. "After months of shutdowns, it's invigorating to see Red Deer comedians come back with renewed energy and passion to make Central Alberta laugh again." Niek, like many others, had to pivot when stand up evaporated, so he began work on a documentary to be released next year through Telus Optik TV. "Love of the Game" will shine a light on disabled athletes and how they rise past their challenges to play the sports they love.
No matter how they filled the time though, nothing feels sweeter to a comedian than the stage and a hot crowd.
Shelby Chrest sums it up: "Laughter is contagious, we want to put smiles on faces and that's worth sharing!"
'Sesame Street' mainstay Bob McGrath remembered as friendly neighbour in Saskatchewan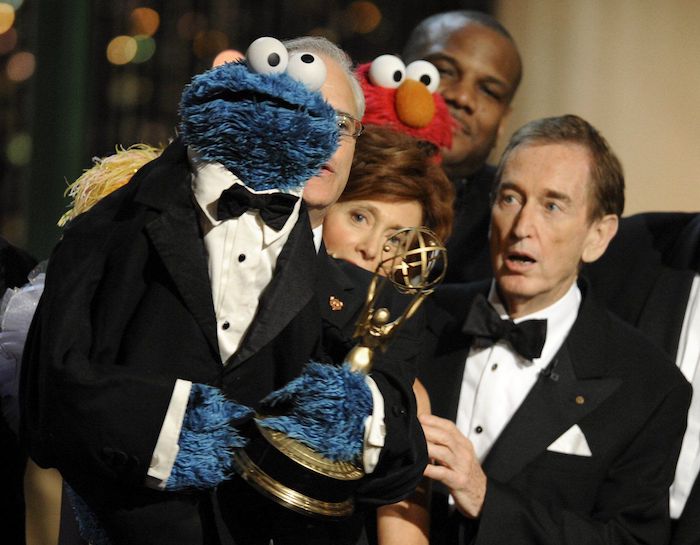 Bob McGrath, an original cast member of "Sesame Street," was known to steal the hearts of people through their television screens.
In Saskatchewan, he was a legend in another way — by being a friendly neighbour.
McGrath, was who 90, died at his home in New Jersey on Sunday.
McGrath was a permanent fixture on the Prairies with Saskatchewan's annual Kinsmen Foundation fundraiser called TeleMiracle, which helps local charities and communities.
He hosted TeleMiracle for nearly 40 years before retiring in 2015.
Jeffery Straker, a Saskatchewan artist who co-hosted TeleMiracle with McGrath, says McGrath loved to teach people how to help their neighbours.
This report by The Canadian Press was first published Dec. 5, 2022.
Elton John rockets toward retirement at Dodger Stadium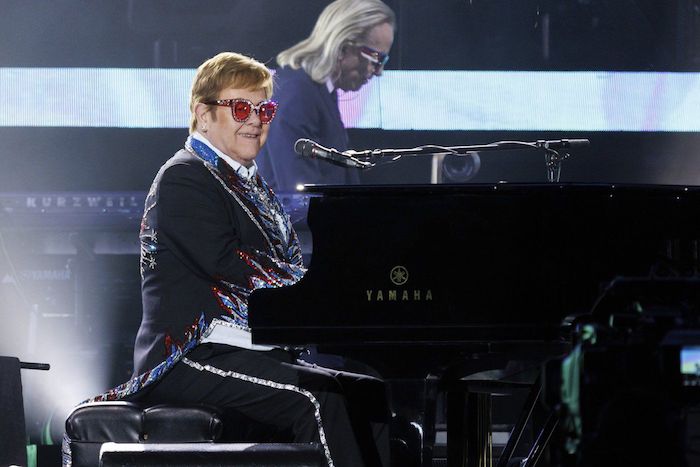 Elton John's career came fiull circle last night.
Forty seven years after he took the stage at Dodger Stadium in Los Angeles in a sequined-studded baseball uniform as the world's biggest pop star, John walked on to the same stage last night wearing a bedazzled Dodgers bathrobe.
It was a uniform more fitting for a 75-year-old man on the verge of retirement.
The crowd of more than 50-thousand roared at the moment that came in the final minutes of the final North American concert of a tour John says will be his last.
He told fans that "I want to spend time with my family because I'll be 76 next year — adding "I want to bring them out and show you why I'm retiring."
He embraced and kissed his husband, David Furnish, while his two sons, 11-year-old Zachary and 9-year-old Elijah, wearing matching Dodgers jackets that read "Elton" on the back, waved gleefully at the crowd.
John then broke into "Goodbye Yellow Brick Road," the inevitable final song that gave the "Farewell Yellow Brick Road" tour its name.
The crowd full of rocket men and rocket women, of blue jean babies and LA ladies, many John's age but plenty in their 20s and 30s and 40s, swayed and sang along as they had throughout the two-hour show during songs like "Rocket Man" and "Tiny Dancer."
Some wiped away tears.
Many were wearing their own sequins and spangles, sparkling spectacles, top hats, feather boas, and in a few cases, Donald Duck suits, representing stages of John's 55-year career.
When that last song ended, John shed the robe and exposed another retirement outfit, a green-and-red tracksuit, and climbed into a small, clear elevator that lifted him into an opening in the backdrop.
He could then be seen on a giant video screen walking down a yellow brick road into the distance.