Last Day Of School, High School Grads, Lacombe Afghan Monument
2:00 pm – An investigation by the Alberta Law Enforcement Response Team (ALERT) and Didsbury RCMP has resulted in Child Pornography charges being laid against a Didsbury resident.
Read More
.
12:28 pm – Lacombe County Council decided to defer the further study into a potential boat launch at Anderson Park. This boat launch was considered for the east shore of Gull Lake at the County-run Anderson Park, which is located between the Wilson's Beach and New Saratoga residential subdivisions.
Read More
.
12:19 pm – Red Deer's Safe Harbour Society is receiving $36,151 from the Alberta Government for maintenance and upgrades that address fire, health and safety risks.
Read More
.
12:13 pm – Spending Canada Day in Red Deer? Here's what going on in our City to celebrate
Canada 150
!
12:03 pm –
Lindsay Thurber student Ursulla Khan has been named as one of 32 students from across Alberta to sit on the Minster's Youth Council. Read More.
9:58 am – The 2017 All Canada Sheep Classic starts today at Westerner Park! June 29 – July 1.
Details Here
.
9:29 am – Live tune on the Ross Street Patio from 11:30 am – 1:00 pm today!
Read More
.
9:17 am – Road construction continues throughout Red Deer today. Plan your travels by avoiding the congestion.
Details Here
.
9:10 am – The City of Red Deer has provided an update on the 67th Street / Johnstone Drive Roundabout project. Expect construction to continue there throughout the summer.
Read More
.
9:00 am – The outdoor tennis courts in Red Deer's Rotary Recreation Park are expected to re-open Saturday, July 1st after resurfacing work this spring. Read More.
8:49 am – Ponoka RCMP are hoping you can help them find 34 year old Joseph Buffalo. He's been reported as missing and was last seen on June 26th around
1:30 pm
in the area of the Centennial Centre in Ponoka. He's described as 5'11" tall, 180 lbs, Brown hair, Brown eyes and last seen wearing a navy sweater and grey sweat pants.
8:43 am – RCMP in Rocky Mountain House are investigating after a break, enter, and theft from the "The Beer Cabin" liquor store In Nordegg. It happened around
4:30 a.m.
on June 28th. Officers responded and found the suspects had already left. The suspect vehicle is described as a white Ford F-250 or F-350, possibly a diesel, was used to force entry into the liquor store and then several males entered the store and stole property. Two men in the group were seen to have guns and were making efforts to disguise their identity. There were no employees present in the liquor store at the time of the incident. Investigators have been provided a partial license plate for the suspect vehicle:
BJJ5
(Alberta).
8:35 am – After receiving tips from the public, charges have been laid against 23 year old Jared McLeod of Red Deer in relation to an April 23rd vehicle theft at the Best Western Hotel in Rimbey. Read More.
8:21 am – It's a special day in the City of Lacombe today. Dignitaries such as Lacombe MP Blaine Calkins, MLA for Lacombe-Ponoka Ron Orr and Mayor Steve Christie will celebrate the arrival of the LAVIII Monument. It's part of the Lacombe Afghanistan Memorial Project. The event takes place at 1:00 pm at the Lacombe Legion Hall at 5138 49th Street.
For more local news, click here!
8:11 am – Today is the official last day of classes for thousands of Red Deer Catholic Regional School students. However, Graduation ceremonies will take place on Friday, June 30th for students of Ecole Secondaire Notre Dame High School in Red Deer and St. Dominic Catholic High School in Rocky Mountain House. Notre Dame's Grad will be at the Enmax Centrium starting at 10:00 am, while St. Dominic's Grad will be at the Lou Soppit Community Centre in Rocky starting at 5:00 pm.
7:58 am – Students at Red Deer's Gateway Christian School will be celebrating their graduation with family and friends today. Grad ceremonies take place at the First Christian Reformed Church starting at 4:30 pm.
7:53 am – Today marks the last day of school for over ten thousand Red Deer Public School students. This means there will also be an early dismissal this afternoon and report cards will be sent home.
CRA says it has $1.4 billion in uncashed cheques sitting in its coffers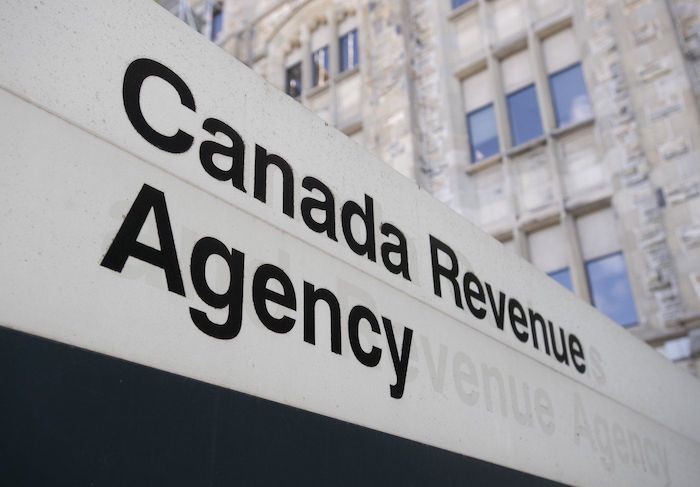 Ottawa – The Canada Revenue Agency says it will be sending e-notifications about uncashed cheques to 25,000 Canadians this month.
The federal agency says it has approximately $1.4 billion worth of uncashed cheques in its coffers that have accumulated over the years, with some dating back to 1998.
Each year, the CRA issues millions of payments in the form of benefits and refunds, but some cheques remain uncashed for various reasons, including misplacing a cheque or changing addresses.
Another 25,000 Canadians will receive e-notifications in November, followed by 25,000 more in May 2023.
The CRA launched a campaign in February 2020 to get Canadians to cash their cheques and says it has so far returned more than $800 million back to taxpayers.
The CRA says Canadians can check if they have uncashed payments by logging in to or signing up for an online CRA account.
This report by The Canadian Press was first published Aug. 8, 2022.
Cenovus Energy to buy remaining stake in Toledo refinery from BP for $300 million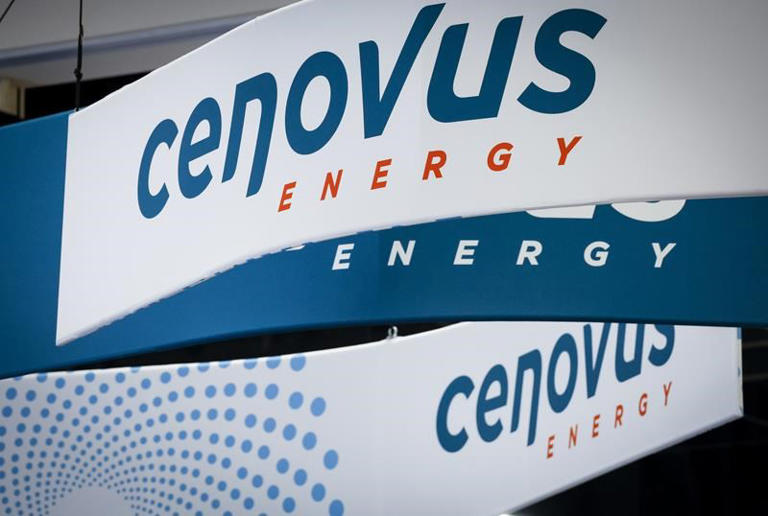 CALGARY — Cenovus Energy Inc. has reached a deal with British energy giant BP to buy the remaining 50 per cent stake in the BP-Husky Toledo Refinery for $300 million.
The Calgary-based oil producer has owned the other 50 per cent of the Ohio-based refinery since its combination with Husky Energy in 2021.
Cenovus says its U.S. operating business will take over operations when the transaction closes, expected before the end of the year.
The company says the Toledo refinery recently completed a major, once in five years turnaround to improve operational reliability.
It says the transaction will give Cenovus an additional 80,000 barrels per day of downstream throughput capacity, including 45,000 barrels per day of heavy oil refining capacity.
The deal brings Cenovus' total refining capacity to 740,000 barrels per day.
Alex Pourbaix, Cenovus president and CEO, says fully owning the Toledo refinery provides an opportunity to further integrate the company's heavy oil production and refining capabilities, including with the nearby Lima Refinery.
"This transaction solidifies our refining footprint in the U.S. Midwest and increases our ability to capture margin throughout the value chain," he said in a statement.
This report by The Canadian Press was first published Aug. 8, 2022.
Companies in this story: (TSX:CVE)
The Canadian Press