Lacombe Residents To Shell Out More In Property Taxes Next Year
Lacombe residents will have to dig a little deeper into their pockets to pay for their property taxes next year. This, after Council approved on December 13th, the City's Capital and Operating Budgets for 2017, which includes a property tax rate increase of 3.26 percent.
In a release, Mayor Steve Christie says, "Consistent with Council's budget guidelines, the 2017 property tax rate has been budgeted with a 3.26 per cent increase." Christie adds, "This is a prudent and realistic budget that is responsive to the needs and preferences of our citizens, and it allows us to build for tomorrow. Not only will the 2017 capital projects maintain and enhance our existing infrastructure and facilities, they will develop new infrastructure to encourage economic growth."
Although the average tax rate increase on municipal taxes for a property in Lacombe will be 3.26 per cent, there will be an annual 9.3 per cent increase for the average residential utility account.
Chief Administrative Officer, Norma MacQuarrie says "Lacombe's growth is impacting staff capacity and we are working hard to find efficiencies," adding, "Administration has worked diligently with Council to prepare a budget that considers forward-looking requirements and promotes sustainable practices."
The revised Operating Budget for 2017 comes in at $37.4 million dollars, while The Capital Budget includes $22.1 million in expenditures spread through 34 projects. The majority of the costs are related to the following:
Main Street Infrastructure Replacement Project – $6.1 Million
West Area Servicing Project – $11.6 Million
Arena Ice Plant Replacement – $1.6 Million
The balance of expenditures is spread through a variety of infrastructure, buildings, equipment and vehicle acquisition projects.
Other Budget notes include Council opting to remove the Cost Of Living Adjustment for themselves, while approving a two percent COLA increase for Lacombe Police Service members and a 1.3 percent COLA increase for all other City employees.
Council will formally set the property tax rate in April 2017, after the assessment roll is prepared and the provincial budget is announced.
(Photo courtesy of the City of Lacombe)
Boy killed in Brampton fire called 911 to report that he was trapped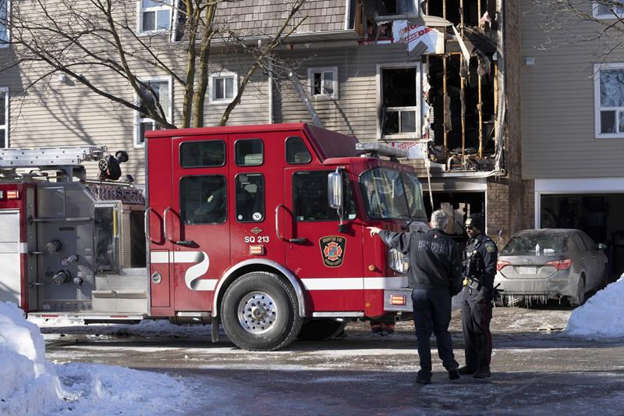 BRAMPTON, Ont. — The mayor of Brampton, Ont., says one of the three boys killed in a house fire Thursday called 911 to report the blaze, but firefighters couldn't get there in time to save the children.
Patrick Brown says the boy told the emergency dispatcher that he was stuck in the house.
Brown says it only took six minutes for fire trucks to reach the burning house, but by then, the home was fully engulfed in flames.
The boys, who have not been publicly named, but who were aged nine, 12, and 15, died after being taken to hospital.
The local fire department and Office of the Fire Marshal are investigating.
Peel Police Const. Akhil Mooken said Thursday that a mother left her home that morning to drop a younger child off at school, and returned to find the house engulfed in flames.
It's one of five fatal fires across Ontario that have together claimed 15 lives so far this month.
The Office of the Fire Marshal, which is tasked with investigating such fires in the province, said the numbers of both fatal fires and deaths have dipped compared to January of last year, but there are significantly more deaths than in January 2020.
This report by The Canadian Press was first published Jan. 21, 2022.
The Canadian Press
Alberta RCMP investigating after child found wandering on highway near St. Paul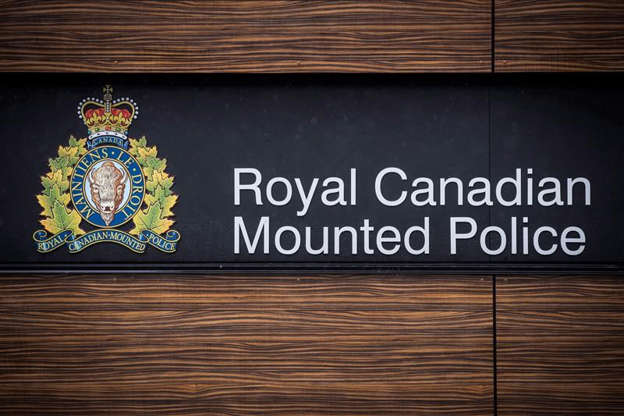 ST. PAUL, ALBERTA — Alberta RCMP say they are investigating after a child was found wandering on a highway near a town northeast of Edmonton earlier this week.
Police in St. Paul say in a news release that they received a report about the child at about 9:30 a.m. Tuesday.
They say a concerned motorist found the child on Highway 881 near Township Road 582 and brought the child to the RCMP detachment.
Police say they have started an investigation and are looking for dashcam footage from the area on Tuesday morning.
Earlier this week, St. Paul Education issued a statement on its website saying it was investigating after kindergarten student remained on a bus after it was returned to the driver's yard following morning drop off.
They say the child left the bus and found their way to a road in a rural area, where a concerned citizen intervened and took the child to the RCMP.
"Drivers are trained to do a mandatory walk through of their bus to ensure it is empty before leaving it," said the statement from board chairwoman Heather Starosielski and Glen Brodziak, superintendent of schools. "Our initial review indicates this was not done."
They said the driver has been removed from his duties pending an investigation.
The statement said schools also typically call home to confirm any student absences.
"Our normal procedure is for schools to start to make in-person phone calls at 8:45 a.m. each day beginning with the youngest children first," it said. "The delay in noting the absence was in part due to the large number of absences that day in the school as a result of several buses not running due to varying road conditions."
The statement said the school division is reviewing its transportation practices as well as its student absence reporting process.
"We will also fully co-operate should there be an RCMP investigation," it added.
They said they are thankful for the safe return of the child and the quick response from the concerned citizen.
Environment Canada shows the temperatures in the area hovered around -24 C on Tuesday.
This report by The Canadian Press was first published Jan. 21, 2022.
The Canadian Press